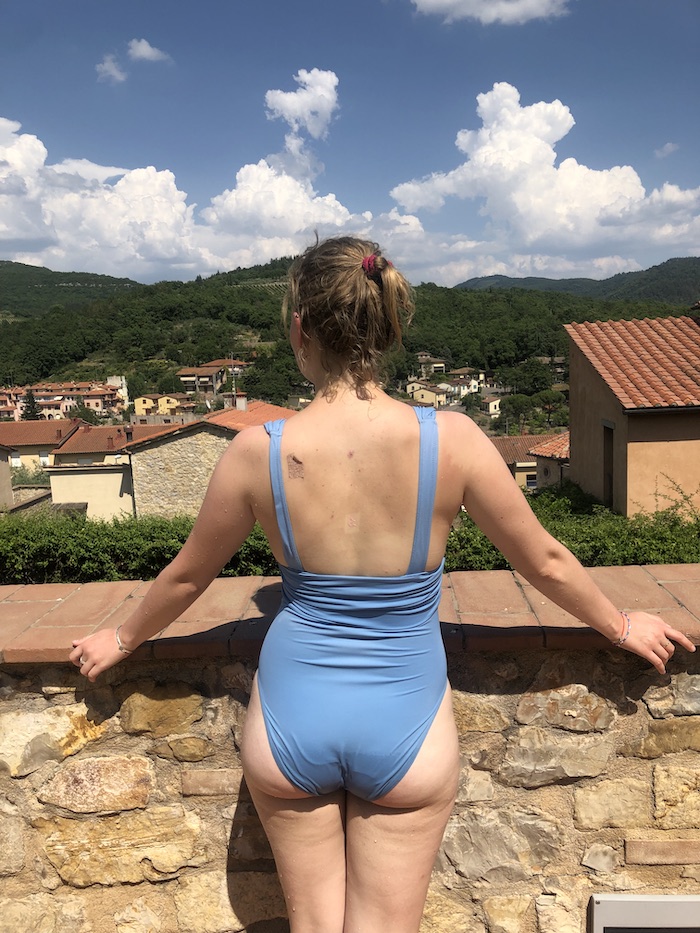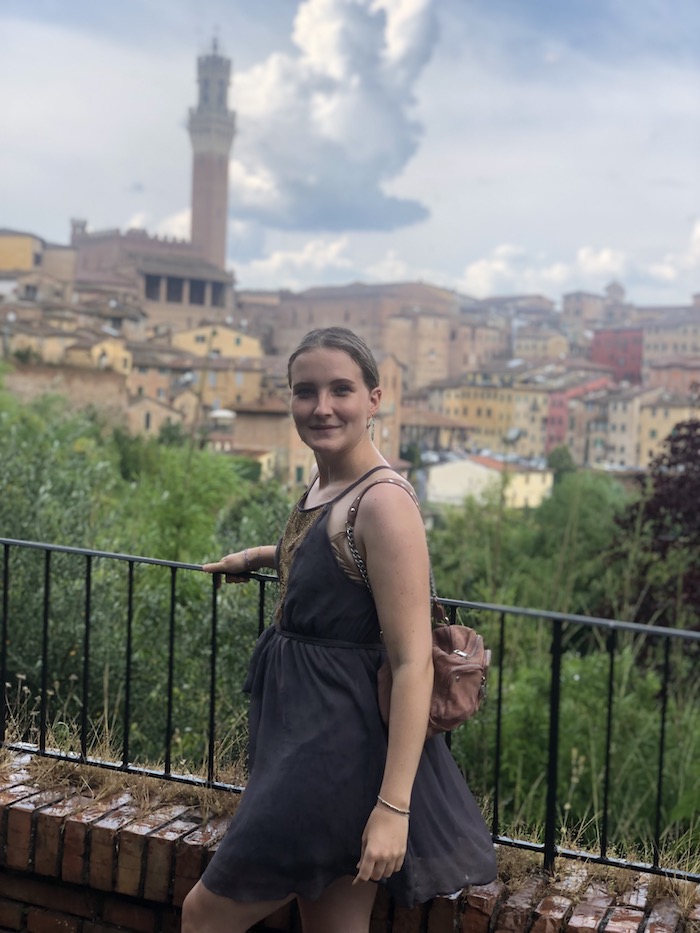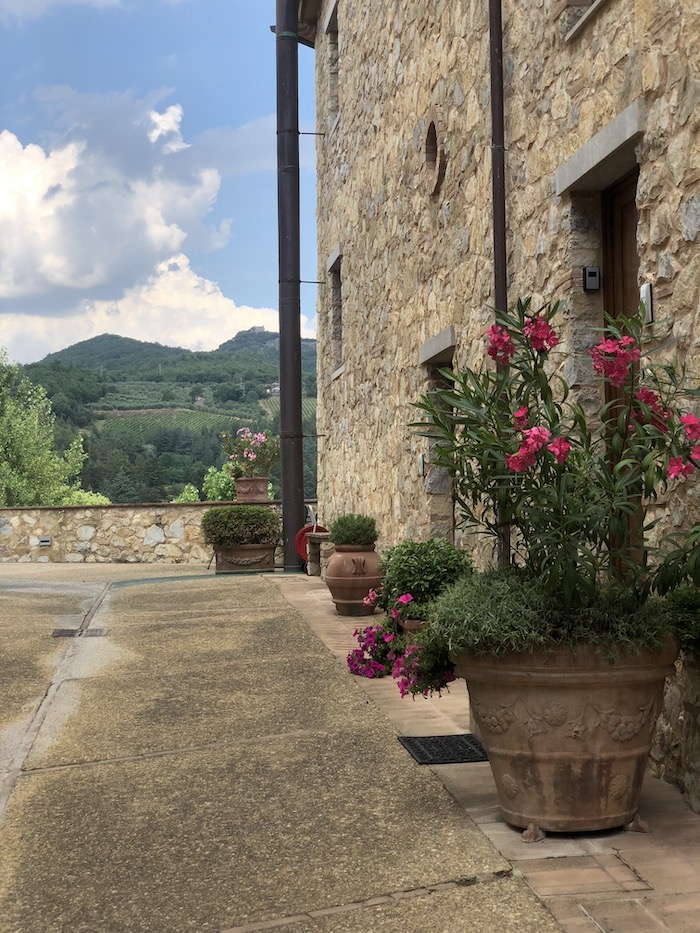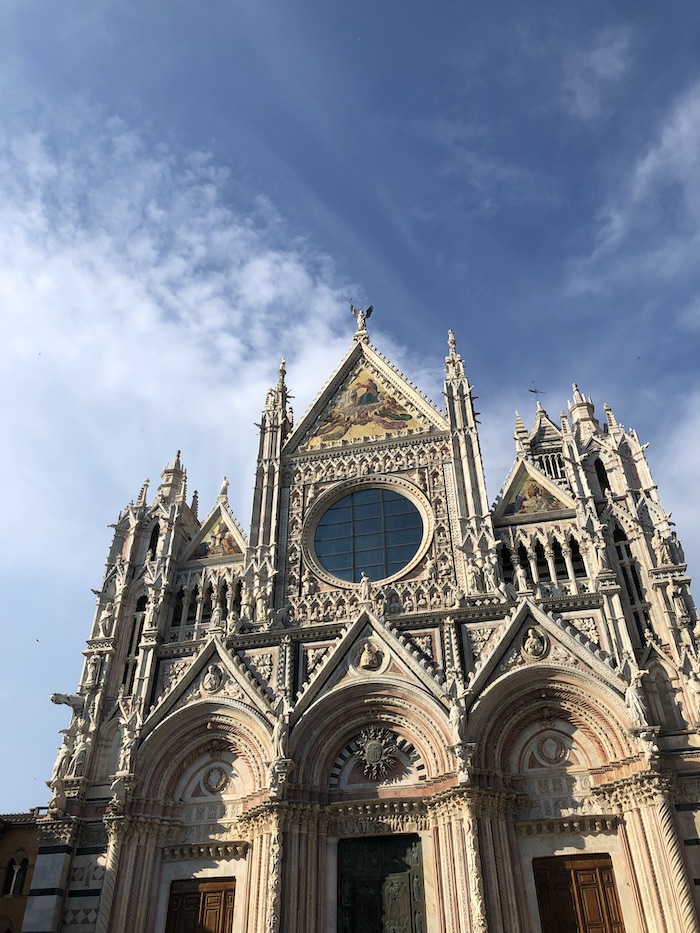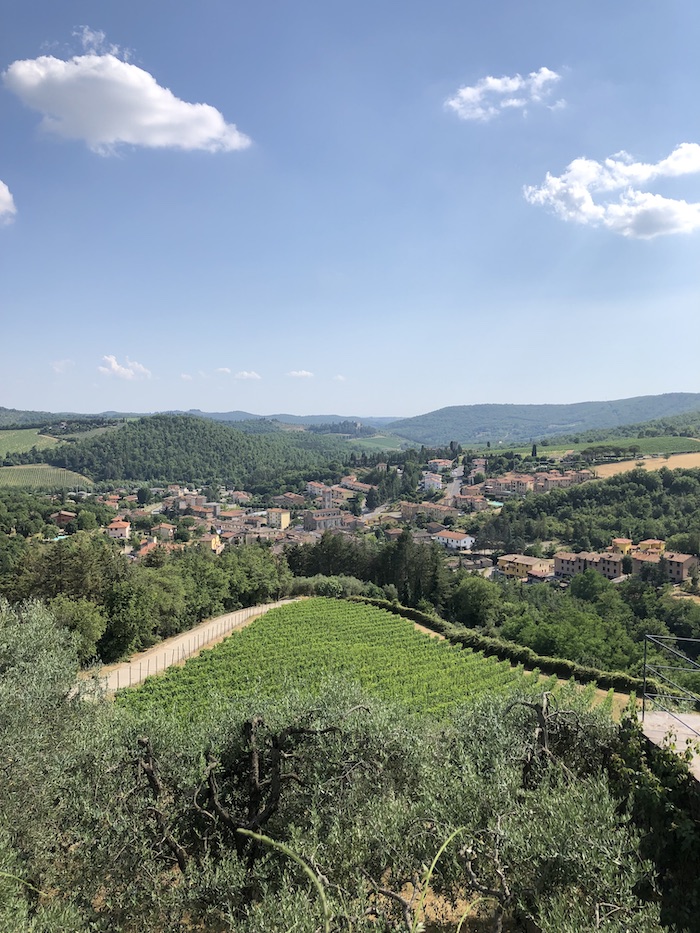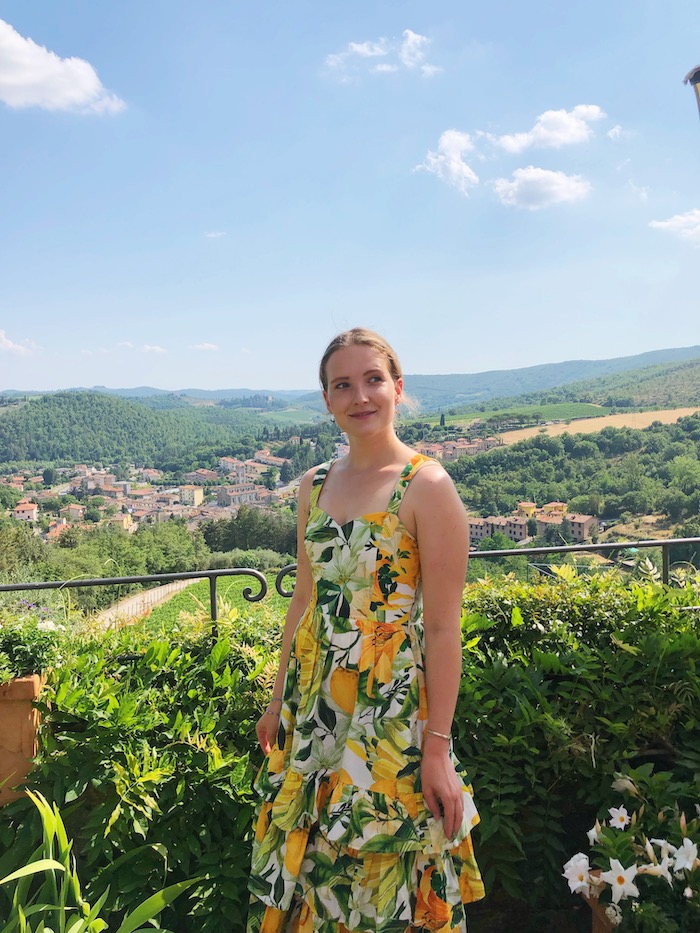 Last week, we went on a spontaneous trip to Tuscany. The family I started babysitting for ten years ago, when I was 14, has a vacation home in Gaiole in Chianti, which is a tiny Tuscan town that has been named the most idyllic town in the world by Forbes. I've been there with them a handful times, but not since 2012. A visit was long overdue!
When I began babysitting, the kids were 3 days, 11 months, two and six years old. Now, they are 10, 11, 13 and 17 years old – crazy! I am so happy that I've stayed part of the family, although the kids don't need babysitting any longer.
We arrived in Florence Wednesday morning and left from Pisa Saturday night. Italy is my all time favorite vacation destination, partly because I love Italian food, but also because I love their nature, their mindset and all the many gorgeous places you can visit from Rome to Tuscany and the Amalfi coast. I've probably been to Italy 11 times in my lifetime, from a choir tour when I was in singing school to skiing in the Alps, and vacationing around the country as well as city trips to Rome. And I still love coming back.
Our four days in Tuscany was the perfect mix of chilling with no set plans at all, to visiting the cute Tuscan towns such as the favorite Siena, eating pizza, pasta and drinking Aperol Spritz. We also took a hike to visit a vineyard in the mountains, chilled by the pool and saw the leaning tower of Pisa. All in all, a perfect short vacation that felt way longer. I am putting together a small guide for Tuscany with restaurants, sights and other spots to visit.

Sidste uge hoppede vi spontant på en flyver mod Toscana og landede i Firenze. For ti år siden, da jeg var 14 år gammel, fik jeg et babysitterjob hos en sød familie med fire børn. De var 3 dage, 11 måneder, to og seks år gamle. I dag, 10 år senere, er de 10, 11, 13 og 17 år gamle, og jeg har svært ved at fatte, hvor tiden er blevet af. Heldigvis holder vi stadig kontakt, på trods af, at børnene ikke har brug for en babysitter mere. Som et kæmpe plus har familien en ferielejlighed i Gaiole in Chianti, hvor jeg har været med en håndfuld gange før. Dog ikke siden 2012, så en revance var på høje tid.
Gaiole in Chianti er af Forbes blevet kåret som verdens mest idyliske by, og den holdning kan jeg kun tilslutte mig. Det er en lillebitte by uden mange turister, og her går dagen sin gang. Der er ét supermarked, en grønthandler, en håndfuld caféer, et pizzeria og et tabaccheria, hvor de lokale hænger ud. Hvis man kunne forstå italiensk, er jeg sikker på, at det er her, man bliver opdateret på dagens gossip fra de lokale.
Italien er og bliver min favorit feriedestination. Skulle jeg vælge et køkken at leve af resten af mit liv, ville valget falde på italiensk mad. Derudover elsker jeg landet, dets natur, mennesker, mindset og alle de oplevelser, man kan få som turist i Italien. Jeg har været i Italien flere gange, end jeg kan huske. Fra hovedstadsture til Rom, skiferie i Alperne, sommer i Toscana og Amalfikysten, en kortune da jeg gik på Sankt Annæ Gymnasium og roadtrips rundt i Italien som barn med mine forældre.
Vores fire dage i Toscana var fantastiske. Det var et perfekt miks af afslapning ved poolen uden en plan og noget, vi skulle nå. Sove længe. Sætte sig ned ved en af Gaioles små caféer og drikke fantastisk italiensk cappuccino til 1,3€ med en lækker italiensk kage til. Spise masser af pasta og pizza, der blev skyllet ned med mange Aperol Spritz. Og så alligevel nå at opleve kultur ved at køre rundt til forskellige fine byer i Toscana såsom skønne Siena. Og heldigvis nåede de tre nætter og fire dage at føles som om, vi havde været af sted meget længere. Jeg arbejder på en miniguide til Toscana. Det har jeg god tid til nu, hvor jeg er tilbage i København uden de store planer, og vejret dybest set ikke indbyder til sommerferie.