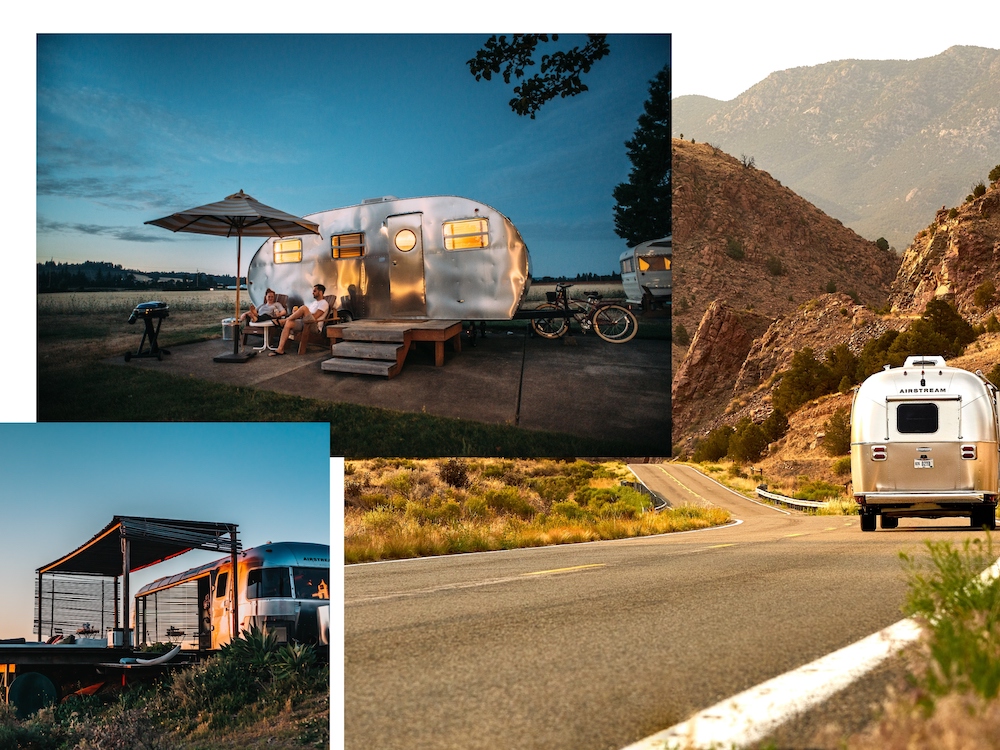 Blog post sponsored by RVshare

Da jeg var syv år gammel, var jeg med mine forældre og nogle familievenner på campingferie på en ø i Kroatien. Jeg husker det som sol og glade dage. Min barndomsveninde, der også var med på ferien, og jeg, var dog imidlertid ikke helt tilfredse med vores logi i telt. Vi mente, at vores forældre burde opgradere til en campingvogn, og det kunne kun gå for langsomt. Da vi så hørte, at vi kunne spise os til chancen for at vinde en campingvogn gennem Magnum-is, fik den ikke for lidt. Vi spiste mange magnum-is hver dag, og var sikre på, at det ville ende med, at vi vandt konkurrencen og blev en campingvogn rigere.
Magnum tjente godt på os den sommer, men det blev desværre ikke os, der vandt konkurrencen. Dog har drømmen om en campingvogn holdt ved lige siden. Mere specifikt drømmer jeg om en ferie til USAs vestkyst, hvor jeg sætter et par uger af til at bosætte mig midlertidigt i en campingvogn, køre fra sted til sted, opleve de vanvittige naturparker, spise smoothiebowls i LA og tage billeder op af den ikoniske pink Paul Smith væg.
Ligesom når jeg er på ferie med mine forældre på deres sejlbåd, eller da jeg sov en nat på NYCs Governors Island i deres glamping-telte, så er denne lowkey form for ferie en af mine favoritter. En sejlbåd er på mange måder en flydende campingvogn. Man lever så meget i nuet, går ikke op i hverken perfekt makeup eller perfekte outfits, og livet er bare nemt. Alt hvad man har med er i båden, teltet eller campingvognen. I stedet for at sætte sig i en flyver og lande i en destination, bliver transporteringen også en del af rejsen og oplevelsen.
Så en tur til USAs vestkyst i en campingvogn er min drømmerejse. Jesus har kun været i Californien som barn, så han er også frisk på roadtrip. Så mangler jeg bare at overtale ham til at tage et kørekort, så vi kan skiftes om at køre. Ellers må jeg få en anden co-driver med 😉
Min drømmerejse kunne meget vel inkludere RVshare. RV står for recreational vehicle. Det er en form for deleøkonomisk tjeneste ala Airbnb, hvor man kan leje sin drømme-campingvogn af private personer, der udlejer deres. Man indtaster sine feriedatoer og pick-up-sted, og får derefter en række resultater, man kan leje fra. Det er ikke nogen nyhed at deleøkonomi er genialt, for selvom at jeg i al hemmelighed drømmer om en campingvogn, så behøver jeg måske ikke min helt egen, hvis jeg blot kan få lov at låne andres.
Har du været på USAs vestkyst? Holdt ferie med campingvogn? Hvad er din drømmerejse?


When I was a kid, I went to an island in Croatia on a camping trip with my parents and family friends. When I think back, it was the time of my life. My childhood friend who came along and while we were enjoying ourselves, we also thought that our parents had to upgrade our camping situation from a tent to an RV. We found out that the Magnum ice cream was giving the chance to win an RV if we were lucky to get a golden ticket inside our ice cream wrapping. We became obsessed with the idea of winning, so we binged on ice creams all day long. We were quite sure that we'd be the lucky winners.
Magnum must have made a lot of dough on us that summer, but sadly we didn't end up as RV winners. However, the thought of vacationing in an RV has stayed with me through all those years. Specifically, my dream trip that I manifest is a trip in an RV through the US West Coast. I'd go for a couple of weeks, bring my freelance work with me, move into the RV and it would be just me, Jesus and the road ahead of us. I'd visit amazing national parks, have smoothie bowls for breakfast in LA, take photos against the controversial Paul Smith pink wall and just live life one day at a time.
It's like when I am vacationing with my parents on their sailboat or going glamping. This lowkey living in the moment kind of vacationing style is my favorite. In many ways, the sailboat is like a floating RV. Instead of jumping on an airplane and arriving at your destination, the destination isn't the sole goal when traveling by boat or RV. Transportation becomes part of the trip. You live in the moment and enjoy every part of the trip.
Ultimately, an RV trip to the West Coast is my dream vacation. Jesus has only been in California when he was a kid, so he's up for a revival. All that's missing is for him to get his driver's license, so I'd have a co-pilot. If not, I'll just have to bring a third person along to co-drive 😉
My dream vacation would likely include the website RVshare. It's a form of the sharing economy like Airbnb where RV owners can put up their vehicles for rent. That means I'd be able to find my dream RV with the right dates and location without having to deal with the headaches of owning my own RV. While that is a dream of mine, renting one would do the job just as well. How smart, right? Fingers crossed that this dream of mine becomes a reality sooner than later.
Have you been to the West Coast? Vacationed in an RV? What is your dream vacation?