Der er intet som at besøge Københavns nyeste, nogle mere hypede end andre, spisesteder og caféer. De sidste par måneder har jeg besøgt tre nye caféer og restauranter i byen. De kan i høj grad anbefales, så her kommer de. Har du allerede lagt vejen forbi?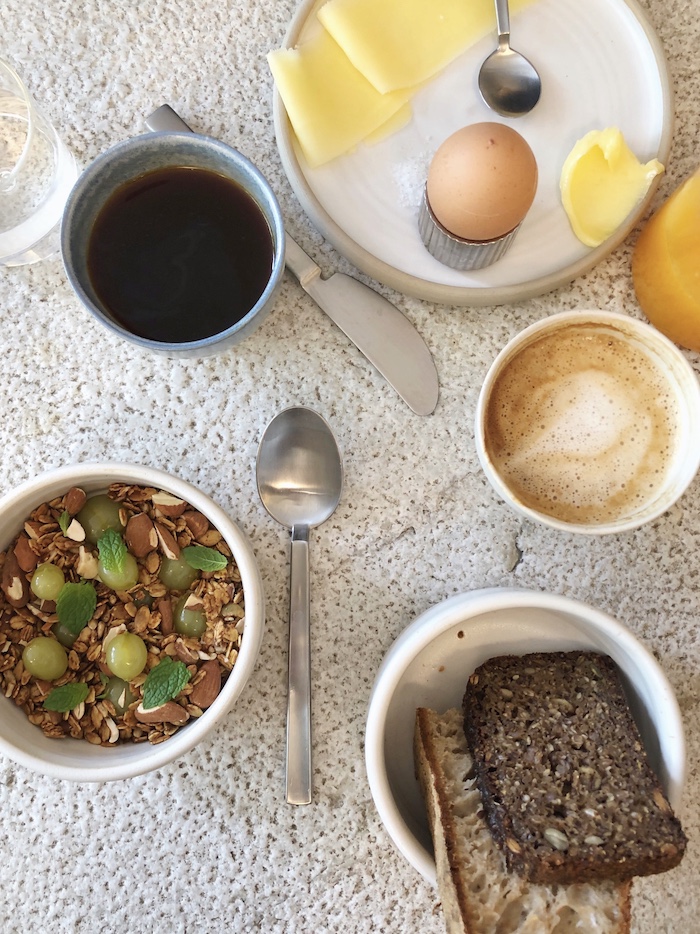 Byens mest hypede bageri, Juno, som har fået folk til at komme cyklende fra nær og fjern og skabt lange køer hele vejen op af Århusgade, har fået en lillesøster. Lillesøsteren er en café ved navn At the Counter, som ligger rundt om hjørnet fra Juno med udsigt over fine Bopa Plads. Hos At the Counter kan du få morgenmadsanretninger, sublim kaffe fra blandt andet svenske Koppi Roasters samt det lækre bagværk, du kender fra Juno. Hos At the Counter går du ikke galt i byen, om du blot er ude efter en god kop kaffe, bagværk eller vil gå all in på morgenmadsmenuen.
Randersgade 45, kld. tv, 2100 København Ø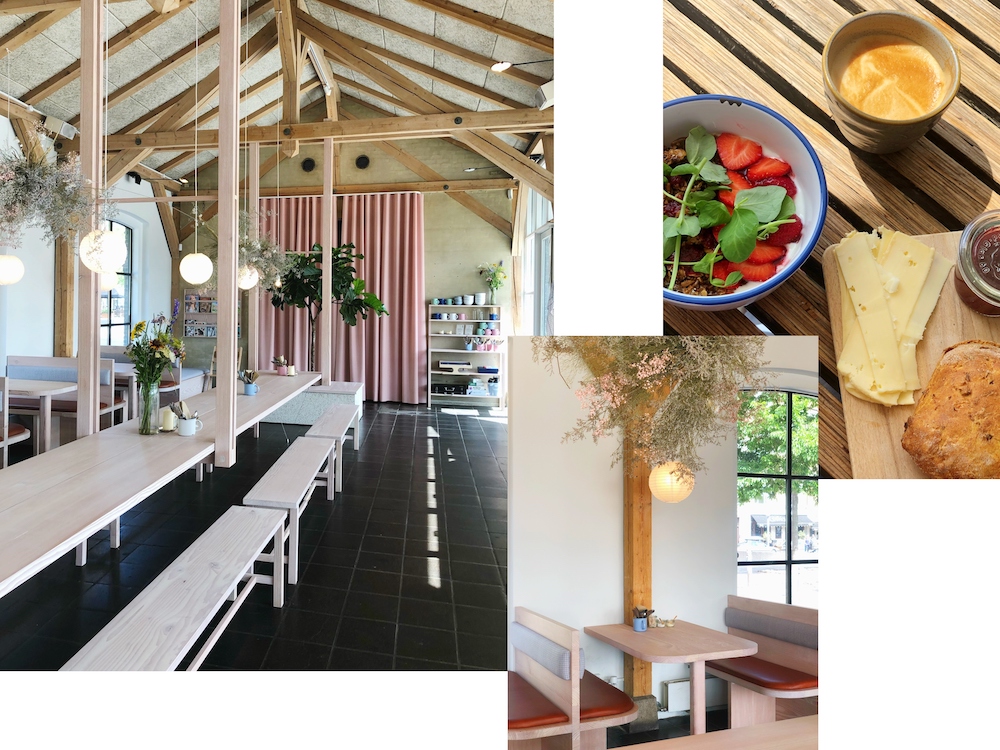 I min baghave, som jeg for sjov kalder Kødbyen for, har Hverdagen netop slået dørene op. Mere specifikt på Onkel Dannys Plads i den Brune Kødby. De kalder sig selv for et spisehus, hvor du kan komme dagen lang, om det er til kaffe, morgenmad, frokost eller aftensmad. Her er fokus på lækre, økologiske råvarer og mad, der smager godt. Der er også lagt op til, at du kan tage familie og venner under armen og dele en family-style middag. Se menuen her. Indretningen rammer plet med lækkert træværk i perfekt, simpel, skandinavisk minimalisme-stil. Jeg tror, at Hverdagen bliver et af mine yndlingsspot til stille morgener, hvor jeg kan spise morgenmad og drikke lækker kaffe, mens jeg arbejder.
Onkel Dannys Plads 9, 1700 København V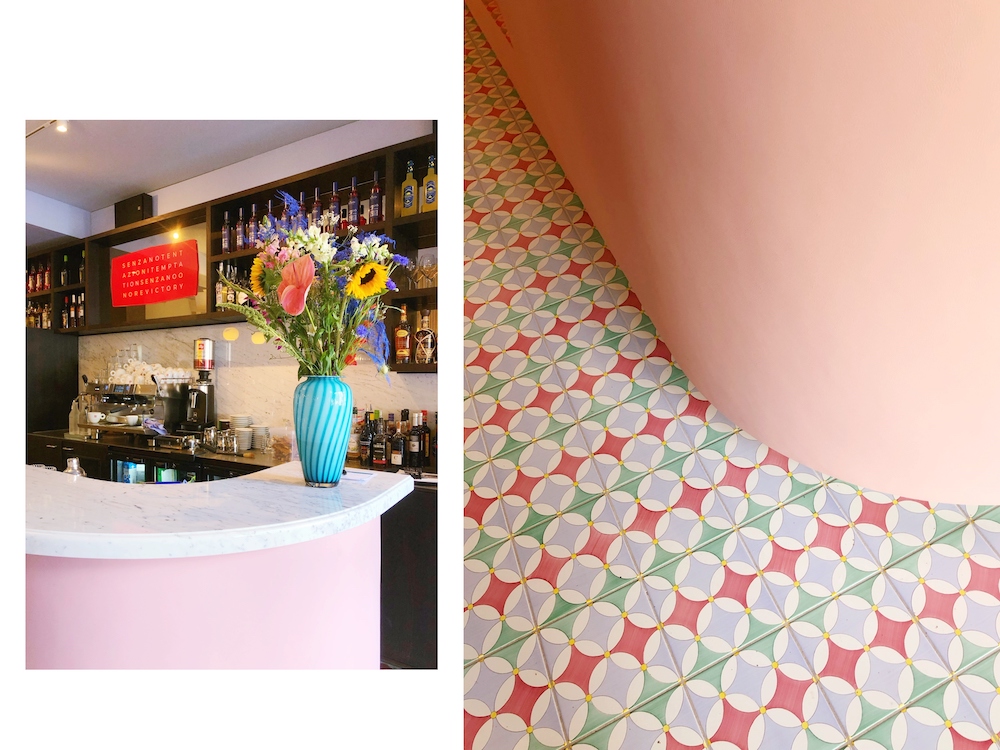 I min anden baghave, Vesterbro Torv, byder nyåbnede italienske Motto velkommen. Smukke blomsterdekorationer der er lige i øjet, sætter stemningen og komplementerer den lyserøde og lyseblå-tematiserede indretning. Kunstneren Husk Mit Navn pryder væggene. Bag baren bliver der brygget kaffe om dagen og Aperol Spritz, når vi nærmer os den anden side af klokken 12. Til morgenmad serverer Motto en genial anretning, hvor du for 109 kroner kan sætte tænderne i en 'Brunch Italiano'. Her får du en kombination af Mottos morgenmadsmenu med frugt, yogurt, frittata, en brioche-sandwich og friskpresset appelsinjuide. Du skal altså ikke være nervøs for at gå sulten derfra. På menukortet finder du også antipasti, pizza, pasta, vin, dolci (dessert) og sammensatte menuer. Det bedste fra Italien!
Vesterbrogade 55, 1620 København V


Whenever a new spot opens up in Copenhagen, I try to be on the spot! There's nothing like trying out new places, especially if they're great. That's the case with these three new spots in Copenhagen that I've visited the past few months. They deserve a recommendation, so here you go!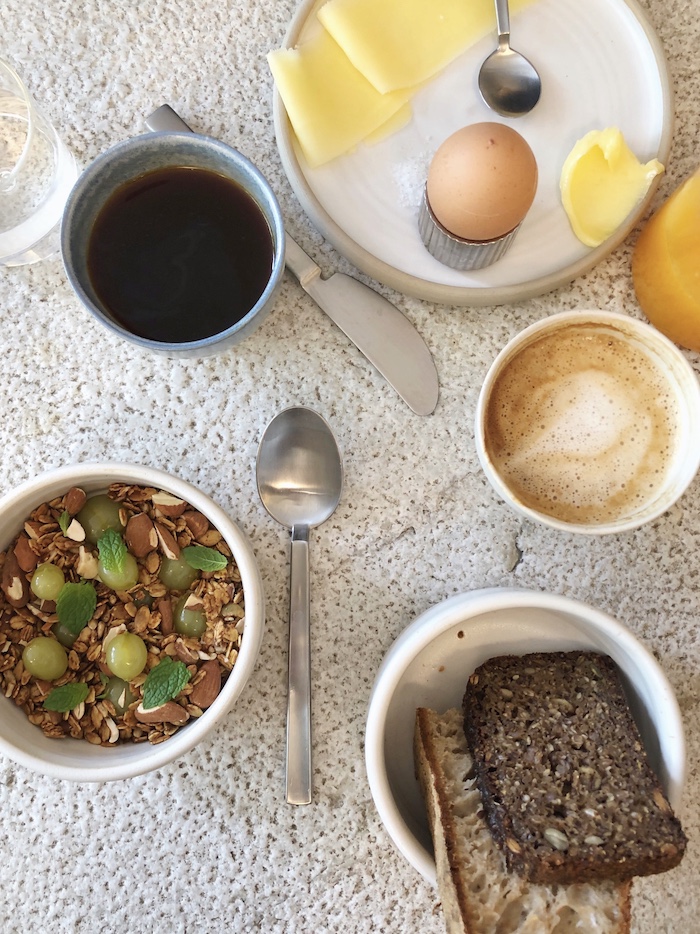 The overly hyped (but amazing!) bakery of Copenhagen, Juno, now has a younger sister. Just close by the bakery, the cafe At the Counter has opened up. Now it's both Juno and At the Counter that can have the honor of bringing people to this more residential part of town, Østerbro, lining up to get a bite of the amazing baked goods. At the Counter goes beyond the bakery, with a small breakfast menu available, of course, some of the favorite baked items you know from Juno and a great cup of coffee with beans from Swedish coffee roasters Koppi Roasters. If you're looking for the creme de la creme, this cafe is your spot!
Randersgade 45, 2100 Copenhagen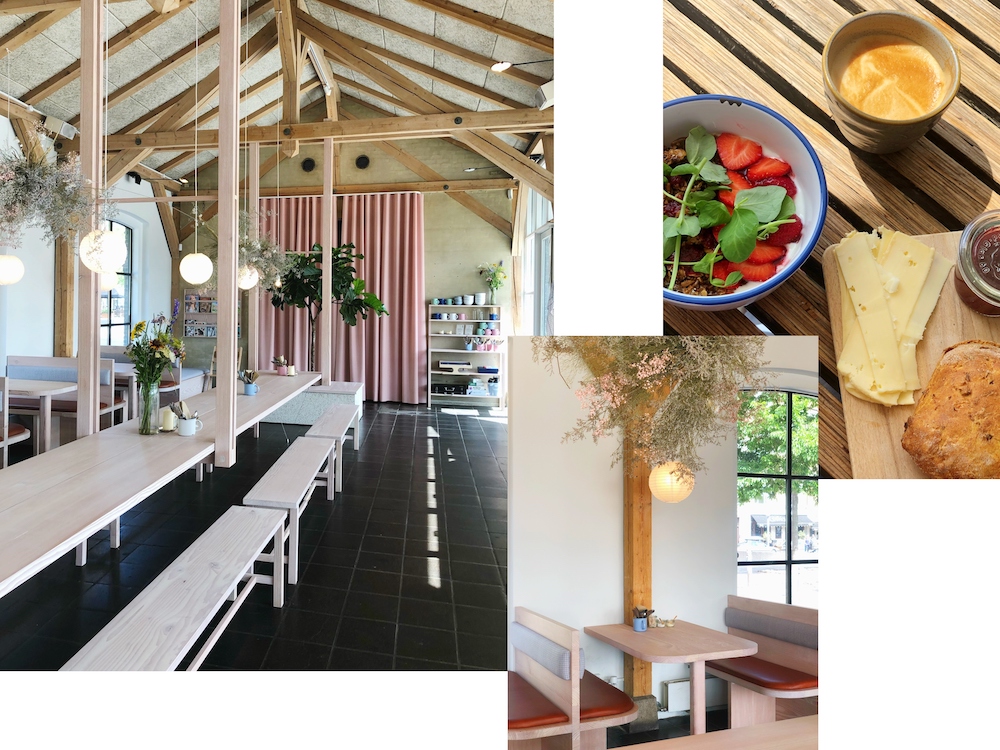 In what I like to call my backyard, the meatpacking district of Copenhagen, Hverdagen just opened up. Hverdagen translates to 'the everyday', is an all day kind of spot. Come here for coffee and breakfast, lunch or family-style dinner. I've only been for coffee and yogurt with granola and a few pastries, but those were great. Hverdagen focuses on delicious organic food products that are sourced locally. The interior is gorgeous in that perfect light wood Scandinavian minimalist style. I think this spot is on its way to becoming a favorite of mine. I can see myself go here for morning work sessions with my laptop, coffee and breakfast.
Onkel Dannys Plads 9, 1700 Copenhagen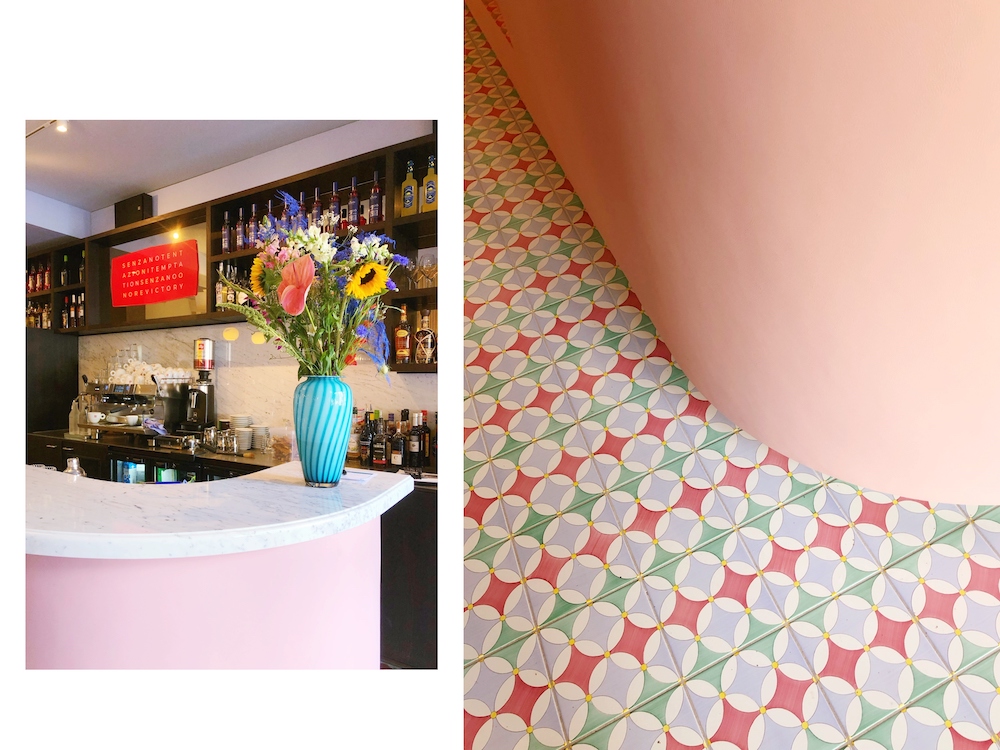 In my other backyard, Vesterbro Torv, newly opened Motto has opened its doors. As you enter, you're greeted with a number of gorgeous arranged fresh flowers that beautifully complement the blue and pink themed decoration. Just my taste. The Danish artist, Husk Mit Navn, has created posters that hang on the wall, and guests can get their hands on their own version. Behind the bar, baristas and bartenders brew coffee in the morning, and Aperol Spritz, and Italian wine the rest of the day. For breakfast, Motto serves a perfect brunch serving for 109 DKK, which features a selection of the breakfast dishes. You'll get fresh fruit, freshly squeezed orange juice, yogurt and granola, frittata and a brioche sandwich. Yummy. On the lunch and dinner menu, you'll find Italian favorites from antipasti, pizzas, plates of pasta, dolci (desserts!) and multiple course menus. The best of Italy in Copenhagen!
Vesterbrogade 55, 1620 Copenhagen