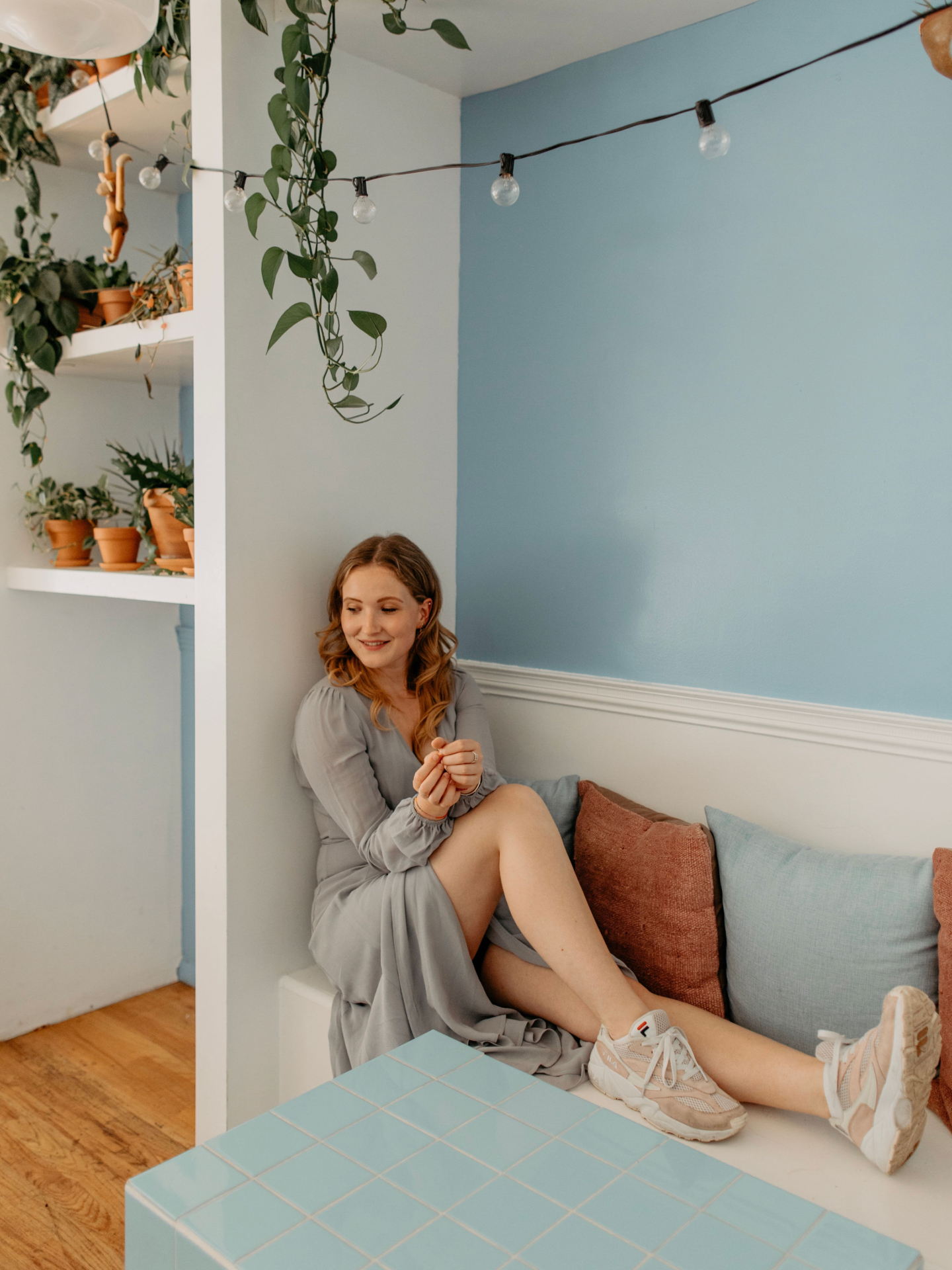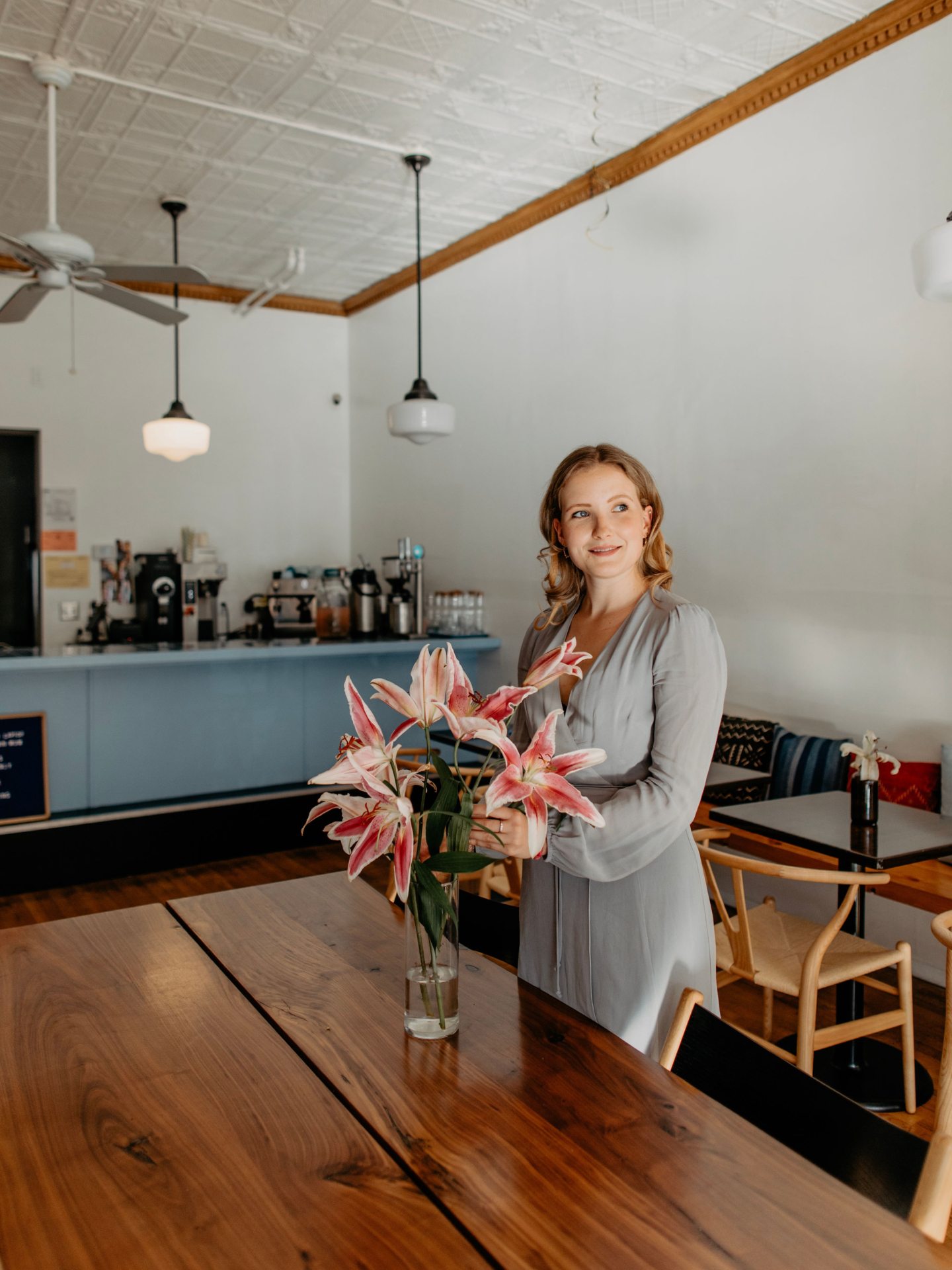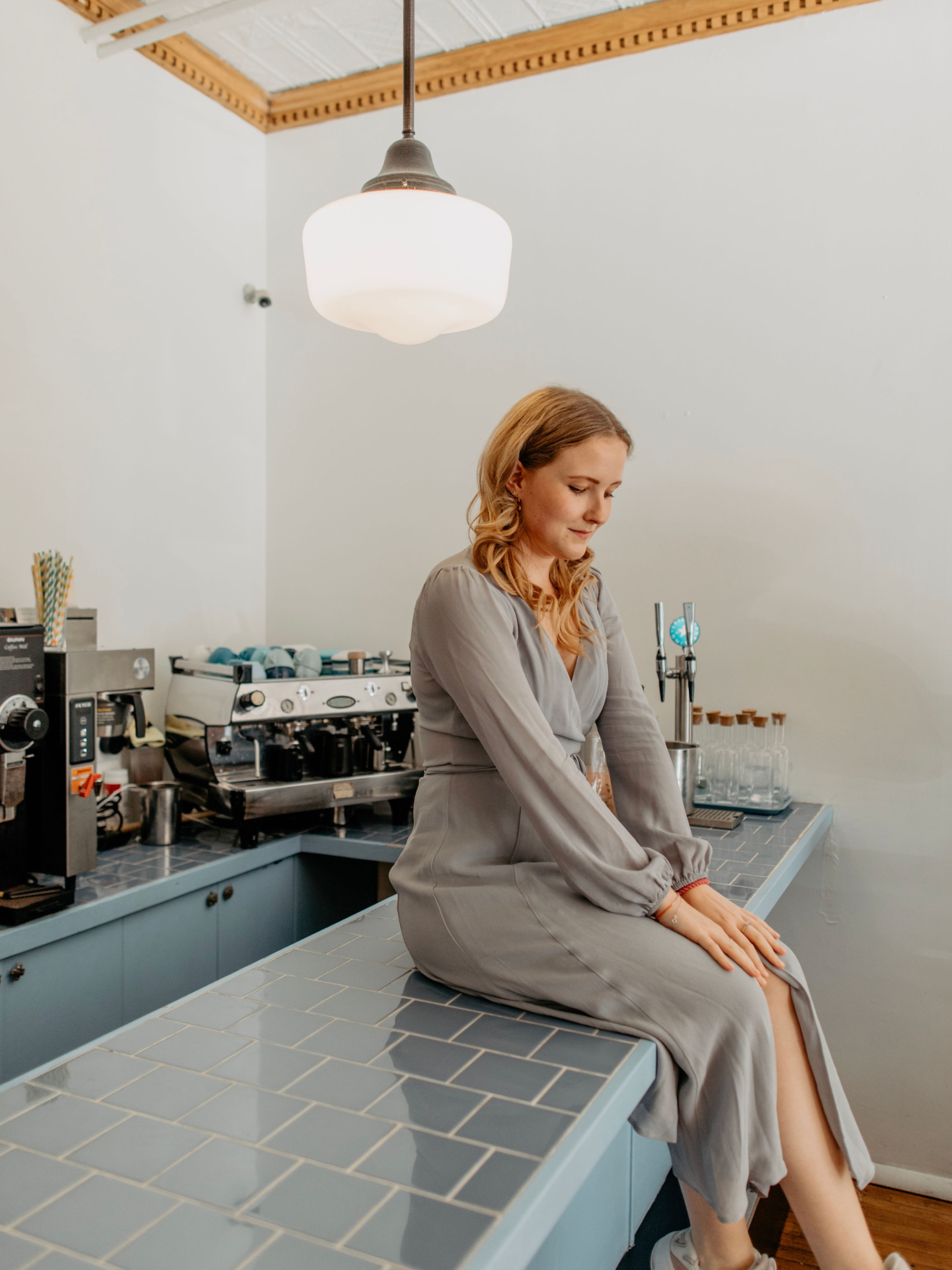 ♥ Da jeg lige var fyldt 15 år, fik jeg piercet hul i min navle. Min mor gav mig lov mod, at jeg lovede hende, at jeg aldrig ville blive piercet i ansigtet. Min far vidste åbenbart ikke noget og fik sig lidt af et chok. Jeg har ikke brugt piercingen i mange år, men har i stedet et stort hul i dag – det skal nok blive kønt den dag, jeg skal være gravid.
♥ Jeg har to tatoveringer. Den ene fik jeg lavet i Prag på en vild fest-tur med mit gymnasie, da jeg var 16 år. Et lille hjerte ved mine ribben. Mine forældre vidste selvfølgelig ikke noget, så da jeg kom hjem efter fem dages fest og druk, fik de sig en overraskelse. Heldigvis blev de ikke sure 😉
♥ Den anden tatovering er på indersiden af min underlæbe. Det havde jeg drømt om i mange år, og da jeg mødte min kæreste, overtalte jeg ham til, at vi skulle gøre det sammen. Der står "Silver" på min og "Nein" på hans. Det gjorde, modsat til hvad man kunne tro, ikke ondt! Jeg fik også at vide, at den ville forsvinde inden for et par år, fordi man fornyer sin hud meget i munden, men her, fem år efter, er den der altså stadig.
♥ Før jeg blev kærester med Jesus, har jeg været i tre seriøse forhold. Det ene af dem endte ikke så godt.
♥ Jeg gik i 9. klasse, da jeg besøgte Berlin for første gang. Jeg var ikke imponeret. Der var koldt, gråt og grimt, synes jeg. Et år efter besøgte jeg byen igen med min ekskæreste, og det endte med, at jeg blev hovedkuls forelsket i byen. Her besluttede jeg mig også for, at når jeg var færdig med gymnasiet, skulle jeg flytte derned.
♥ Da jeg var yngre afskyede jeg genbrugstøj. Jeg havde ikke tålmodighed til genbrugsbutikker og synes også, at de lugtede. I dag kunne det ikke være mere modsat – jeg går næsten kun i genbrugstøj.
♥ Jeg har altid været god til sprog, og efter jeg var færdig med Fyre og Flammer-serien på dansk som 10-årig, slugte jeg den på engelsk.
♥ Festivaller er bestemt ikke min ting. Jeg var på Roskilde Festival for første gang som 15-årig i 2010 og igen året efter, og siden det, har jeg ikke sat fod der. Jo, jo, det var da to sjove oplevelser, men jeg har ikke behov for at gentage succesen.
♥ I min blå bog fra gymnasiet under spørgsmålet: "hvad laver Caroline om 10 år?", står der, at jeg har mit eget onlinemagasin, og at min bror er min personlige assistent. HAHA! Den er da ikke helt gal. Jeg må lige tale med min bror om assistent-delen, hihi.
♥ Og apropros min bror – så er vi tvillinger. Vi er født 6-7 uger for tidligt, han først og så jeg ni minutter efter. Han vejede 1,8 kg og jeg vejede 2,2 kg. Det kom vi dog hurtigt efter.


♥ When I had just turned 15, I had my bellybutton pierced. My mom agreed to let me do so if I promised her to never get any piercings in my face.
♥ I have two tattoos. The first one was made in Prague on a party trip with my high school when I was 16. It's a tiny outline of a heart on my left ribcage. My parents didn't know anything but I showed them as soon as I got home, and luckily they didn't kill me.
♥ The other tattoo is on the inner side of my lower lip. I'd been wanting to get one for quite some time. When I met Jesus, I talked him into doing it and we each got one. Mine says "Silver", his "Nein". It didn't hurt. We were told they would disappear within a couple of years, but they are still very much there. Luckily, you never see it as I literally have to pull down my lip with my hand for it to show.
♥ Prior to meeting Jesus, I'd been in three serious relationships. One of them wasn't a good one.
♥ I was 15 when I first visited Berlin. I didn't like it at all. It was cold, grey and depressing I thought. I year after, I came back and fell in love. So much that I decided I would move here after finishing high school. And so I did.
♥ When I was younger, I hated second hand and wouldn't step foot in a second-hand store. I thought they smelled. Today it couldn't be anymore different. I almost only wear second-hand.
♥ I've always been skilled at languages. At the age of 10, I began reading books in English.
♥ Music festivals are not my thing. I participated in Denmark's biggest eight-day festival the first time when I was 15, and came back the year later. Yes, it was fun, but it says it all that I haven't been back since.
♥ In my high school yearbook, my classmates answered under the question about what I would do 10 years from now: "Run her own online magazine with her brother as her personal assistant". LOL. It's scarily correct, however I'll need to check in with my brother about his role in it all.
♥ Speaking of my brother – we are twins. We were born 6-7 weeks premature, first him then me nine minutes later. He was 1,8 kilos and I was 2,2 kilos. Tiny – but within a few months tiny wasn't used to describe us, haha.