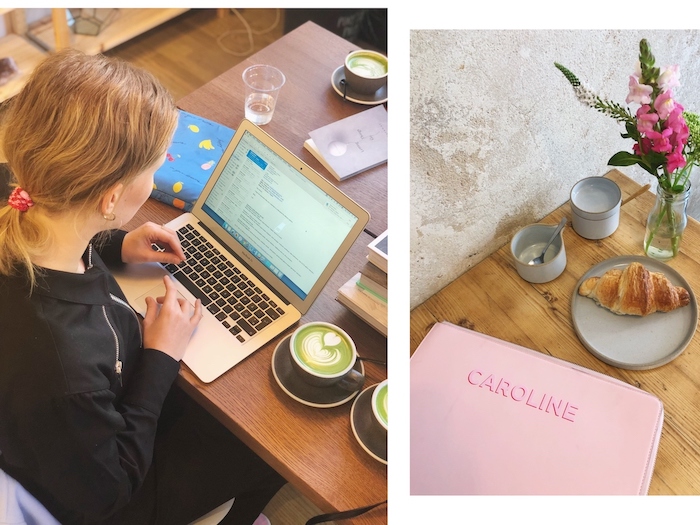 En liste over gode indlæg, artikler, film og andet, jeg er faldet over og blevet inspireret af på det sidste.
♥ Læste du dette indlæg om de forskellige kærlighedssprog? Og fandt du ud af, hvad dit kærlighedssprog er?
♥ Drømmer du også om at læse flere bøger? Så se her. Siden 2017, hvor jeg satte mig for at jeg ville læse mere, er det gået ret godt. Der er næsten ikke noget bedre end at blive helt opslugt af en bog.
♥ Ret gode tips til hvordan du kan gøre din garderobe og din shopping mere bæredygtig.
♥ Har du set den her dokumentar? Av, hvor er den forfærdelig. Jeg græd og føler så meget med Bjørn og hans familie.
♥ Jeg vil til Helsinki og tjekke ind på det her værelse. Hvor pænt er det lige?!
♥ En lidt længere, men ikke desto mindre meget inspirerende artikel. Vejen til lykke. Den satte nogle tanker i gang, og jeg arbejder på et mere dybdegående blogindlæg om det!


A run down of different reads, articles, quizzes and movies I've come across recently that inspired me.
♥ Did you see this post about love languages? And what is your love language?
♥ Do you want to read more books? Me too. Since 2017, I've made a real attempt at reading more books, and it's going pretty well. I love getting sucked into a book's universe.
♥ Sustainable fashion? Five experts weigh in on how you can incorporate sustainable fashion and shopping into your wardrobe.
♥ I recently rewatched I'm still Alice and what a movie. It got me tearing up.
♥ I wanna go to Helsinki and stay right here. How gorgeous is that room?
♥ A longer, nevertheless very inspiring, read. The key to happiness does exist. But what way to go? It started a thought process in me which will soon into a longer blog post.