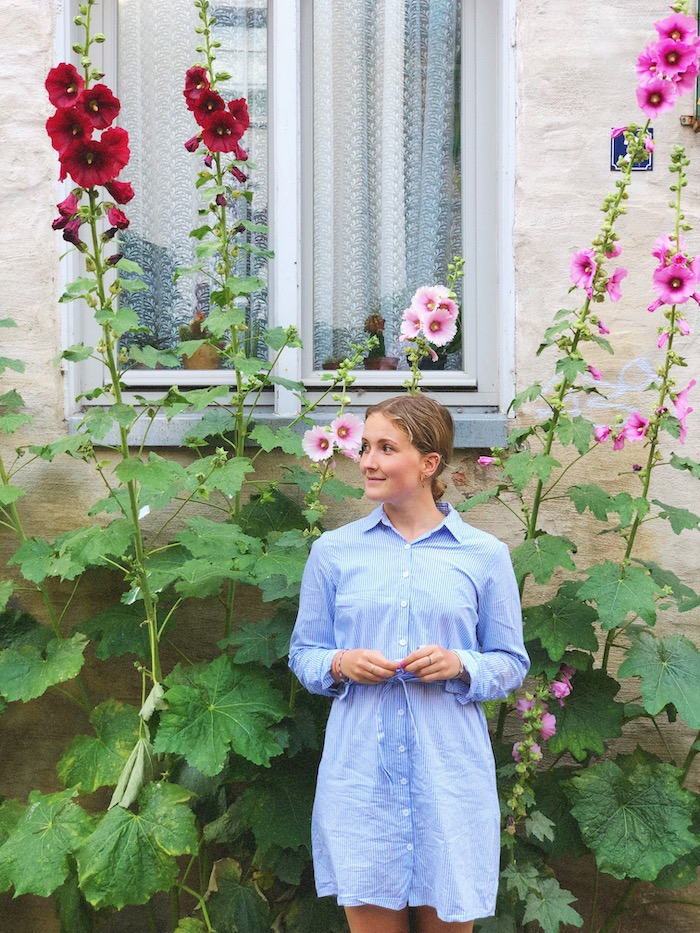 Eftersom jeg har besluttet mig for at udskyde min kandidat-start med et år, har jeg også gjort mig nogle seriøse tanker om mit liv, min karriere og min fremtid. Det er nemlig vigtigt, at jeg bruger året på noget seriøst og ikke bare "fjumrer" rundt. Det gør jeg dog sjældent anyway.
Men! Jeg har lært, hvor meget det betyder for mig at skrive ting ned. To-do-lister, kalender, dagbog og mål. Det gør nemlig mine tanker håndgribelige, og på den måde står jeg også til ansvar for, at de bliver ført ud i livet og ikke blot bliver oppe i mit hoved. Derfor har jeg brugt tid på at tænke over, hvad jeg gerne vil opnå i mit "sabbatår" mellem min bachelor- og kandidatuddannelse.
Ikke nok med, at jeg har skrevet det ned for mig selv, så udgiver jeg det også her, og på den måde skal jeg for alvor sørge for at få mine drømme gjort til virkelighed. Ønsk mig held og lykke!
Mine mål
♥  Udgiv guidebog om New York (den er jeg allerede i fuld gang med, og jeg glæder mig!!!!)
♥  Udgiv guidebog om København (jeg har tænkt mig at skrive den på engelsk, så den kan ramme et udenlandsk publikum)
♥ Lær at stå på hovedet til yoga
♥ Have et rigtigt "Girlboss" photoshoot – jeg ser det for mig – mig ved et pænt skrivebord med pæne notesbøger, min computer, blomster og mig selv med perfekt hår og stiletter på
♥ Være med i et interview på min yndlingsblog, Rockpaperdresses
♥ Skrive rejseguides for et dansk printmagasin (anyone?)
♥ Rejse til et land eller en stat, jeg endnu ikke har besøgt (Vietnam, Serbien, Portland, Californien…)


Since I've decided to take a break off from studying before starting my Graduate degree next year, it's important to me that I spend my year wisely. I've learned how much it means to me to write things down. Plans, calendar, journaling, goals, you name it. By writing it down, I make my thoughts tangible and I am held accountable for fulfilling them.
So that's what I did! I've put a lot of thought into what it is I want to do in this "gap year" to make sure I don't waste it away. And by not only writing it down but also publishing it on here, I am really making sure that I have to commit to them and fulfill them, because the whole world now knows 😉 Wish me luck!
My goals
♥ Publish my New York City guidebook (I'm on it and it's so exciting!)
♥ Write and publish a guidebook about Copenhagen (this time in English instead of Danish!)
♥ Nail the headstand yoga pose
♥ Do a true #girlboss photoshoot (I already have it planned out in my head. Me by a pretty desk with my laptop, pretty notebooks, fresh flowers, while my hair is perfect and I'm wearing high heels)
♥ Being in an interview published on my favorite blog, Rockpaperdresses
♥ Write travel guides for print magazines (anyone?)
♥ Travel to a country or state I haven't yet been to (Vietnam, Serbia, Portland, California?)