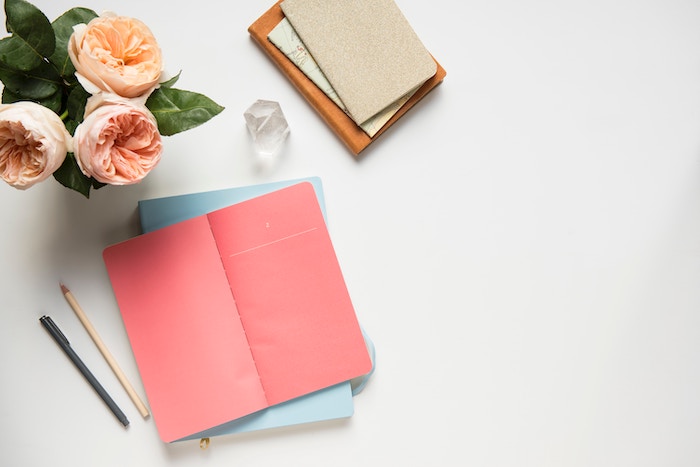 For et par dage siden delte jeg mine mål for mit "sabbatår", jeg holder i år og frem til august 2020, hvor jeg starter på min kandidat. Her nævnte jeg, at det hjælper for mig at skrive mine mål og drømme ned. På den måde får jeg dem ud af mit hoved fra ide og tanke til at blive konkret og mere håndgribeligt at gå efter, når de bliver skrevet ned på papir.
Men blot at skrive dem ned gør jo ikke, at jeg på magisk vis opnår målene. Så hvordan går jeg fra at have mine mål på papir til rent faktisk at gøre noget ved dem – fra tanke til handling?
Den forenklede sandhed bag at opnå mål? Bare gør det – eller som på godt engelsk – just do it!
Just do it
På min mål-liste står for eksempel, at jeg gerne vil lære at stå på hovedet. Det lærer jeg ikke ved blot at tænke på, at jeg gerne vil. Hvad gør jeg så? Jeg googlede mig til "headstand course in NYC", og et par minutter efter meldte jeg mig til et kursus på halvanden time og var så 150 kroner fattigere.
Dagen kom hvor kurset skulle finde sted. Jeg var en smule nervøs og vidste ikke helt, om jeg skulle forvente, at jeg ville være headstand-pro efter halvanden times kursus. Kurset var sjovt, og jeg endte med at komme op og stå af to omgange – dog med hjælp fra træneren. Jeg nåede altså ikke helt mit mål, men ærligt talt, bør et mål også tage mere end halvanden time at opnå. Og heldigvis har jeg mange måneder til at arbejde videre på at nå op i en flot headstand-pose, når blot mine skuldre og nakke ikke er ømme mere efter weekendens kursus. Det er altså hårdere, end det ser ud! 😉
I stedet gik jeg derfra med en glad, boblende fornemmelse i maven. Hvor var det fedt at udfordre mig selv, komme ud af min komfortzone og opleve og lære noget nyt. Derudover var jeg nu en oplevelse rigere i mindebogen.
Moralen med denne historie er altså, at hvis du gerne vil opnå dine mål, så spring ud i det. Book et kursus, dediker tid til at lære og vær klar på at udfordre dig selv.
Start i det små
Det er dog ikke alle målene på min liste, der er ligeså "ligetil" som at kunne stå på hovedet. På listen står der også "Udgiv en guidebog til New York". Et rimelig stort projekt. I mange måneder stod guidebogen på min to-do-liste, men jeg kunne ikke rigtigt komme i gang. Det virkede alt for uoverskueligt, og hvordan skulle jeg starte?
Jeg talte med min veninde, der arbejder hos Gyldendal, og om nogen ved meget om at skrive og udgive bøger. Hun foreslog, at jeg startede med en synopsis. Et fint ord, men egentlig dækker det bare over, at jeg skulle skrive en form for opskrift over bogen. Hvad vil jeg gerne have med? Hvad er bogens formål? Hvem er målgruppen? Hvordan skal den opdeles? Hvad er bogens tone og sprog?
Og med hendes synopsis-tip, gik jeg i gang. Inden for to timer havde jeg brygget på den og havde nu et udgangspunkt og en oversigt over bogen, og hvordan jeg skulle skrive den. Det handler altså om, at du deler dine store mål op i mindre bidder og starter fra en ende af. Så er det pludselig ikke så uoverskueligt mere.
Læg en plan
Da jeg tog til Berlin en måned alene i august, var en del af min plan, at jeg skulle dedikere meget af min tid på at fokusere på New York-bogen. Jeg satte mig ned og lavede en realistisk plan for, hvad jeg skulle foretage mig på bogen fra mandag-fredag i løbet af måneden.
Og fordi jeg havde den plan at holde mig til, fik jeg arbejdet ret fokuseret på bogen og nåede rigtig langt. Det er altså en god metode til de større mål, at du sætter dig ned og laver en realistisk plan, som du forhåbentlig kan overholde.
Vær klar på at arbejde for dit mål
Det er de færreste af os, der kommer sovende til de forskellige ting, vi opnår. Sådan fungerer verden desværre ikke. Det sagde jeg også til mig selv, da jeg tog hjem fra mit headstand-kursus og ikke havde formået at lære at stå på hovedet i den halvanden time, kurset tog. Selvfølgelig lærer jeg ikke at stå på hovedet på halvanden time. Så nemt skal det altså ikke være at opnå mål.
Vær god mod dig selv
På den anden side kan jeg godt gå hen og blive rigtig strid mod mig selv – min egen værstes fjende – hvis jeg har lagt en plan eller sat mig for noget, som jeg ikke formår at overholde. Her skal du (og jeg inklusiv!) huske på, at det ikke er jordens undergang, hvis du ikke får gjort dagens gode gerning. Heldigvis er der en dag igen i morgen, så op på hesten.
Lidt guldkorn til at opnå dine mål. Jeg håber, de giver mening og er brugbare! ♥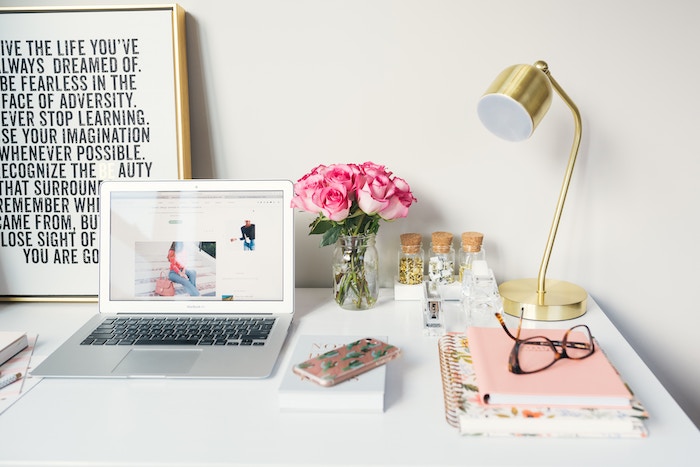 A couple of days ago, I shared my goals for this "gap year" I have until August 2020 where I'll begin my graduate studies. I mentioned that what helps me to stay on track with my to dos, goals and dreams, is to write them down. By putting pen to paper, I take them from a thought in my head to something tangible. But writing down my goals doesn't mean that I magically reach them just like that. So how do I go from thought to action on my goals?
The annoyingly simple secret of how to reach your goals? The simple truth: go for it. Or like Nike would put it – just do it. Here are my best tips on how to reach your goals.
Just do it
On my goals list, I added that I would like to learn to do a yoga headstand. I won't learn how to do that by simply thinking about doing it. So what then? I googled "headstand course in NYC", and a few minutes and $20 later, I had signed up for a 1,5 hour headstand course.
The day of the course, I was slightly nervous and I didn't quite now what to expect. Would I master the pose after 1,5 hours? It ended up being a lot of fun, and I made it into a full pose twice (with help from the teacher!). In that sense, I didn't manage to become quite the headstand pro, but honestly, reaching a goal takes more than 1,5 hours. Nobody said that reaching your goals would be easy. Luckily, I have months to practice, whenever my shoulders and neck aren't sore from the course any longer 😉
I walked out of there with a happy feeling. It felt so good to challenge myself, doing something different, get out of my comfort zone and learn something new. Besides, I had made a great memory.
The point of this story is that in order to reach your goals, you need to deep dive into it. You won't magically reach them. Book a class, ask for help, get out there, dedicate time and be prepared to challenge yourself.
Start small
It's not all of my goals that are as "straightforward" as doing a headstand. On my goal list, I added "publish a New York City guidebook", which is quite a big project. For many months, the goal was sitting on my to-do list, nagging me, without me doing anything about it. I didn't know where to even begin this book project.
I spoke to my friend about it. She works at Gyldendal, the biggest book publisher in Denmark, so naturally, she knows a lot about writing and publishing books. She suggested I began with a synopsis-a fancy word-but actually, it just means that I put my project into order and form a sort of recipe for the book. What is the purpose of the book? What do I want to include? Whats the book story angle? Who is the target group? How do I want to arrange the chapters? What's the tone of voice?
With that advice, I took two hours to create this recipe for my book. And before I knew it, I had a great starting point for getting started with the writing, and I was aware of the purpose, goal and story angle. This tip is basically about that you break up your goal into smaller pieces that make it easier to get started.
Create a plan
When I spent a month in Berlin alone, part of my plan was to dedicate lots of my time to focus on writing my NYC-book. I sat down and mapped out a realistic plan for how I would get it done. My realistic plan was to write for about four hours a day Monday-Friday, and I also wrote specifically what chapters I would have to write each day.
By sticking to that realistic plan, I was able to get it done because I knew exactly what to do. That's a great tip for those bigger goals – get to the end goal by creating a plan on how to finish the smaller goals.
Be prepared to put in the work
Fulfilling your dreams and reaching your goals don't come easy. Unfortunately, that's not how the world works. That's also what I told myself after leaving the headstand class, still not being able to nail the headstand. Of course, I won't just snap my fingers and learn how to do it. Reaching your goals simply doesn't come easy. With that said, remind yourself that it takes work, commitment and time.
Be good to yourself
On the other hand, I can get real mean and become my own worst enemy if I've planned to do something that I don't fulfill. This is where you (and myself!) have to remember that it's not the end of the world if you don't get through your full to-do-list today. The sun will come out tomorrow, and tomorrow's another day. You just get right back to it!
A few words of wisdom that I hope make sense to you and will lead you to your goals  ♥