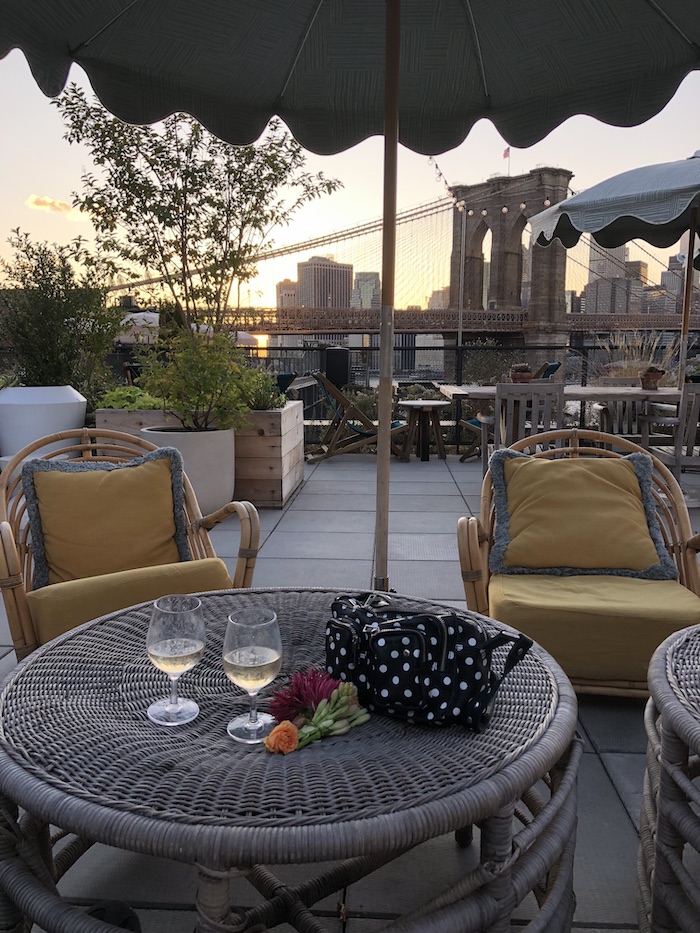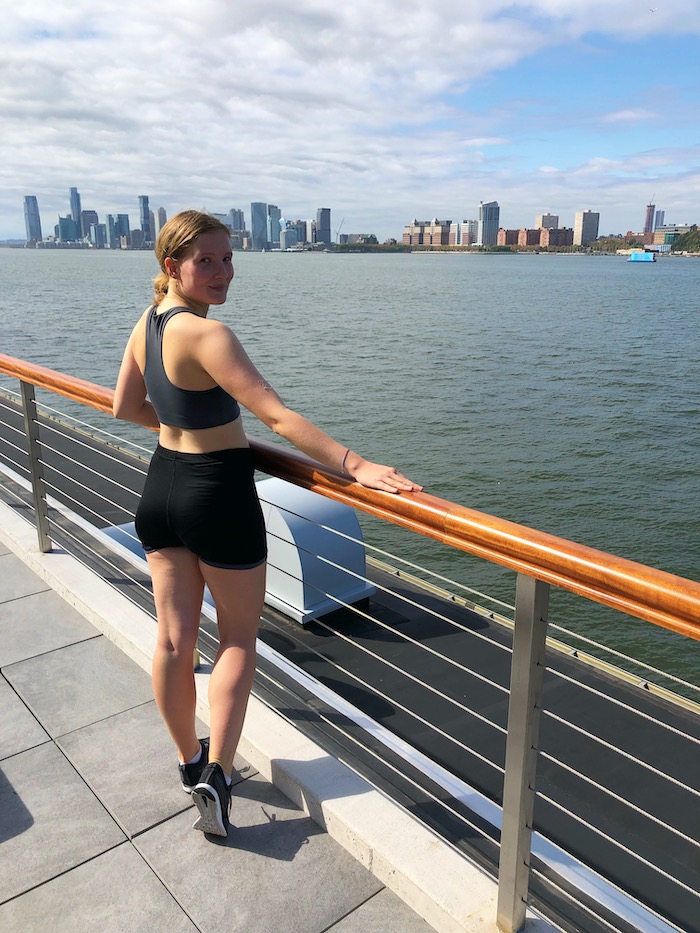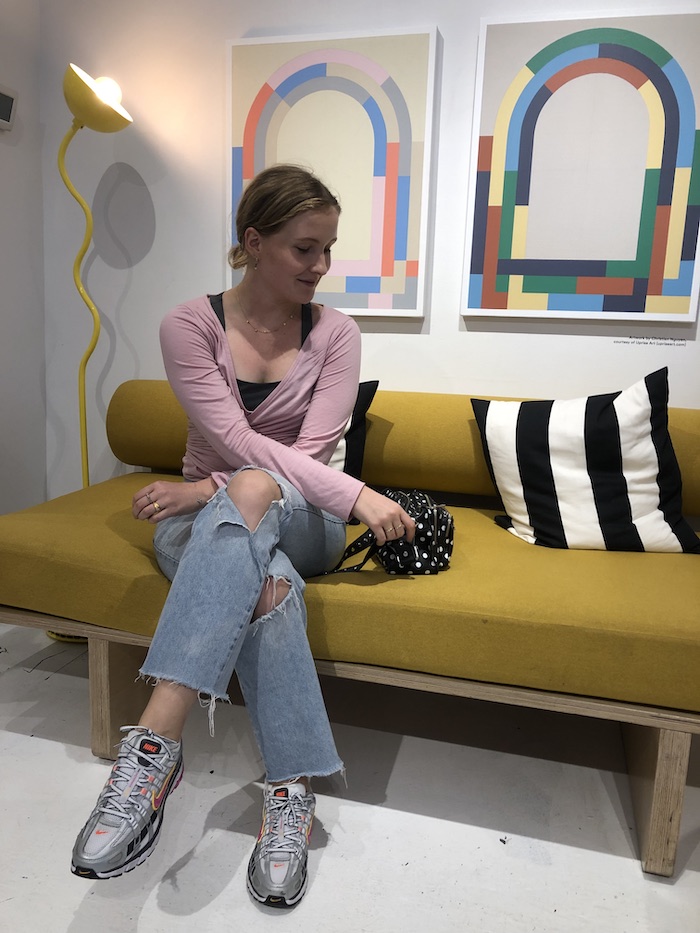 Oktober er her! Det er libra-sæson! Min sæson, for jeg har nemlig fødselsdag lige om lidt. Det er jeg ikke synderligt glad for, for mærkedage såsom fødselsdage og nytårsaften gør mig vemodig og nostalgisk. Som om jeg prøver at holde fast i tiden, der bare forsvinder som sand mellem fingrene på mig. Sætter mig lige herover og fælder en tåre til "Slipping through my fingers" af ABBA. Jeg fylder også et kvart århundrede, og på den ene side føler jeg mig som et gammelt menneske i en ung krop, og på den anden side synes jeg, at det var i går, jeg var 18 år gammel.
Nå, nok med nostalgi. Her er mine planer for oktober.
I oktober vil jeg…
♥ Til fysioterapeut i Hovedpinecentret på Rigshospitalet. Jeg er fortsat i medicinsk og fysioterapeutisk behandling mod min kroniske spændingshovedpine. Medicinen hjælper en hel del, og jeg laver øvelser hver dag, som forhåbentlig også har en effekt.
♥ Flyve til København efter en måned i New York. Det har været skønt, især når jeg har tjekket vejrappen og set, at det står ned i stænger i København og er 14 grader varmt, hvor New York har budt på indian summer, sol og 28 grader. Næsten for meget af det gode.
♥ Se The Joker med Joaquin Phoenix i hovedrollen. Se traileren her. Den ser noiaren ud!
♥ Til et spændende møde med en ny kunde, jeg måske skal skrive for. Fingers crossed.
♥ Til min lille (store) fætters 18-års fødselsdag. Forstår ikke helt, at han er så gammel.
♥ Til sæsonens sidste udendørsyoga-time ved North Brooklyn Farms i Williamsburg, NYC.
♥ Forhåbentlig høre tilbage fra de forlag, jeg er i kontakt med, vedrørende min guidebog til New York.
Jeg glæder mig især til…
♥ At være tilbage i København. Da jeg kom hjem fra en måned i Berlin, nåede jeg kun at være i København i to dage, før jeg smuttede til New York. Det bliver skønt at have lidt bedre tid til at nyde min fødeby, lejlighed, familie og venner.
♥ Jeg letter fra New York lørdag den 5. oktober og lander dagen efter, som også er min fødselsdag! Det er altså direkte fra lufthavnen hjem og fejre med lagkage og familiemiddag, da min tvillingebror og jeg har inviteret til fødselsdag.
♥ Et photoshoot jeg skal til. Projektet er endnu hemmeligt (rigtig blogger-agtigt, jeg beklager), men jeg glæder mig så meget til resultatet!
Hvad jeg skal se og læse…
♥ The Testaments af Margaret Atwood. En nyudgivet fortsættelse til The Handmaid's Tale, som hun skrev i 80'erne. Den har jeg slugt og ligeså med de tre sæsoner af serien af samme navn. Det er ingen hemmelighed, at jeg er kæmpe fan, selvom jeg synes, at tredje sæson blev en smule lang.
♥ The Joker i biografen og Gift ved første bliks sæsonafslutning.
Jeg er taknemmelig for…
♥ At jeg har haft en skøn måned i New York med Jesus, gode venner, gode stunder, god mad og god træning.
♥ At jeg er rask, glad og i live (den fungerer altid!)


October is here! It's Libra season! My season, because my birthday is just around the corner. I am not fully happy about that because birthdays, special days such as New Year's tend to make me nostalgic. Like I want to hold on to time and stop it, but it ends up slipping through my fingers like sand. I am turning a quarter of a century. On the one hand, I feel like an old person trapped in a young body. On the other hand, I feel like it was yesterday I turned 18.
Enough with the nostalgia. Here are my plans and intentions for October.
What I want to do in October…
♥ Visit my physiotherapist at the specialized headache center at Copenhagen Hospital. I am still in treatment for my awful chronic tension headache. The medicine is helping, and hopefully, with time, my exercises from the physiotherapist will help, too.
♥ Fly back to Copenhagen after spending a month in NYC. It's been great to be there, enjoying the Indian summer. I've checked my weather app to tell that Copenhagen was rainy and cold with 13 degrees, while NYC was hot, sunny and 28 degrees.
♥ Go to the movies to watch The Joker starring Joaquin Phoenix. Watch the trailer here, it looks crazy! S
♥ Go to a meeting with a new client I might start writing for.
♥ Celebrate my little cousin's 18th birthday. Can't quite believe that he is so old now!
♥ Do the last outdoor yoga session of the season at North Brooklyn Farms in Williamsburg, NYC.
♥ Hopefully, hear back from the publishers I am in contact with regarding my upcoming NYC guidebook.
I especially look forward to…
♥ Being back in Copenhagen. Last time, I came back to Copenhagen after spending a month in Berlin, I only got to enjoy two days there before leaving for NYC. It'll be great to be back with friends and family in my true hometown <3
♥ Celebrating my birthday! It's on the day I land from NYC, so I will probably be quite tired and jetlagged. My twin brother and I have invited our family for dinner and birthday cake at our parents' house and it's going to be so nice.
♥ Doing a photoshoot for a special project of mine. It's a secret one (I know, sorry for being that kind of blogger), but I will share as soon as I can!
What I am watching and reading… 
♥ The Testaments by Margaret Atwood. She just published a sequel to her The Handmaid's Tale that she wrote in the 80s. I loved both the book and the TV show, although the third season ended up being a little long and boring. Can't wait to read the book!
♥ The Joker in the movies.
I am grateful that…
♥ I've had a wonderful month in NYC with Jesus, good friends, good times, good food and fun workouts.
♥ I am happy, healthy and alive (that one always works!)