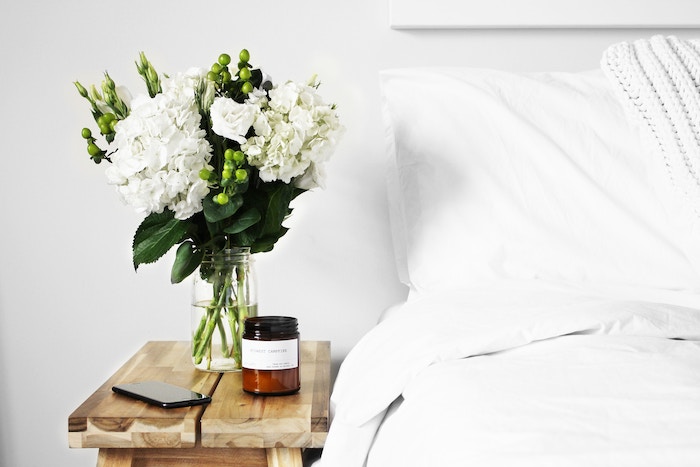 Lige i rette tid til hyggelig søndagslæsning. Hvad har weekenden stået på for jer? Jeg har været til yoga, nydt det smukke novembervejr i NYC, været på colombiansk restaurant med nogle venner og hygget mig i caféen. En på mange måder hyggelig weekend. Det håber jeg også, jeres har været. Her er i hvert fald lidt hyggelig søndagslæsning, der passer perfekt akkompagneret siddende i en blød sofa med en god kop kaffe og et blødt tæppe, gerne iført de her bløde skønheder på fusserne og de her (reklamelink).
♥ Mere Jonathan Van Ness. Jeg elsker ham stadig <3
♥ Husker du dig selv på, at du sikkert er et sted, du drømte om at være for blot nogle år siden? Det skal jeg blive bedre til at huske mig selv på!
♥ Efterår er noget helt andet i USA. Efteråret bliver fejret, f.eks. med halloween i stor stil og alverdens udgaver af græskar. Især pumpkin spice latte hos Starbucks er populære. Læs mere om drikkens historie, og hvordan den egentlig er blevet så populær.
♥ Konkrete og skønne tips til et sundere og gladere liv. Jeg er især vild med 2, 10, 13,  14, 19, 22 og 35.
♥ Ser du pimple popper videos? Eller nyder du at presse hudorme og bumser? (Indrømmet: det gør jeg!!!). Her er den videnskabelige grund til, at det er svært tilfredstillende at se eller selv presse hudorme ud.
♥ En super guide til veganske og vegetariske spisesteder i NYC. Jeg er især vild med ABCV, Jajaja og Ladybird.


Just in time for some cozy Sunday reading. How has your weekend been? Mine's been great – I did a yoga class, had dinner with friends at a Colombian restaurant and enjoyed the gorgeous November weather in NYC. In many ways a very hygge weekend. Here are some links to make your Sunday a little cozier. So snuggle up on the couch with a warm cup of coffee and a cosy blanket, wearing these soft ones on your feet and get to it <3 (Adlink)
♥ More JVN content. I still love him so much <3
♥ Do you remind yourself of checking in with your goals and realizing that you're probably at a point that you were dreaming about being not too long ago? I definitely have to be better at keeping this in mind!
♥ Fall season is an institution of its own in the US! Here is the interesting story behind the pumpkin spiced lattes from Starbucks.
♥ Great tips for a happier and healthier life. I especially love 2, 10, 13,  14, 19, 22 and 35.
♥ Do you watch pimple popper videos? Or do you enjoy to pop your own, or your partners, pimples? (Admitted: I do!) Here's the scientific reason behind the satisfaction.
♥ A great guide for vegan and vegetarian restaurants in NYC. I love ABCV, Jajaja and Ladybird.