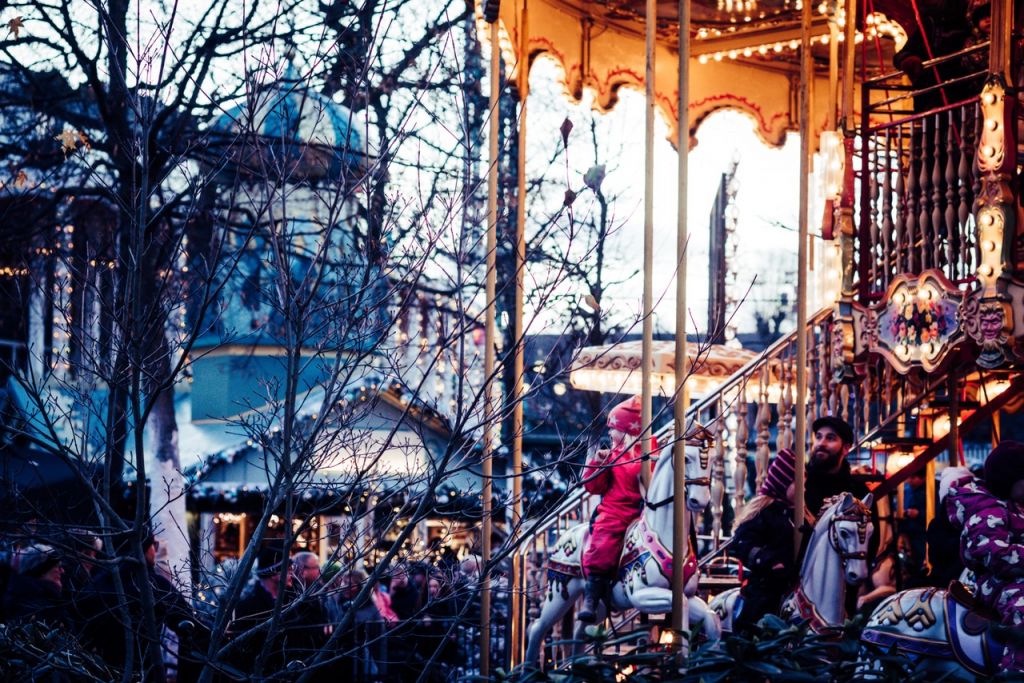 "Nu det jul igen, og nu det jul igen…"  🎶🎄 Julen er små småt skudt igang, i hvert fald hvis du spørger julemarkederne, der så småt begynder at vågne fra deres sommerhi. København er en sand juleby, gaderne er pyntet op med julelys og julehjerter, Tivoli har åbnet for deres magiske juleshow og om lidt dufter gaderne af brændte mandler.
Jeg var hurtig til at sige ja, da CBS Wire spurgte mig, om jeg ville stå for at skrive en guide til julens markeder i København og omegn. Den skal I ikke snydes for her på bloggen, så hvis I vil have mine tips til de skønneste markeder og begivenheder, der helt sikkert vil få dig i den rigtige julestemning, så skal du læse med lige her i min julemarkeds-guide. Jeg har også skrevet et indlæg om sjove, danske juletraditioner, som jeg vil dele, når det går online.


"Do they know it's Christmas time at all?" 🎶🎄. Yaaaasss, I do! This is why, when CBS Wire asked me to put together a guide for the best Christmas markets in and around Copenhagen, I was quick to say yes. Denmark is all about Christmas, so if you're lucky enough to spend part of the Christmas season in the Danish capital, you should definitely pay a visit to one or two of these Christmas markets. See my full Christmas market guide right here.