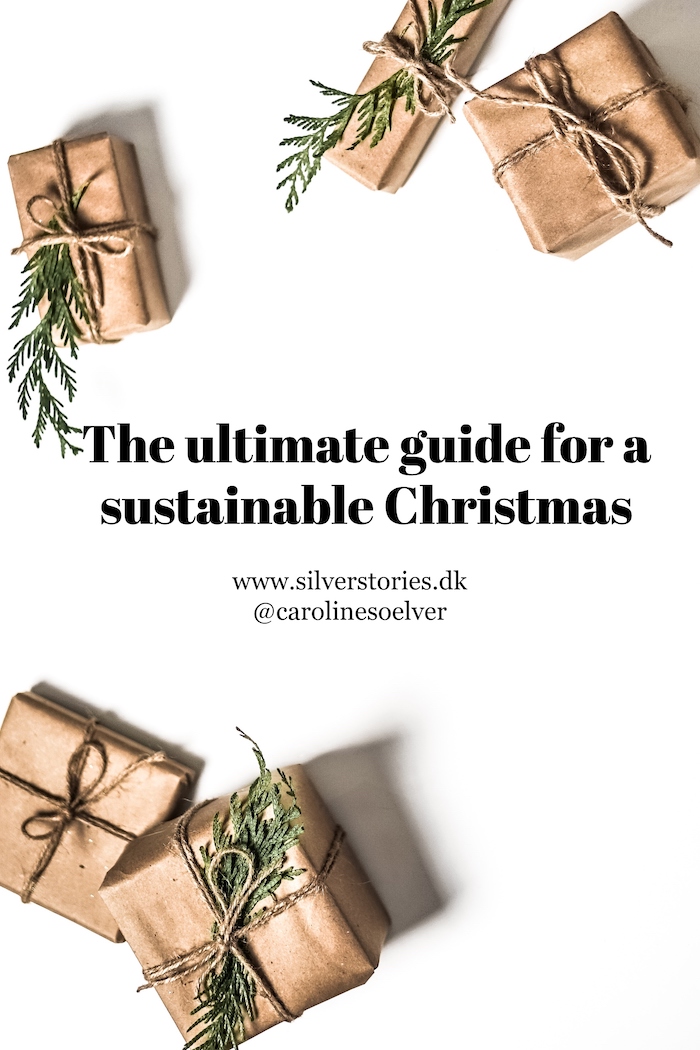 Den søde juletid byder på hygge, familietid og julefest. Men julen byder også på overforbrug. Julegaver i store mængder, juletræer, gaveindpakning og flæskesteg på bordet. I år har jeg forsøgt at indtænke bæredygtighed i flere aspekter. Alle de gaver jeg har købt, er oplevelser. Jeg skal kokkerere en vegetarisk juleret til julemiddagen. Og det juletræ vi køber, skal kunne plantes igen, når vi har nydt det juleaften. Jeg behøver altså langt fra at gå på kompromis med julehyggen, selvom jeg, ved mange bække små, forsøger at gøre julen lidt mere grøn.
Jeg har skrevet en lang guide til, hvordan julen kan blive mere grøn i år. Den finder du lige her, og der er både tips til julegaverne, gaveindpakningen, juletræet og julemiddagen. Jeg håber, at den kan inspirere!


It's the most wonderful time of the year! But it's also the season of overconsumption. Hoards of Christmas gifts, wrapping, and food. This year, I've put some thought into making my Christmas more sustainable. All my gifts are experiences. On my own wishlist, I've added things I actually need – such as a warm winter jacket. For our Christmas dinner, I'm preparing a vegetarian dish. And our Christmas tree is sustainable, as it can be re-planted after we've enjoyed it on Christmas eve. This way, I don't have to compromise with a wonderful Christmas, I'm just trying to turn it a little greener.
I've written a long guide in Danish about turning your Christmas into a sustainable one. Find it right here. It offers great tips to gift shopping (buy experiences that will turn into life long memories!!!), buy a Christmas tree that can be replanted, rethink your gift wrapping (use old newspapers for example!), and introduce a vegan or vegetarian dish to the Christmas table. I hope the guide will inspire you!