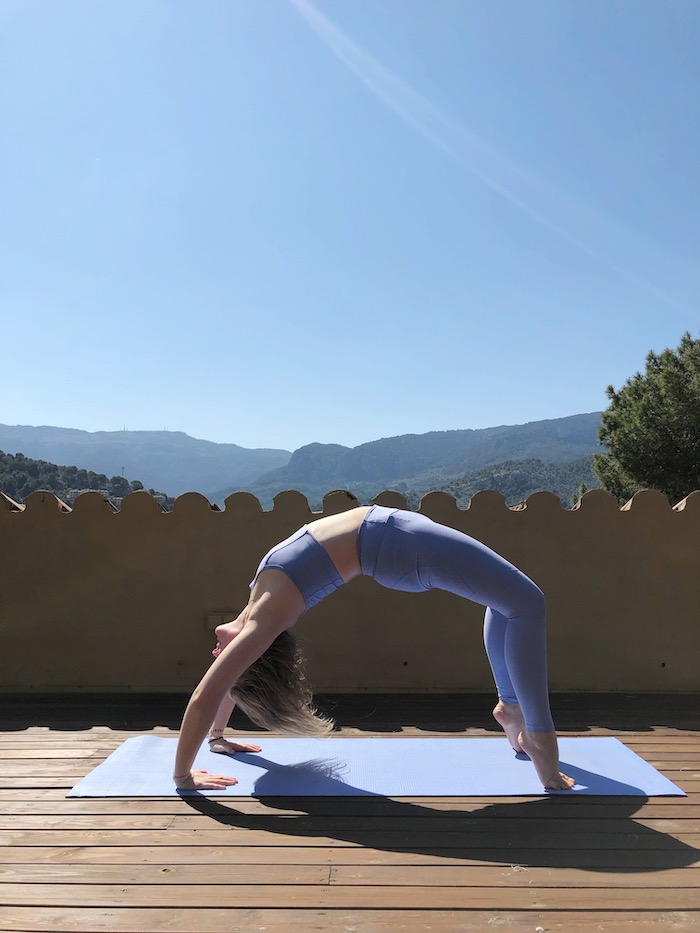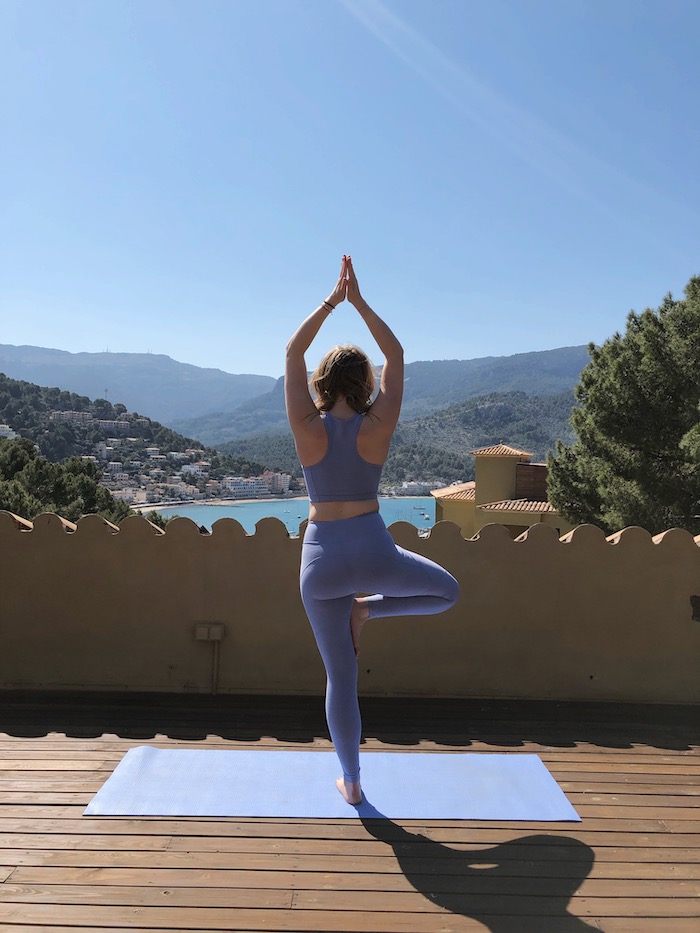 Sponsored by Urban Sports Club

Der er mega gode nyheder! Urban Sports Club er kommet til København. Jeg har brugt Urban Sports Club i Berlin i årevis. Det er et genialt koncept, og jeg har savnet det i min hjemby. Hvad er så det fede ved konceptet?
Urban Sports Club er et form for wildcard til en lang række træningscentre. Det betyder, at du bliver medlem hos Urban Sports Club, og så har du ellers mulighed for at bruge løs af alle de træningsmuligheder, der er inkluderet i medlemskabet.
Yoga, karate, dans eller HIIT?
Det er blandt andet Repeat Fitness, der ligger på Nørrebro og udbyder fede HIIT-hold. Du kan også besøge deres træningscenter og træne alene.
Eller du kan træne crossfit hos Kraftværk Crossfit eller karate hos Shindokan Karate. Du kan afspænde til yogatimer hos Prana Yoga Shala eller danse hip hop og girly style hos FP-dans – og listen er længere og indkluderer også badminton, fodbold, mavedans og boksning. Der er lidt af hvert! Medlemskabet er altså oplagt til dig, der synes det er kedeligt at stå på stepmasteren i et træningscenter og stirre ud i luften. I stedet får du muligheden for at lægge dit eget træningsprogram og prøve nogle nye aktiviteter af. Pludselig bliver det sjovt at røre sig og ikke en sur tjans på to-do-listen.
Den bedste del: massage og wellness
Der er fire forskellige slags medlemskaber hos Urban Sports Club. S, M, L eller XL. På hjemmesiden kan du læse uddybbende om de forskellige niveauer af medlemskab og vælge det, der passer bedst til dig. Vælger du L eller XL får du 30/60 minutters massage om måneden inkluderet. Jeg har allerede besøgt The Massage Lab i København, og det var en fantastisk oplevelse. Derudover får du også adgang til Arndal Spa og Fitness, der ligger i Indre By og byder på pure velvære. Det er den rene luksus!
Min oplevelse med Urban Sports Club
Urban Sports Club har gjort flere gode ting for mig. Jeg har mange års erfaring med konceptet fra Berlin, hvor jeg blev medlem i 2015. Igennem konceptet har jeg udfordret mig selv og prøvet en masse nye, anderledes og sjove træningskoncepter, fra poledancing til EMS-træning og klatring. Derudover gør de mange træningsmuligheder også, at det er meget sjovere at træne og bevæge sig end blot at stille sig ned i det evige fitnesscenter på en maskine.
Urban Sports Club er også grunden til, at jeg i hele 2019 har trænet mindst 10 gange om måneden. Det er nemlig meget sjovere, når man får en lækker, anderledes og ny oplevelse ud af sin træning.
Mit ideelle træningsprogram ser sådan her ud (jeg følger det ikke slavisk!). Nogle uger træner jeg fem gange, nogle uger to gange. Der er plads til variation eller tilpasning, hvis jeg ikke har overskud til træning.
Mandag: I fitness alene og løbe 4 kilometer, lave øvelser, strække ud og øve mig i at stå på hovedet
Onsdag: Til 60 minutters bodycombat eller dans
Fredag: Til 45-minutters HIIT
Søndag: Til yogaflow
Jeg glæder mig vildt til at opleve de forskellige træningsmuligheder, som Urban Sports Club udbyder i København.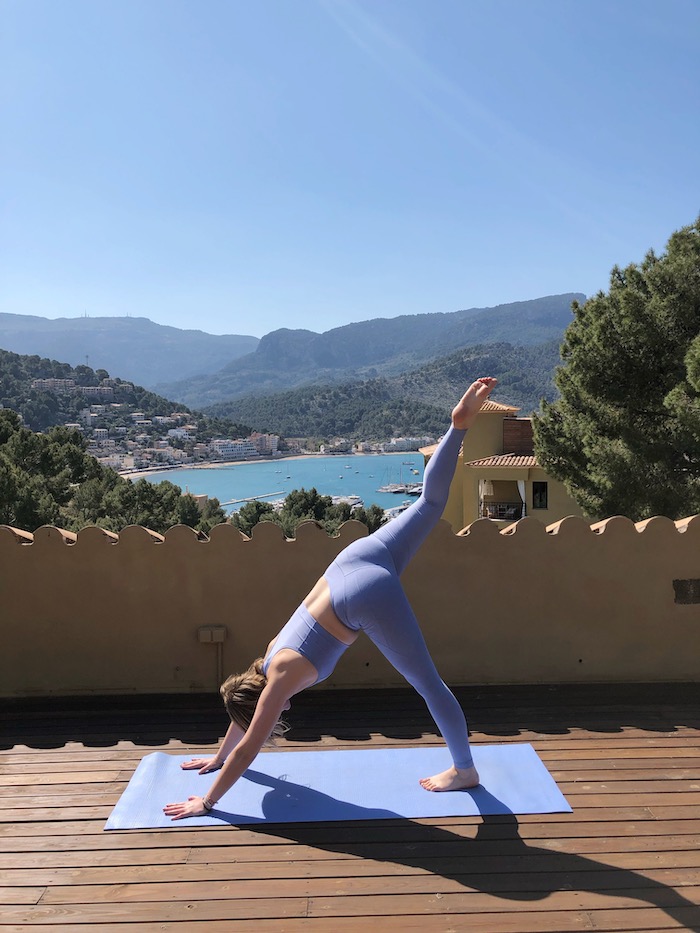 Good news! Urban Sports Club has come to Copenhagen. I've used Urban Sports Club in Berlin for years. It's a genius concept that I've missed in my hometown Copenhagen, and now it's finally here. So what's so cool about the concept?
Urban Sports Club is a sort of wildcard for a long list of workout studios. That means that once you sign up with Urban Sports Club, you're able to go crazy and start working out at all of the offered studios and different kinds of workouts that are signed with Urban Sports Club.
Yoga, karate, dancing or HIIT?
One of the studios that's offered through Urban Sports Club is Repeat Fitness in Nørrebro that has great HIIT classes. You're also welcome to simply work out on your own in their center.
You can also do Crossfit workouts at Kraftværk Crossfit or karate at Shindokan Karate. Relax at yoga classes at Prana Yoga Shala or do hip hop or girly style dance classes at FP-dans. The list of workouts offered goes on and includes badminton, soccer, belly dance and boxing. Basically, there's something for everyone! The Urban Sports Club membership is suitable for you if you're easily bored by going to your regular gym. Instead, Urban Sports Club lets you plan your own workout program with different, fun activities. This way, it becomes fun to work out!
The best part: massage and wellness
Urban Sports Club offers four different kinds of memberships. S, M, L or XL. On the website, you can read into the different membership options to figure out which one fits you the best. If you choose L or XL, your membership includes a monthly 30/60 minute massage. I've already visited The Massage Lab in Copenhagen, and it was a great experience. You also get access to the gym and wonderful (and quite fancy!) spa, Arndal Spa and Fitness in the center of Copenhagen. It's self-care at its best.
My experience with Urban Sports Club
Urban Sports Club has done several good things for me. I have years of experience as a member since 2015 in Berlin. Through the concept, I've challenged myself to try something new and different – from pole dancing to EMS and bouldering. The many workout options allow for much more fun, challenging or different workouts that your regular gym provides.
Urban Sports Club is also the reason that I've worked out a minimum of 10 times a month in 2019. It's way more fun when working out is fun, gives a new experience or takes place in great workout studios.
My ideal workout schedule looks like this (I don't always follow it!). Some weeks I'll work out more, some weeks less. There is room for changes and flexibility if I don't feel like working out.
Monday: Gym alone, run 4 kilometers, do a few exercises, stretch and practice my headstand
Wednesday: An hour of bodycombat or a dance class
Friday: 45 minutes HIIT
Sunday: 75 minutes yoga flow
I'm very excited to try even more of what Urban Sports Club offers in Copenhagen and to be part of the development.