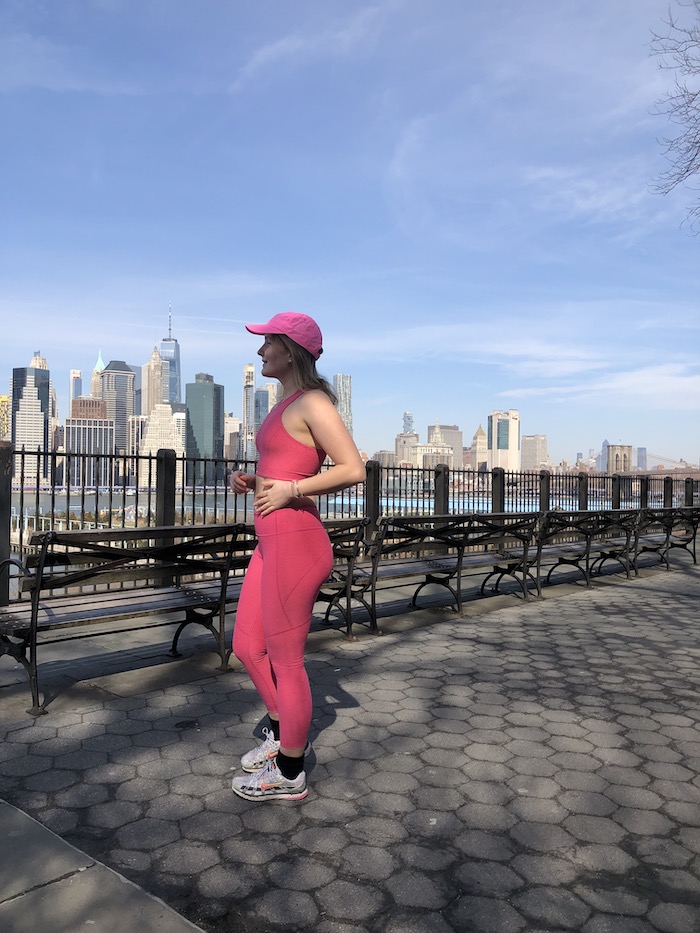 A one month experiment

Jeg har tænkt længe over, om jeg overhovedet skulle dele det her, og hvis ja, på hvilken måde? Jeg har nu resoneret mig frem til, hvordan jeg kan dele det på en måde, jeg selv synes er god.
Sagen er den, at jeg her den næste måned skal være i et sundhedsforløb, der forhåbentlig ender med muskelopbygning og fedttab. På den ene side ville jeg gerne dele det, fordi jeg på den måde lidt står til ansvar – det vil være en smule flovt ikke at opnå resultater, når jeg nu skal dele det med omverdenen.
Men det jeg gerne vil undgå er at promovere et usundt og forvrænget kropsbillede, opfordre til vægttab eller allerværst – at fremprovokere dårlige tanker, trigge forkerte tanker og spiseforstyrrelser. Jeg har haft flere tætte veninder, der har været alvorligt ramt af spiseforstyrelser, og det ville være forfærdeligt, hvis jeg ubevidst var med til at trigge.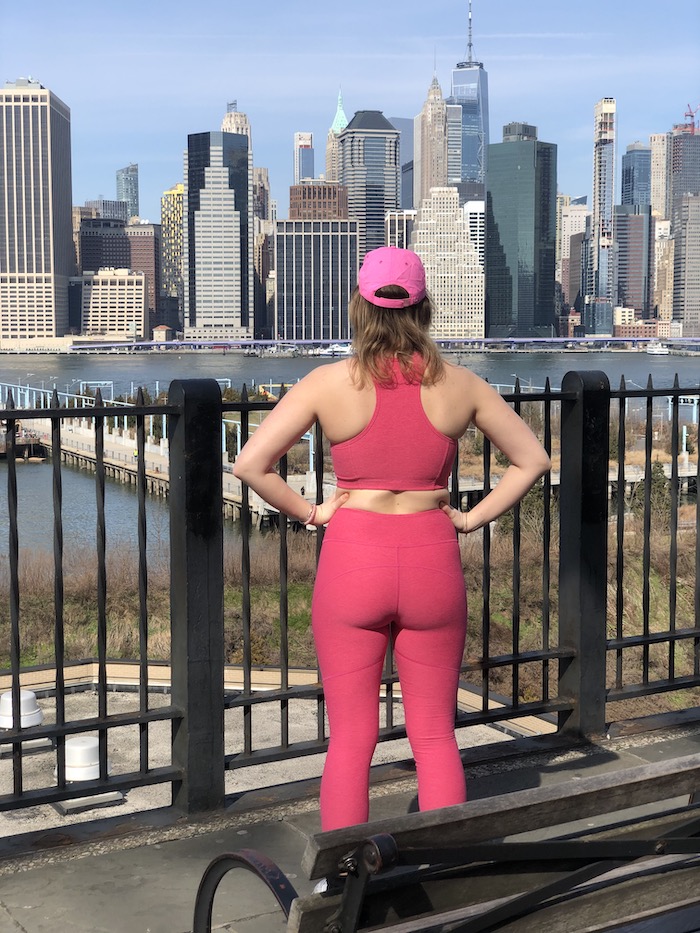 Mit sundhedsforløb
Jeg er normalvægtig, – det ved jeg godt. Jeg har et fint forhold til min krop. Men hvorfor vil jeg så gennemgå det her eksperiment?
♥ 1. Jeg har taget medicin mod min spændingshovedpine det sidste år. En af dens bivirkninger er, at man kan tage på. Det har jeg gjort. 5-7 kilo. Det er ikke jordens undergang. Det er nok kun mig selv, der egentlig kan mærke det. Jeg vil gerne af med et par af de ekstra kilo.
♥ 2. De sidste 14 måneder har jeg trænet forholdsvist meget – 3-5 gange om ugen. Jeg har nemlig fundet ud af, hvor stor betydning det har for mit velvære og min hovedpine. Træning er på mange måder et vidundermiddel. Jeg er i god form, men jeg kan ikke se de store bevis på, at jeg træner meget. Det er en smule irriterende, for jeg vil da gerne kunne se på mine arme, at jeg kan tage armbøjninger.
♥ 3. Jeg vil gerne udfordre mig selv. Jeg spiser som jeg har lyst, jeg træner som jeg har lyst. Hvad mon der egentlig vil ske, hvis jeg i en måned sætter mig i selen for at fokusere ekstra meget på, hvordan jeg træner, og hvad jeg putter i munden? Og endda får hjælp fra en professionel? Det er egentlig ret spændende!
Følg med i mit forløb
På den måde er jeg kommet frem til, at jeg vil dele mit forløb på bloggen, Instagram og YouTube. Jeg har ikke tænkt mig at dele min vægt og mine kropsmål – jeg har nemlig en idé om, at konkrete tal kan være triggere for nogle. Vægt er så individuelt, og derfor bør man ikke kun fokusere på, hvad tallet på vægten siger. Jeg vil i stedet gøre alt for, at mit forløb kan blive inspiration for andre.
Helene Hüttman skal være min støtte
For nogle uger siden så jeg DRs programserie, Dubais danske damer, hvor den personlige træner Helene Hüttmann er medv. Hun bor i Dubai og er blandt andet personlig træner for nogle af Dubais prinsesser. Man kan sige meget om Dubai, men ikke desto mindre synes jeg, at Helene var vildt sej – at flytte alene til udlandet og starte sin egen virksomhed og endda være succesfuld. På Helenes Instagram så jeg, at Helene har arbejdet med andre, der har fået vildt seje resultater af forløbet. Det ville jeg også! Desuden har Helene været med i en række bikini fitness konkurrencer, og det siger altså noget om, at hun er dedikeret og dygtig.
Jeg skrev frem og tilbage med Helene, der nu har skal være min digitale coach og holde mig på rette kurs. Den næste måned skal jeg træne minimum fire gange om ugen. Desuden skal jeg spise 1500 kalorier om dagen. Der er altså ikke tale om nogen sultekur.
En livsstil og ikke blot et projekt
Jeg ved selvfølgelig, at en måned ikke er nok til at jeg opnår resultater, så kan børste hænderne af og sige "done". At leve sundt og være i god form er noget, man skal lægge tid og energi i hver dag. Det er ikke en kur og et projekt, men en livsstil. Jeg glæder mig til at komme i gang, og jeg er spændt på, om jeg kan opnå resultater i løbet af denne process!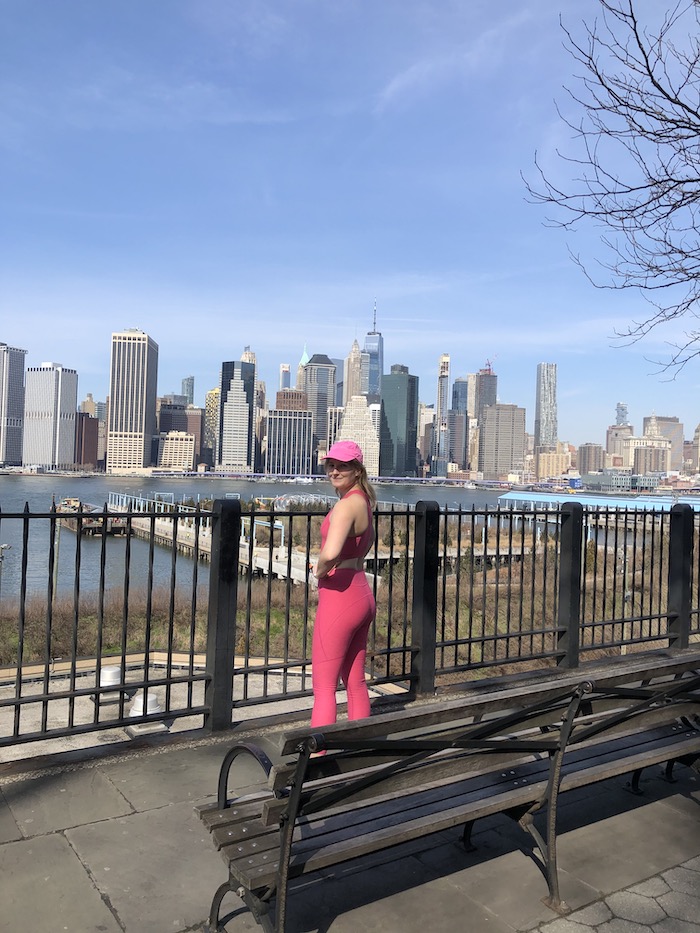 I'm doing a one-month body experient with the goal of losing fat and gaining muscles.  I've thought long and hard about if I wanted to share this, and if yes, how to share it the right way!
However, my issue is that I don't want to trigger anyone who's dealing with body issues or eating disorders. I've had several close friends dealing with eating disorders, so I am fully aware of the seriousness of the disorder. I do not in any way want to contribute to that!
I've come to the conclusion that I will share this one month experiment – however in my own way. I will not share my weight or my body measurements. I feel that numbers can be very triggering – and also, comparing measurements and weight is always a bad idea as we're all different.
Why this body experiment? 
I know that I'm perfectly healthy and that my weight and body are too. So why this project and experiment? There are several reasons behind me wanting to do this:
♥ 1. The past year, I've been taking medication for my tension headache. One of the side effects is weight gain, and unfortunately, it happened to me. I've gained 5-7 kilos (not entirely sure as I don't weigh myself that often). I don't think people really notice, but the point is that I do. It's not the end of the world, but I would feel better in my own skin if I get closer to how I looked before the medicine.
♥ 2. For the past 14 months, I've been working out quite a lot. 3-5 times a week. Mostly because I've truly figured out how crucial working out it is to my mental and physical health, and to keep my tension headache at bay, not least. I'm in good shape, I'm fairly strong, but I would love to see the physical results of working out more on my body than I do as of now.
♥ 3. I want to challenge myself. It's really interesting to see what results I can obtain by focusing on my food intake and workout schedule! I believe that challenging yourself is a good thing.
A digital personal trainer
My idea is also that I will get more results by making this experiment public. That way I don't only have to hold myself accountable. It would be kinda embarrassing if I share all of this but haven't been able to stick to it. Last but not least, I've gotten myself a digital personal trainer. Helene Hüttmann is Danish but lives in Dubai and trains the Dubai princesses. She takes care of my workout schedule, helps me with any questions and of course, holds me accountable.
For the next month, I have to work out at least four times. Two leg days, one back/chest day and one arm/shoulder day. I also have to eat 1500 calories a day, so there's no fasting or starvation involved. I'm excited to see what results this experiment will bring! And my wish is to learn from it and share all my tips and wisdom with you – to a healthier life!