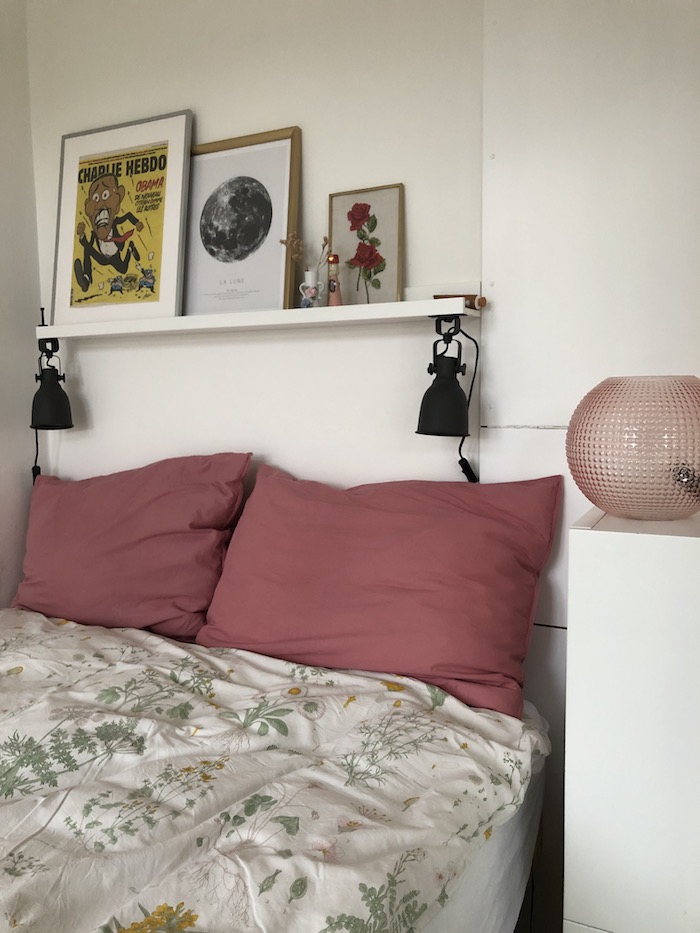 Best movies to watch while self-isolating

Hvordan står det til derude? Jeg svinger mellem at være ulykkelig over denne situation, der rammer alle på den ene eller anden måde og mellem den mere optimistiske tilgang, at nyde denne tvungne pause, få krydset en masse af to-do-listen og ikke mindst binge film og serier uden dårlig samvittighed. Og speaking of sidstnævnte, så får du her syv ideer til, hvad du skal se, hvis du er ved at løbe tør for gode idéer til skærmunderholdning. Disse syv film har jeg alle set for nylig, og de har sat sig ekstra godt fast i min erindring. Fælles for filmene er at de har vundet adskillige priser og er mesterværker på hver deres måde.
Tjek også min podcastguide – her deler jeg intet mindre end 75 gode podcasts, som du kan gå i krig med.
*Idet jeg skrev dette indlæg fandt jeg ud af, at disse tre film endnu ikke er udkommet i Danmark. Jeg har set dem i New York. En skam men så har du noget at se frem til, når de udkommer!  
Førstnævnte sydkoreanske filmproduktion løb med samtlige Oscar's, er den første ikke-engelsksprogede film til at vinde Motion Picture, og så er den ikke mindre end fantastisk og fuldstændig vanvittig. Filmen stiller tilmed spørgsmål ved flere relevante samfundsproblemstillinger, især uligheden mellem rig og fattig.
I The Farewell spiller skønne Awkwafina (Crazy Rich Asians) hovedrollen, Billi. Hendes bedstemor i Kina bliver syg, familien rejser fra USA for at være med hende i den sidste tid. I Kina er kotumen dog, at ældre ikke selv skal vide, at de er syge. Derfor holder hele familien det hemmeligt. Billi er splittet mellem amerikansk og kinesisk kultur. Filmen har vundet adskillige priser.
I Jojo Rabbit oplever man Anden verdenskrig gennem øjnene på den unge dreng, Jojo Rabbit. Filmen er fin, satirisk og charmerende – og så spiller skønne Scarlett Johansson Jojos mor.
I hovedrollen som Judy Garland, beviser Rene Zellweger for alvor, at hun er mere end Bridget Jones – hvilket hun også vandt en Oscar som bedste kvindelige hovedrolle for. Hun spiller rollen til perfektion, og filmen er en fin dokumentar over Judy Garlands sørgelige liv – en historie jeg ikke kendte førhen.
Denne film har et par år på bagen, men det gør den ikke mindre god. I en lille hillbilly-by i Missouri er Mildreds datter blevet myrdet, uden at man har fundet morderen. Det finder Mildred sig ikke i, og derfor lejer hun tre reklamesøjler og stiller den lille bys politiafdeling til ansvar. Det sætter fut i en masse handlinger i de medvirkendes liv.
Et portrætbillede og en fantastisk film der dokumenterer bandet Queen of forsangeren Freddy Mercurys liv. Jeg elsker filmen, sangene, musikken, de medvirkende – det er et mesterværk!
Baseret på en sand historie – denne film kan få tårene til at trille hos selv den største kyniker. En lille dreng falder i søvn i et tog i Indien og bliver væk fra sin familie. Det virker næsten umuligt, men i et kæmpe land som Indien er virkeligheden lidt anderledes. Hvis du kan lide Slumdog Millionaire, er denne film lige noget for dig.
Jeg håber, at film og kvalitetstid kan være en god afledningsmanøvre i denne tid. Vi har brug for det. God fornøjelse!

How are you holding up? I'm trying my hardest, but I find myself in between being incredibly sad about the reality we're in or trying to enjoy the "quality time" I am able to have, while self-isolating. The bright side is that I get a lot done, and I am able to indulge in binge-watching shows and movies without the guilt. That leads me to this blog post. Are you bored while self-isolating and need ideas for what to watch, I've picked out seven amazing movies I've watched lately. What they have in common is that they are all great (duh!) and have won tons of awards.
If you need more inspiration on what to do, here are 13 ideas. Also, make sure you check out this podcast guide with nothing less than 75 of my favorite podcasts.
Parasite
The first foreign movie to win an Oscar for best picture. This South Korean movie is smart, funny and important as it raises lots of relevant questions for modern society. It's a must-watch!
The Farewell
Fabulous Awkwafina (Crazy Rich Asians) plays the lead as American/Chinese Billi who travels from NYC to China because her grandmother is sick. However, after Chinese culture, the family is to not share with the grandmother that she is sick. Billi finds herself stuck between two sets of values and cultures.
Judy
Rene Zellweger shows that she's more than Bridget Jones, and she won an Oscar for it. In Judy, she portrays the life of Judy Garland, which is a very sad story.
Jojo Rabbit
The Second World War through the eyes of a young boy and his mom, played by Scarlett Johansson. The movie is smart, funny, charming and different.
Three Billboards Outside Ebbing Missouri
Not a new movie, but nonetheless amazing. I've watched it several times. In a small town in Missouri, Mildred's daughter has been murdered but no one has been charged with the crime. Mildred holds the local police office accountable which creates a turn of events for different people in the small town.
Bohemian Rhapsody
A beautiful portrait of QUEEN and the lead singer, Freddie Mercury, and his life. I love everything about this movie from the storytelling, the shots, the actors who have been handpicked and resemble the real QUEEN to the t.
Lion
If you liked Slumdog Millionaire, this is a movie for you. Based on a true story, a young Indian boy falls asleep on a train, wakes up and can't find his way home – he doesn't know the name of his city. The movie will make even the toughest cynic shed a tear or two.
Enjoy, enjoy, enjoy these amazing movies and please be kind to yourself and your surroundings in these tough times. Sending love and positive energy.