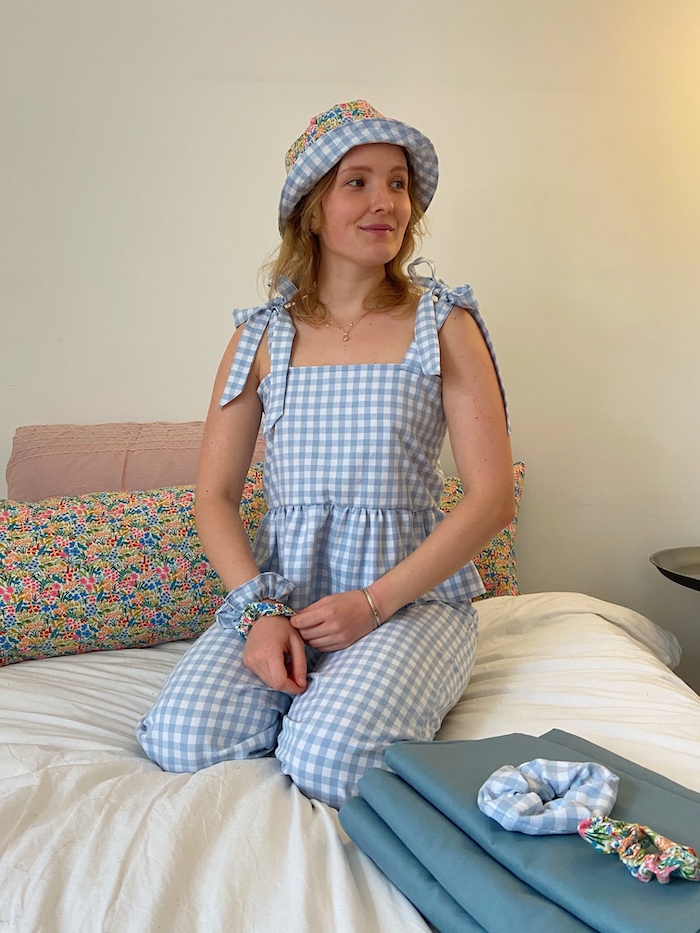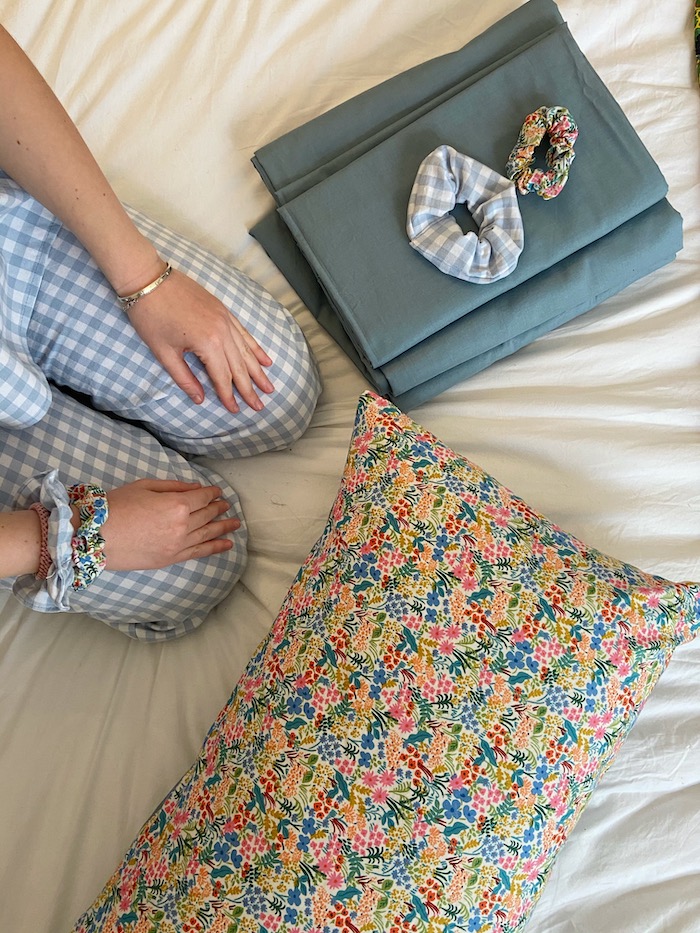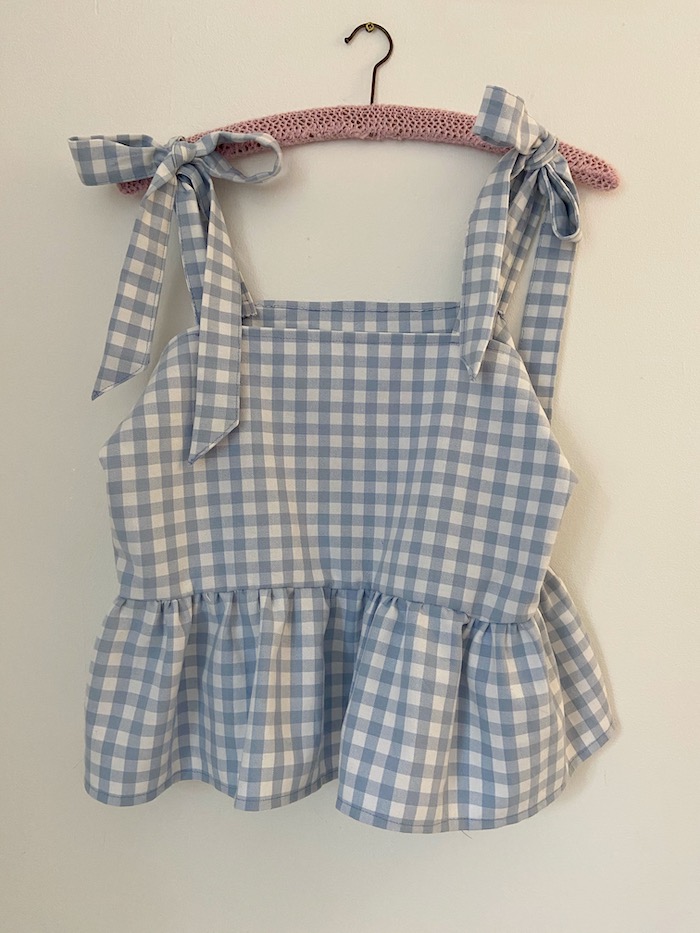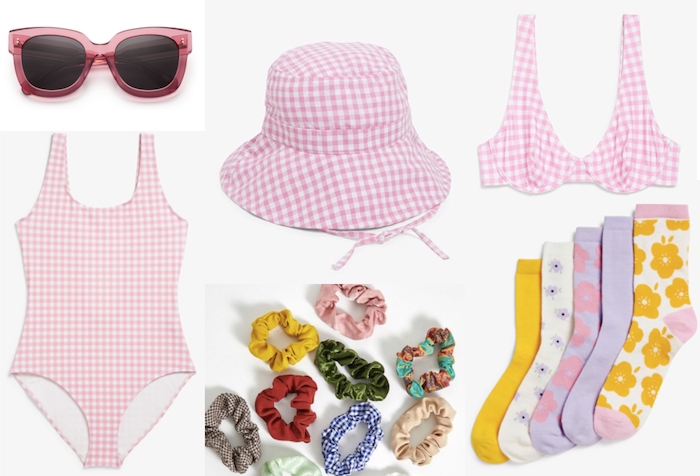 Bucket hat / Bikini top  / Bathing suit / Sunglasses / Scrunchies / Socks Ad links

Selvom jeg, ligesom de fleste, er godt trist og træt af corona-situationen, så er der også kommet noget nyt ud af disse tider. Fordi jeg ikke længere suser rundt fra aftale til aftale og forpligtelse til forpligtelse, har jeg en masse ekstra tid i min kalender. Tid der dog skal bruges hjemme. Jeg har bagt, strikket og så har jeg (sammen med min mor!) syet mit helt eget sommeroutfit. Jeg er så glad for resultatet.
Sættet er syet i "fri hånd". Vi tegnede mønster af til bukserne fra et andet par lignende bukser, jeg har, og toppen målte vi os til på min overkrop. Jeg glæder mig så meget til, at sommeren for alvor rammer, så jeg kan have mit nye outfit på.
Og så er jeg vild med tern! Jeg tror, at jeg til sommer skal købe en ny bikini eller badedragt. Jeg har ikke købt badetøj i 4+ år, så tiden er vist inde. Den lyserøde badedragt ovenstående kunne meget vel være et godt bud.
Jeg håber, du hygger dig og forsøger at få det bedste ud af situationen. God søndag!

My own summer outfit
It goes without saying that I am sad and mad at our current situation. I'm sure you all agree. But, I'm trying my best to stay positive and grateful. On the positive side, I have a lot of time on my hands! I'm used to running around from appointment to appointment and obligation to obligation. Now, I have to rethink my everyday life and spend a lot of time at home. That means I've done lots of new stuff; baking, knitting, cooking, and sewing!
Together with my mom, I made my own gingham summer outfit. I love the result and I can't wait to wear it in a couple of weeks when summer arrives.
For inspiration, I've found a few other cute gingham styles. I'm possibly getting a new swimsuit this summer, and the pink one might be a winner!
I hope you're well and are having a great Sunday!