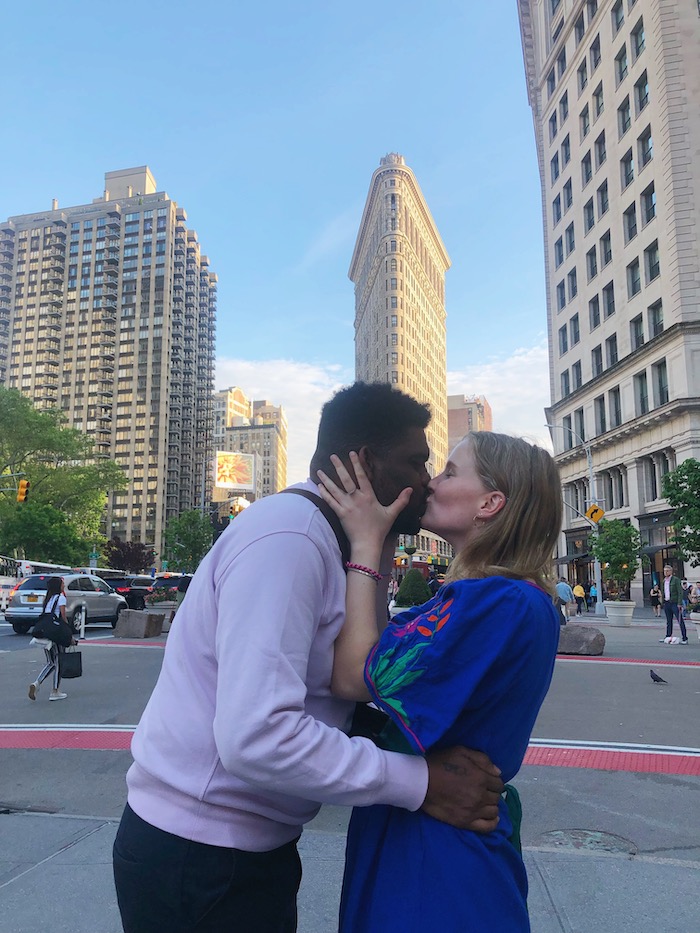 Da corona-kaosset ramte, var jeg i New York med min kæreste. Inden jeg så mig om, lukkede både USA og Danmark deres grænser. Og jeg var tvunget til at tage en svær beslutning. Skulle jeg  blive i New York, hvor jeg forudså, at situationen ville udvikle sig rigtig grumt og rigtig hurtigt, eller skulle jeg tage til Danmark?
Teamet hos CBS Wire spurgte, om jeg havde lyst til at dele mine tanker og oplevelser i en artikel hos dem. Det har jeg gjort på meget ærlig manér. Jeg deler min oplevelse med at tage en meget svær og trist beslutning, og hvordan hele oplevelsen har påvirket mig. Du kan læse hele indlægget her.

"Next thing we knew, Trump closed the US borders to all Europeans. And Denmark closed its borders to everyone not native to Denmark. That forced me to make a quick decision. Stay in the US, not knowing how the corona situation would unfold. Or cut my time in NYC short and return to Denmark."
While I was torn and probably forced to leave NYC sooner than planned because of the corona chaos, the team at CBS Wire asked me if I wanted to share my experience. What did it feel like to be separated from your partner, when a pandemic hits and you live in two different continents that decide to close their borders?
I've shared my experience in this blog post.