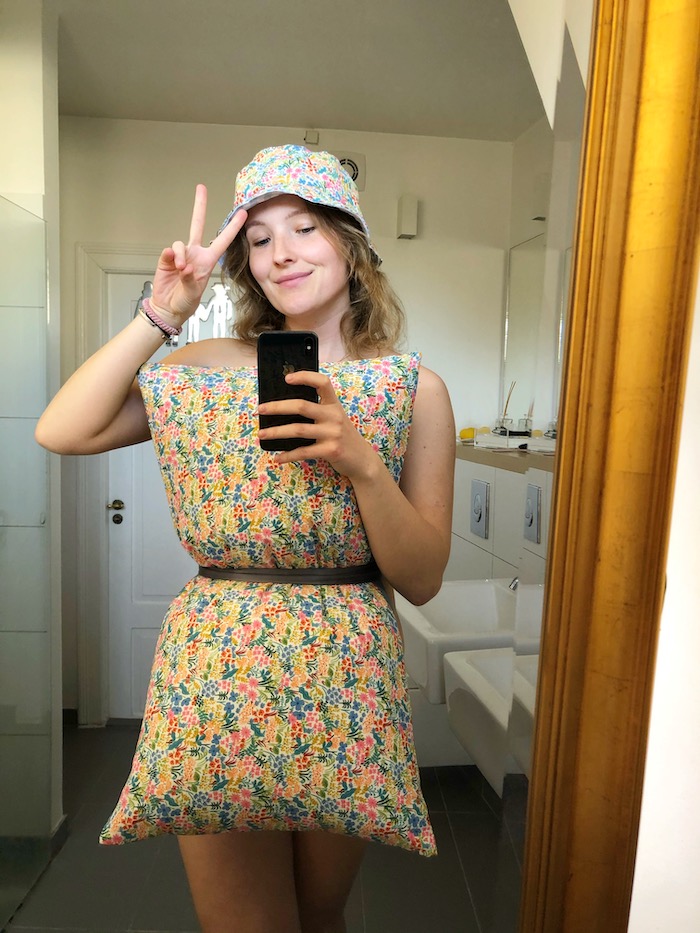 Der er nu gået knap fire uger, hvor jeg har været i hjemmeisolation og kun har stukket hovedet ud i den virkelige verden for at gå tur eller gå et smut i Netto. Det er under triste omstændigheder, det behøver jeg nok ikke at udpensle (verden bløder, familier er splittede, jeg savner min kæreste, og jeg kan ikke udgive min bog som planlagt).
Men ikke desto mindre har hjemmeisolation lært mig en håndfuld ting. Det er ikke for at sige, at der ikke er noget, der er så slemt, at det ikke er godt for noget. Det er mere en optimistisk tilgang til de situationer, livet nu engang byder på. Jeg kan ikke ændre situation, men jeg kan gøre mit = blive hjemme. Jeg er en af de heldige og privilgerede med en hverdag, der godt kan hænge sammen, mens jeg bliver hjemme.
Indtil videre har jeg lært…
♥ Jeg kan bage…
Jeg har bagt som en sindssyg, og det er jeg vist ikke alene om. Fra surdejsbrød til banankage, regnbuemuffins og hindbærsnitter. Her er nogle af de gode opskrifter, jeg har brugt.
♥ The art of slow living!
Slow living handler om at nyde de små ting. Være i nuet. Have tid til at sætte sig ned og trække vejret uden at tænke over, hvad der ellers er på programmet. Det er smukt, for jeg føler endelig, at jeg "har tid" til at være, hvor jeg er.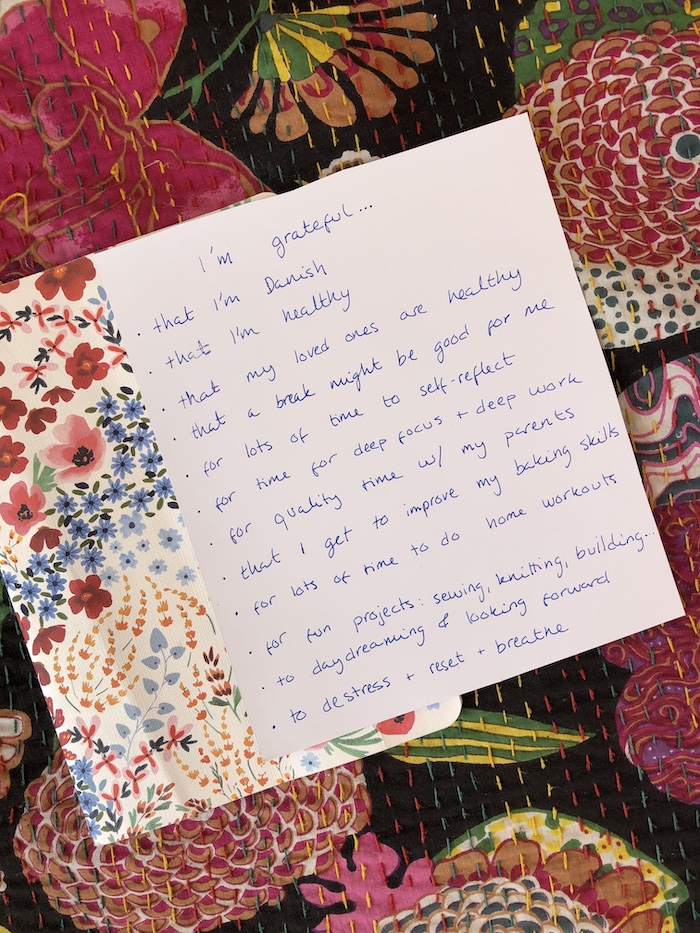 ♥ Færre planer = mindre stress = mindre hovedpine
Jeg lider af kronisk spændingshovedpine. Da jeg opdagede, at der var gået 14 dage, uden jeg havde haft nogen form for hovedpine, var jeg i chok. Det har jeg ikke oplevet, siden jeg begyndte at lide af hovedpine for mange år siden. Jeg tror, at dette kan tilskrives, at min hverdag er markant anderledes end normalt. Den er fri for pakkede kalendre fyldt med aftaler, renden rundt og stress. Det vil jeg tage med mig!
♥ Hvem savner jeg egentlig?
Når man pludselig ikke har frie tøjler til at se dem, man har lyst til, har jeg i stedet kunnet mærke efter, hvem det egentlig er, jeg savner at se og være sammen med. Det er ikke fordi, jeg har et behov for konsekvent at skære folk ud af mit liv, men det er da værd at tænke over, hvem der egentlig er vigtige i ens liv, og hvem man gerne vil bruge tid på.
♥ Hjemmetræning kan virkelig noget
Jeg har aldrig før gjort det i hjemmetræning. Men nu er Youtube mit fitnesscenter. Der findes så mange fantastiske træningsvideoer på det sociale medie, kun fantasien sætter grænser. Og hvor er det skønt, at jeg kan lege fitnesscenter i min stue, og at jeg fremover ikke behøver et center for at kunne holde træningen ved lige. Jeg forudser, at jeg i fremtiden leger fitnesscenter, hvor end jeg er!
♥ Det smukke og gode ved sociale medier
Ih, hvor kan sociale medier være roden til meget ondt. Misundelse, dårligt selvværd og en nagende "er-jeg-god-nok"-følelse. Men lige netop i denne tid viser sociale medier sig fra sin bedste side. Digitalt sammenhold, at vi kan holde kontakt med dem, vi holder af, og ikke mindst content, der kan få os til at trække på smilebåndet i hårde tider.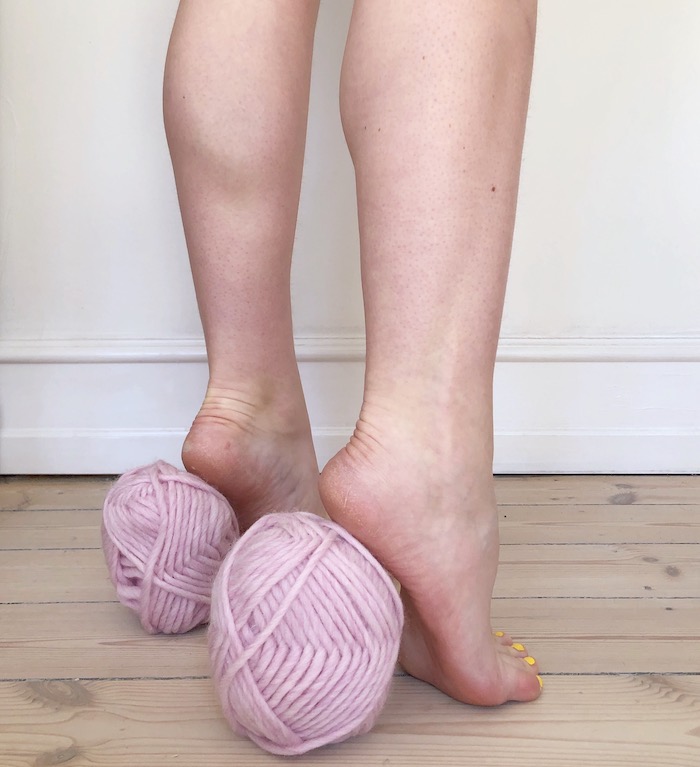 ♥ Jeg har tid til at dyrke mine hobbyer
Slow living i hjemmeisolation gør, at der er ekstra plads i min kalender. Den plads har jeg passende fyldt ud med hjemmetræning og bagning, men jeg har også fundet plads til at sy, strikke og bygge. Det er så skønt at udfolde sig kreativt – det er også kilden til lykke i hverdagen.
♥ Mit naturlige skema som inkarneret b-menneske
Jeg har ingen skole, der starter klokken 8 om morgenen. Ingen møder. Intet sted jeg skal være. Intet jeg skal nå. Det gør, at jeg for alvor kan leve som det inkarnerede b-menneske, jeg (desværre) er. For åh altså, hvor ville livet være nemmere hvis jeg var a-menneske. I stedet træner jeg kl. 21, for det er her, min energi topper. Så skriver jeg blogindlæg kl. 22-00. Går i bad efter midnat. Læser i min bog en times tid. Går i seng når jeg naturligt er træt på den anden side af midnat og sover til kl. 9.30. Det skema holder ikke  i min normale hverdag.
♥ Jeg har meget mere energi
Som et resultat af at jeg kan indrette min hverdag, som det passer mig, og at jeg har færre ting i kalenderen, har jeg også mere energi og overskud. Det er ikke hårdt at vaske tøj, gøre rent og træne, for jeg kommer ikke hjem fra en lang arbejdsdag og skal bruge min sparsomme tid i hjemmet på pligter. I stedet er der nu plads og energi til dem uden, at det bliver en sur tjans.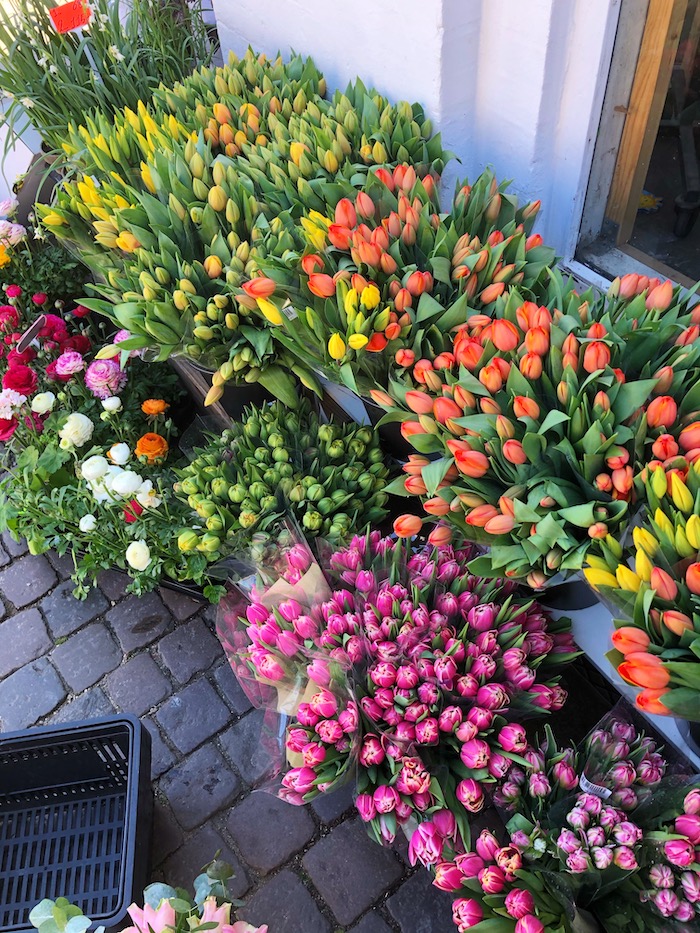 ♥ At mærke efter
Hvad gider jeg at bruge min tid og energi på? Hvad betyder noget for mig? Og hvad gør mig glad? Hvad kan jeg lære af denne situation? Det er allesammen tanker, jeg nu har tid til at gå ind i. Det tror jeg er ret sundt og vigtigt.
Og for at vende tilbage, så er det ikke fordi, jeg er taknemmelig for corona-situationen. Men jeg vil håbe på, at jeg kan tage nogle af de ting med mig, som hjemmeisolationen har lært mig, når vi når til den anden side. At forsøge at indrette min hverdag med færre planer, mindre stress og renden-rundt, mere ro og slow living og tid til at bare at være.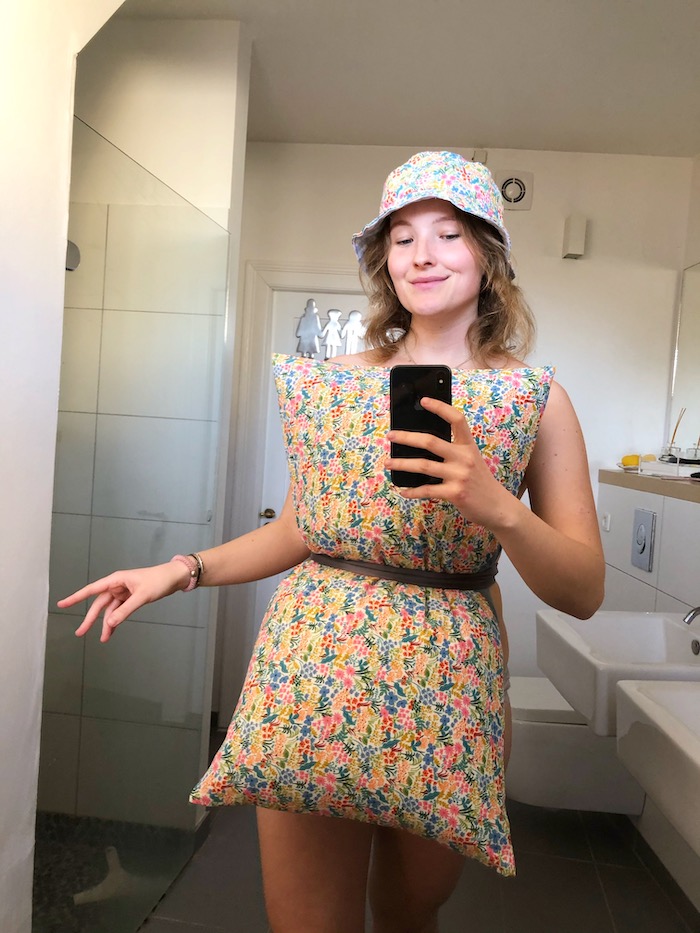 Four weeks of self-isolation
It's been roughly four weeks of self-isolation. I've been at home with my parents, only sticking my head outside to go for walks or get groceries. Needless to say, these are under sad, sad circumstances. The world is bleeding, people are suffering, I miss my boyfriend, I can't publish my books, etc.)
Nevertheless, self-isolation has taught me a thing or two. I try to keep a positive approach towards what life bids me that I can't control. I can't change the situation, but I can do my best by staying home and making the best of it. I'm one of those lucky and privileged ones that can stay home.
So far, self-isolation has taught me…
♥ To bake!
Like the rest of social media, I've already baked sourdough bread, banana bread, peanut butter cookies, Danish cakes, etc. Baking is fun, yummy and rewarding!
♥ The art of slow living!
Slow living is about enjoying the little things. Be in the moment. Set time aside to just be without constantly striving for more or focusing on what's next. Something I'm not necessarily good at but need. Finally, I feel like I "have the time" to just be and breathe.
♥ Less plans = less stress = less headaches
I suffer from chronic tension headaches. When I realized that I'd gone two weeks without any headache attacks, my mind was blown. That hasn't happened since I began getting headaches. I'm pretty sure it's a result of my everyday lifestyle being almost free from stress and running around from one appointment, obligation, and commitment to the other.
♥ Who do I actually miss?
As a result of not being able to see my usual people, I actually realize who I miss seeing and hanging out with. While I'm not looking to cut out people from my life, it's an important realization knowing who really matters to you!
♥ You don't need a gym to work out
I was always of the belief that working out took a gym or a workout studio. Nope, my floor and YouTube now make my gym. It's amazing how much amazing workout content is out there – Youtube is basically one big gym full of amazing instructors and fun classes. I foresee that I'll never have an excuse to not work out in the future when it's so easy and accessible.
♥ The positive to social media
Social media isn't always great – on bad days, it's the root of the nagging "am I good enough"-feeling. But during these self-isolation times, social media is what keeps me connected with my people and what puts a smile to my face with all that great, fun, happy content that's out there.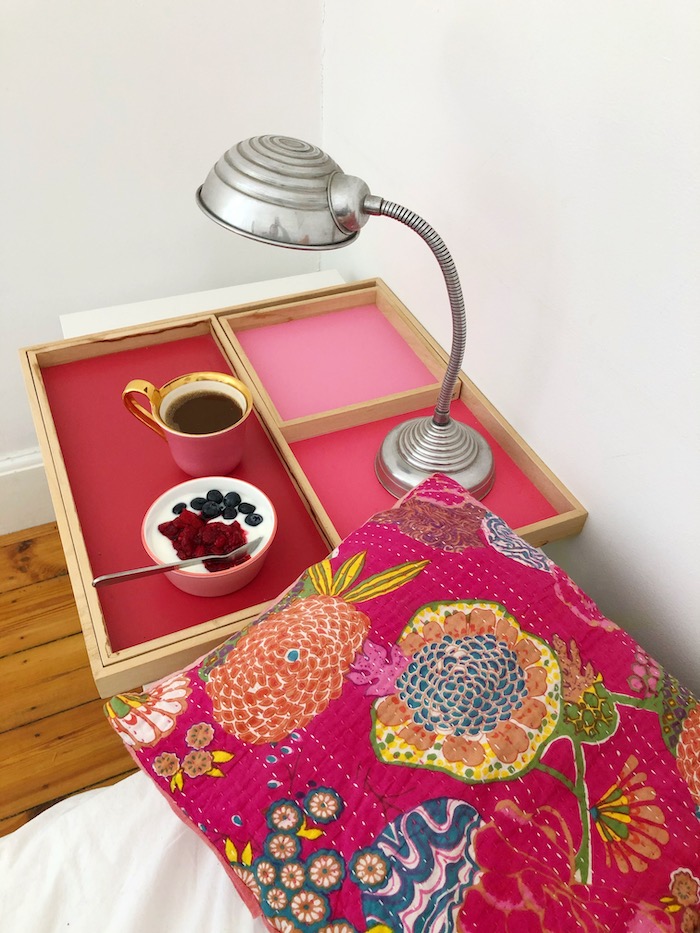 ♥ Time for my hobbies
Slow living in self-isolation has my schedule cleared. Instead, I fill out the schedule with fun stuff like working out, baking, and I've also made time for knitting, sewing, and building. It's a pure source of happiness getting to unfold your creative side and making time for your hobbies. I want to remember this once real life starts again!
♥ My natural schedule as a night owl
As I have nowhere to be or no one to meet, I don't need to adhere to regular schedules consisting of being at school at 8 am in the morning. That was always something I hated as a true night owl. While I always wished I was more of a morning person, I'm just not. Now, I work out at 9 pm, when my energy levels spike. I get creative, writing blog posts from 10 pm-midnight. Then I shower, go to bed and read for an hour, before I pass out at 1.30-2 am. I wake up at 9.30, feeling groggy but not like I've been hit by a bus. It confirms that I'm a night owl and not a morning person, and self-isolation finally lets me live out my natural schedule.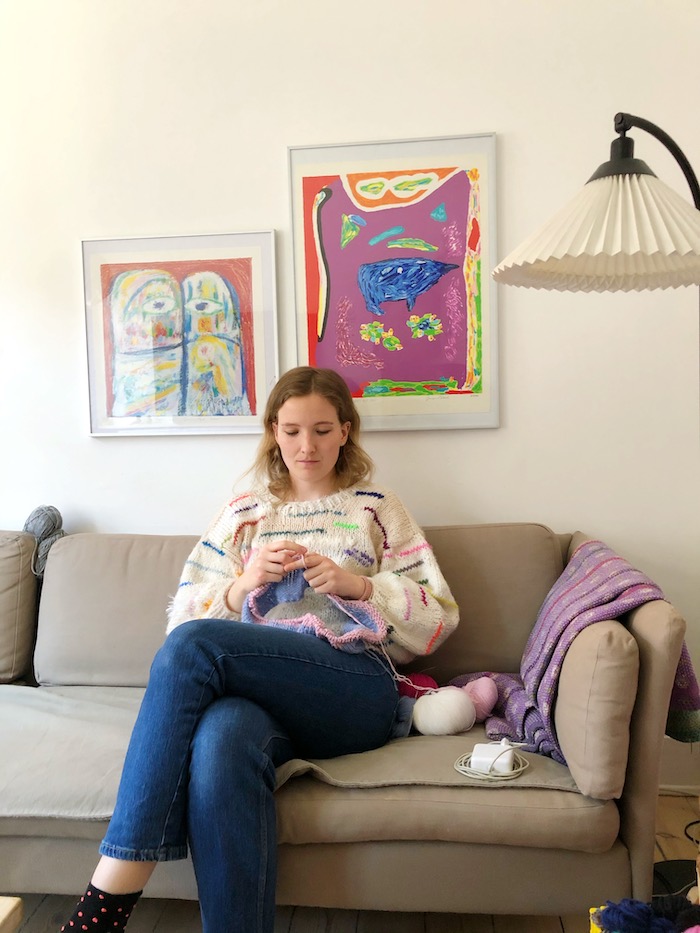 ♥ I have more energy!
As I am able to adhere to my own, natural schedule, and I'm not running around like a maniac trying to do it all, I don't find myself at home in the evening, paralyzed of tiredness, left with no energy for daily chores such as cleaning up or doing laundry. It's a great feeling doing daily chores without the 'blah' feeling.
♥ To truly assess my feelings
Where, and on whom do I want to spend my time and energy? What truly matters to me? What makes me happy? And what can I learn from this situation? Self-isolation and pausing everything has given me the chance to hold and take a good look at the man in the mirror. I think that's a good, crucial lesson!
So no, I am not exactly grateful for the sad situation, the world is in. But to make the most of self-isolation, I think it's great to take the time to learn. I truly hope that I can bring some of the lessons with me to the future, once things are back to normal. I'd like to make more time for slow living and less stress and constant running around in my future.