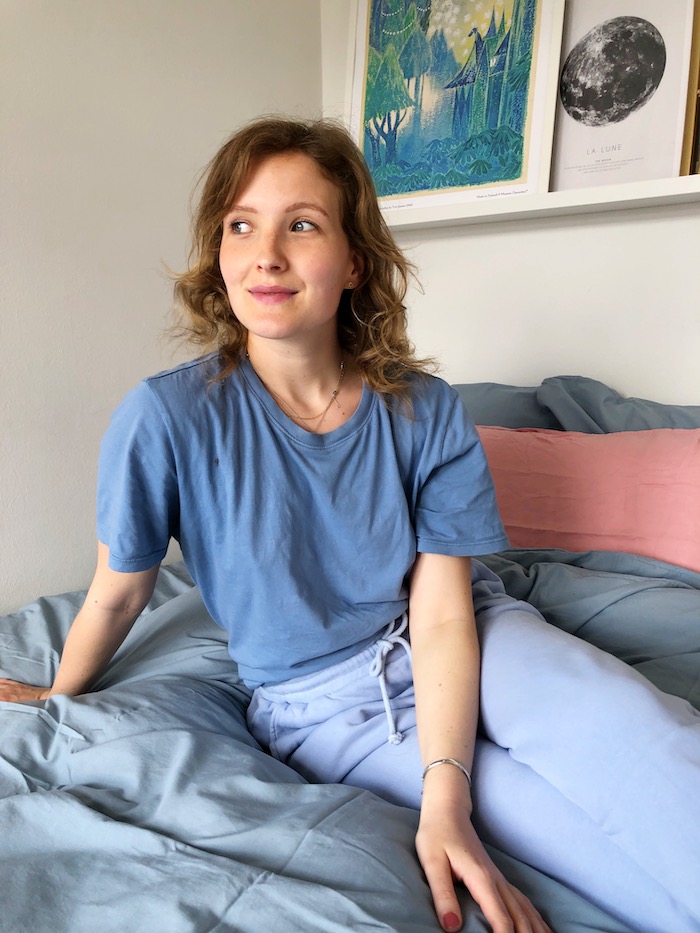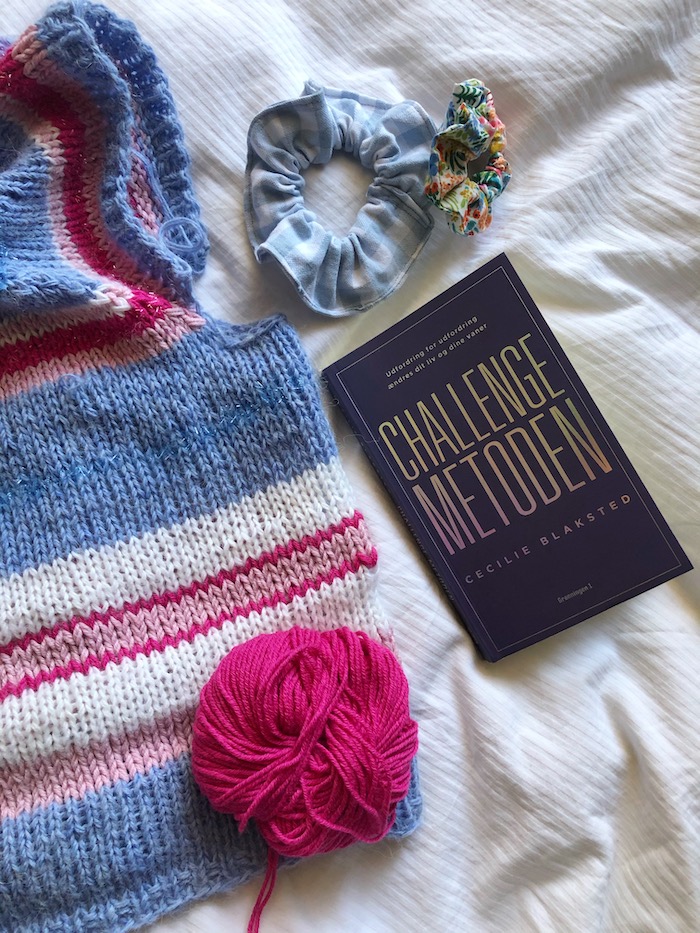 Det er maj, og jeg kan ikke helt forstå, at en fjerdedel af det herrens år, 2020, er bag os. Sikke et år! Af gode grunde har jeg så godt som ingen ting i kalenderen i maj. Alt der hedder begivenheder, events og planer er ligesom lidt forsvundet. Det bliver spændende, hvornår man mon kan begynde at sætte ting i kalenderen igen.
For to dage siden var det den dag, jeg skulle have holdt bogreception på min guidebog til New York. Bog udskudt, fest aflyst. Jeg prøver på ikke at tage det så tungt og ser frem til, at jeg kan udgive den på et senere tidspunkt. Jeg beder også til, at alle de steder, jeg har med i guidebogen vil overleve coronakrisen. Det ser ikke for godt ud i New York lige nu…
Nå, jeg prøver stadig at få det bedste ud af den virkelighed, vi befinder os i lige nu. Den står på hjemmetid, hyggeprojekter og praktiske gøremål.
I maj vil jeg…
♥ Videre med projekt altan. Ja, jeg ved godt, at det har været på listen i mange måneder. Status er, at jeg nu har udvidet med en skøn daybed, puder og en hør-dyne. Nu mangler jeg at finde mine grønne fingre  frem. Jeg har overtaget nogle altankasser fra mine forældre, og drømmen er at plante alverdens lækre og smukke planter i dem. Det har jeg aldrig prøvet før!
♥ Til en eksamen… For første gang i et år vender jeg kort tilbage på skolebænken. Jeg har en skriftlig eksamen i maj og en mundtlig eksamen i juni. Om jeg glæder mig? …..nein.
♥ Til drive-in bio i Nordhavn! Det skal jeg faktisk om nogle timer. Cinemateket og Meyers er gået sammen om at bringe filmoplevelsen til bilerne i ægte corona-tid-stil. Vi fylder mine forældres lille Up med dyner, læner os tilbage og ser Thelma and Louise, mens vi får bragt tre-retters menu til bilen. Det bliver skægt.
♥ Fortsætte med mit projekt sundhed – tab fedt og øg muskelmassen. Jeg er mega stolt og glad for, at jeg har tabt hele fem kilo, men jeg er ikke færdig (det bliver man aldrig, at være sund og i god form er et aktivt tilvalg for livet).
♥ Udgive endnu et spændende podcast-afsnit. Det skal handle om New York. Jeg er så glad for, at I tog så pænt imod det sidste afsnit af mere alvorlig kaliber, afsnittet om at være ung og ramt af kræft.
♥ Blive endnu bedre i et køkken – jeg skal lave mere mad og bage. Jeg er næsten et helt nyt menneske! 😉
♥ Strikke min t-shirt-sweater færdig, så jeg kan udgive en opskrift til jer. Jeg havde næsten strikket den færdig, da jeg så indså, at resultatet ikke var, som jeg drømte om. Jeg trævlede den altså op og måtte starte forfra.
Hvad jeg skal se og læse…
♥ Normale mennesker på DR. Jeg har læst bogen af Sally Rooney og glæder mig til at se serien.
♥ Fjerde bog i Napoli-serien af Elena Ferrante. Jeg slugte anden sæson af 'Min geniale veninde' på HBO, så bog nr. 3 i serien, og skal nu i gang med den fjerde og sidste af bøgerne. Jeg glæder mig til, at 3. sæson udkommer på HBO!
Jeg er taknemmelig for…
♥ At jeg selv og mine nærmeste er raske. Det er noget, jeg værdsætter ekstra i disse tider. Og ikke mindst at jeg er født og bor i Danmark. Det er også meget priviligeret i disse tider.
♥ Jeg er også taknemmelig for nogle af de værdifulde ting, de sidste par uger hjemme i mit eget selskab uden en fyldt kalender, har lært mig.
Hvad skal du lave i maj? ♥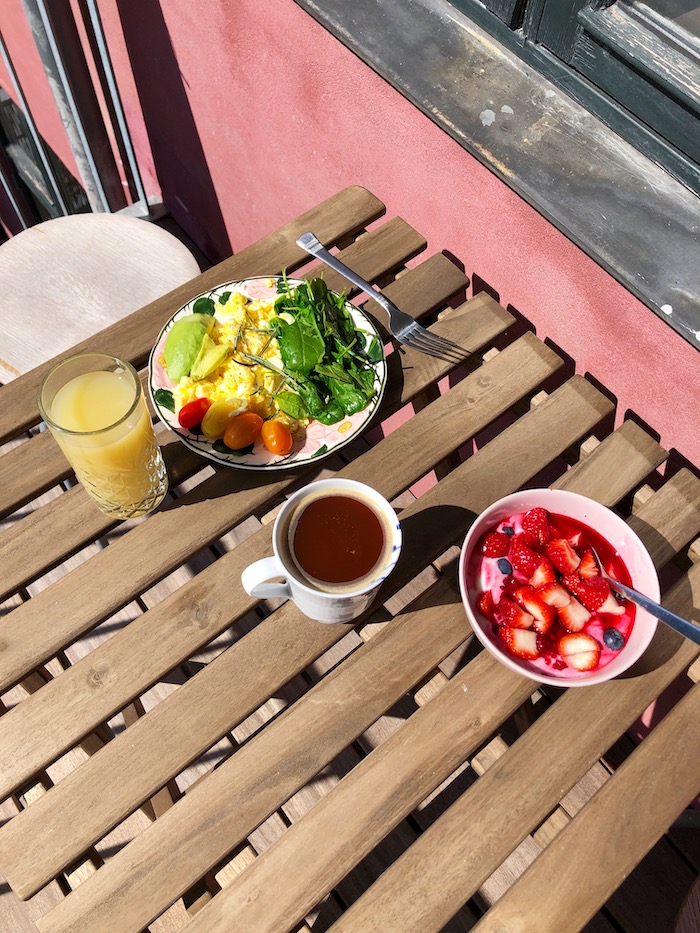 The beautiful month of May is here, and I can't quite fathom that a quarter of 2020 has already passed. What a year! Due to the current reality, we find ourselves in, I don't have a lot of plans and things to do in May. Everything has been canceled one way or to others. I try to enjoy the time but also find myself in an uneasy position when I get to think too much about the uncertain future. When will things turn back to normal? What is the solution? When can we travel again?
Two days ago, I was supposed to have my book launch party for my New York guide. I was so excited. That's been canceled and so has the publishing of my book. I've put the printing on standby, especially as I don't even know if all the included spots in the book will survive this crisis. So sad…
Regardless, I still try to make the best of the situation by taking things slow, learning new skills, and enjoying the whole live-in-the-moment vibe. In a lot of ways, I think it's good for me! Here are my May plans.
What I want to do in May…
♥ Continue my project balcony. I've found a gorgeous rattan day bed that's moved in, a few pillows, and a linen blanket. Now I need to bring out my green thumb and start planting things. I've never tried that before but I wish to have a gorgeous, green balcony, preferably with herbs and plants I can eat.
♥ Back to school! After being off for a year since handing in my bachelor thesis last year in May, I have a written and oral exam to pass. Am I excited? Nope…
♥ Drive-in movie theater. As all cinemas are closed, a Danish company has set out to rethink what is possible right now. Drive-in movie where everyone stays in the car! As a plus, they've teamed up with a famous restaurateur who will bring out a three-course dinner to the cars during the movie. It's tonight and we're watching Thelma and Louise. I'm so excited about this alternative experience, I'm sure it will be one for the books!
♥ Continue with my lose-fat-gain-muscle health project. I'm so proud and happy to have lost five kilos, but that does' mean I'm done. Choosing to stay healthy and fit is an active choice, and I will continue this journey in May for even better results!
♥ Continue to cook and bake and improve my kitchen skills. It's so much fun. Last week I made okonomiyaki and they turned out so delicious.
♥ Start over with my summer shirt knitting project. I had almost finished it, once I realized I didn't like the result. I pulled it all apart to start over… Life sometimes!
What I am watching and reading… 
♥ Normal people after the book by Sally Rooney. I loved the book, can't wait to see the show.
♥ Fourth and last book of the Napoli series by Elena Ferrante. I absolutely loved season one and two, which led me to read book number three in the series, and now I'm on to the last one. Can't wait for season three to air.
I am grateful that…
♥ That I and my loved ones are healthy. That's something important to remember during these times. I'm also grateful to have been born and live in Denmark. This crisis highlights how some countries (the US….) has a f*cked up system in many ways, and it's so sad.
♥ For some of all the valuable lessons this crisis has taught me.
What are your plans for May?