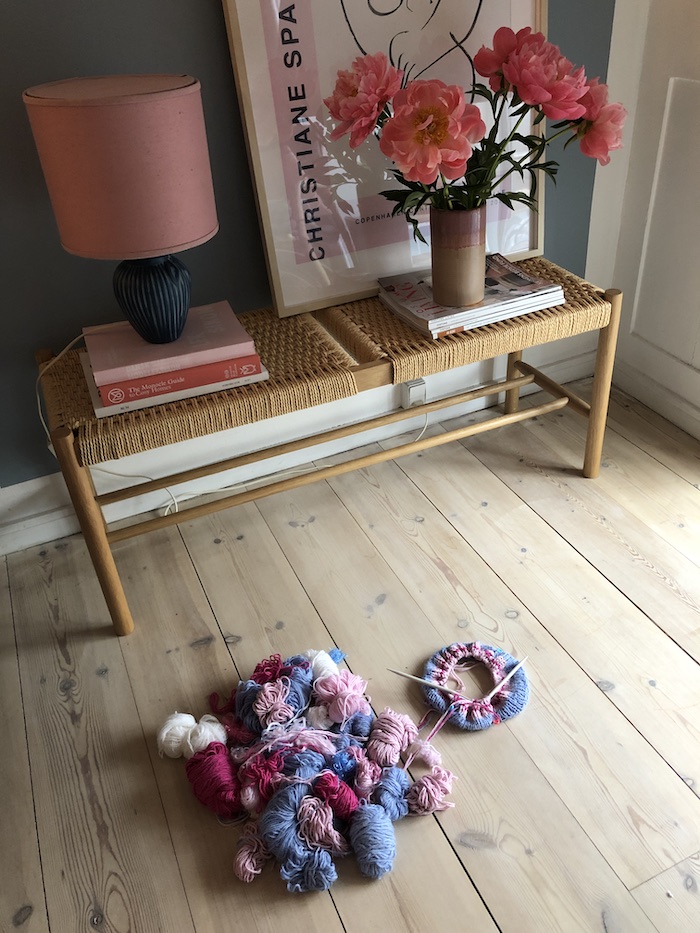 En genial idé!
I disse tider oplever du måske at have mere plads i kalenderen end normalt. Sådan har jeg det i hvert fald. Selvom det er under triste corona-omstændigheder, forsøger jeg at vende situationen til noget positivt. Jeg har udnyttet alt den ekstra tid til at sætte gang i en masse projekter. Et af dem involverer endda min kæreste. Vi har nemlig sat gang i noget ret fedt, som jeg tænkte var oplagt at dele her. Og du behøver ikke en kæreste for at bruge tippet! Du kan også bruge et familiemedlem, en ven eller endda blot dig selv.
Det går simpelthen ud på, at du skal sætte dig ned med et stykke papir. Så skal du skrive alle de ting ned, du tit har tænkt på, at du gerne ville lave, men som du bare ikke har fundet tid eller energi til.
Bage kage? Farve din egen t-shirt? Vaske gulv…?
Jeg har for eksempel skrevet ned: Bag gulerødskage. Lær 10 nye ord på spansk. 30 minutters træning. Lav en tie dye -shirt. Vask gulv. Lær en TikTok-dans. Kun fantasien sætter grænser, og opgaverne kan være sjove, vigtige eller kedelige (såsom at vaske gulv…). Det er helt op til dig. Når du har skrevet dine opgaver ned, så klipper du dem ud, folder papirlapperne og lægger dem i en skål. Herefter skal du (når du har tid og lyst) finde skålen frem og vælge en papirlap. Det der står på lappen, skal udføres.
Jeg har selv fundet ud af, at det fungerer genialt, for når lappen "bestemmer", at det er den opgave, der skal fuldføres, så får jeg det også gjort. Jeg tænker også, at idéen vil være god til fremtiden, når vi er uden om coronakrisen. Hvis jeg har en dag uden planer, eller min kæreste og jeg trænger til et nyt pust, så hiver vi blot skålen frem! Vi planlægger også at tilføje flere papirlapper med idéer til skålen, når vi kommer på dem. Kender I ikke det, at man spiser middag og pludselig udbryder "gud, det kunne være sjovt en dag at gøre x og x?". Find papiret frem og skriv idéen ned og læg den i skålen.
Jeg håber, at dette fine 'hack' kan inspirere dig. God fornøjelse!

A little hack for your relationship, your friends or yourself
In these corona times, I've had lots of extra time in my calendar. Although it's a sad reality we find ourselves in, I've chosen to focus on the silver lining. I'm lucky and privileged to be able to do so. I've found that these past few weeks in self-isolation has taught me a list of important life lessons. I've #stayedhome and done all the things I always thought I didn't have time for. From knitting to sewing, embroidering, fermenting, baking, cooking, cleaning, writing, and working out.
And to bring that energy to my relationship, my boyfriend and I have come up with a new initiative. We've sat together and written down all the things we've always been talking about doing but never gotten around to do. Make our own oat milk, tie-dye t-shirts, learn 10 words in a new language, do a YouTube-workout and the list goes on). After writing them down, we cut them out, folded them, and put them in a bowl.
Now, once a day, we pick up one of the papers to see what activity we're doing that day. It's fun, it forces us to actually do the things we talk about wanting to do, and it brings creativity and fun into our relationship. You can take this idea and do it with anyone – your family, your friends, or even just yourself.
I hope this tiny relationship and activity hack has inspired you to make the best of your time and schedule.
Have fun with this hack and enjoy!