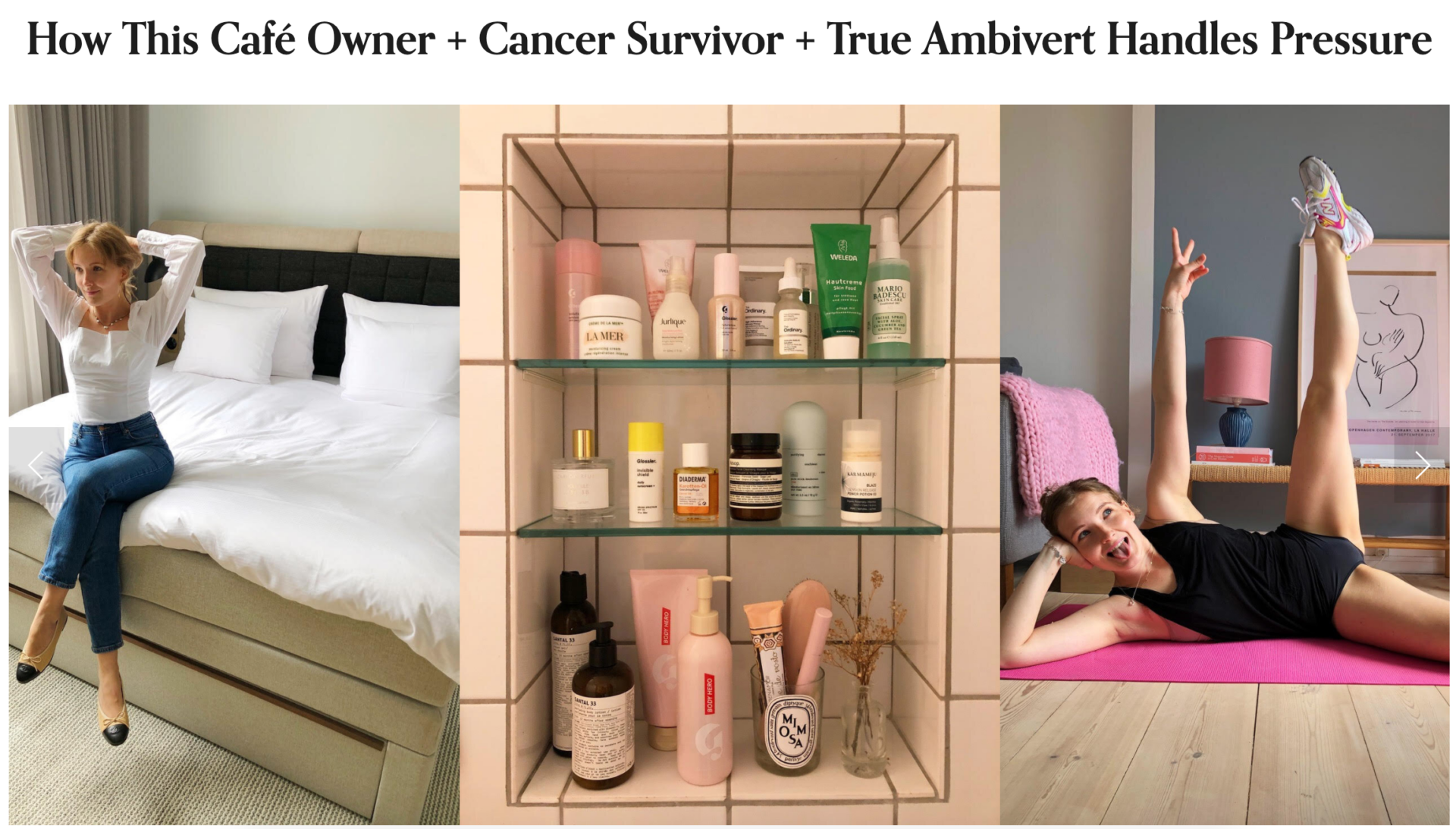 I am featured on The Glow Feature in an interview I'm really happy about. The interview mixes my beauty and skincare routine with self-care and personal questions. I touch upon beating myself up for not being perfect, being able to wake up at 6 am and having too high expectations of myself. I share advice for happiness, what works for me personally, and how I juggle being an ambivert (a cross between an introvert and an ambivert).
The Glow Feature set up the interview really nicely. I hope you'll give it a read and that a few pieces of my advice and tips are helpful 💚

Jeg er med i et interview hos The Glow Feature, et fint onlinemagasin om seje kvinder og self-care. I interviewet deler jeg både mine skønhedsrutiner, mine bedste tips til self-care, og så kommer jeg også lidt dybere ind. Jeg taler nemlig om, hvordan jeg har alt for høje forventinger til mig selv og vil være det hele på samme tid. Jeg slår mig selv i hovedet over, at jeg ikke formår at stå op kl. 6 om morgenen, som man jo skal, hvis man vil være en succesful, badass CEO-type.
Og så er der det med at være en ambivert – en krydsning mellem en introvert og en ekstrovert. Når jeg ikke har noget i kalenderen, keder jeg mig, og når jeg har for meget i kalenderen stresser jeg. Hvordan tackler man så lige den?
Jeg synes, interviewet er blevet rigtig fint, og jeg håber, at du er enig 💚