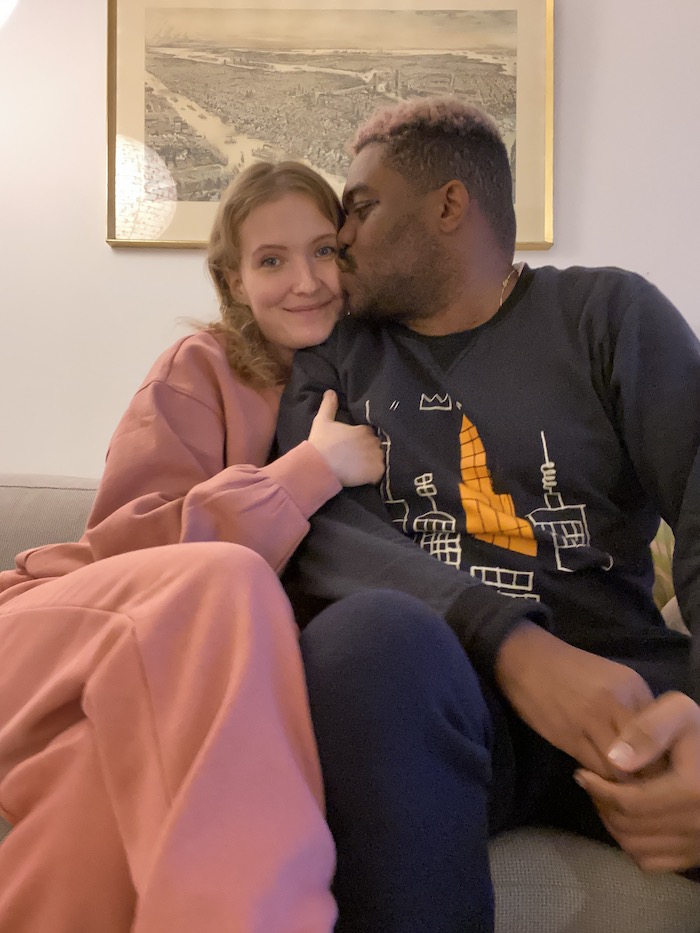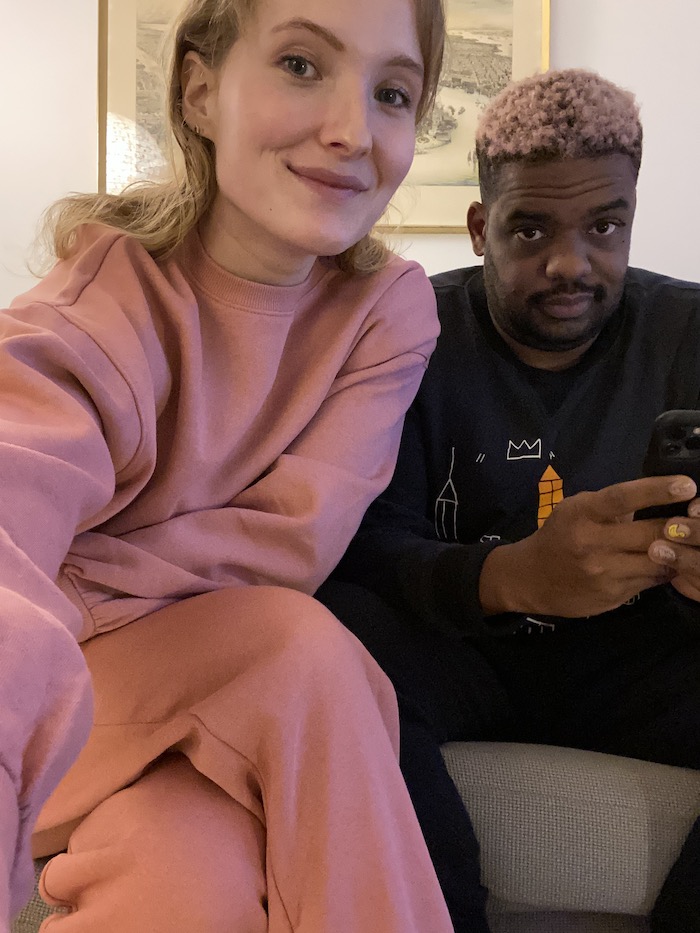 Velkommen til vores allerførste Q&A. For to måneder siden fik jeg mit livs overraskelse, da Jesus friede til mig. Og om to dage har vi officielt været sammen i seks år. Det er så vildt – både at vi har været sammen så længe, og at vi skal giftes. Det har været nogle vilde seks år. Vi er på mange måder blevet voksne sammen. Vi har boet i tre lande. Åbnet en café. Købt en lejlighed. Haft et utal af skænderier og hjertesorger. Lært hinanden at kende. Fundet kompromisser.
Og nu har jeg fået Jesus til at være med i en vaskeægte Q&A video. Her svarer vi på nogle af de spørgsmål, vi ofte får. Blandt andet hvordan vi mødte hinanden. For hvordan møder en newyorker lige en dansker, der bor i Berlin? Endda før Tinders indtog?
Videoen er på engelsk, så Jesus kan være med. Det er en anden af vores evige kæpheste – at han ikke lærer dansk. Jeg prøver at lægge ansvaret fra mig, når folk gang på gang spørger mig, om han ikke skal lære dansk. For jo, hvis det stod til mig, så kunne han det allerede flydende – it's been six years!!!! Men det er han altså ikke helt enig i. Og jeg kan ikke kontrollere, om Jesus sætter sig for at lære et andet sprog. Heldigvis taler han spansk. Jeg ville have ret svært ved, hvis han var en amerikaner, der kun talte et sprog. Det problem diskuterer jeg desuden også med min veninde Olivia i min podcast, Silver Talks.
Nå – hvis du har lyst til at se vores Q&A, kan du se den på Instagram lige her. Vi svarer på disse spørgsmål i videoen:
Q&A spørgsmål om vores forhold
♥ How long have you been together?
♥ How did you meet?
♥ What was your first impression of each other?
♥ Where was your first date?
♥ What's the weirdest habit you have?
♥ What do you argue about the most?
♥ What language do you speak together?
♥ Do you want kids?
♥ How did he plan the proposal?
♥ Were you surprised?
♥ Where do you wanna get married?
♥ When is the big day?
♥ What do you want to wear at your wedding?
♥ Where do you plan to live in the future, NYC, Copenhagen, or Berlin?
♥ What is your most precious memory together?
Jeg håber, I synes godt om Q&A'en. Jeg føler mig stadig lidt akavet på video, men den eneste måde, jeg kan blive bedre er jo på at forsøge 😉