Life back in Copenhagen is very busy for me. Tomorrow is my first day of university (not really school, but more of an introduction day and I am a little nervous, so wish me luck!) In the meantime, and before I have time to share more updated posts with you – don't worry, I have something very personal ready for you soon. It is time for my almost last NYC diary. After this one, I only have one last, and then I promise I won't bother you with more diaries from my month in New York. Until next time, haha! My time in New York wasn't totally active as it was simply too hot with around 36 degrees every day, but I still did some really nice things that you can see here <3
______________________________
At være tilbage i København er skønt men også meget travlt. Der er mange ting, jeg har skulle fikse og ordne, så jeg har haft nogle travle dage. Ikke nok med det, så har jeg i morgen min første dag på universitetet. Det bliver vist en dag fyldt med information, introduktion og sjov, så ønsk mig held og lykke! I mellem tiden vil jeg underholde jer med lidt throw back fra min sommerferie. Så kære venner, er det hermed tid til det næstsidste dagbogs-indlæg fra min måned i New York. Grundet de daglige 36 grader, var jeg ikke mega aktiv, men jeg fik da lavet lidt, som I kan se her <3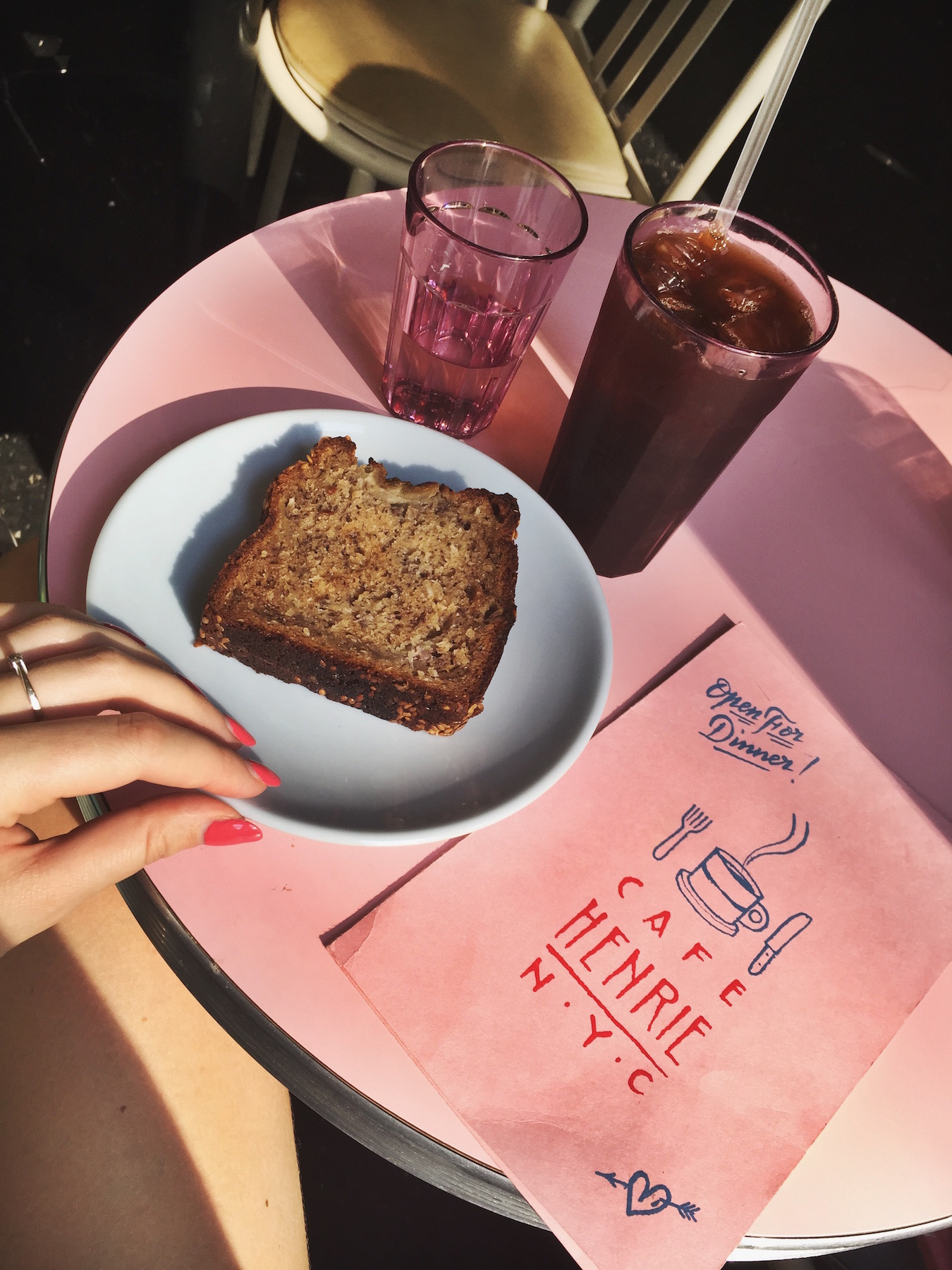 Visited the all pink Cafe Henrie in Lower East Side for an iced coffee. I consumed a whole lot of iced coffee those weeks. / Kaffetid hos den all pink Cafe Henrie. Jeg drak en helt masse iskaffe i New York, for det var simpelthen for varmt til normal kaffe.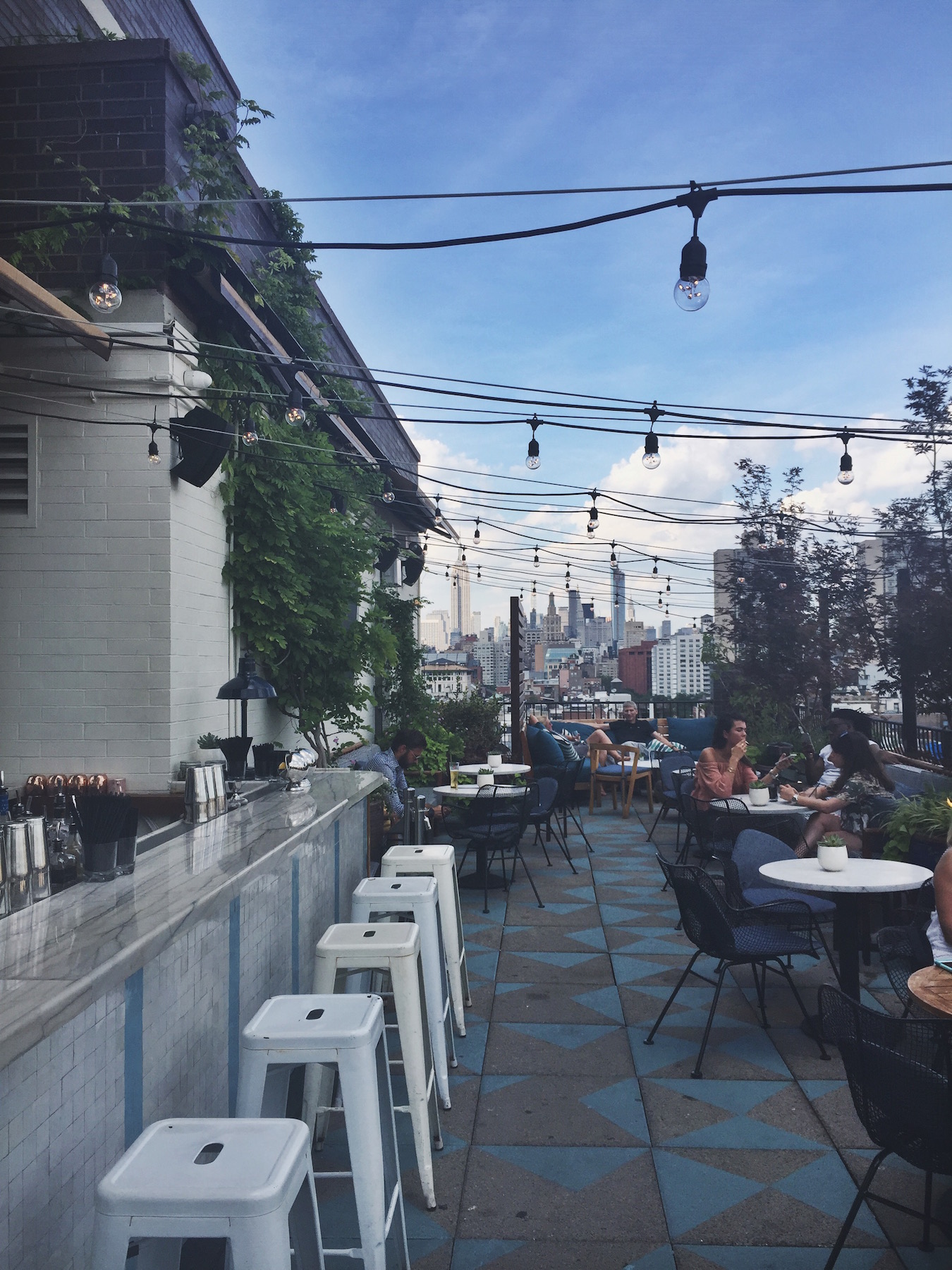 Rooftop on point! My friend and colleague from Berlin was also in New York, so one night we met up at Sixty Soho in (funnily enough) Soho / Min veninde og kollega fra Berlin var i New York samme tid som mig, så en aften mødtes vi til drinks på Sixty Soho i (sjovt nok) Soho.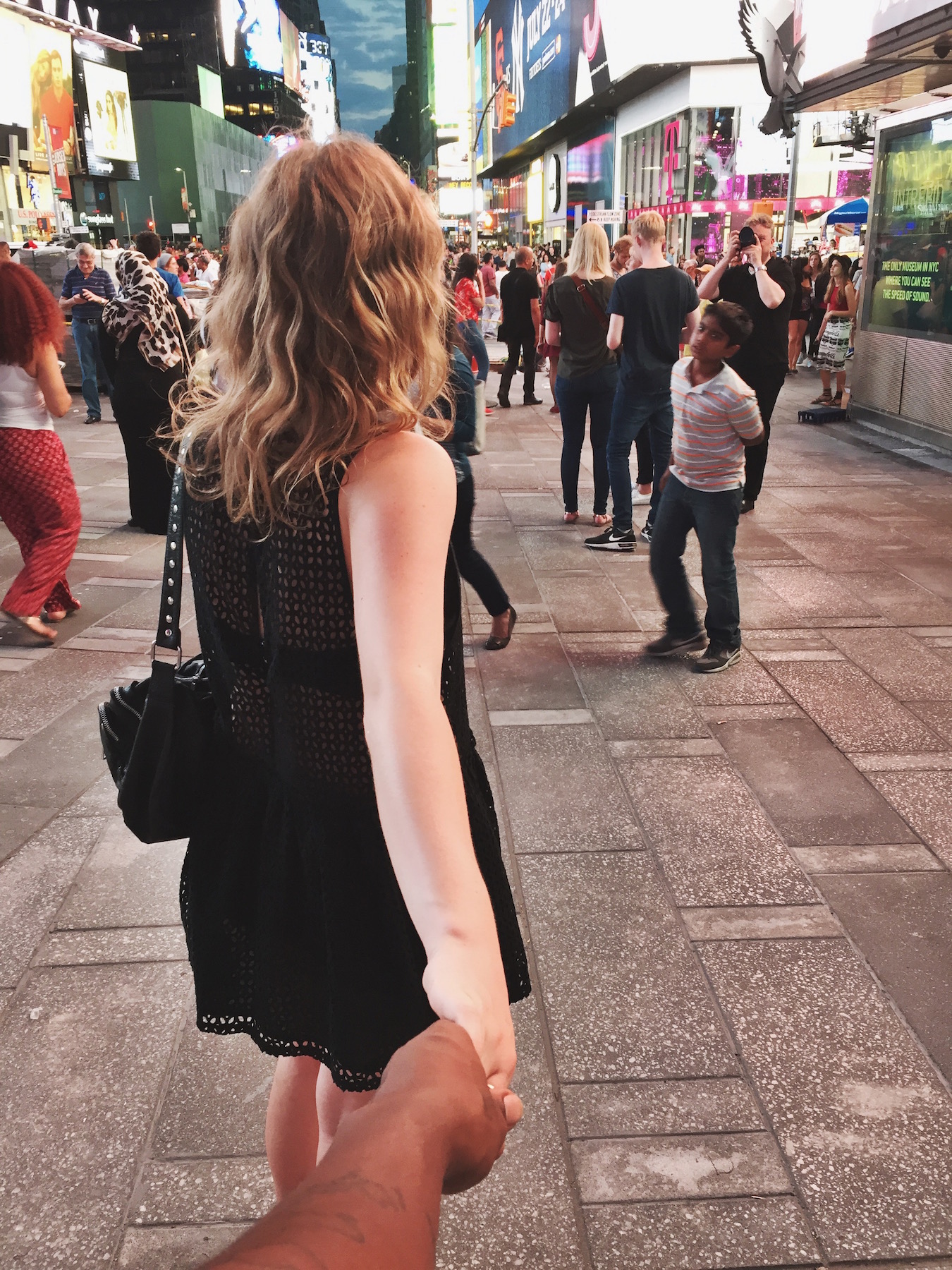 I kinda ran out of ideas of touristy things to do in the city, so I figured why not go to Times Square. I hadn't been for a long time anyway (not that you really have to go!) It was partly fun and party horrendous. / Lidt turist har man vel lov at være. Jeg løb lidt tør for ting at lave i byen, så en aften tog vi til Times Square, hvor jeg ikke har været i årevis. Det var lige dele fantastisk og forfærdeligt.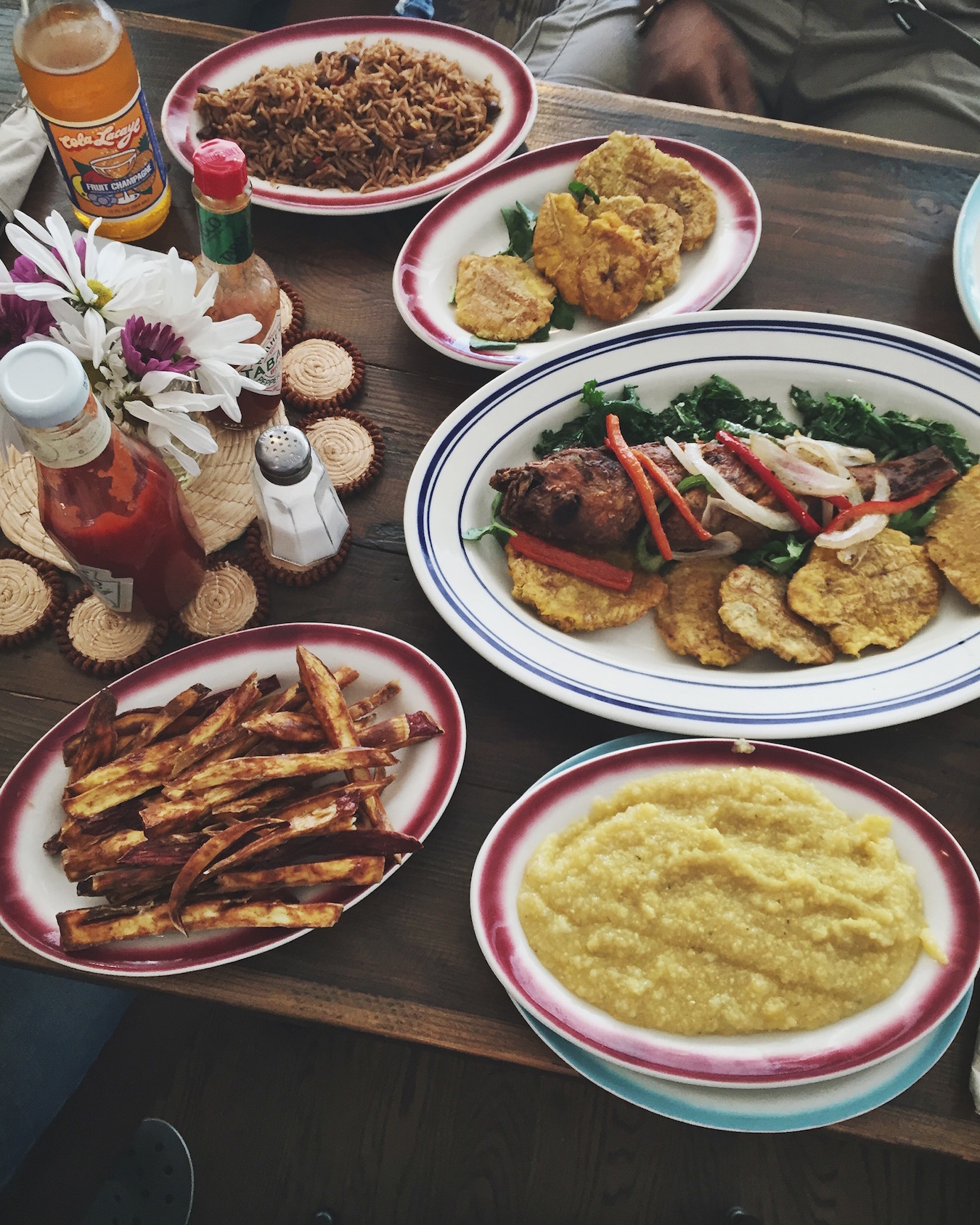 Just a small meal for four. Bed-Stuy in Brooklyn, where my boyfriend is from is getting more and more gentrified which means openings of restaurants like this one serving Haitian food. It was so good! / Bare et lille måltid til fire. En skøn, haitisk (hedder det det?!) restaurant. Drømmer stadig om at indtage dette måltid igen!