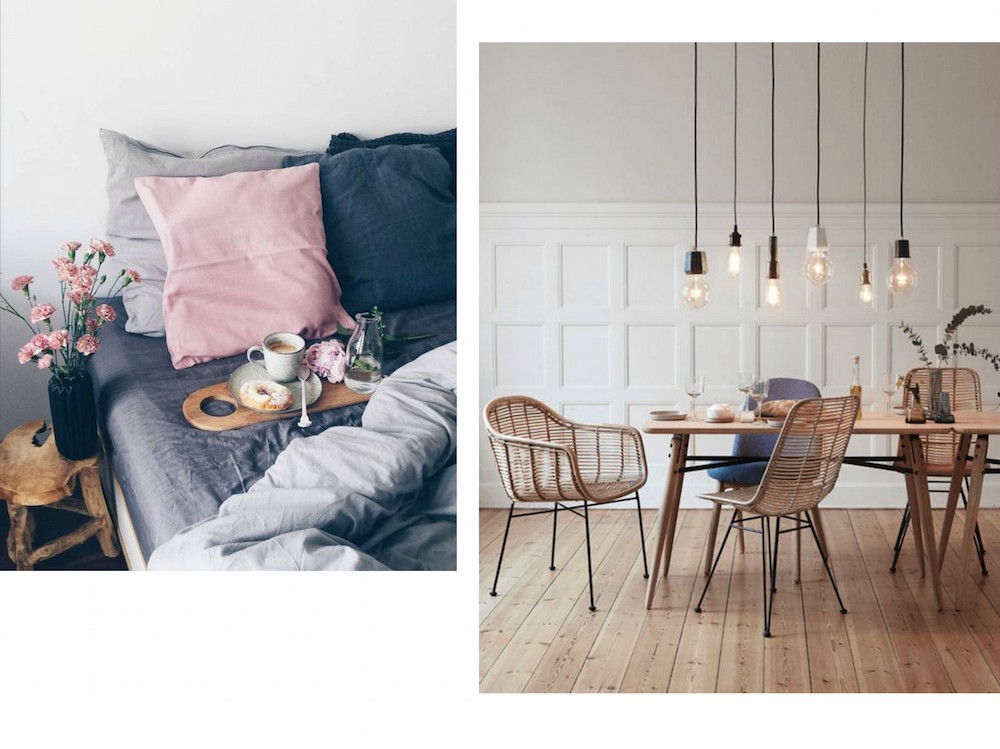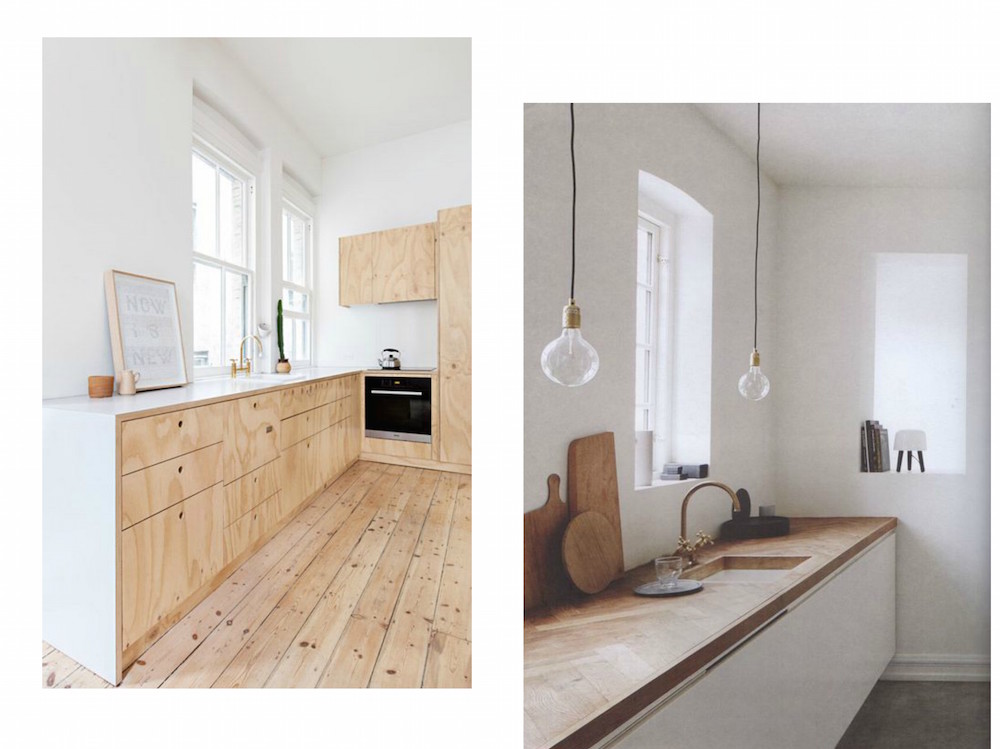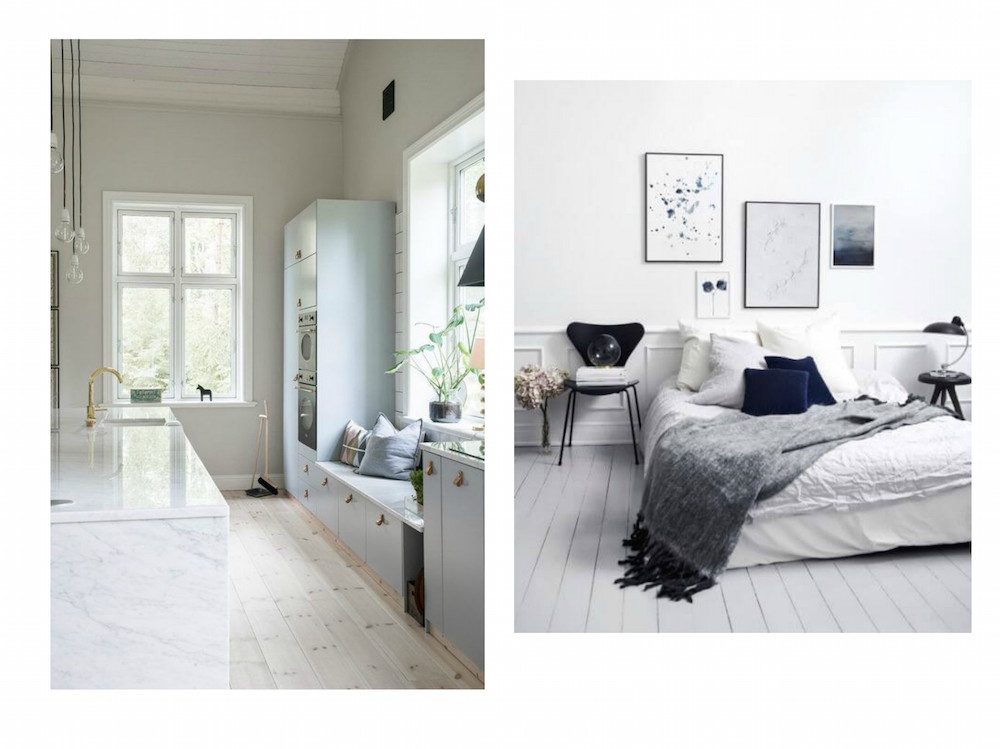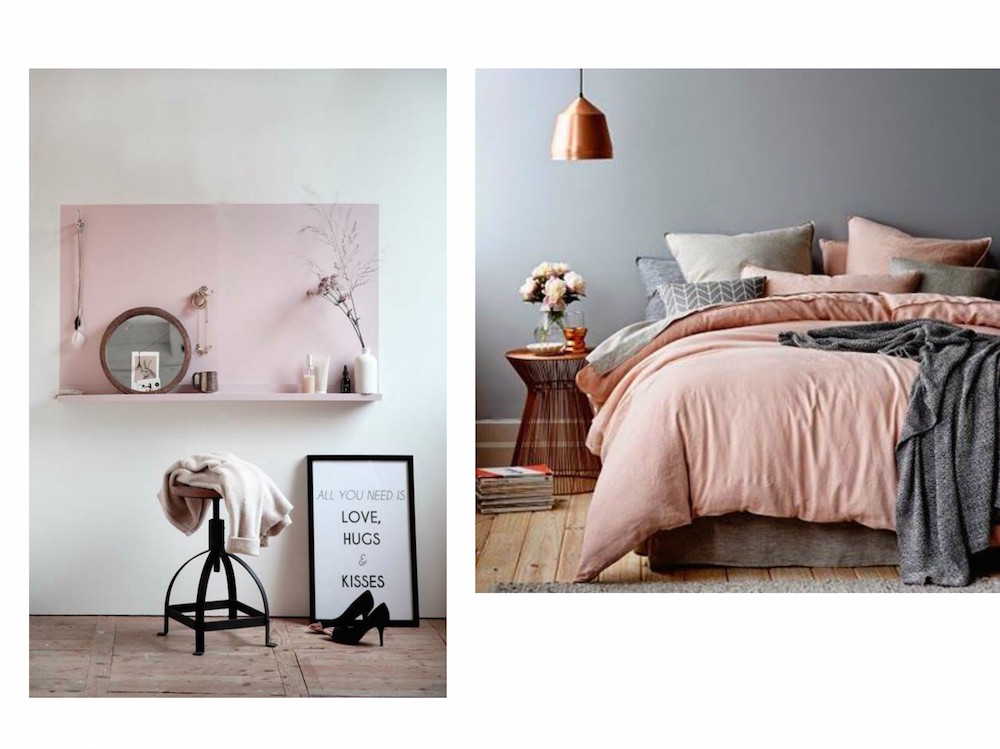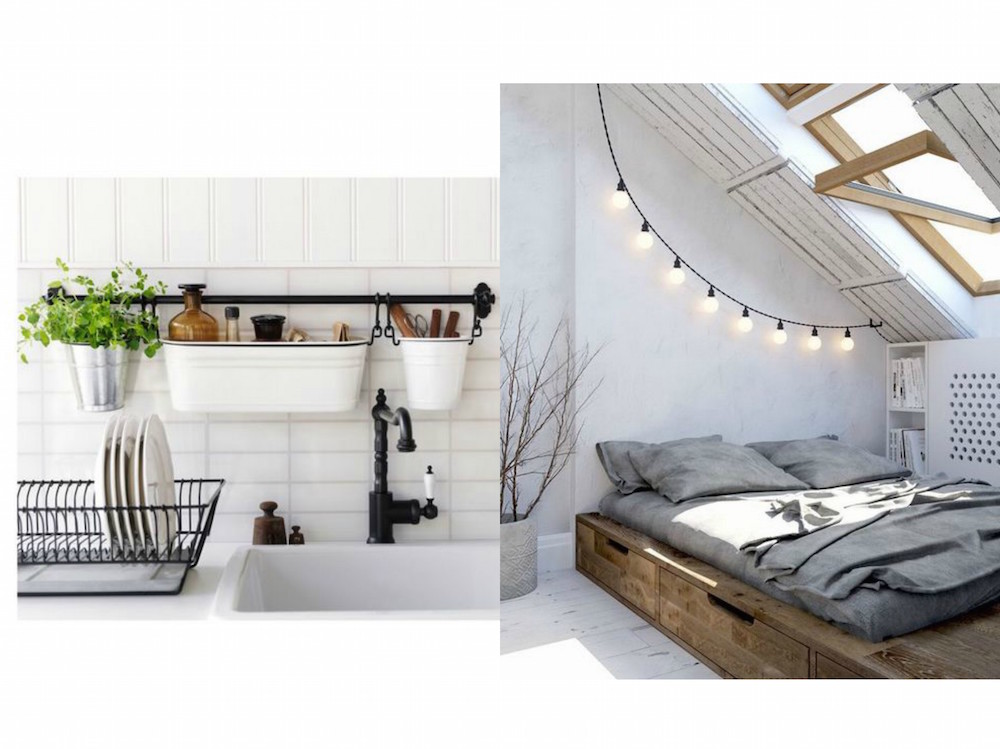 English:… in my dreams. All pictures are from Pinterest, and that exact place is the keyword to what I have been spending a lot of time doing lately. Pinning on Pinterest. Pinning home inspiration and decoration for my new apartment. It seems like a way better idea to spend time looking for inspiration and dreaming about how my apartment should look like instead of actually going to the apartment to renovate and paint it, right?
Oh, well. I spent my whole Sunday in a dark, cold apartment painting and working. Current status is that we are almost done with the painting. Then we need to scrape off the stickers from the former carpets off the floors. They are nearly impossible to get off. I've forced my brother to come help me build the Ikea furniture that we went to get on Saturday. Note to self: Don't ever go to Ikea on a rainy and cold Saturday in November again, unless you like to wait in long lines.
My brother is the master of building IKEA. I think it has a close connection to all the LEGO toys he built when he was a kid. In some way, Ikea is sort of like LEGO but in a bigger dimension, right? Have a great Monday, and once again, wish me luck on the apartment renovation. (Second note to self: please don't forget, that you are NOT a handy-do-it-yourself-kind-of-person, till the next time, Caroline).
______________________________
Dansk: ….I mine drømme. Alle ovenstående billeder af indretningsinspiration er fundet på Pinterest. Pinterest er ellers et sted, jeg ikke før helt synes at have forstået, men det har jeg i den grad nu. Det er som om, at det pludselig var en meget bedre ide at sidde timevis og pinne alverdens inspiration (og en del indretningsinspiration), når der egentlig er en lejlighed, der skal renoveres. Hellere drømme om hvordan den skal se ud end rent faktisk at arbejde på at få den til at se sådan ud – det er jo helt vildt klogt og rationelt, ikke?
Selvom jeg har pinnet en hel del – måske flere timer end jeg rent faktisk har brugt på at renovere lejligheden, så brugte jeg faktisk det meste af min weekend på lejlighedsprojekter. Lørdag tvang jeg min kæreste med i IKEA, og så på hans fødselsdag…. #girlfriendoftheyear. "Det tager kun en halv time" sagde jeg til ham, og jeg havde endda fået lov til at låne mine forældres fantastiske Folkevogn UP.
Da jeg kørte ind i drejebanen til IKEA, indså jeg, at jeg nok havde fortalt mig bare lidt…. En halv time var nok en underdrivelse, der var en lystløgner værdig. Note til mig selv: tag ikke i IKEA på en mørk, regnfuld og grå lørdag igen, medmindre du er vild med børn der bliver sluppet løs i IKEA, som var det et legeland, lange køer til alt samt en stor håndfuld mennesker, der er mindst ligeså irriterede som dig selv. En halv time blev til fire timer, og sådan brugte min kæreste altså hans fødselsdag. I IKEA. Rigtig fedt. Den lækre chokoladekage jeg bagte to gange på en dag, gjorde forhåbentlig op for det.
Søndag blev brugt på at male endnu mere, og selvom træværket bliver flot, så forbander jeg det altså lige nu. I dag fortsætter projekt lejlighed, og jeg prøver at leve op til, at det nok er en god ide at bruge mere tid på at renovere lejligheden end at sidde og kigge på Pinterest for inspiration. Jeg har tvunget min bror til at komme og hjælpe med at samle IKEA. Det er han en haj til, og jeg tror, det bærer forbindelser til alt det LEGO, han byggede, da han var lille. Er IKEA ikke bare overdimensioneret LEGO? Wish me luck…..