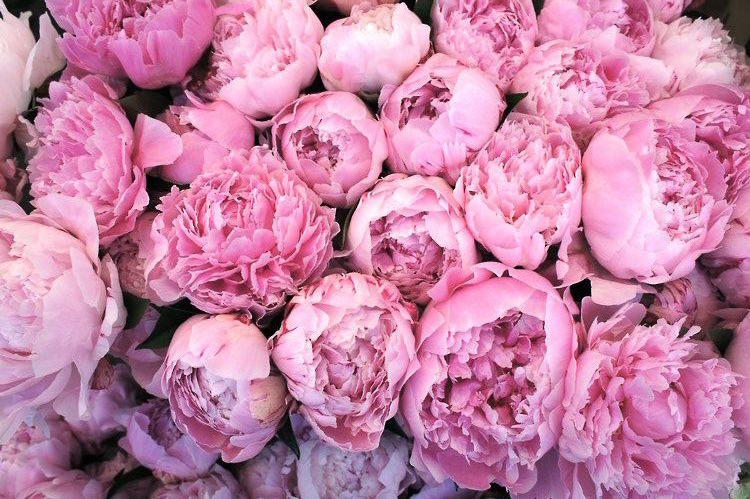 Picture from Birchbox
English: (DANISH VERSION IN THE BOTTOM) And what exactly does that caption refer to more exactly, you might think? Well, let me enlighten you. If you ask my friends, I am pretty sure they think of me as being a girl that is pretty much in control (most of the time), has her things in order. A girl that is often out and about with a very long to-do list. As of right now, my to-do list is still very long, but the big difference is that I am not getting to tick off any of my points on the list. My life is sailing (as we say in Danish when we don't have control over things).
Here is why (and also an explanation to this is what you shouldn't do on a weekend: 
Project apartment is still going on. It feels never ending. I also feel like that it will never get done – I can't wait to move in, but on the other hand, I really learned that I am not talented when it comes to practical and physical things like renovating an apartment.
Because of this, I feel like the frame of my life is not in order. I live out of suitcases with my boyfriend at my parents' house, and most of my wake hours are spend in the apartment renovating. When I am not present in the apartment renovating, I am planning what has to be done, shopping for paint, tools, furniture or something apartment-related. That doesn't leave time for much else.
The only thing is that there are only 24 hours in a day. 24 hours are not enough when you study full time, have six exams to read, write and rehearse for, work, write a blog, have to post pictures on Instagram, spend time with friends, boyfriend and family AND renovate an apartment.
Then (speaking of what you shouldn't do on a weekend) – my card was faked and therefore blocked this weekend.
The same is my boyfriend's…
And my parents are in China on vacation….
The bank was closed on the weekend – so no money for us. I was hungover from Underwear Tales launch party, and everything I wanted was a vanilla milkshake from McDonald's.
It is also pretty difficult to go shop for a stove, a fridge and a closet with no money to pay with.
Calling the bank to order a new card, I learn that it takes them 14 days to send it to you. Furthermore, they can only send it to the address you are registered with, which is my new address. I don't have the key for the post box…. Can't wait to have my life back – a.k.a. my card back.
I guess the conclusion of this and me feeling that my life is not on track at all and constantly running behind on everything will be over once we are settled in the new apartment. Life is like a domino effect and once everything goes good, you feel like you can conquer everything. If on the other hand, one thing goes wrong or is taking too much time (like the apartment project going on week five now), there is no energy or time to spend on other important projects. I am just really excited to move in and I hope we will very soon!
Over to you! Can you recognize these issues and how do you try and stay on top of your to-do list and obligations? 
____________________________________________
Dansk: Og hvad mener jeg så lige helt præcist med den overskrift, tænker du måske. Hvis du spørger mine venner, vil de nok tænke på mig som en person, der er ret meget i kontrol og har mange jern i ilden. To do listen er lang, men der bliver også arbejdet hårdt på at få sat flueben ved punkterne, dagligt. Denne beskrivelse gør sig bare ikke rigtigt gældende for tiden, og det er hårdt. To do listen er stadig lang, men der bliver ikke rigtigt sat nogle flueben, og samtidig med at listen vokser, vokser min dårlige samvittighed også. Mit liv sejler lidt rundt, synes jeg.
Og hvofor sejler mit liv?
Jeg er stadig i gang med projekt lejlighed. Der er efterhånden gået fem uger siden, jeg overtog den. Var nok lidt en tidsoptimist da vi startede og regnede nok med to uger. Jeg har lært om mig selv, at jeg hverken er god til håndværk og renovering. Jeg synes heller ikke, at det er sjovt. Det er en ret dårlig kombination, især når man har købt sig en lejlighed, der kræver maling, renovering og masser af hårdt arbejde.
Og fordi projekt lejlighed fylder så meget, har jeg ikke tid eller overskud til så meget andet. Jeg føler ikke, at rammen eller skelettet i mit liv er på plads og i kontrol, og så er det altså svært at få de andre ting til at fungere. Listen er uendelig. Jeg har studie, seks eksaminer der starter næste uge, arbejde, blog, venner, kæreste, familie. Det kan jeg normalt godt håndtere, men når lejligheden skal renoveres og er et projekt, der egentlig fylder de fleste af mine vågne timer, så bliver det svært at få tid til alt det andet. Jeg er konstant bagud og det føles langt fra godt.
Og – speaking of hvad man ikke skal gøre i sin weekend – er det at få sit kort spærret. Det fandt jeg så ud af, at det var, da jeg sad i kø til drive through hos McDonald's for at købe en vaniljemilkshake. Lørdag aften kl. 21. Første gang jeg bevægede mig uden for en dør i lørdags. Jeg var kvæstet af tømmermænd, og det eneste jeg havde lyst til, var den milkshake. Så virkede mit kort ikke. Jeg forstod ikke hvorfor. Efter en opringing til Nordea, finder jeg ud af, at mit kort er kopieret og forsøgt misbrugt. Ingen milkshake til mig. Lørdag aften. Har lige vinket farvel til mine forældre, der skal til Kina. Min kærestes kort er også blokeret. Det tager 14 dage at få et nyt. I det mindste sparer jeg måske lidt penge. Status: det er onsdag aften, og udover de penge min bror har mobilepay'et for mig for at betale for køleskab, skab og komfur, så har jeg brugt omkring 160 kr. Det er nok også den eneste fordel ved det spærrede kort.
Konklusionen er nok, at jeg mest af alt går og venter i spænding (og knokler videre) på projekt lejlighed. Jeg kan vitterligt ikke vente til at flytte ind. Det bliver fedt at få styr på mit liv igen!
Kender I følelsen, jeg beskriver? Og hvad gør I, når den dårlige samvittighed vokser og vokser samtidig med to do listen?