And not only the first, but also the best! I have been living in my new apartment for a week now. Although a lot of stuff is still missing (we still don't have water in the kitchen), it is amazing. We might have to clean dishes in the bathroom, but that is minor when the apartment looks so great already. Knowing all the hard work we put into it, it feels so great to finally be able to live here.
I don't think I really believe that this is my apartment yet. An apartment that I own. I live in a different neighborhood than the one I grew up in, and it is so exciting getting to know a new neighborhood. The first weekend in the apartment has been amazing and here is what I have been up to.
Dansk: Jeg har nu boet i den nye lejlighed i en uge og dermed også haft den første weekend her. Først og fremmest, er her fantastisk at bo. Jeg har ikke ét klagepunkt (måske udover, at vi stadig ikke har vand i køkkenet og derfor må vaske op på badeværelset). Det er så tilfredsstillende endelig at være kommet på plads efter alt det arbejde vi har haft med at renovere lejligheden. Så tilfredsstillende at jeg har min egen lejlighed <3 Her er lidt hyggeskriblerier om min første weekend som bosiddende på Vesterbro.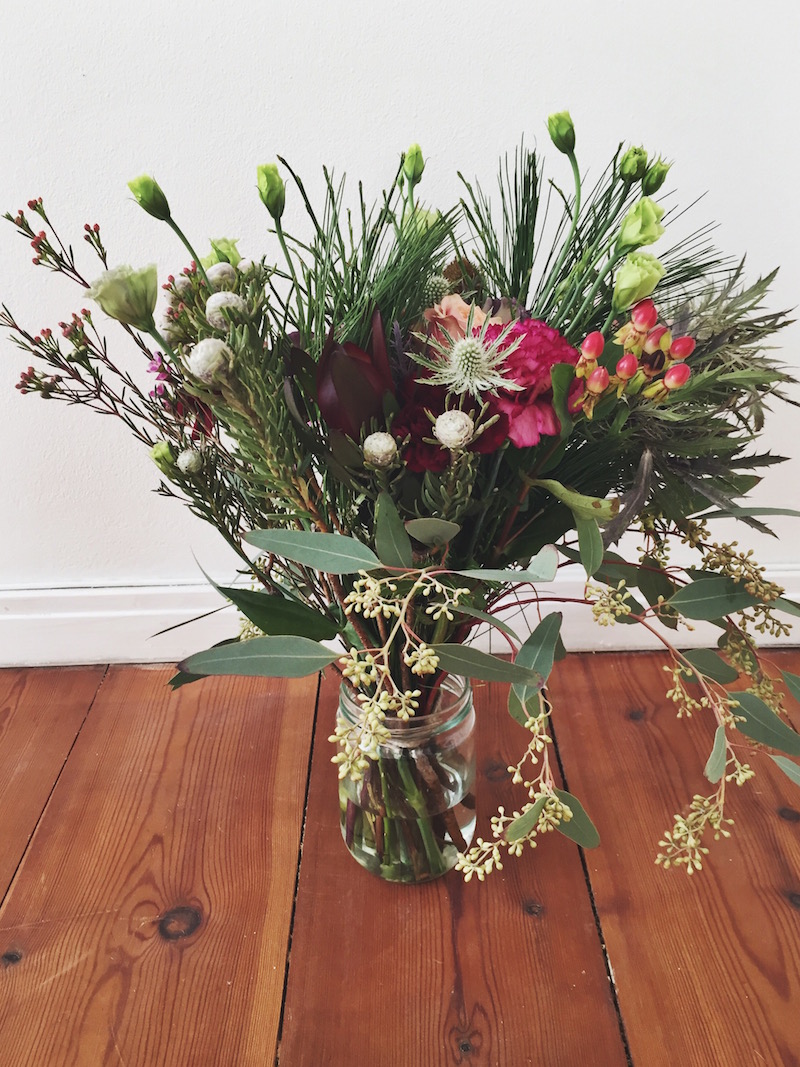 My boyfriend made me a Christmas calendar with a gift every day. #Blessed. The gift on Friday (amongst a few!) was this beautiful bouquet of flowers. So lucky to have a boyfriend with good taste 😉
Dansk: Min kæreste har lavet en julekalender til mig. Gaven i fredags var denne underskønne buket blomster. Ikke nok med at han har lavet en julekalender til mig, så har han også god smag. Jeg føler mig meget heldig.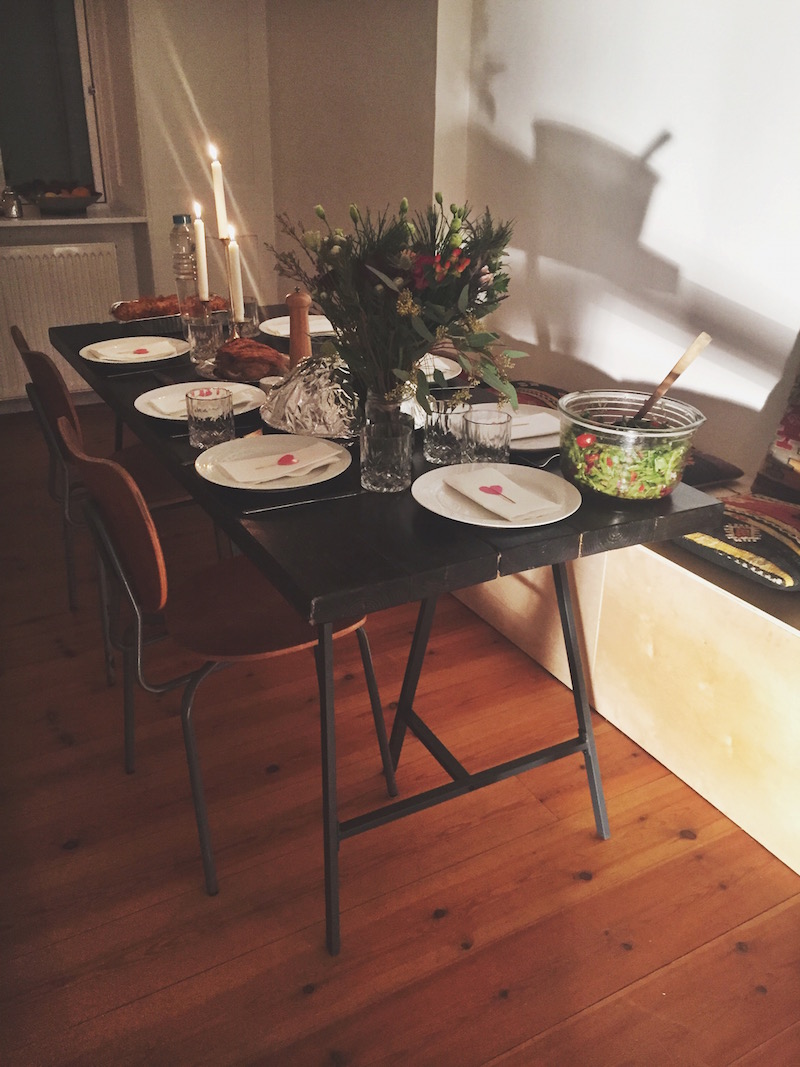 Saturday night we had our first dinner guests in the apartment. We had invited my family for a delayed Thanksgiving/Christmas dinner/housewarming dinner. We had a mixed palette of foods, mostly made by my boyfriend – turkey, pork roast, rice pudding, potatoes, macaroni and cheese and potatoes.
Dansk: lørdag aften havde vi inviteret min familie til middag. Det var et mix af forsinket Thanksgiving/julemiddag/indflytningsmiddag. Min kæreste stod for maden og stod i køkkenet dagen lang for at kunne servere en hel kalkun, flæskesteg, kartofler, salat, risengrød i colombiansk stil og macaroni and cheese american style. Det var en dejlig aften.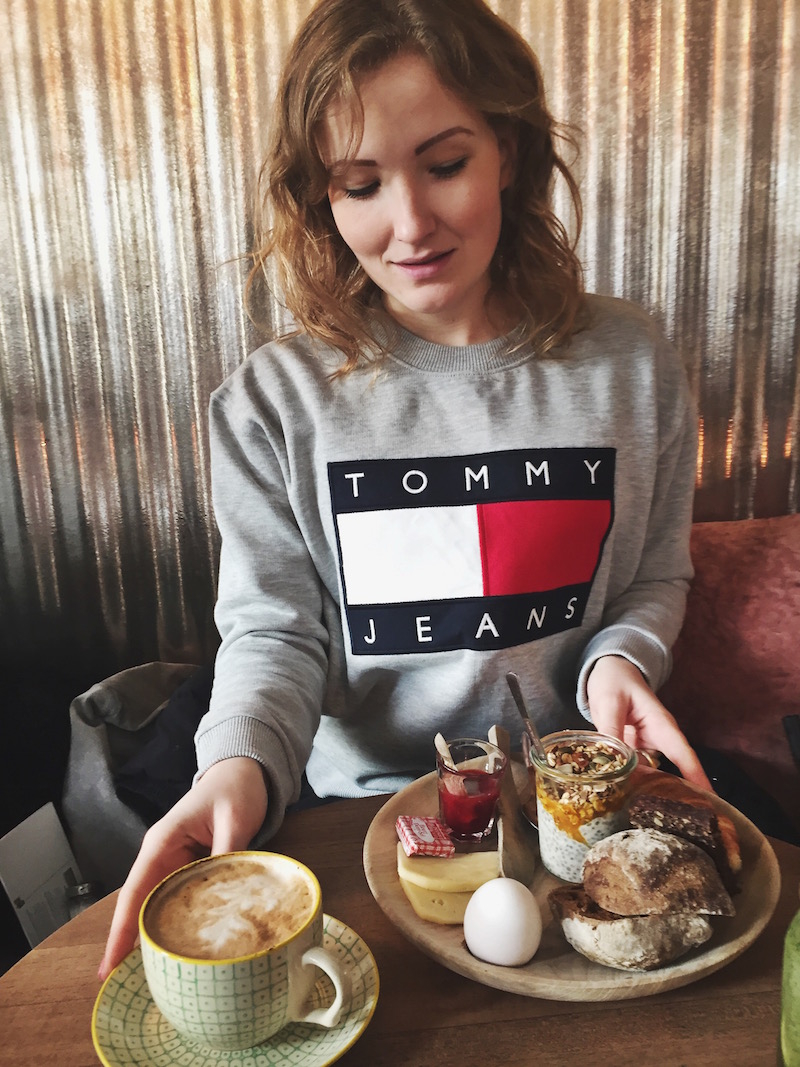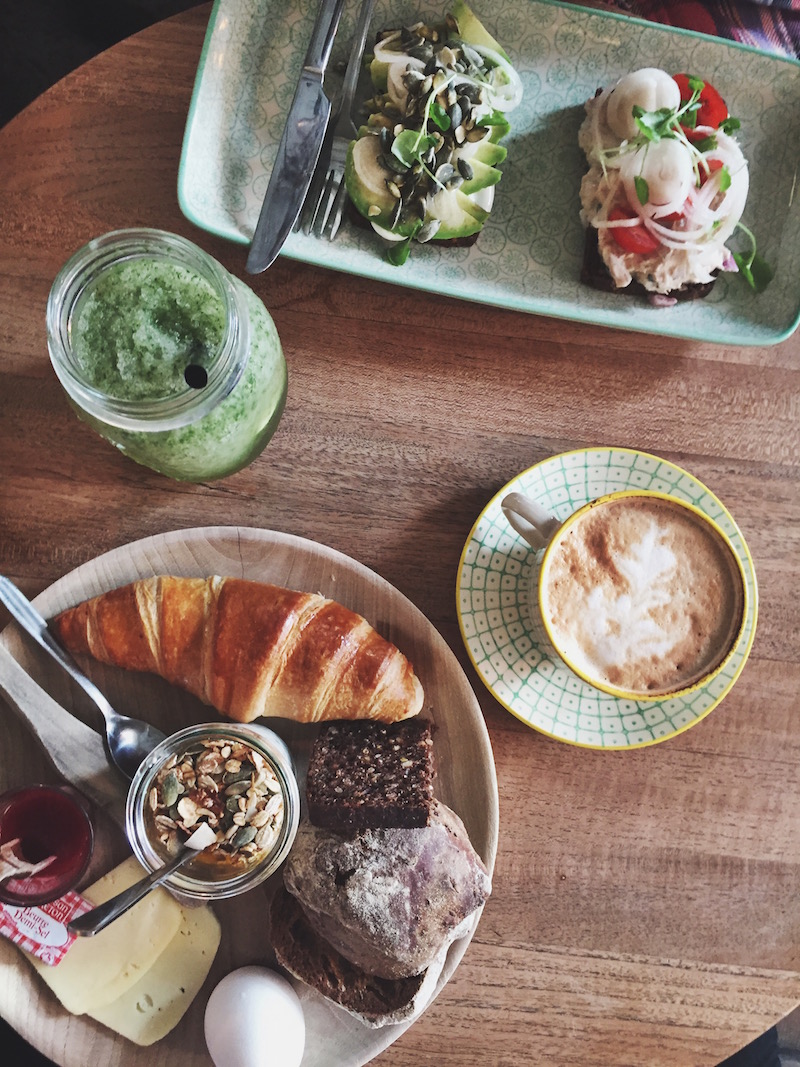 Sunday we took a long walk to explore our new neighborhood. We made a stop at a cafe for breakfast, and it was so good. That is the recipe for a great Sunday!
Dansk: Søndag gik vi en lang tur for at udforske vores nye område. Langs Gammel Kongevej, hvor vi kiggede i butikker og gjorde stop hos Ipsen & Co. for at spisemorgenmad. Jeg fik et lækkert morgenmadsbræt og min kæreste fik smørrebrød, som han er blevet forfalden til. Dejlig søndag.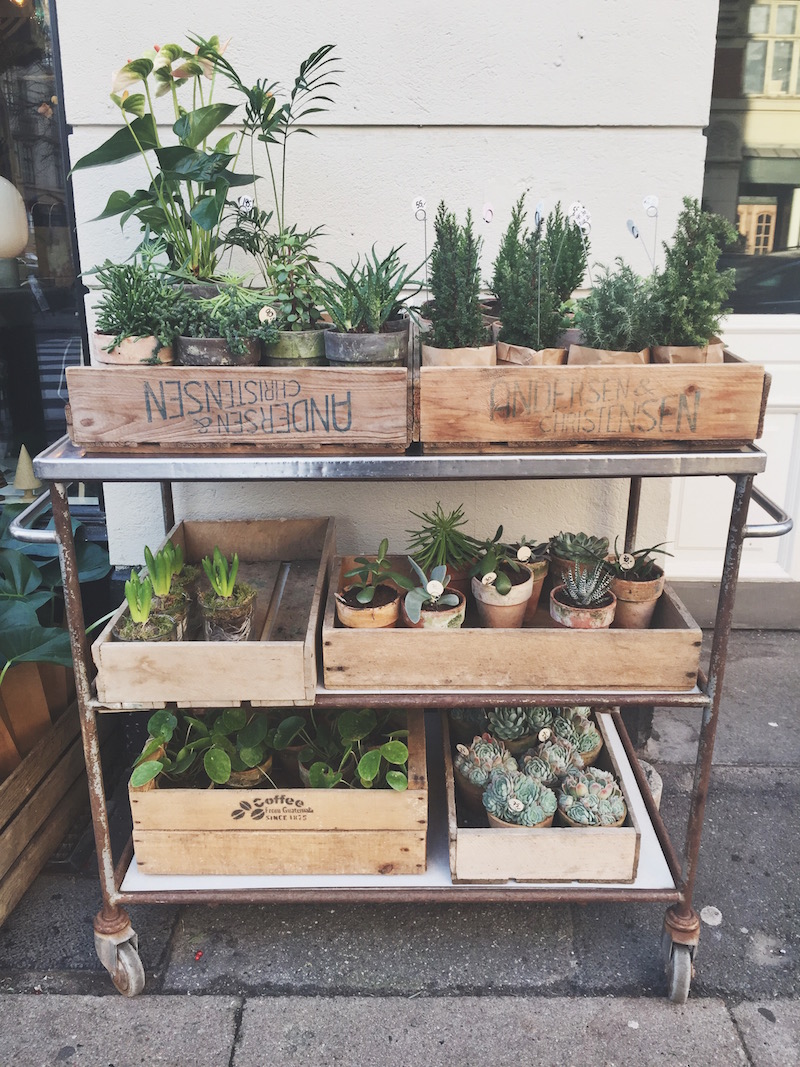 Our new area is full of interior design stores. Naturally, we went to all of them and did some window shopping in order to get inspiration for the new apartment. We definitely need some plants and cacti for the new place! 
Dansk: Området omkring Gammel Kongevej og Værnedamsvej er spækket med boligbutikker. Dem kiggede vi en masse i for at søge inspiration til lejligheden, der stadig mangler en masse. I Berlin var vores lejlighed fyldt med planter. De er dog lidt svære at få med til København, så nu skal vi ud og købe nogle nye. Det bliver dog ikke et problem med udfaldet i det nye område.
My weekend was amazing. Now it is time for a new week which will be full of to do's as I am going into a two months long exam period. So, I hope you had a good weekend too. What have you been up to?