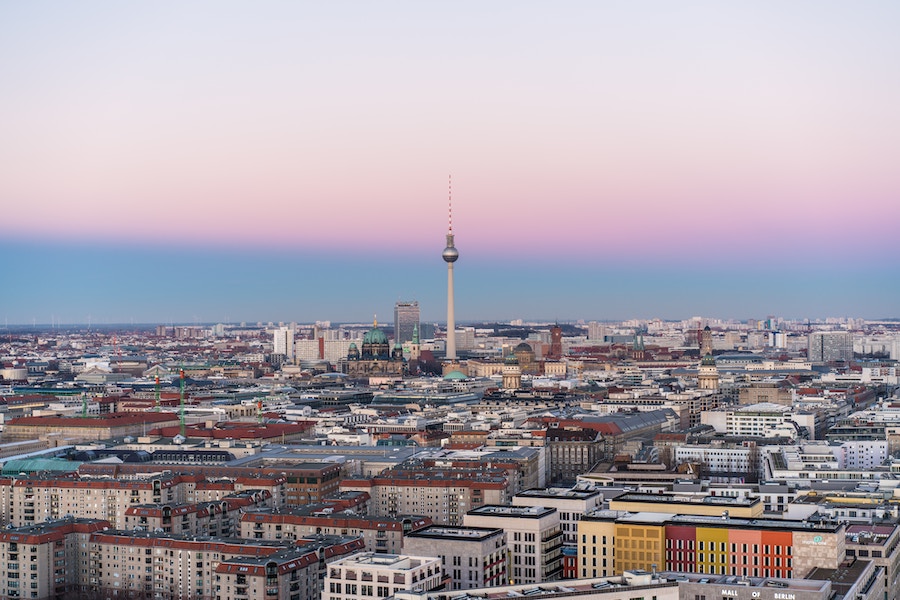 I've just decided and started planning that in August, I will go to Berlin for the full month, and I am already so excited! I spent the month of February there, and it felt magical being back. I really can't wait. That made me revisit some of my older Berlin posts and guides and I figured it was high time for a new one. Here we go!
Germany's capital has long been a trendy hub with its art scene and historic landmarks, which is one of the many reasons that I love Berlin. This bohemian city certainly offers plenty to see and do. After a day on your feet, spending all day as a dutiful tourist, it's time to head to the bars for a well-deserved drink. The Secret Traveller recommends taking your smartphone along for those holiday snaps. Berlin is home to the weird and wonderful with some of the funkiest bars around!
Klunkerkranich
This rooftop bar is easily one of the coolest places to hang out in Berlin! And it's a personal favorite of mine. Even so, I already shared it on my blog almost four years ago. To get there you need to head through the Neukölln Arkaden (a mall) and take the elevator right to the very top. Klunkerkranich is actually located on top of a multi-story car park (could there be a better use of the space?). As you exit the lift, you will be met by a fantastic array of greenery with planter boxes leading you through the rooftop garden into the main bar area.
There are plenty of benches and tables, and with Klunkerkranich offering antipasti, pretzels and a variety of other tasty snacks to wash down with your beer, it is a great place to spend a sunny afternoon with friends. Looking out onto the city skyline as night falls, you will quickly understand why this is arguably the best spot to see the sunset in the whole of Berlin. When the sun goes down, Klunkerkranich gains a new ambiance as it lights up in pretty tones of purple and blue, and live music takes you through to the early hours of the morning.
Dschungel Bar
The jungle bar will definitely offer an exciting twist to your evening. Filled with trees whose canopy completely covers the ceiling, a trip to this bar can feel like you really are stepping into the rainforest. The tangled vines and floral shrubs certainly contribute to the great vibe in this place. They've even got the wildlife covered with a tankful of Axolotl salamanders beside the bar! With Dschungel bar offering cocktails, wine, and even their own beer all at reasonable prices, this place is an experience not to miss.
Madame Claude
Now, here is a place that will turn your world upside down! This former brothel near the Berlin wall is a reconstitution of an apartment built upside-down. At Madame Claude, you really will end up dancing on the ceiling! As you make your way through the hazy red smoke, look up and you will notice you are in fact in a fully-furnished living room. The chairs and tables above appear to defy gravity as you dance the night away below around the glittering disco ball. There is plenty to entertain here with live acts, DJs, table football, ping pong and even a Wednesday night music quiz. With reasonably priced drinks including the specialty 'Mme. Claude' cocktail you can easily make a night of it in this unique hip venue.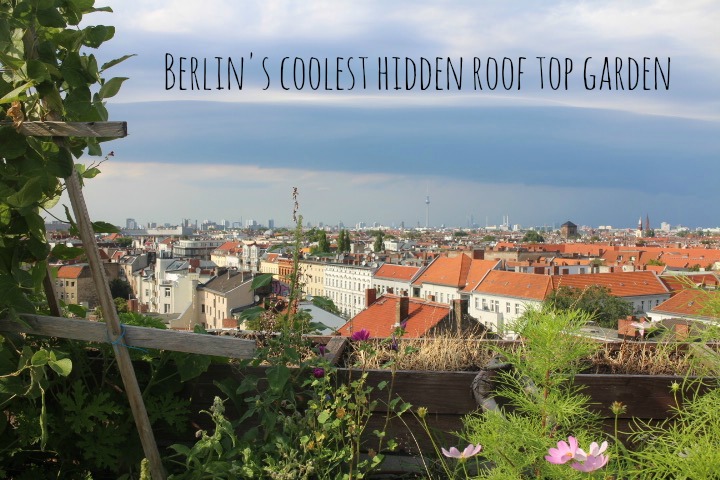 Jeg har netop besluttet mig for, og er begyndt at planlægge, at jeg vil være i Berlin i august. Jeg brugte hele februar måned i mit andet hjem, og det var skønt – nærmest magisk at være tilbage igen så længe. Berlin vil for altid have en helt særlig plads i mit hjerte. I den anledning gik jeg tilbage og tjekkede nogle af mine gamle Berlin-indlæg og guides. Husk også at du stadig kan købe min fysiske guidebog til alle de bedste steder i Berlin ifølge mig. Jeg fik lyst til at guide lidt mere til Berlin, så her er tre af de sejeste barer i Berlin, som skal på Berlin to-do-listen. Helt perfekt til en aften, efter du har været travl, lydig turist i byen.
Klunkerkranich
Et af mine absolutte yndlingssteder, som jeg faktisk har delt på bloggen før, intet mindre end knap fire år siden! Stedet er ikke blevet mindre fantastisk med tiden, dog er det blevet mere populært, så på en varm, solrig sommerdag, er der knald på – både fra solen og fra de andre, der også vil nyde den og udsigten på Klunkerkranich. Det forstår jeg godt.
Der er gode øl, drinks, en fotoautomat og selvfølgelig en fantastisk udsigt. Et must-try i Berlin!
Dschungel
Endnu et tegn på hvor vanvittig Berlin er. Denne bar, Dschungel, er som navnet (jungle) antyder, indrettet som en vaskeægte… jungle. Ikke nok med planter og en vild regnskovsagtig jungle, så er der også et akvarie med salamandere. Gode drinks og helt ægte berlinerstemning.
Madame Claude
Et tredje og endnu vildere Berlin sted – alt er omvendt. Baren er bygget som en lejlighed, der er vendt på vrangen, så man kommer til at danse på loftet. Sjovt, vildt, gode dj's, bordfodbold, bordtennis, skæg og balade.