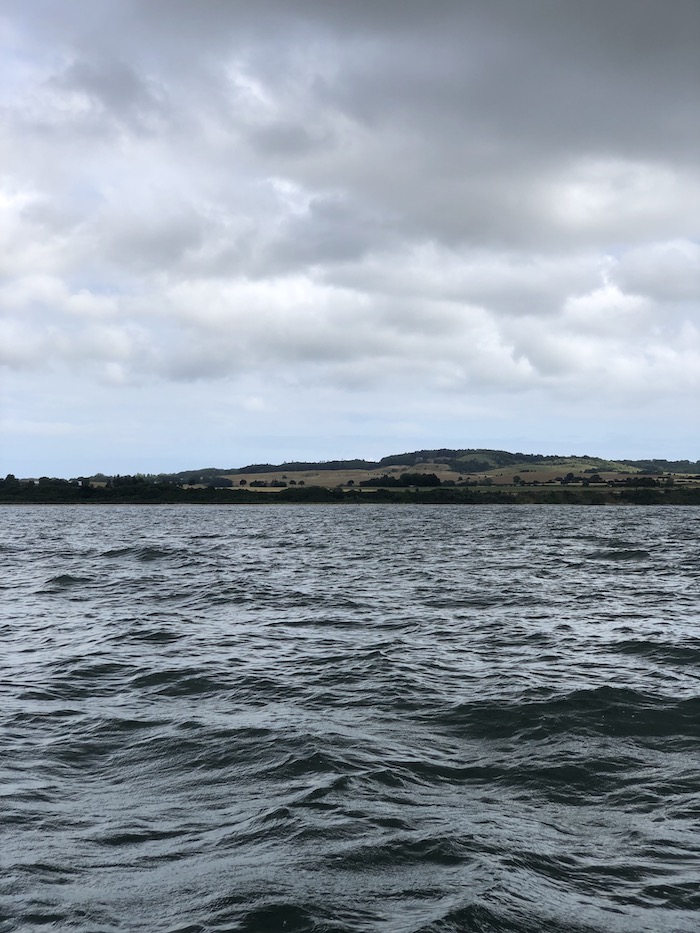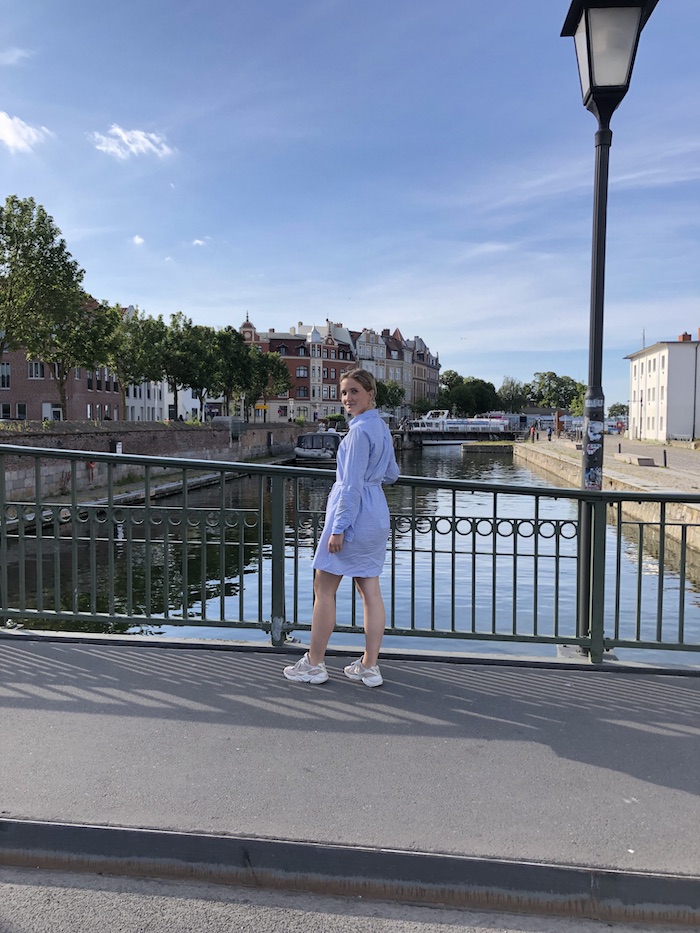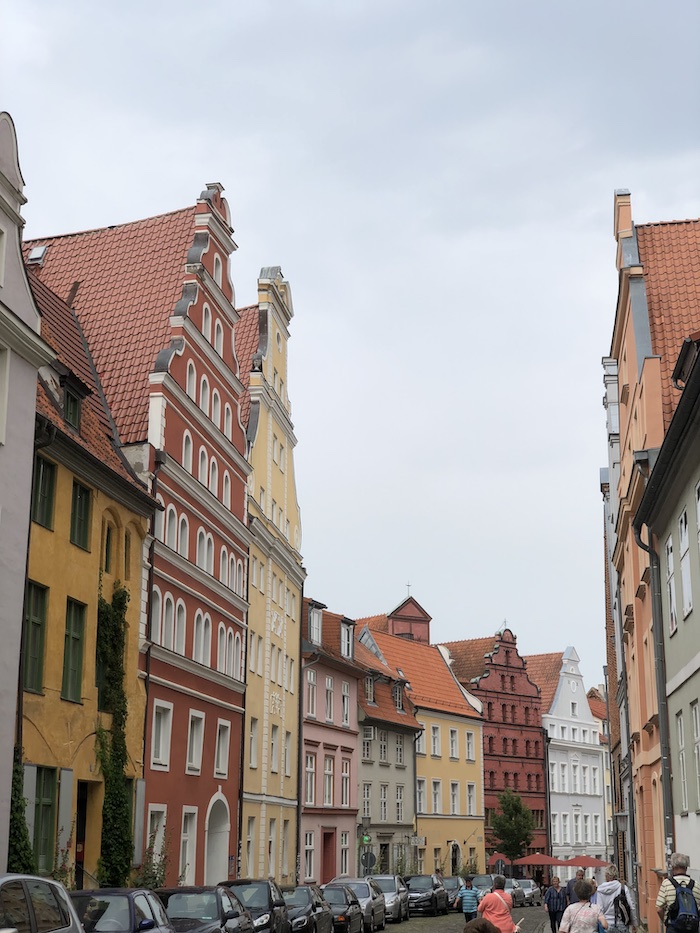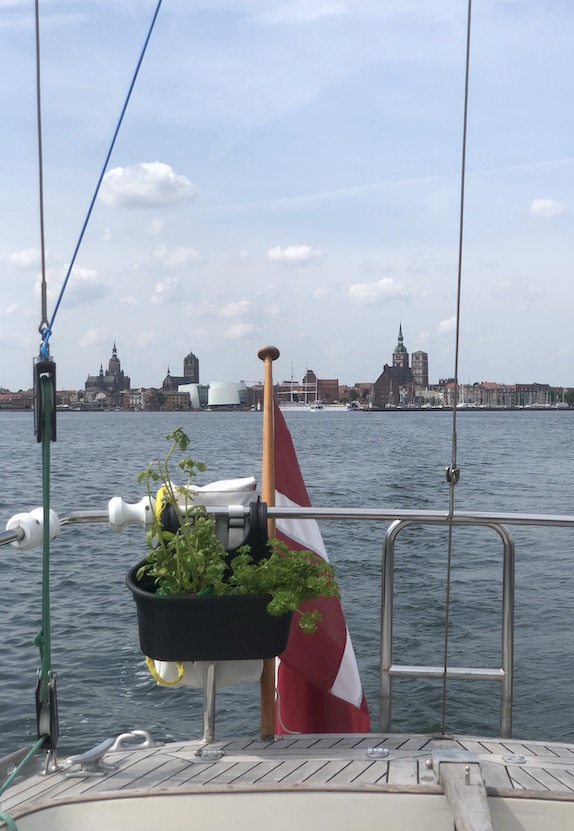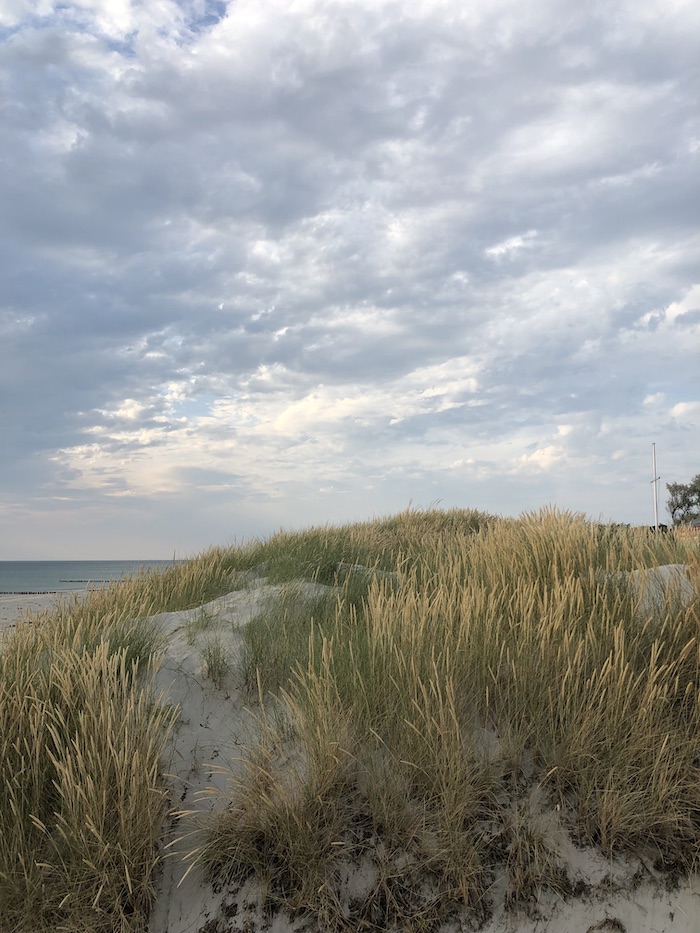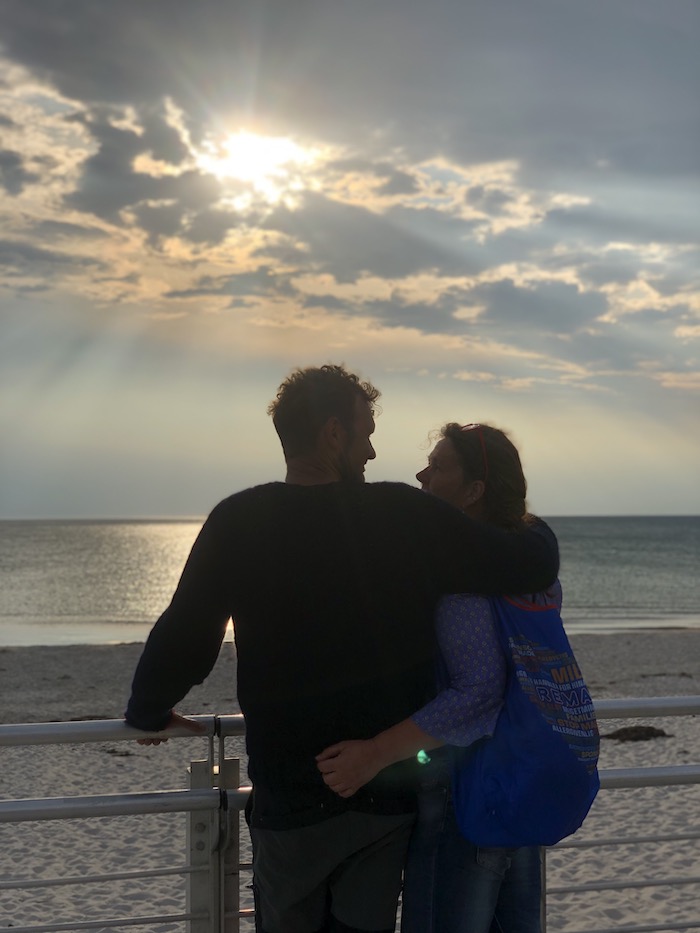 Jeg er tilbage i skønne København efter 12 dage som gast på mine forældres båd. Jeg afmønstrede i Møn efter en sejlerferie, der bød på lidt af en togt, hvor vi nåede til både Sverige, Danmark (duh) og Tyskland. Vi havde to dage med dårligt vejr, men eftersom de tre lande ikke nødvendigvis er kendt for fantastisk sommervejr, så er to dage med gråvejr og lidt regn ud af 12 dage altså ret godt gået.
Min barndomsveninde, som jeg gik i folkeskole med, tog en køretur mod Møn for at hente mig og var til frokost på båden. Vi besluttede os så for, at vi hurtigt skulle tjekke Møns Klint ud. Her er så smukt, og man kan næsten ikke sige Møn uden at sige Møns Klint. Der var stuvende fulgt med ferieende danskere, tyskere og svenskere, og det var en intens workout at gå op af ned af de cirka 500 trin. Min iPhone sundhedsapp sagde, at vi var gået 27 etager op.
På køreturen mod København til de gode toner fra 100 FM, sagde min veninde: "tænk hvor heldig du er, at du kan være sammen med dine forældre 12 dage i træk på en lille båd uden at få spat. Det er der nok ikke mange, der kan." Så sandt som det er sagt, og en ret god pointe som jeg bør huske at være taknemmelig for. For det er godt nok priviligeret, at jeg har så tæt et forhold til min familie.
Nu har jeg et par dejlige dage i København. I dag har jeg brugt et par timer på at organisere min venindes køkken. Hun orker ikke sådan noget, og det gør jeg heldigvis. Jeg er typen, mine venners forældre elskede at have på besøg som barn, fordi jeg af egen fri vilje begyndte at rydde op på deres værelser…. Senere i dag kører min bror og jeg til Fejø for at besøge familie, og næste uge tager jeg til Berlin. Jeg glæder mig så meget!
Jeg håber, I nyder sommeren og de 30 meget varme grader, vi er blevet #blessed med i København i dag.


I am back in Copenhagen after 12 days aboard on my parents' sailboat. I signed off two hours south of Copenhagen after an amazing trip that brought us to Denmark, Sweden, and Germany. We had two days of bad weather which is a miracle considering that those three countries aren't exactly known for hot, sunny summers.
My childhood friend whom I've known since we were eight years old, took a small road trip to pick me up and have lunch on the boat. Before driving back to Copenhagen, we visited Møns Klint, which are 120 meters of chalk cliffs – amazing and super impressive. You have to walk down 500-something steps to reach the beach where the cliffs are – and back. It was a workout and my iPhone said we'd walked up 27 floors. Phew.
On our way back, my friend said: "think of how lucky you are that you can spend 12 days on very little space with your parents without being driven up the wall by each other!". And her words were so true. That made me practice gratitude and think about that I actually am very lucky to have such great parents.
Now I've enjoyed a couple of sunny days in Copenhagen. Yesterday I spent cleaning and organizing my friend's kitchen. She has tons of skills, but cleaning and organizing isn't exactly her forte. Good thing I love organizing! I was the kid that my friend's parents loved having over because I would just start cleaning and organizing their rooms… Later today, I am heading to a small island south of Copenhagen with my brother to visit family. We'll stay for one night and I am super excited.
I hope you're enjoying your summer as well!