So far, this guide is written in English only. 
With 8,5 million inhabitants, there is no need to say that New York City can be difficult to navigate. Where to go? What to do? And where to find the coolest stores?
The past four years, I've spent several months every year in New York City. I realized I rarely share my knowledge and favorites in the city on Silver Stories. Time to change that!
That's why, in this blog post, I am sharing my very favorite stores in the Soho neighborhood in Manhattan. Disclaimer: a few of the stores are technically located on the border to China Town and in Nolita, but for a common denominator for this guide; Soho.
Some of the stores might break the bank and are, to be honest, more for window shopping. I've also featured some stores where you would potentially be able to buy everything, as the prices are fair. Another common denominator for these stores is that they think out the box. They are extraordinary and have definitely hit the nail on the head when it comes to marketing and creating a unique experience for the customers that visit the stores. Very fun, very inspiring and it almost feels like going to a museum, especially if you are into marketing and trends! (I am).
First, I have to excuse my over-the-top excitement you might experience throughout reading this guide. The thing is, I am in love with all these stores! I hope you will be, too.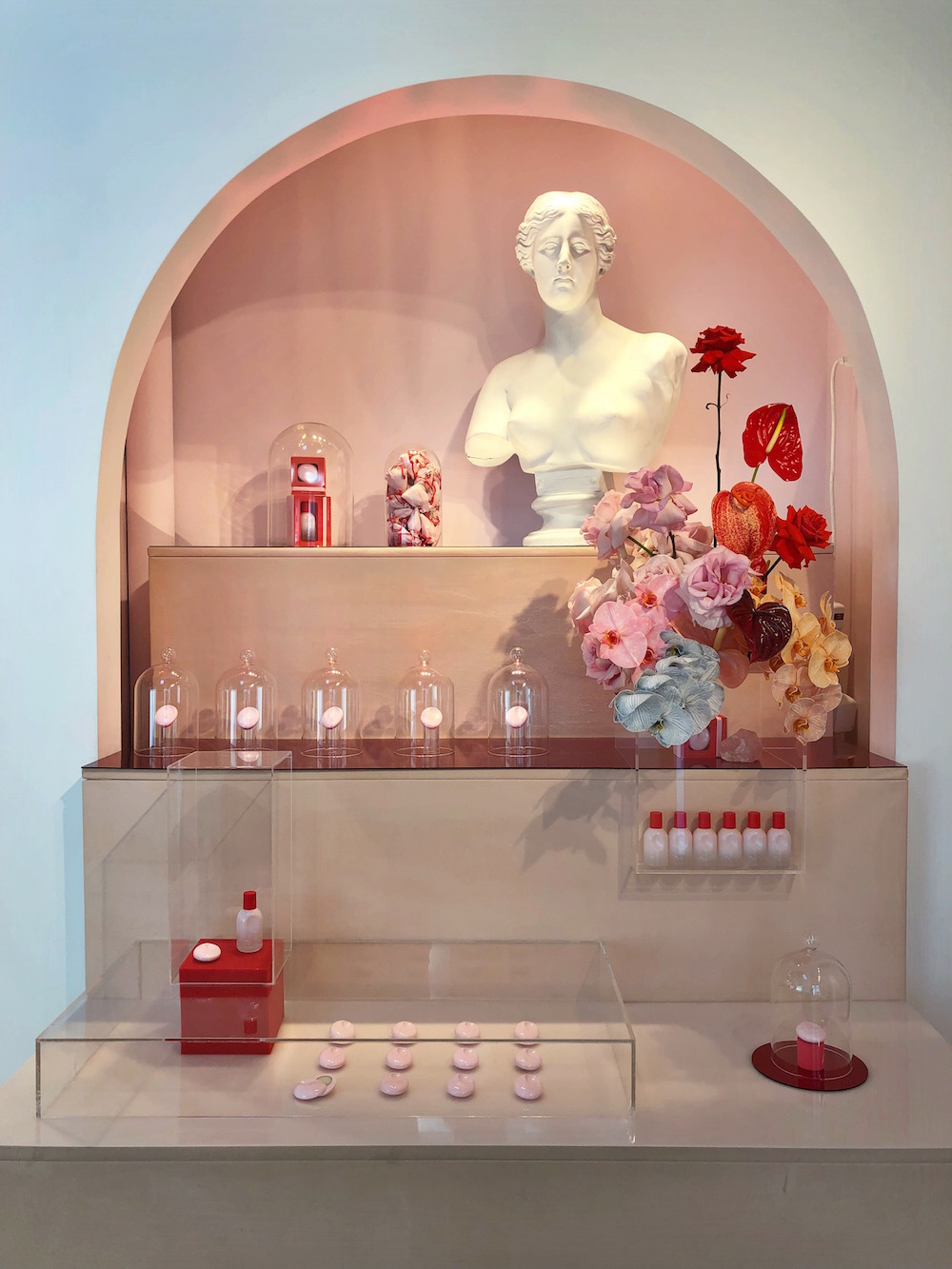 GLOSSIER: A HEAVEN OF SKINCARE AND BEAUTY
Glossier is the makeup and skincare brand that hit everything right on the nail, so that people (mostly millennials that love skincare and millennial pink) line up in a long line and wait to enter the heaven of Glossier. In many ways, Glossier is a marketing genius. The store is not a store but a showroom located in the penthouse accessible through an elevator ride. The brand teaches women to not cover up their faces with thick eyeliner and full coverage foundation, but instead to use makeup to enhance their own natural beauty. A visit to Glossier (always on the weekdays to avoid the weekend line!) is always on my to-do list when in NYC.
123 Lafayette St, New York, NY 10013, USA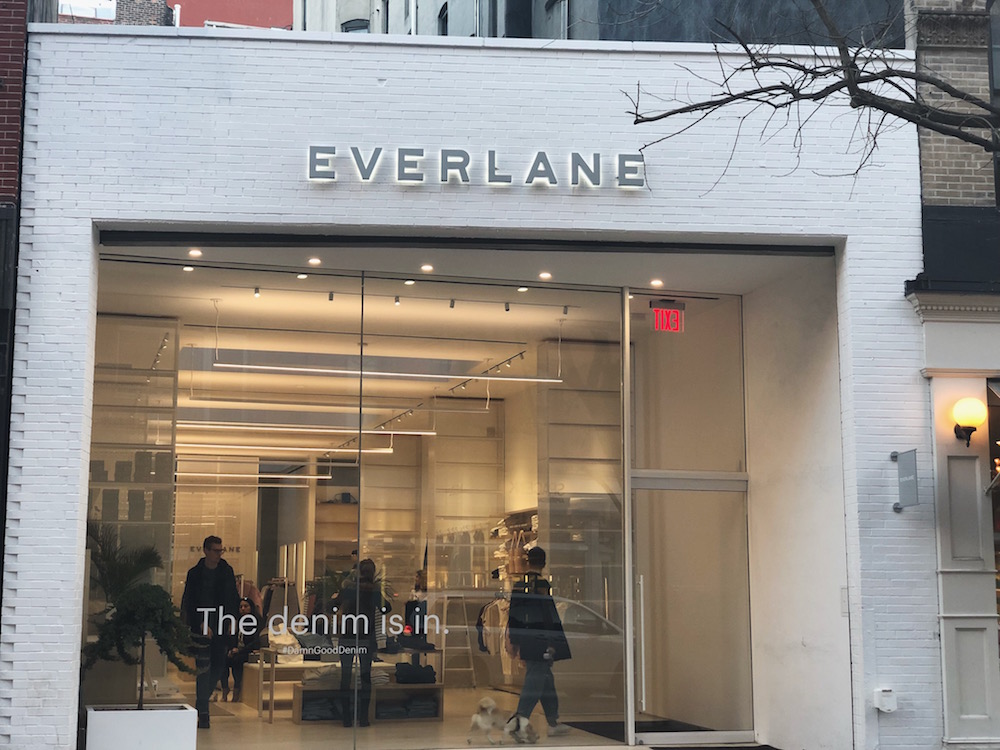 EVERLANE: PRETTY BASICS AND SOFT CASHMERE
Basics at its best. Sustainability at its best. Everlane values sustainability and transparency and produces ethically. Sustainability is shown in the way that Everlane doesn't do trends. They do long-lasting, versatile styles that you can wear now and in ten years, too. Although the store is located in Soho, shopping here won't break your bank. Cashmere sweaters available for 100 dollars. What's not to like?
28 Prince St, New York, NY 10012, USA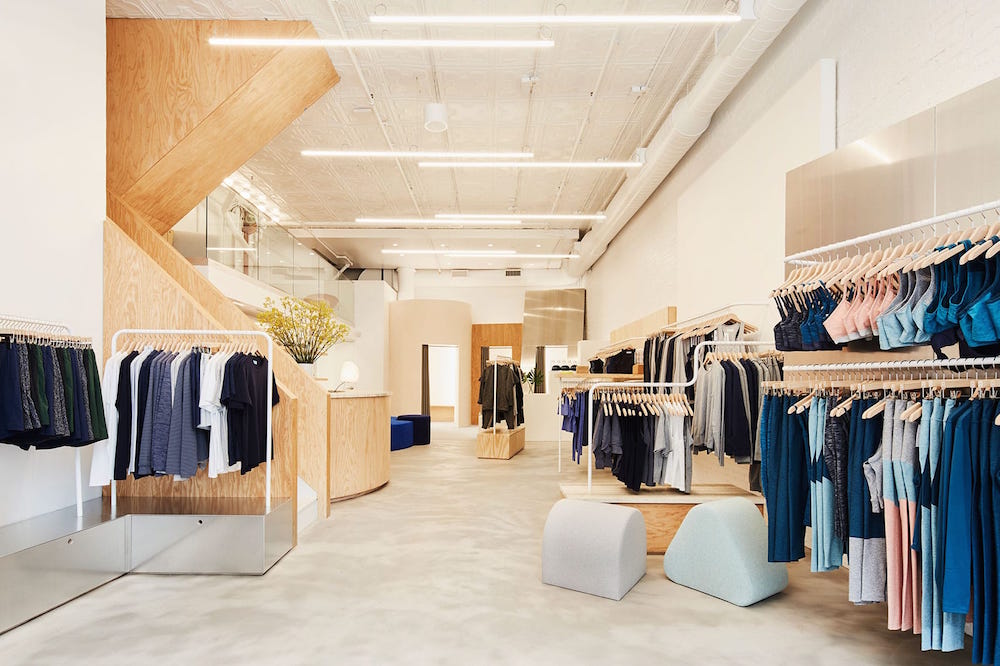 OUTDOOR VOICES: #DOINGTHINGS IN WORKOUT CLOTHES
(ad link) Photo from Outdoor Voices. If you have recently stumbled upon a picture of Instagram of a cool girl wearing even cooler workout clothes, there is a high chance that she wore Outdoor Voices. If the hashtag #DoingThings was added to the picture, it's a bingo! #DoingThings is the hashtag of Outdoor Voices, a workout clothing brand that wants to take the 'working out' out of working out. Working out should be fun, all about simply just #DoingThings, whether it is a long walk with your dog, shopping, hiking, or a sweat-dripping spinning class.
I am an Outdoor Voices loyalist and have turned all my friends into loyalists too. The store in Soho is beautiful, but watch out. You might end up wanting to buy every outfit they have. I know I do.
251 Centre St. New York, NY 10013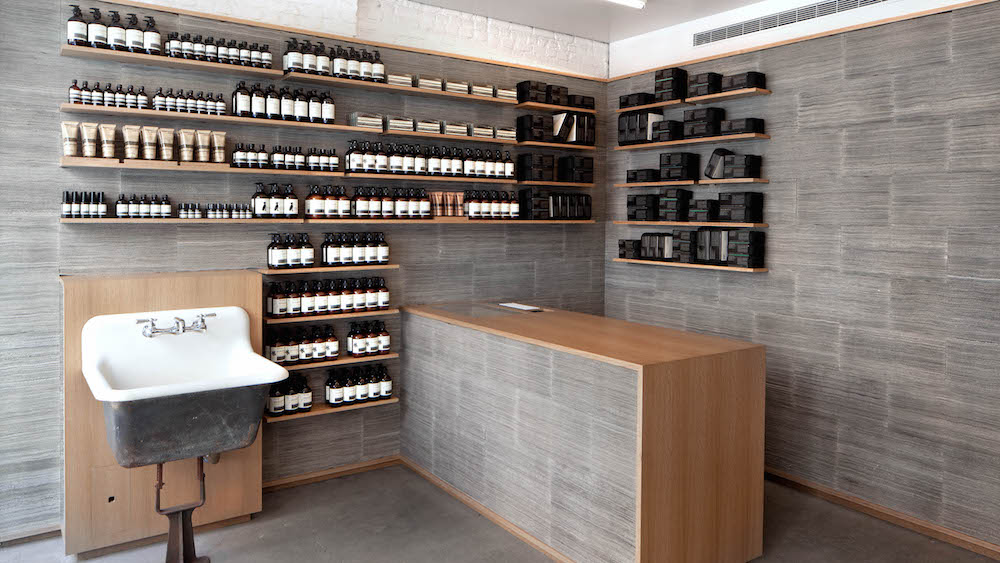 AESOP: HYPED BUT AMAZING SKINCARE
Photo from Aesop. If only I could fill up my bathroom with everything Aesop… #goals. Aesop is an Australian skincare brand located in Elizabeth Street in Nolita which happens to be my absolute favorite street in Manhattan. Depending on your wishes, Aesop has a great hand lotion, little travel sets as well as shampoo for your best four-legged friend. Products are plant-based and sustainable, and oh yeah, they will look great on your Instagram 😉
232 Elizabeth St, New York, NY 10012, USA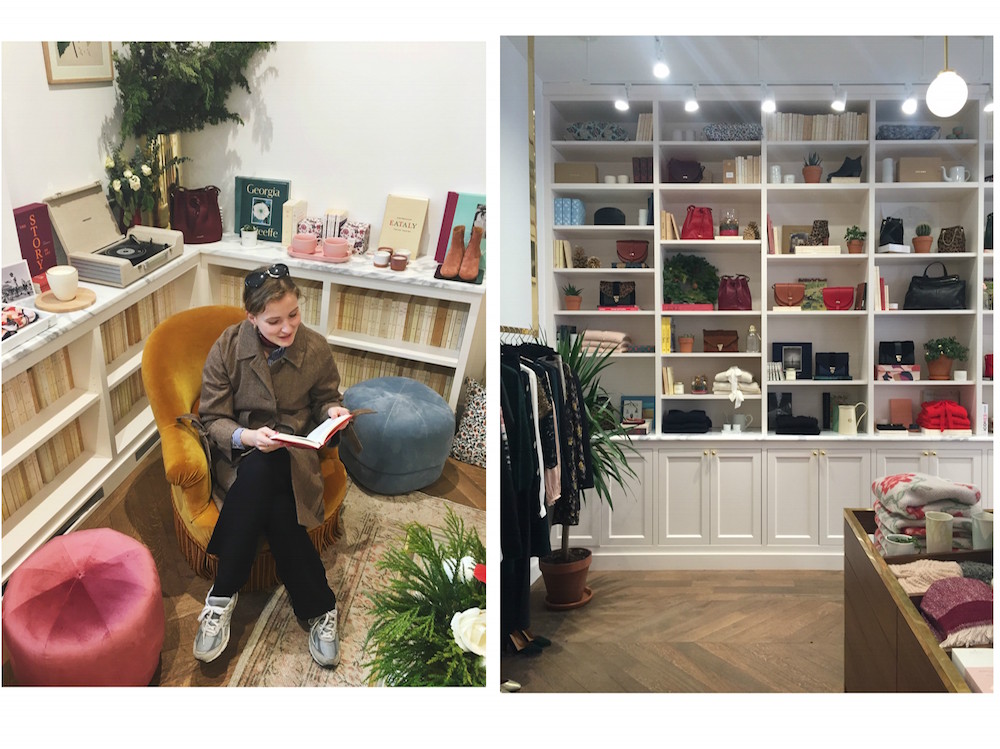 SÈZANE: FRENCH AT ITS BEST
As you enter the Sézane store which is also conveniently located in Elizabeth Street, you instantly get the feeling of oh-dang-I-want-to-turn-this-store-in-to-my-apartment. The clothing brand has its finger on the pulse and knows that in order to win over the online stores, you must give customers a reason to visit the physical store. There are many reasons to visit Sézane! Complimentary coffee, tea, and cake from lovely Maman. A photobooth that even prints your photo.
And although Sézane is a clothing brand, the store is decorated as an apartment, fittingly named L'Apoartement – and everything is for sale. On the shelves you'll find books, planners, hair brushes, scented candles, art, interior decoration and so much more. Sézane is just too cute and definitely worth a visit.
254 Elizabeth St, New York, NY 10012, USA
REFORMATION: THE PRETTIEST SUMMER CLOTHING 
Photo from Reformation. Made in America by people that work under good conditions with fair wages. What is not to like? Also, let me add that Reformation has great denim jeans, beautiful summer dresses, and jumpsuits. The clothes have that laid-back, effortless 'oh-I-just-threw-this-on-but-yet-I-look-amazing' kind of look. I would be forever grateful if I woke up tomorrow and the good fairy had filled up my closet with all Reformation.
23 Howard St, New York, NY 10013, USA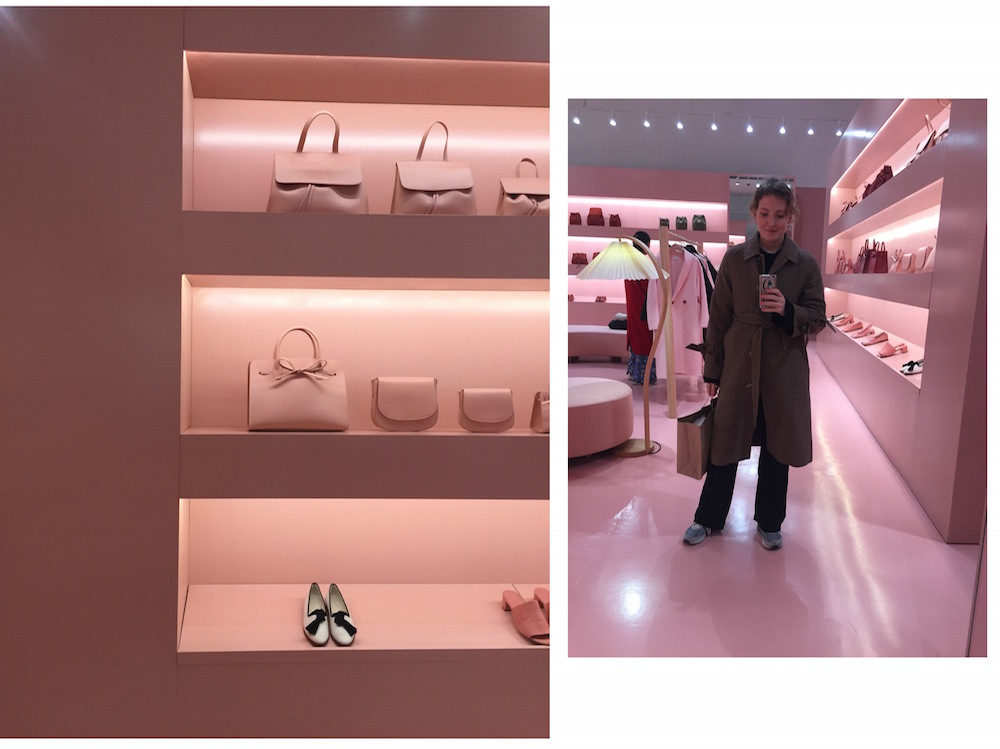 If I was a millionaire, I would head to Mansur Gavriel and get 'one of each, please'. That comment was meant to illustrate that everything Mansur Gavriel has is perfect. Their bags, their shoes, their wallets, their coats, their dresses… As I am not a millionaire, I must settle for a pink suede bucket bag, which I also adore. And don't get me started on their store. Everything is pink, it almost feels like you are in an art installation.
134 Wooster St, New York, NY 10012, USA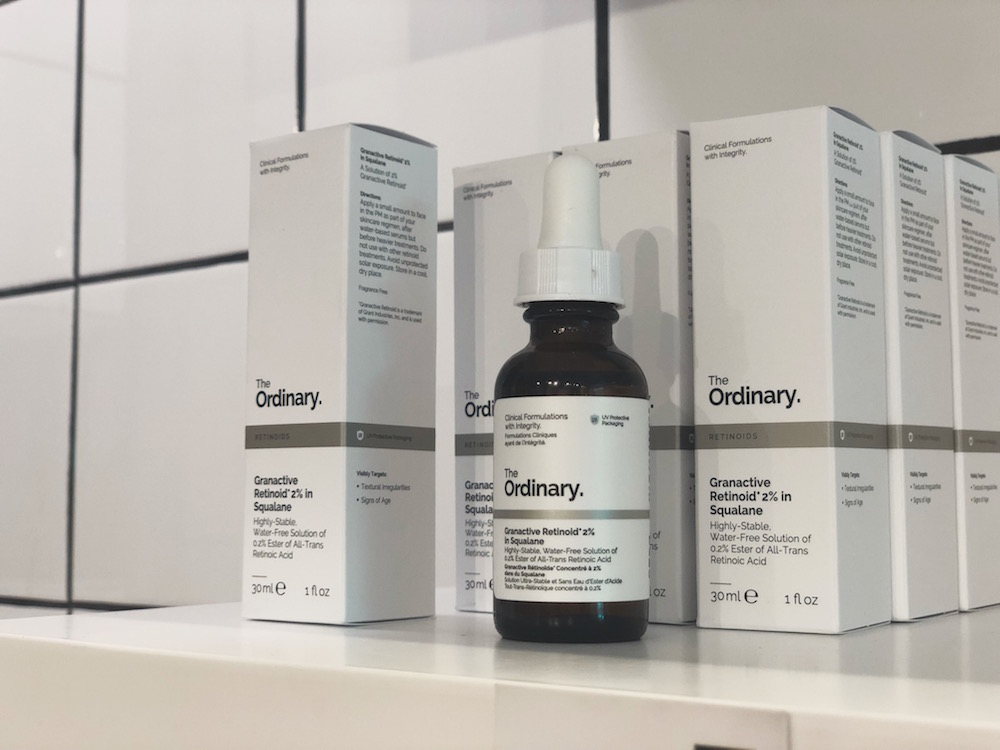 The Ordinary is a beauty company, however different from the beauty companies you know. The products made with 'effective clinical technologies positioned to raise pricing and communication integrity in skincare'. Granted, with product titles such as Granactive Retinoid 2% in Squalane it is a little difficult to navigate what the different products can do for your skin. Luckily, the store has competent employees that are happy to help you out. I have the serum foundation and I love everything about it. Also the price – it is only 6,7 dollars…
26 Prince St, New York, NY 10012, USA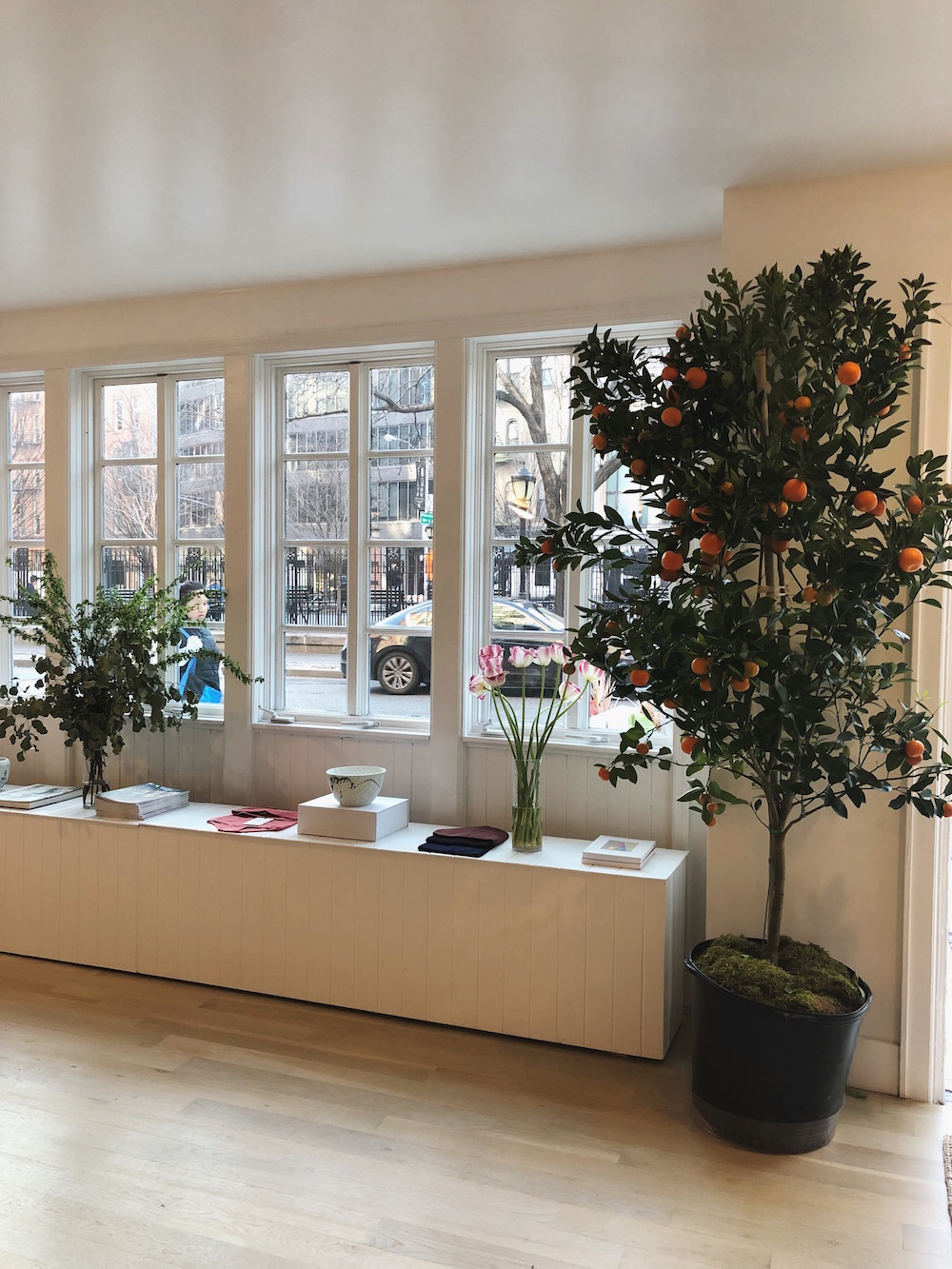 HESPERIOS: CAFE AND ALL THINGS PRETTY
Yet another space I wouldn't mind moving in to. Hesperios taps into all the trend – coffee, flowers, a concept store with gorgeous interior design, Danish bread, knitwear. Hesperios even has knit underwear that I definitely wouldn't mind wearing. The prices are sky-high and the quality likewise.
23 Cleveland Pl, New York, NY 10012, USA
Photo from here. If you are just a tiny bit into books, this is like entering book heaven. McNally has a wide selection of books, from international publications to coffee table books, to publications from other countries (even some Danish books too!) and books from independent publishers. You enter the bookstore, and next thing you know, you've been inside for hours. Real life story! McNally has a little café too, serving good coffee. Guess what the lamps are made of? Books.
52 Prince St, New York, NY 10012, USA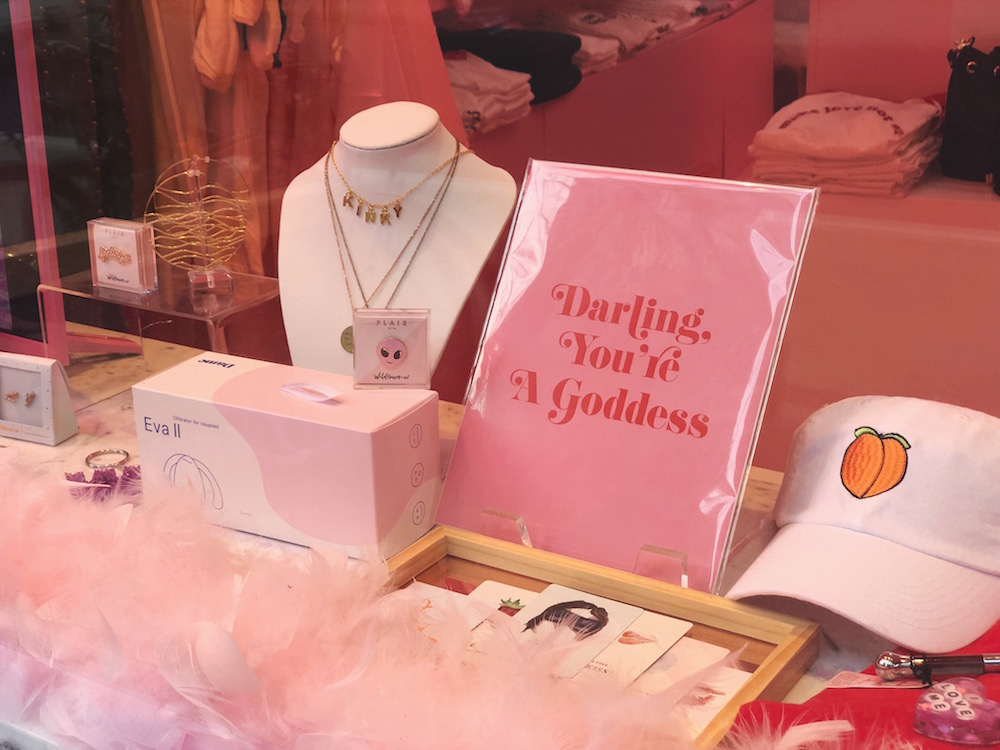 BULLETIN: A STORE LIKE NO OTHER
Bulletin is a store created out of love for women. Proof: 10% of all store profits go to Planned Parenthood of NYC. All products are affordable for young women and come from female-led brands. Bulletin offers the coolest, quirkiest, funniest little nig-nags from beautiful jewelry, 'Nasty Women' tote bags, pins such as this one, and so much more fun and unique stuff.
27 Prince St, New York, NY 10012, USA
Get in the subway, Uber or Lyft, we are going shopping!