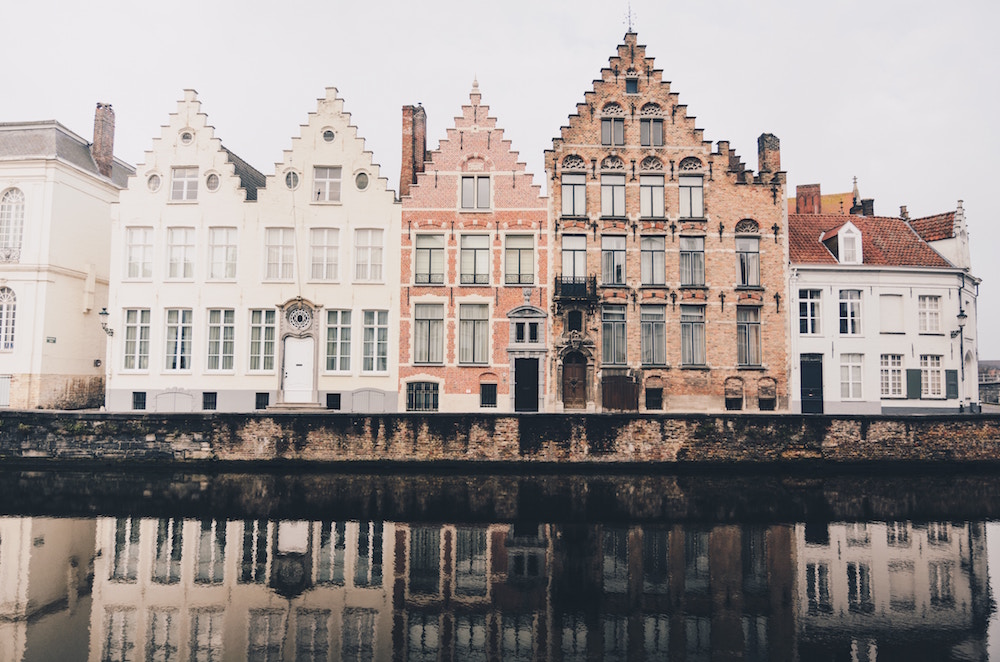 I love many places in the world. I am not very critical, so it really doesn't take that much for a city or destination to impress me. However, Antwerp managed to impress me to a whole new level. Within a few hours, I was convinced, I would wanna move to Antwerp one day! That is quite an accomplishment for a city.
Antwerp is a small city which means it is perfect for a quick getaway. Of course, it is nice to have time on your hands to really explore the city, but I'd also say that two efficient days would be enough here. And in two days would also be sufficient to have you feel like you must come back! 😉
Antwerp is located less than an hour by train from Brussels Airport. The train ticket will cost you from 11 euros, and the trip is simple and fast. Antwerp has everything a big, nice city should have, but in a compact version. Different neighborhoods, sights, hip places to eat, nice cafes, culture, art, water, and old, stunning medieval architecture. Follow along this hipster travel guide to Antwerp to see what you must explore on a trip to the Belgian city.
PLACES TO EAT IN ANTWERP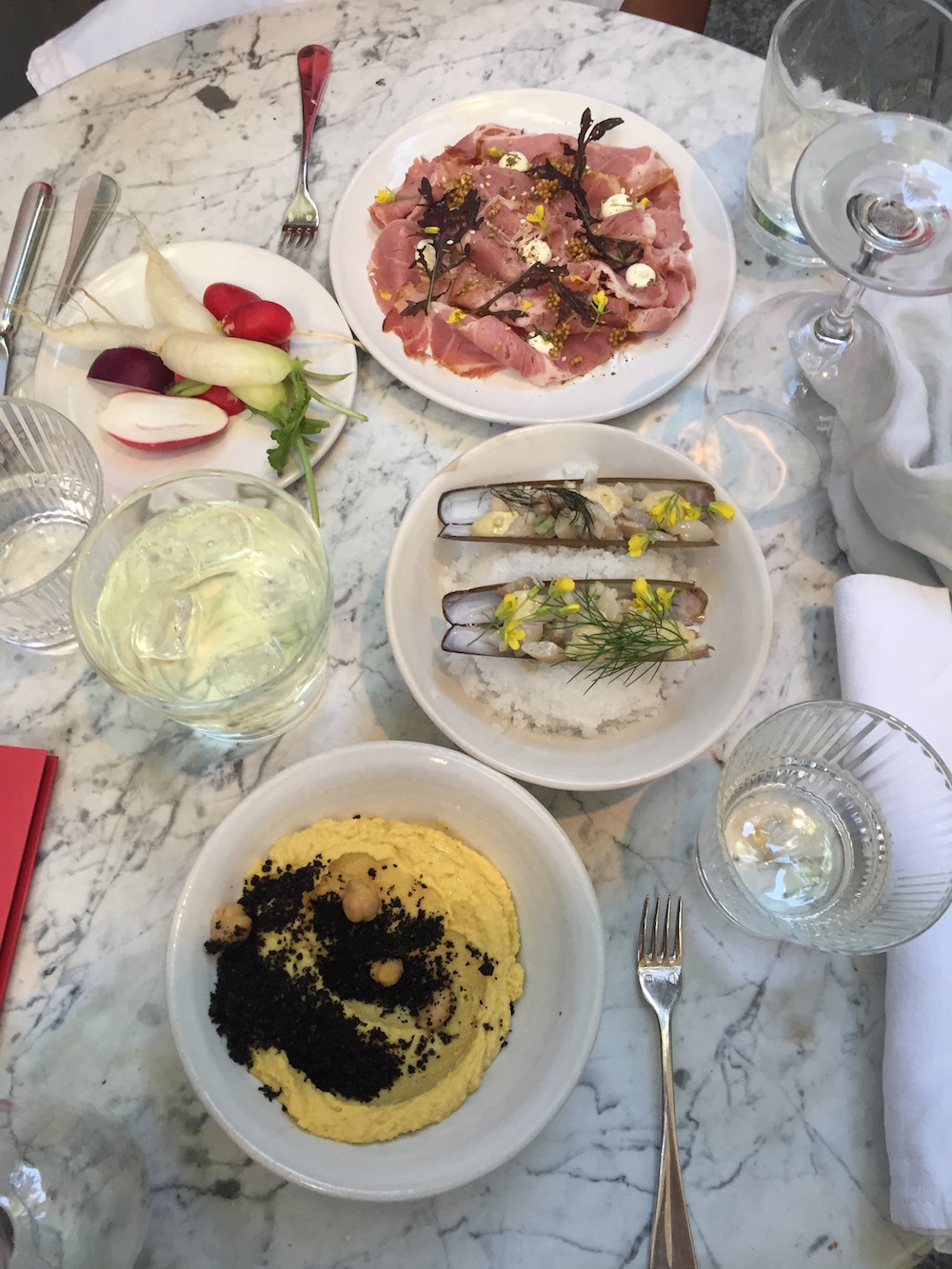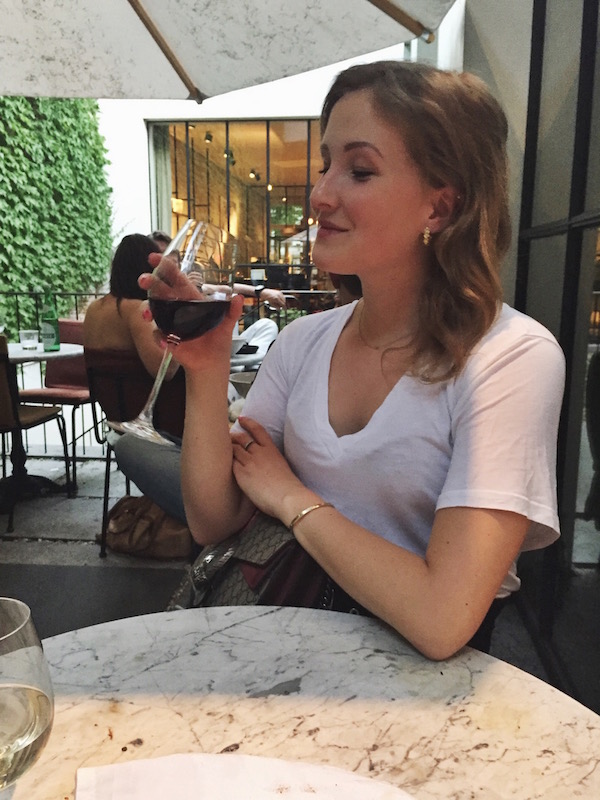 GRAANMARKT 13 – FINE DINING AT GOOD PRICES:  In a beautiful house on the address Graanmarkt 13, everything hip you can think of, has been collected to one. A restaurant including outdoor seating in a gorgeous garden, a store, and a hotel restaurant. Everything is stylish, handpicked and plain beautiful. You will want to move into the apartment, buy everything from the store, and eat every meal at their restaurant. The restaurant offers fine dining, but the prices are a-okay. 45 euros for a three-course dinner, which changes according to the season.
Graanmarkt 13, 2000 Antwerpen, Belgium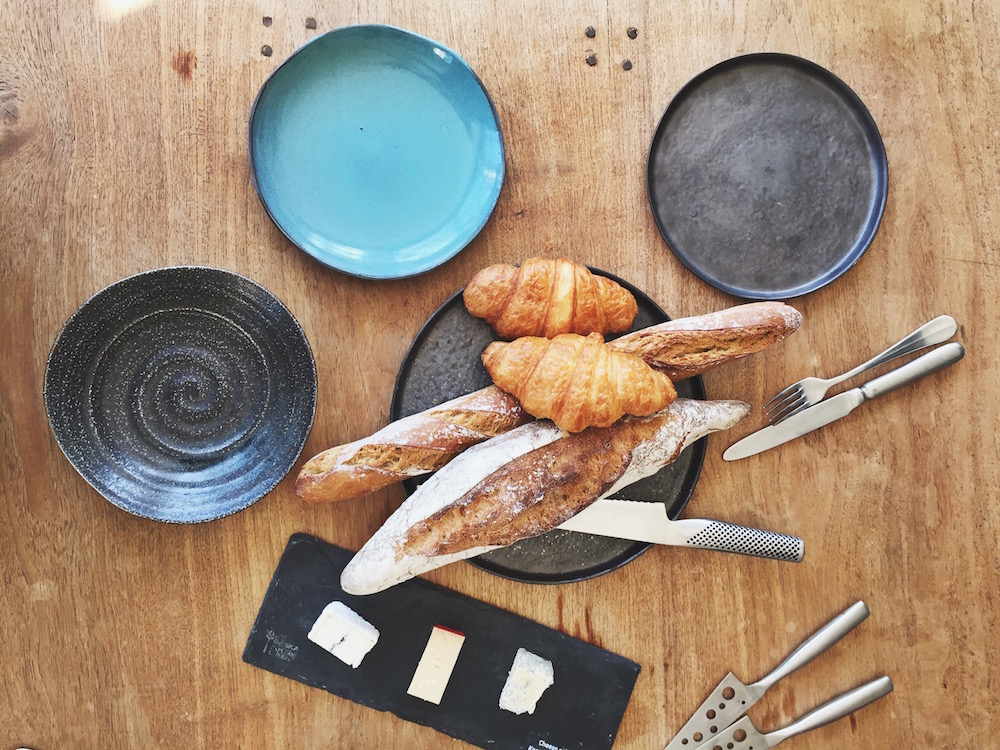 DE KONINCK – FORMER BREWERY TURNED HIP CULTURAL SPACE: I couldn't decide whether De Koninck would be a better fit under 'places to eat in Antwerp' or 'things to see in Antwerp', as it actually belongs under both categories. De Koninck is a former brewery from 1833, located on the outskirts of Antwerp but easily accessible by the city's tram system. The brewery is technically not in function any longer but has been transformed into a cultural place consisting of a beer museum, a rooftop restaurant and several little stores selling artisan cheese, chocolate, cakes, bread, everything high quality and delicious. De Koninck is definitely worth visiting, whether you are in it for the beer museum (where you will also get to taste the yummy beer!), a walk around the brewery to see the little shops or lunch at the rooftop restaurant, Black Smoke.
Mechelsesteenweg 291, 2018 Antwerp, Belgium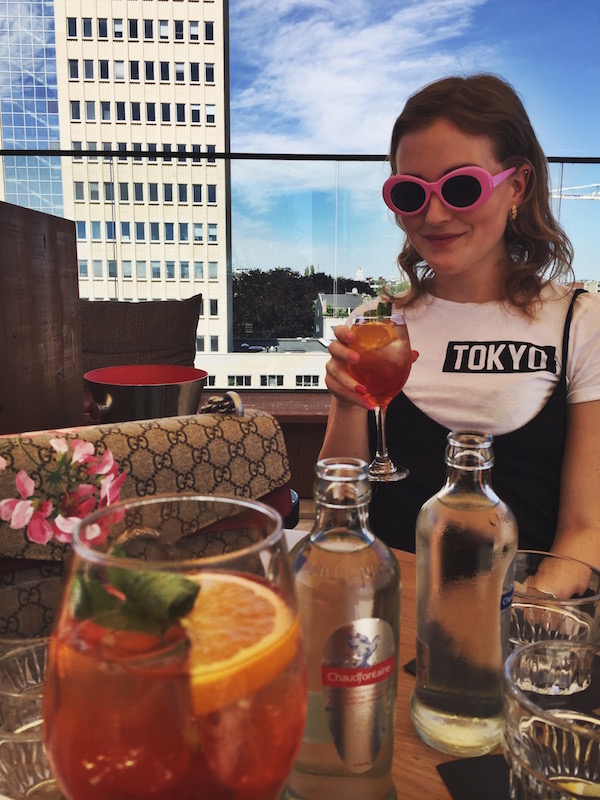 BLACK SMOKE – ROOFTOP RESTAURANT: On the top of De Koninck brewery, you will not only find an impressive view. You will also find a great restaurant which feels so exotic, I almost felt like I was in Miami while having lunch there. Black Smoke also does dinner and good drinks! As the name of the restaurant implies, Black Smoke serves meat, American BBQ-style. Ribs, brisket, burgers – but fear not. If you aren't into meat, Black Smoke also does Mexican style salads. Yum.
Boomgaardstraat 1, 2018 Antwerp, Belgium
KOLONEL KOFFIE – BEST CAFE: Antwerp has tons of great, hip coffee cafes, actually, I would like to go back just for that fact. One of them is Kolonel Koffie. Besides from great coffee, the cafe also knows great food. From breakfast to lunch with beautiful salads and cakes that will make your mouth water.
Montignystraat 51, 2018 Antwerp, Belgium
THINGS TO SEE IN ANTWERP
FASHION & SHOPPING: Home to The Antwerp Six, the fashion designers Dries Van Noten and Ann Demeulemeester, the city has great fashion and shopping. From little boutique stores to high-end fashion, and to the more high-end brands. I especially liked Drukkerijstraat and the Nationalestraat for great shopping posibilities.
Drukkerijstraat and Nationalestraat, Antwerp, Belgium
DIAMOND DISTRICT: Together with India and Israel, Antwerp counts as one of the biggest diamond districts in the world. Bring a fat wallet, boys and girls 😉 Besides from the many diamond stores, the city also has a very secured district where the diamond trading takes place.
MUSEUM AAN DE STROOM: Also known as MAS, the impressive museum showcases the history of Antwerp. The art and history is great, but what is also great is the architecture of the museum as well as the location right on the water. The 10-story museum also invites you to their highest floor to enjoy a breathtaking view over the city. So worth it!
Hanzestedenplaats 1, 2000 Antwerp, Belgium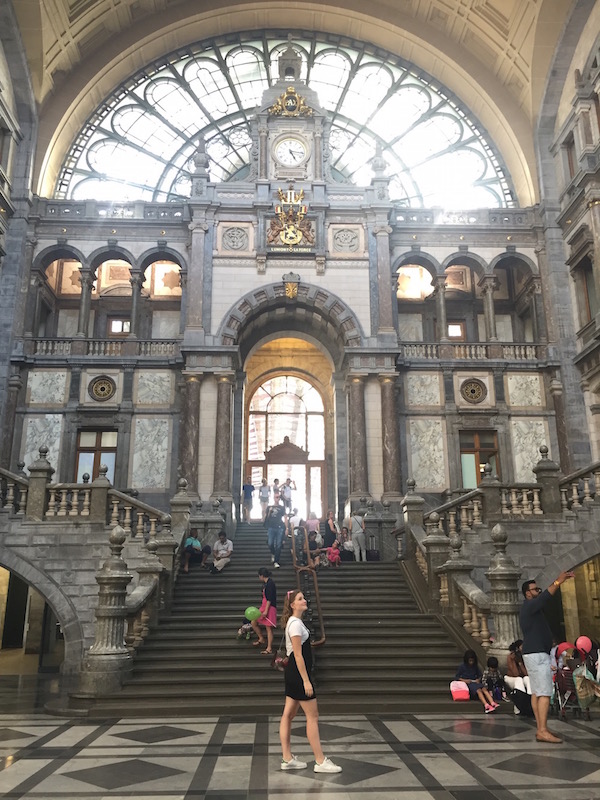 THE CENTRAL STATION: Many are under the impression, that the Central Station in Antwerp is one of the most beautiful stations in the world. I agree. Luckily, you get to see for yourself, as you will most likely arrive to Antwerp with the train at this station.
Koningin Astridplein 27, 2018 Antwerp, Belgium
CATHEDRAL OF OUR LADY: Gorgeous, grand, and impressive. The cathedral is a must see when in Antwerp.
Groenplaats 21, 2000 Antwerp, Belgium
Are you convinced yet? Antwerp is hip, beautiful and endlessly versatile. So what are you waiting for? Go book that trip 😉