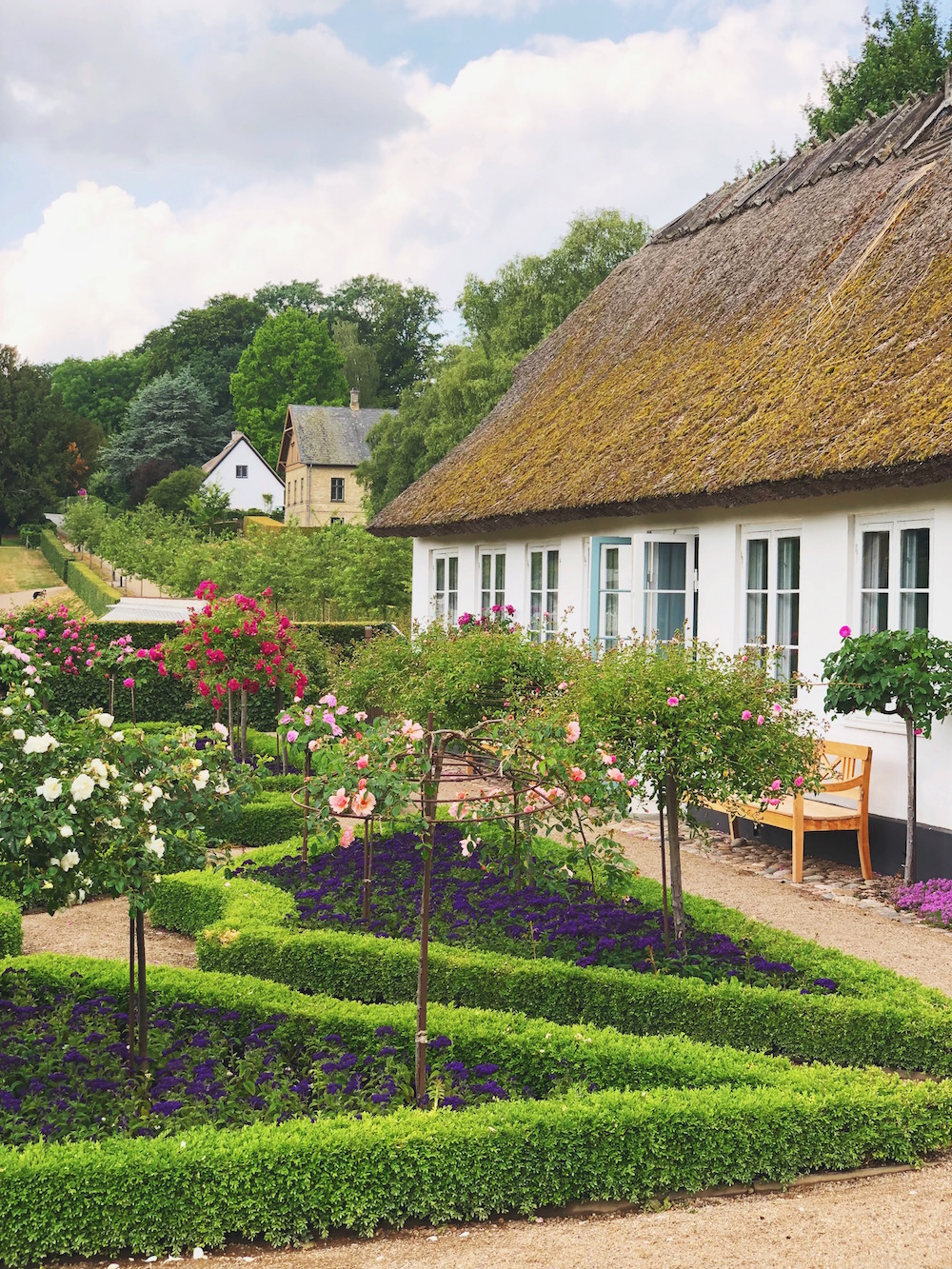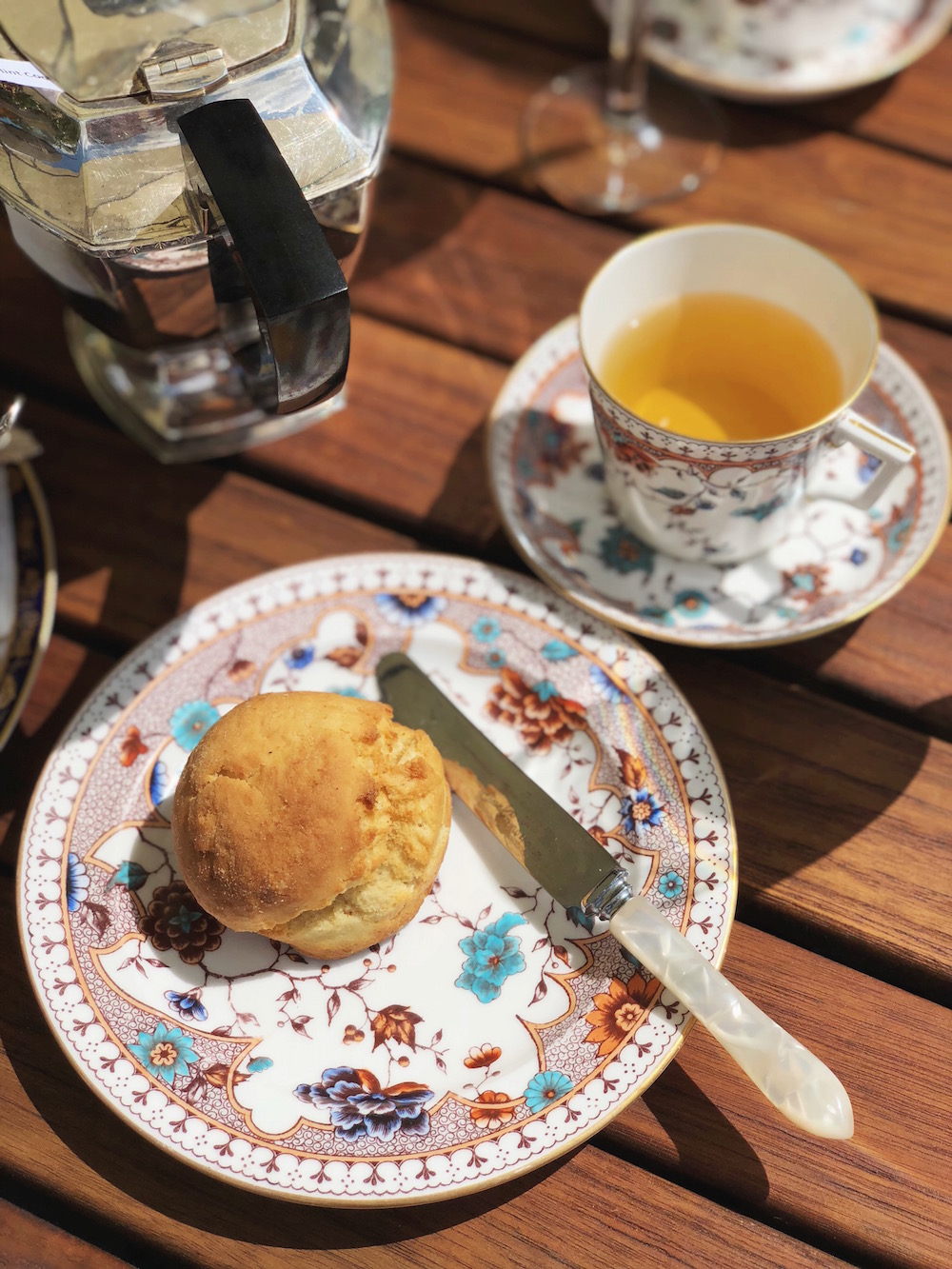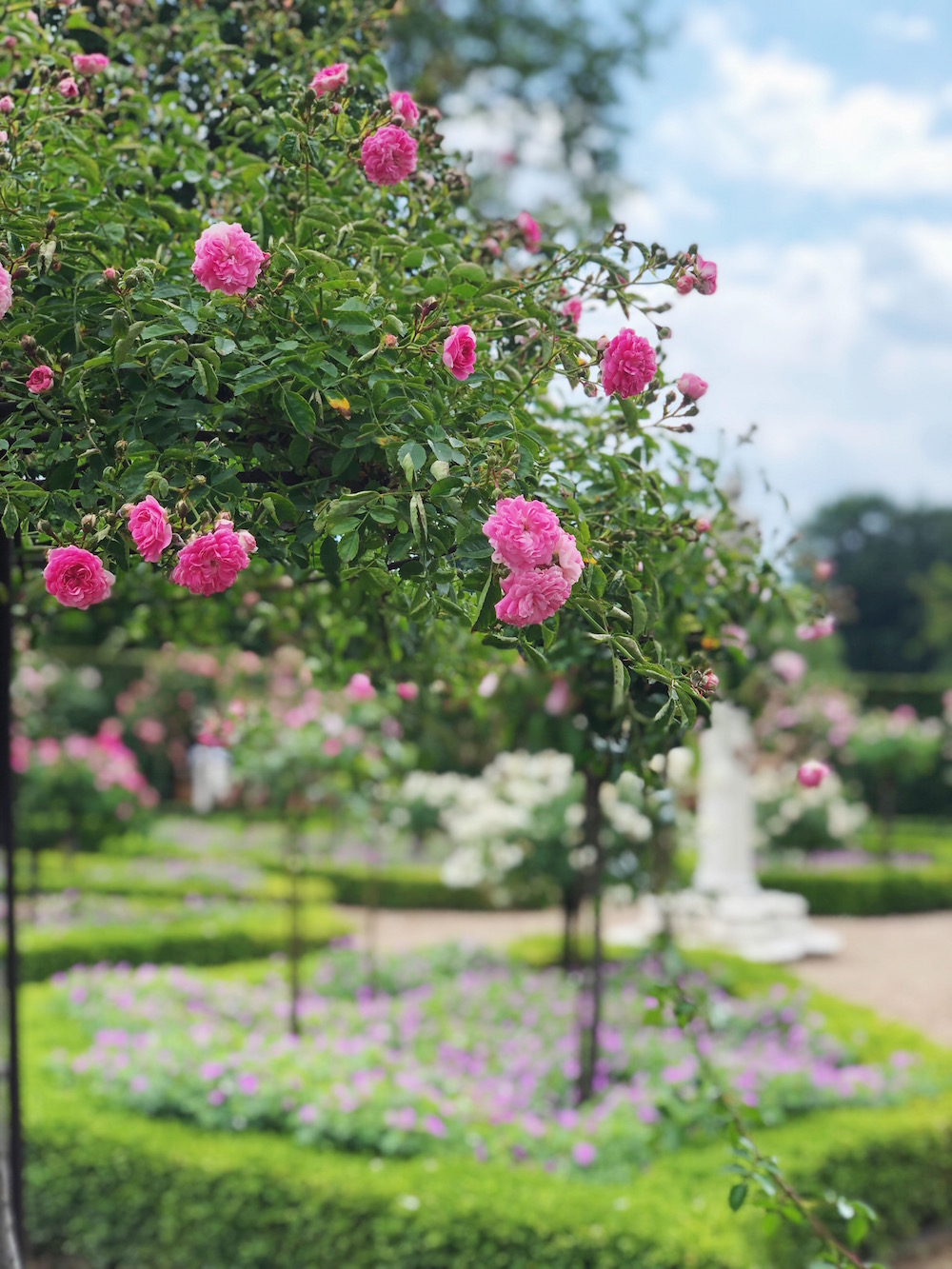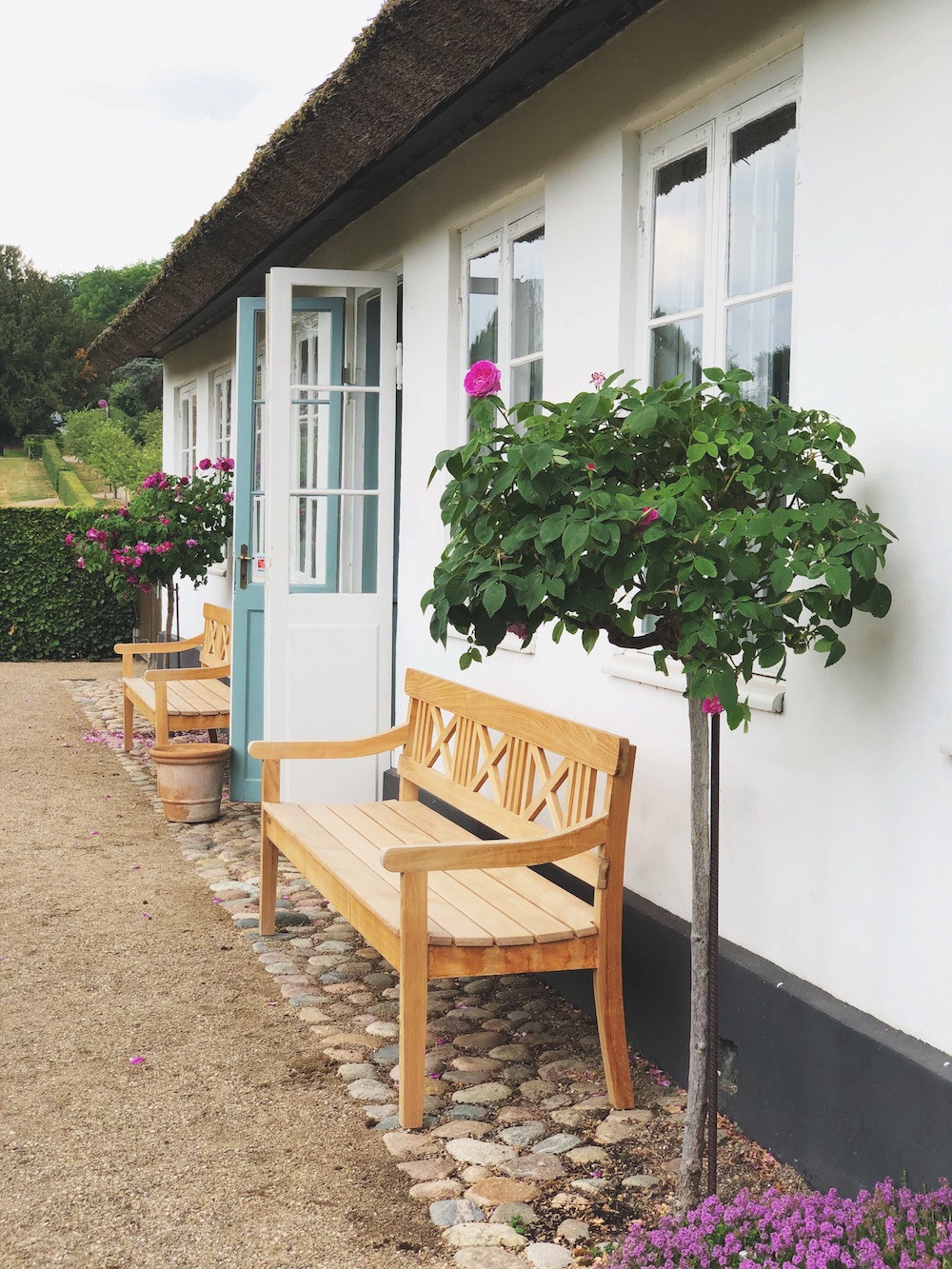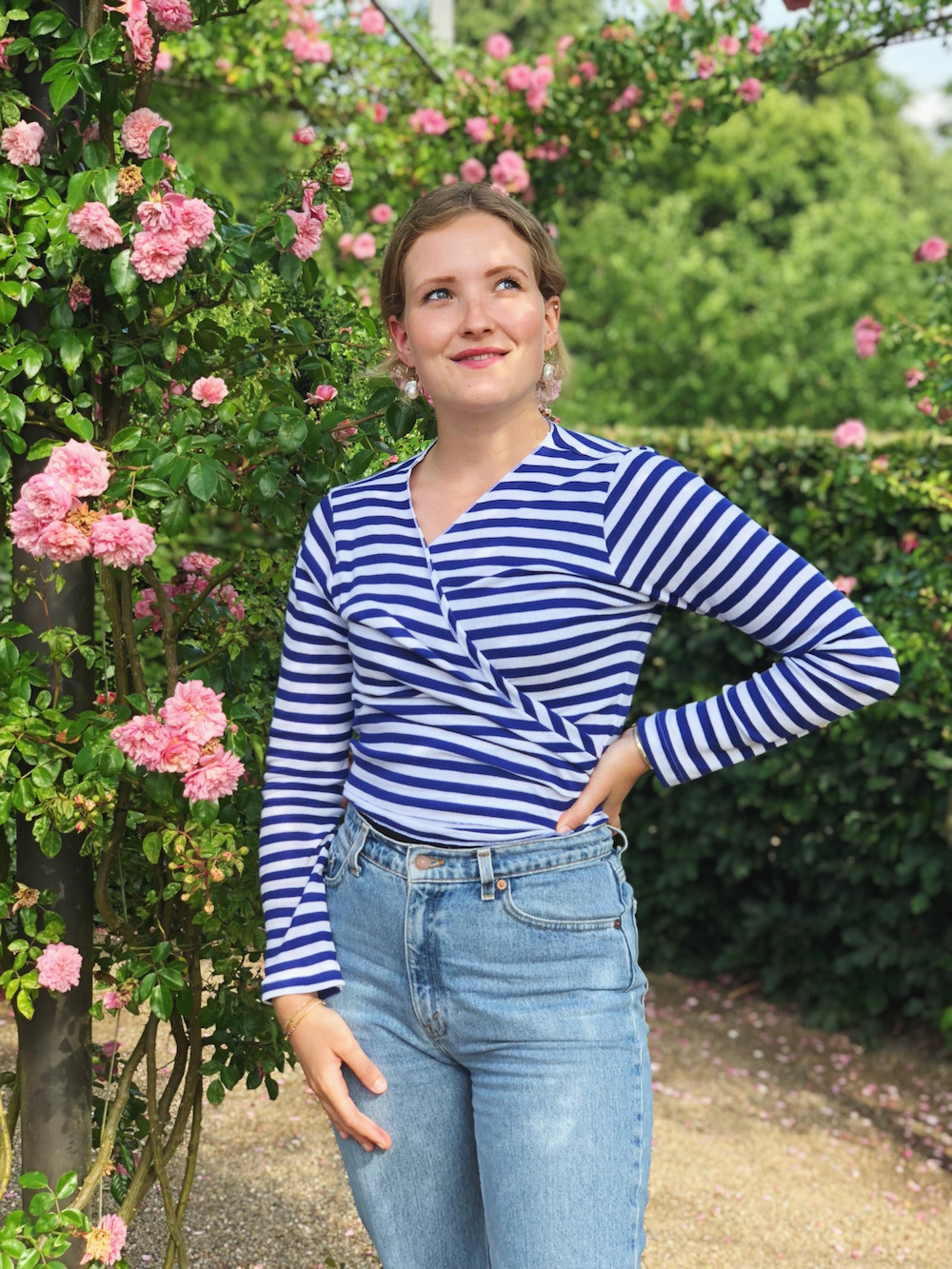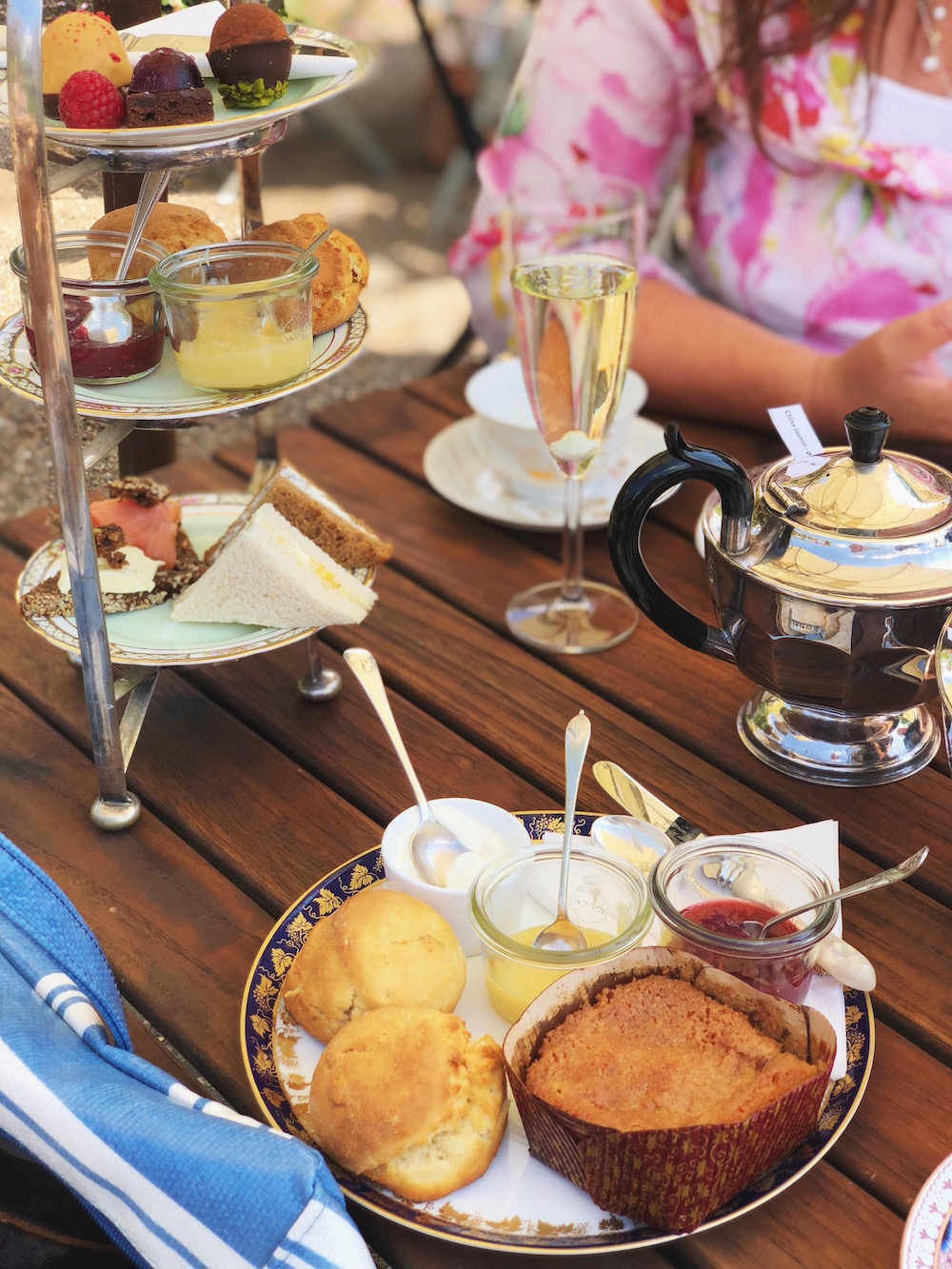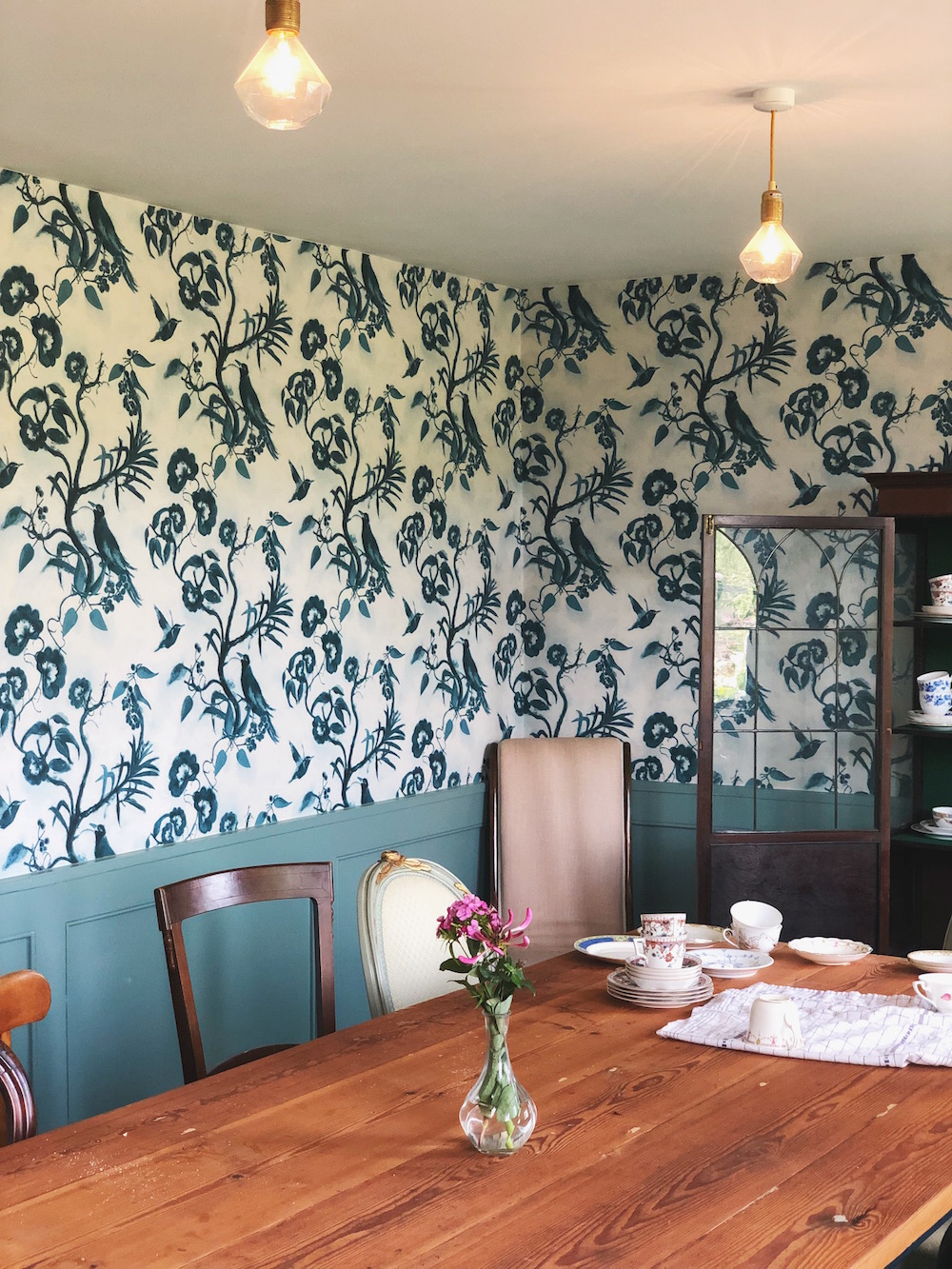 There is nothing like experiencing something out of the ordinary. Something that surprises you, a place that you didn't know even existed, and something that will definitely go straight to the book of memories.
I had an experience like that today. I had afternoon tea in Dronning Louises Tehus which translates to Queen Louise's Tea House. The cafe is located in Bernstoffs Park in Gentofte a few kilometers north of Copenhagen. And what an experience! The place offers the most gorgeous baroque rose garden with roses in all sizes, shapes, and colors, outdoor seating under the roses, a wide selection of teas from Chaya and a menu featuring different afternoon tea appropriate selections. We ordered one Afternoon Tea that came with tea (and refills), scones, little cakes, sandwiches, and a glass of Spumante.
We ended up sitting in the garden for five hours. It was so glorious and lovely, and it made me feel like I was on a vacation, simply because it was a new different experience, yet in my own hometown. I love those kinds of experiences and they are a proof that one should never stop exploring. Just when you think you've seen it all and you know all the spots, you're surprised.
The tea house has a lovely inside space as well which is decorated just as you imagine it. Worthy of a princess to move in. The tea house is open from May till the end of September and serves tea Saturdays and Sundas from 11 am – 5 pm.
Dronning Louises Tehus
Ved Slotshaven 4
2820 Gentofte

Der er intet som nye oplevelser, der overrasker og skaber minder. At opleve et sted, du ikke engang vidste fandtes. Sådan en oplevelse havde jeg i dag, der helt sikkert går direkte i bogen over dejlige minder. Jeg vil så gerne dele oplevelsen, så her kommer et lille tip til, hvad du skal bruge en lørdag eller søndag på inden den 30. september.
I Bernstoffsparken i Gentofte ligger Dronning Louises Tehus. Udover det lillle, skønneste hus i bondegårdsstil, der er indrettet værdigt til en prinsesse, hvor der bliver serveret te, kan te-drikkende gæster sidde i den fantastiske rosenhave, hvor der findes roser i alle farver og afskygninger. Helt magisk og så smukt.
Her var jeg i dag og fik Afternoon Tea. Serveret på klassisk høj opsats med tre lag (har den et navn?), der indeholdt små fingersandwich, små kager, scones, lemon curd, marmelade, et glas Spumante og alt det te, man kan drikke. Vi endte med at sidde i haven i fem timer, så fint og hyggeligt var det. Vi var tre, og vi endte med at dele en Afternoon Tea, en ekstra portion scones og en rabarber-crumble. Man behøver altså ikke bestille en Afternoon Tea til hver.
Teen er fra Chaya og jeg fik smagt Mint Cooler, Grøn Mynte og China Jasmin.
Tehuset har åbent fra maj til 30. september og serverer te hver lørdag og søndag fra klokken 11-17. Udover Afternoon Tea, serverer Dronning Louises Tehus faktisk også brunch frem til klokken 13. Menuen kan du finde lige her. Jeg er meget begejstret over oplevelsen, for jeg holder så meget af at opleve nye steder, især i min egen by. Det føltes næsten som at være på ferie, især fordi Afternoon Tea serveret med stil nu ikke længere er forbeholdt, når man er i London!
Dronning Louises Tehus
Ved Slotshaven 4
2820 Gentofte