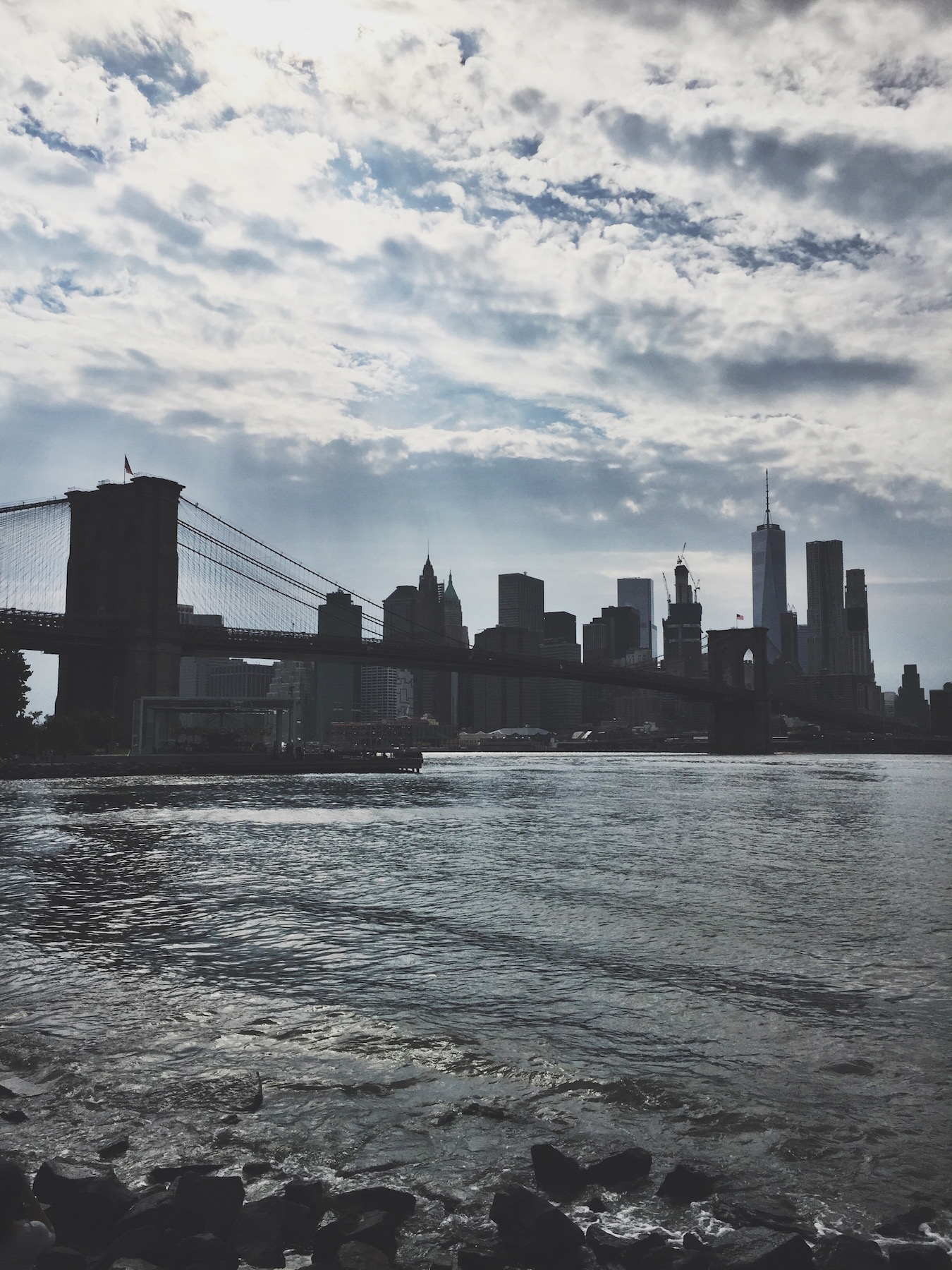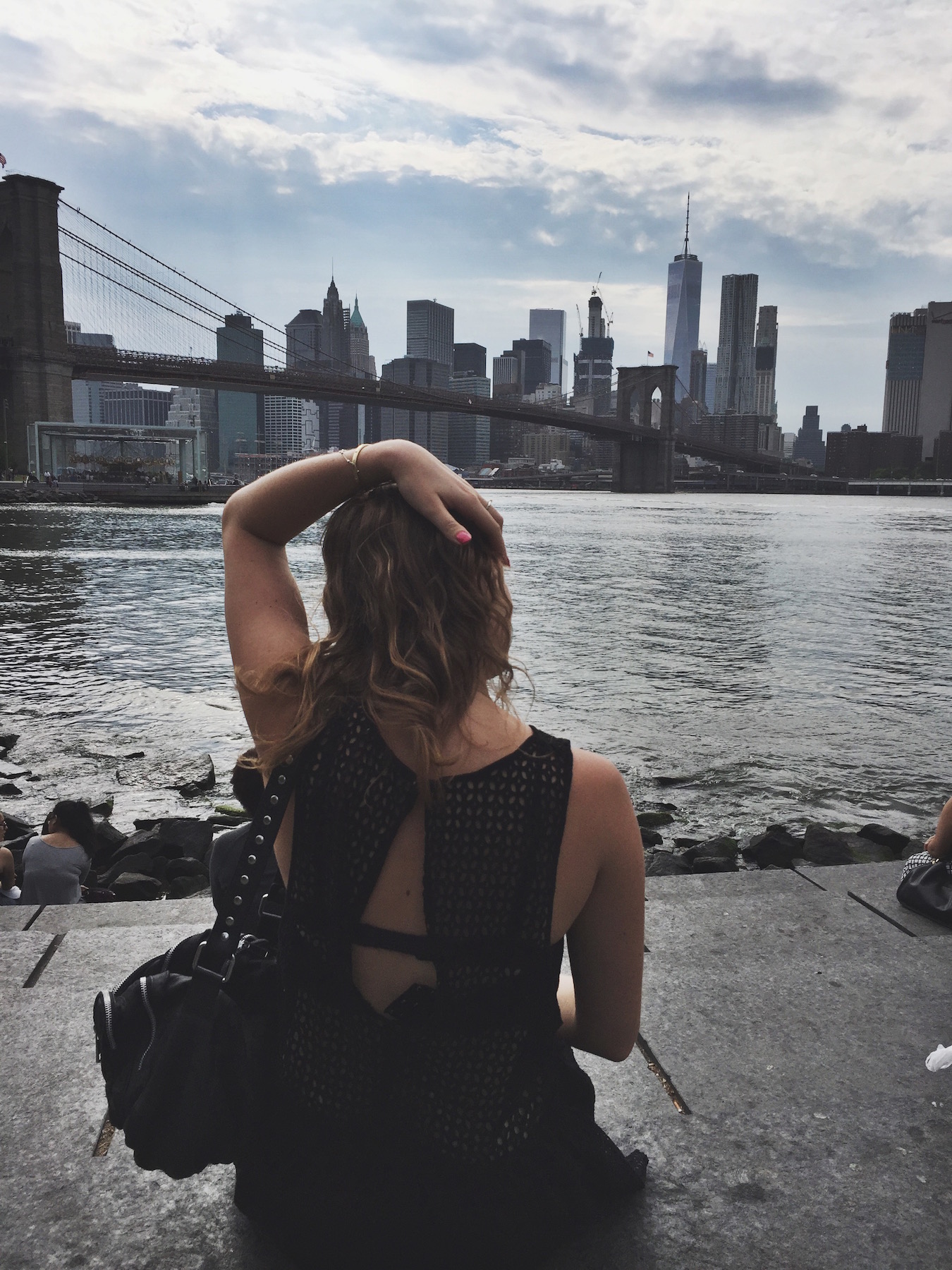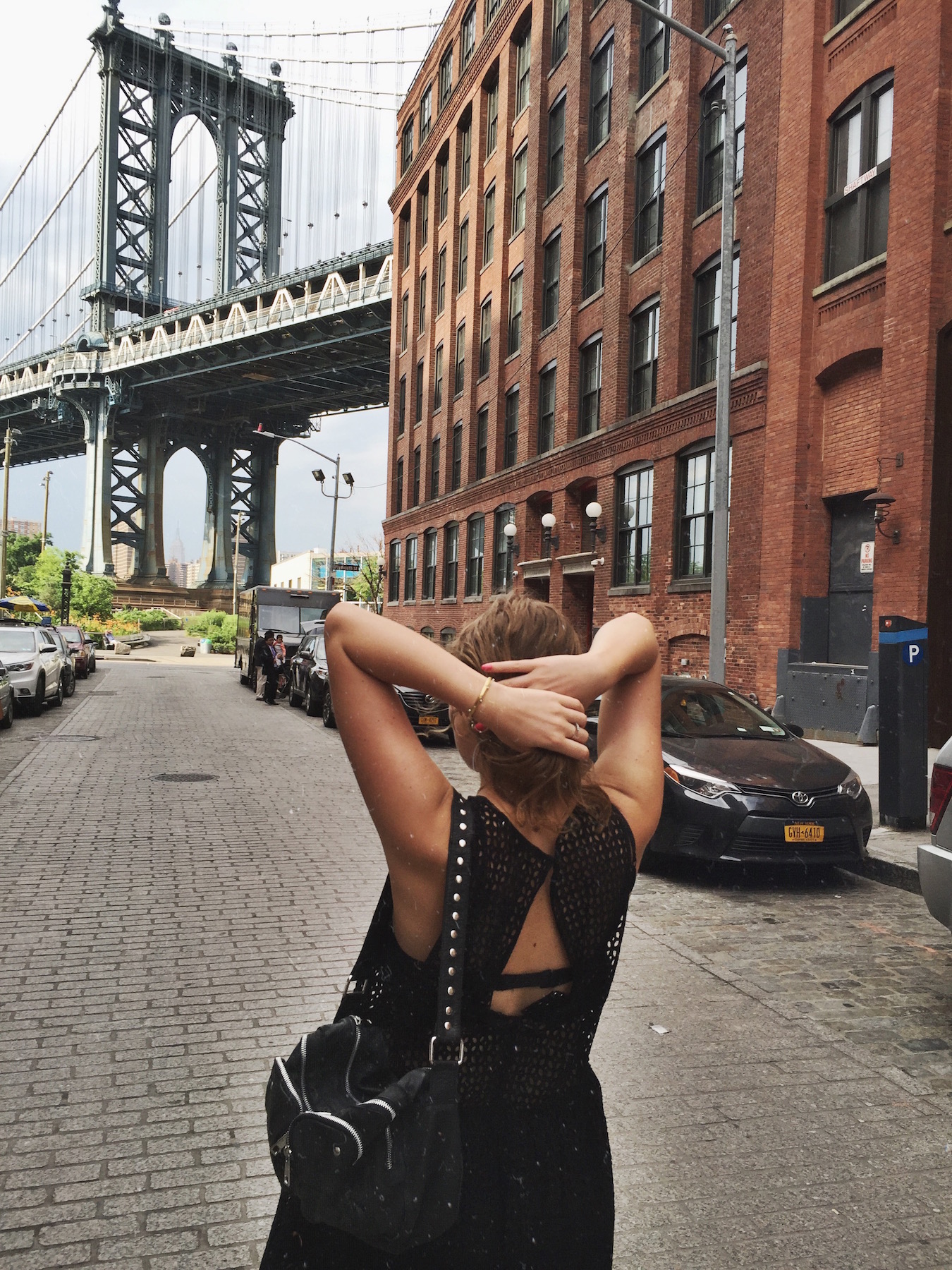 Det her sted i Brooklyn, skal du besøge, når du er i New York! Stedet hedder Dumbo. Det er en bydel i Brooklyn, og Dumbo står for "Down Under Manhattan Bridge Overpass".  Det er et af de allermest fotogene steder i hele byen. Her får du alt den New Yorker-stemning, du kunne drømme om. Gaderne har brosten og bygningerne er gamle varehuse med de klassiske New Yorker vinduer og mursten. Derudover ligger Dumbo lige ved vandkanten, og der er derfor en fantastisk udsigt til Manhattan og alle broerne.
Det første sted, du skal se på din tur i Dumbo er krydset ved Washington Street/Water Street. Er du fan af Gossip Girl, så kender du dette sted. Det er nemlig her kære Dan Humphrey boede, og man altid i serien så denne fantastiske udsigt som på billedet. Broen er Manhattan Bridge, og kigger man godt efter, kan man skimte Empire State Building lige imellem broens ben.
Når du har gået rundt i gaderne og suget Dumbo stemningen til dig, så skal du gå videre til Brooklyn Bridge Park. Her kan du nyde endnu mere af udsigten, slå dig ned på en bænk eller i græsset og suge stemningen til dig. Har du mere energi, kan du tage turen tilbage til Manhatten over den fantastiske Brooklyn Bridge.
____________________________________
English: And that place is called Dumbo. Dumbo is an area in Brooklyn. For the uninitiated Dumbo stands for Down Under Manhattan Bridge Overpass. It is an area that is often shown in movies because it has that real New Yorker vibe. The old, cobblestone streets, warehouse buildings with the windows with the little squares. Dumbo also has one of the, indisputably best views in New York City!
In this area, there are two particular places you have to see. One of them is Water Street/Washington Street. If you are a Gossip Girl fan, you will know this view! It is on that street where Daniel Humphrey lives with his family, and you have the gorgeous view of the Manhattan Bridge. Another cool thing about this view is that in between the bridge, you can actually see the Empire State Building! While this place is popular for photos, you will not be the only one here to try and get a good shot. With a little patience, it will eventually be your turn, and you can also get a good picture.
After you walk around the beautiful cobblestone streets for a little bit, I suggest you go to the water  to sit in the grass or on a bench to enjoy the Manhattan skyline view and all the bridges.