If you frequently visit cafes in Berlin, you will know that Berlin is the city for freelancers that are all spending hours every day camping at a laptop friendly cafe, drinking bottomless coffees and getting, whatever work they do, done. I am also a big fan of working from cafes because I am able to work way more focused and effectively than if I stay at home. This means that I have done a lot of research, spending hours at various laptop friendly cafes all over the city, trying their coffees, cakes and the comfort of their furniture all in order to find the the best cafes to work from in Berlin that I will now share with you.
The best cafes to work from in Berlin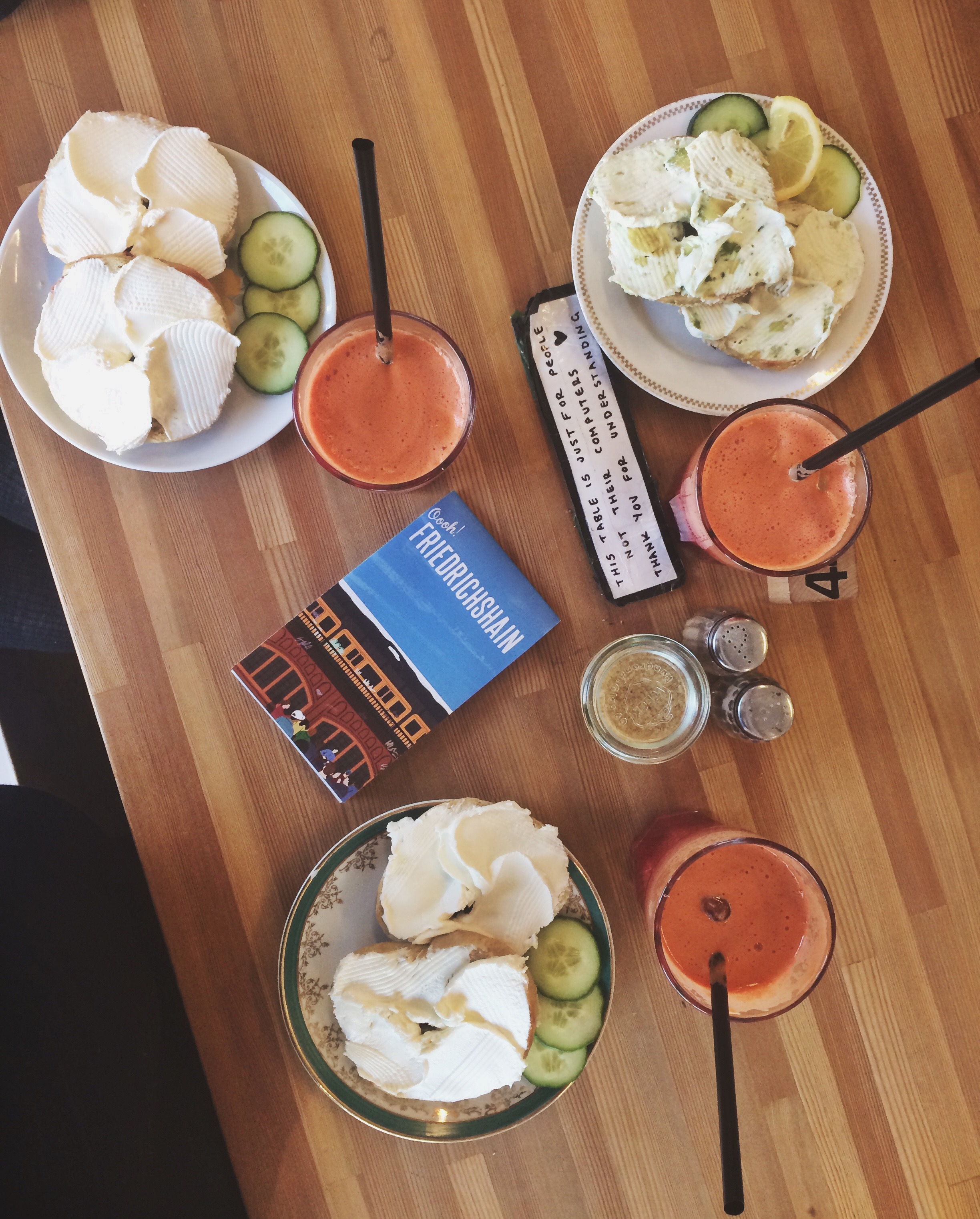 Located on Warschauer Straße, Shakespeare and Son's attract many visitors every day. Some come for the wifi and laptop friendly surroundings, some come to try the best bagels of Berlin, and some come for the yummy cakes. The best part is is that you can come for all of it at the same time!
Open every day 9am-8pm
Warschauer Str. 74, 10243 Berlin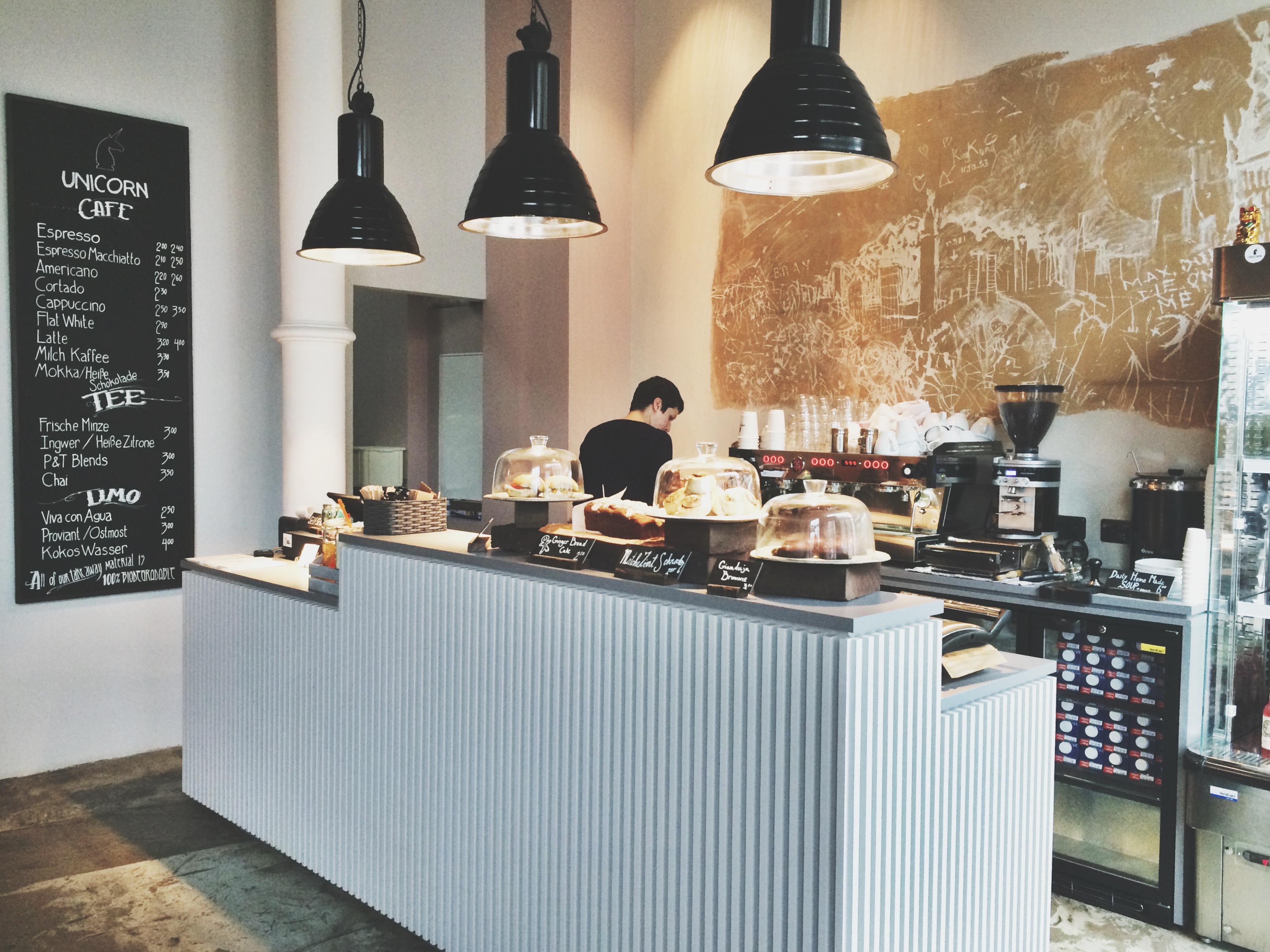 This place is actually a real office, because customers can buy monthly memberships and then come to work here every day. Non members are also welcome to come work here (you only get wifi for one hour,though!). The place is very modern and hip, and on their menu card you'll find a sortiment full of healthy food and some vegan options, besides from good coffee and fresh juices.
* Note: the wifi usage is limited to one/two hours here, if you don't have a membership.
Weekdays, 8am-7pm, Sat-Sun 10am-7pm
Brunnenstraße 173, 10115 Berlin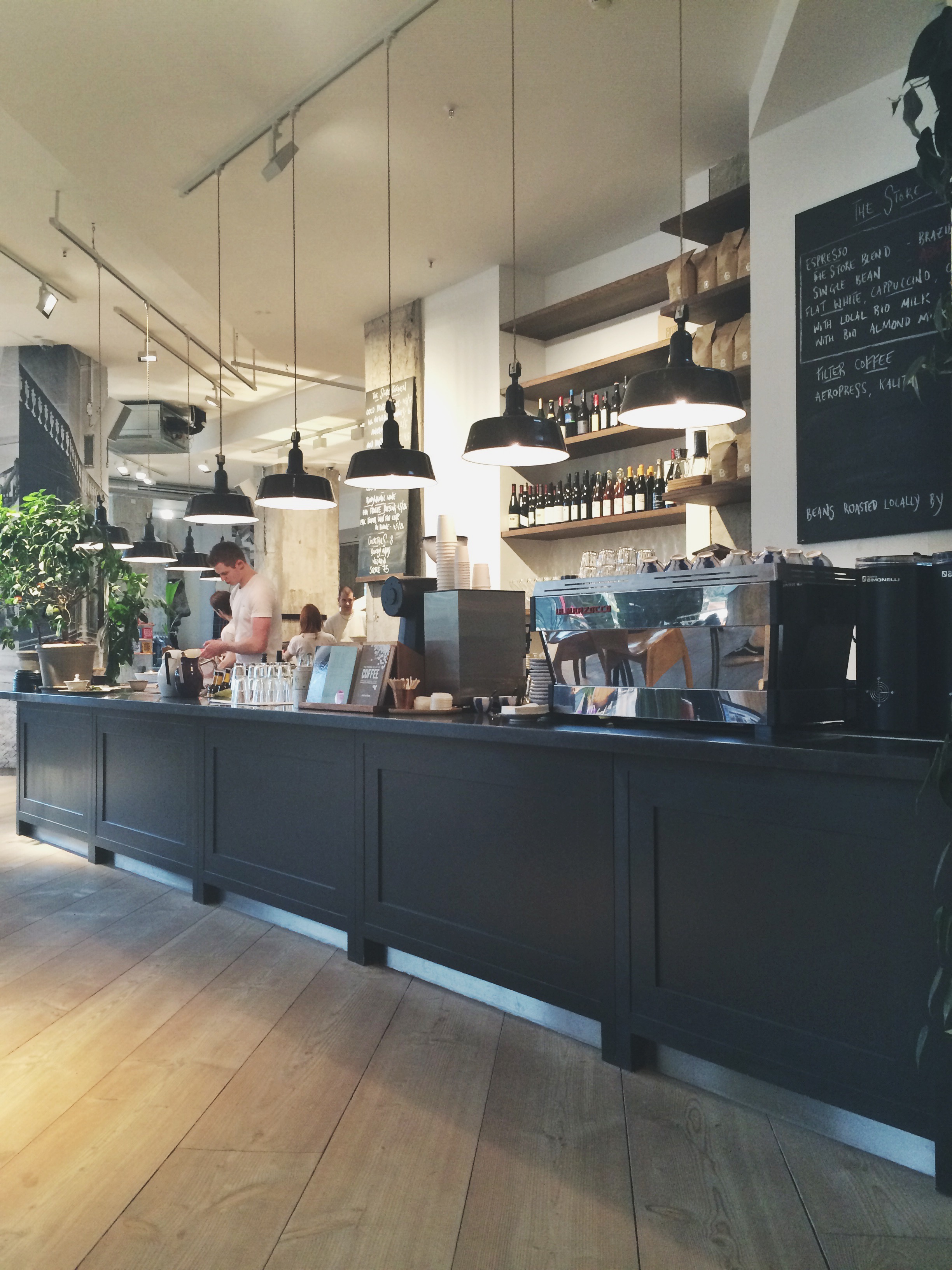 The Store at Soho House
Now the people that aren't initiated at Soho House also have an opportunity to hang out at Soho House. The Store is located at the ground floor of Soho House, and this place does many things. First of all, it is a concept store selling flowers, beauty stuff, clothes and decoration for the home. Furthermore The Store also has a great cafe, serving everything from coffee, slow pressed juices, to breakfast to salads that you can chose yourself. The place is beyond hip and you can sit here undisturbed for hours to get a lot of work done.
10am-7pm, Sunday closed
Torstraße 1, 10119 Berlin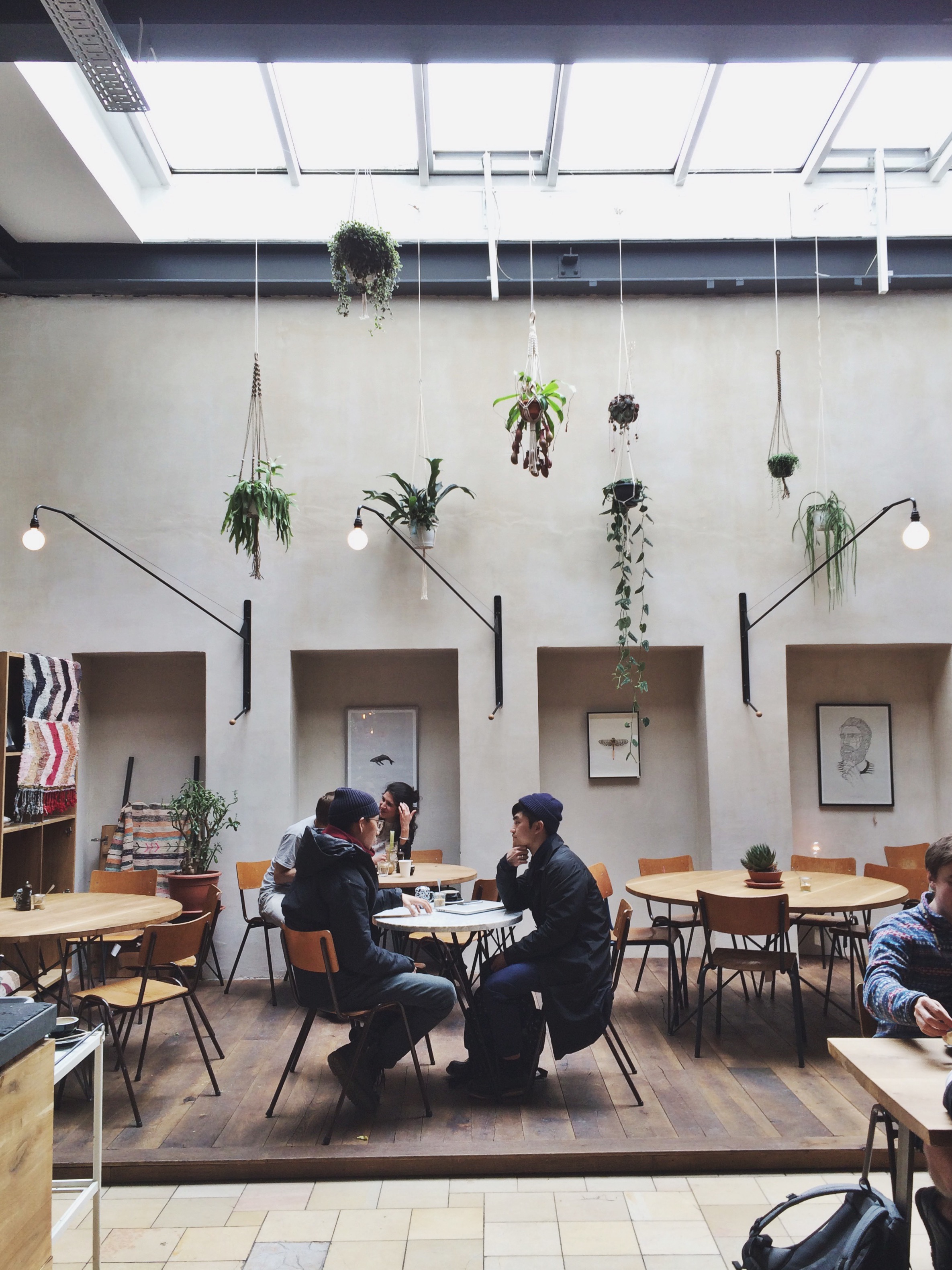 Hallesches Haus
Like The Store at Soho House, Hallesches Haus is also a multi place serving as one of the best home decoration stores you'll find in Berlin, a cafe and even an event space, when Hallesches Haus a few times per month hostes different food events. The building that Hallesches Haus is located in, is gorgeous, and so is everything within their cafe and store, so it is impossible to not feel good and inspired when working from here.
9am-7pm, Sat 10am-4pm, Sun closed
Tempelhofer Ufer 1, 10961 Berlin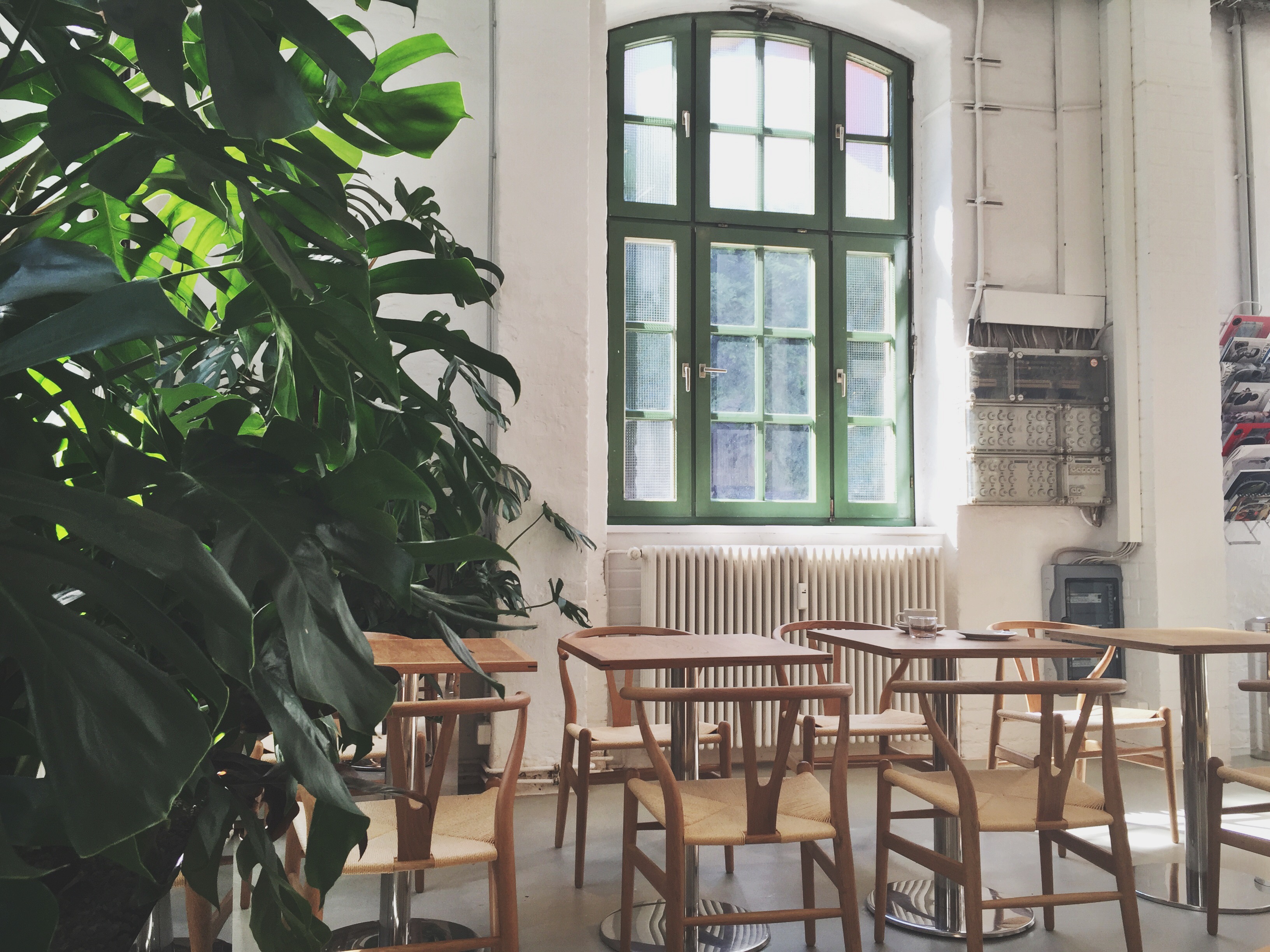 Bonanza Coffee Roastery
Most people, and especially those who like coffee know of Bonanza Coffee Heroes, but then they also know that it is not really possible to bring a laptop to that place, nor to feel good taking up space there for a longer time, as that cafe is always packed. But there a good news! Bonanza Coffee Heroes recently opened a bigger cafe in Kreuzberg that also holds their coffee stock and roastery. Here you have plenty of space to camp for a few hours with your laptop, and still the possibility to get some of the best coffee in Berlin. What's not to like?
Closed Mon-Tues, Wed-Fri: 9am-5 pm, Sat-Sun 10am-5pm.
Adalbertstraße 70, 10999 Berlin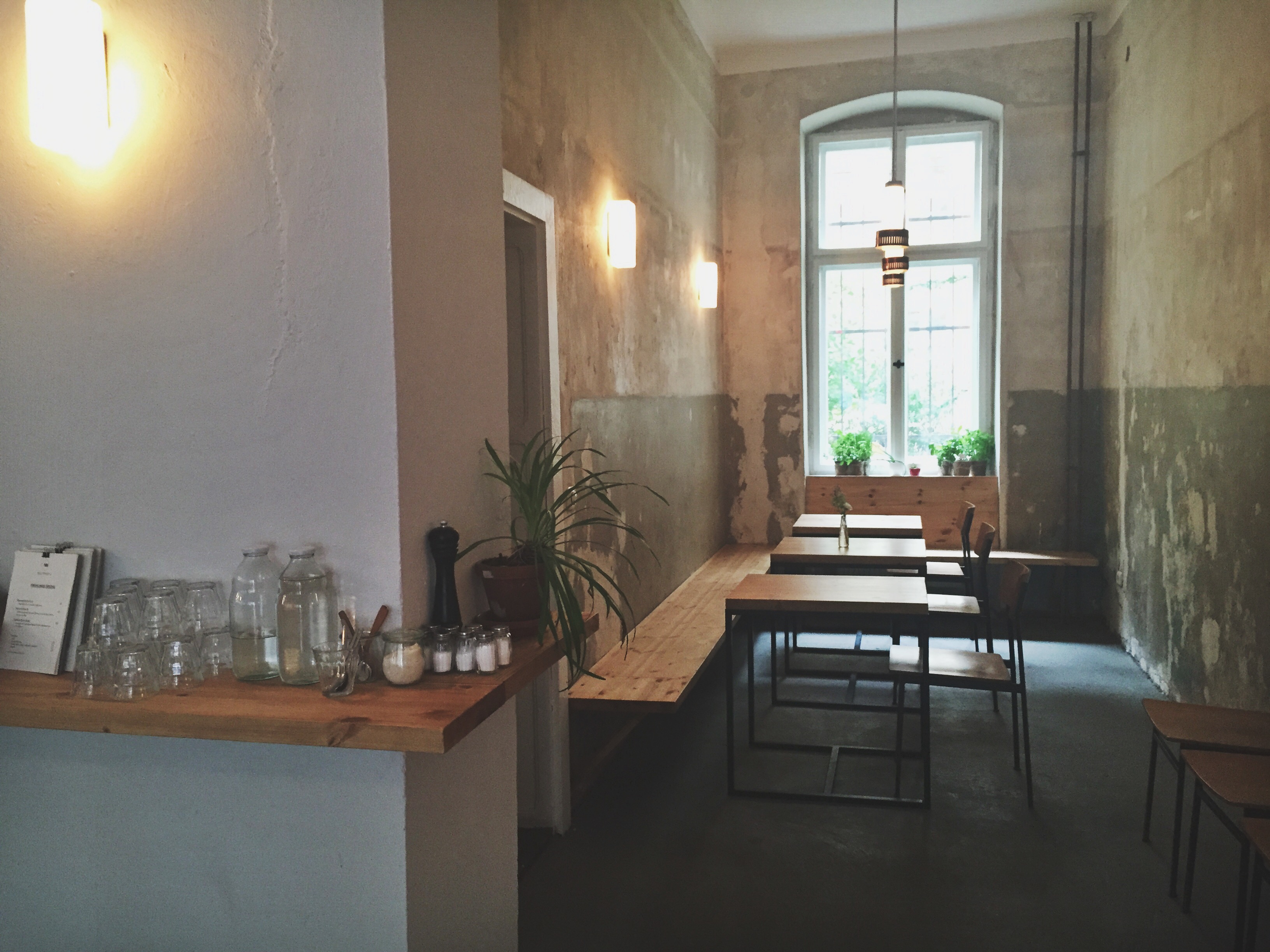 Neumanns
A new addition to Friedrichshain is this family owned and run cafe named Neumanns. It features the classic cafe look with wooden chairs and tables, raw walls, fresh flowers on the tables and serves coffee, baked goods and breakfast while playing good music. Just how we like it and what we need. Plenty of space and opportunity to work from.
9.30am-6pm, sat-sun 10am-7pm.
Gabriel-Max-Str. 18, 10245 Berlin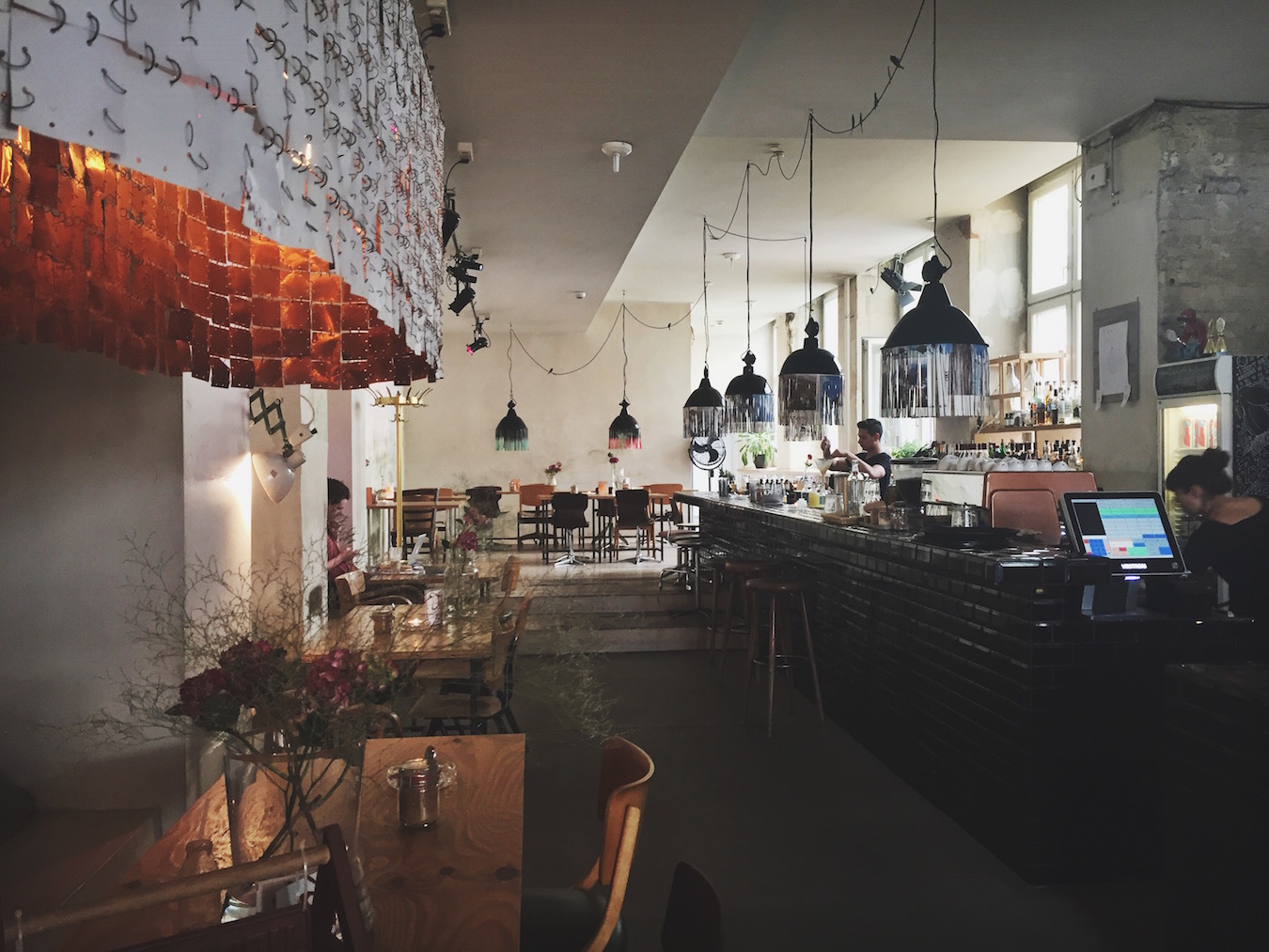 Michelberger Hotel
Michelberger is an awesome place if you bring a laptop or not. The place is big enough so they won't bother you to buy lots of coffee, but if you do, the coffee is great, as well as their drinks and cakes. The place is also a hip hotel, so expect a very multi-kulti atmosphere here. When the weather is nice, there is a great classic Berlin hof (backyard) to chill in. It gets pretty packed in the later hours with drinks and loud music, so coming here earlier is more ideal for your concentration and for the other guests.
Other good options for the best cafes to work from in Berlin:
Camon (Neukölln), Cozy's (Friedrichshain), Dots (Neukölln), Milchhalle (Mitte), Sankt Oberholz (Mitte)
Now over to you guys! Do you have any additions to the best cafes to work from in Berlin? What is your favorite cafe to work from? Do you already know all these cafes I have listed?