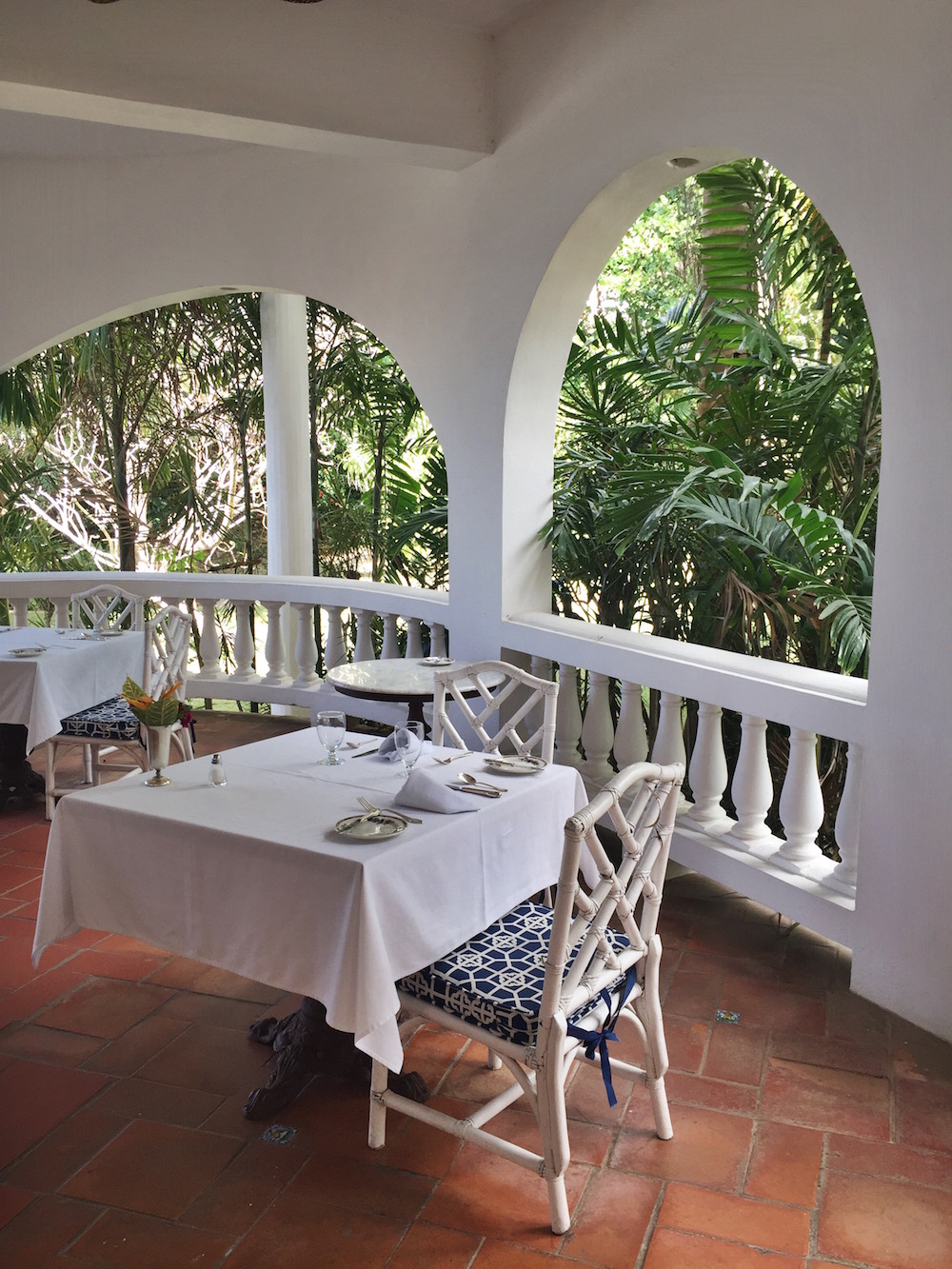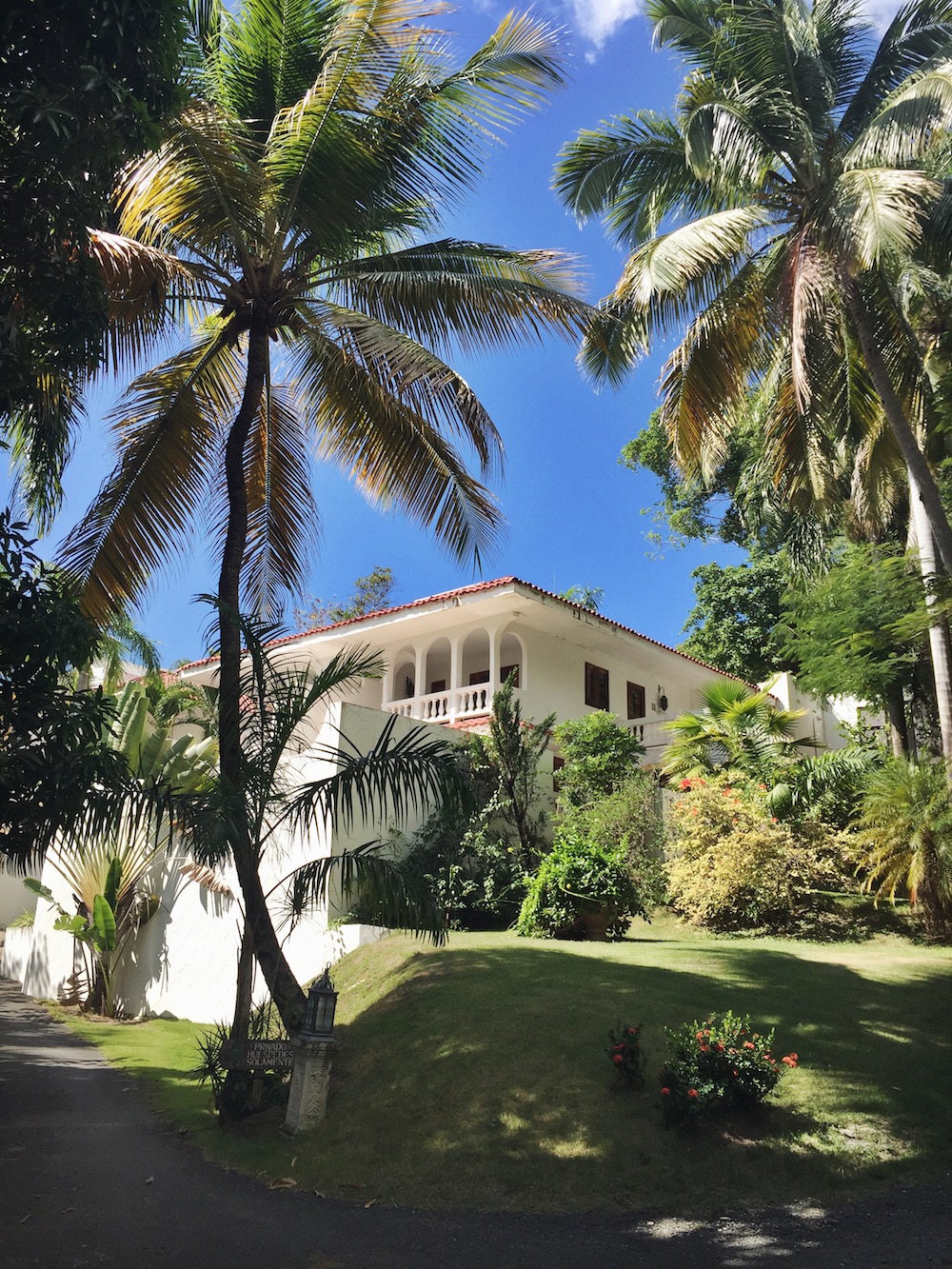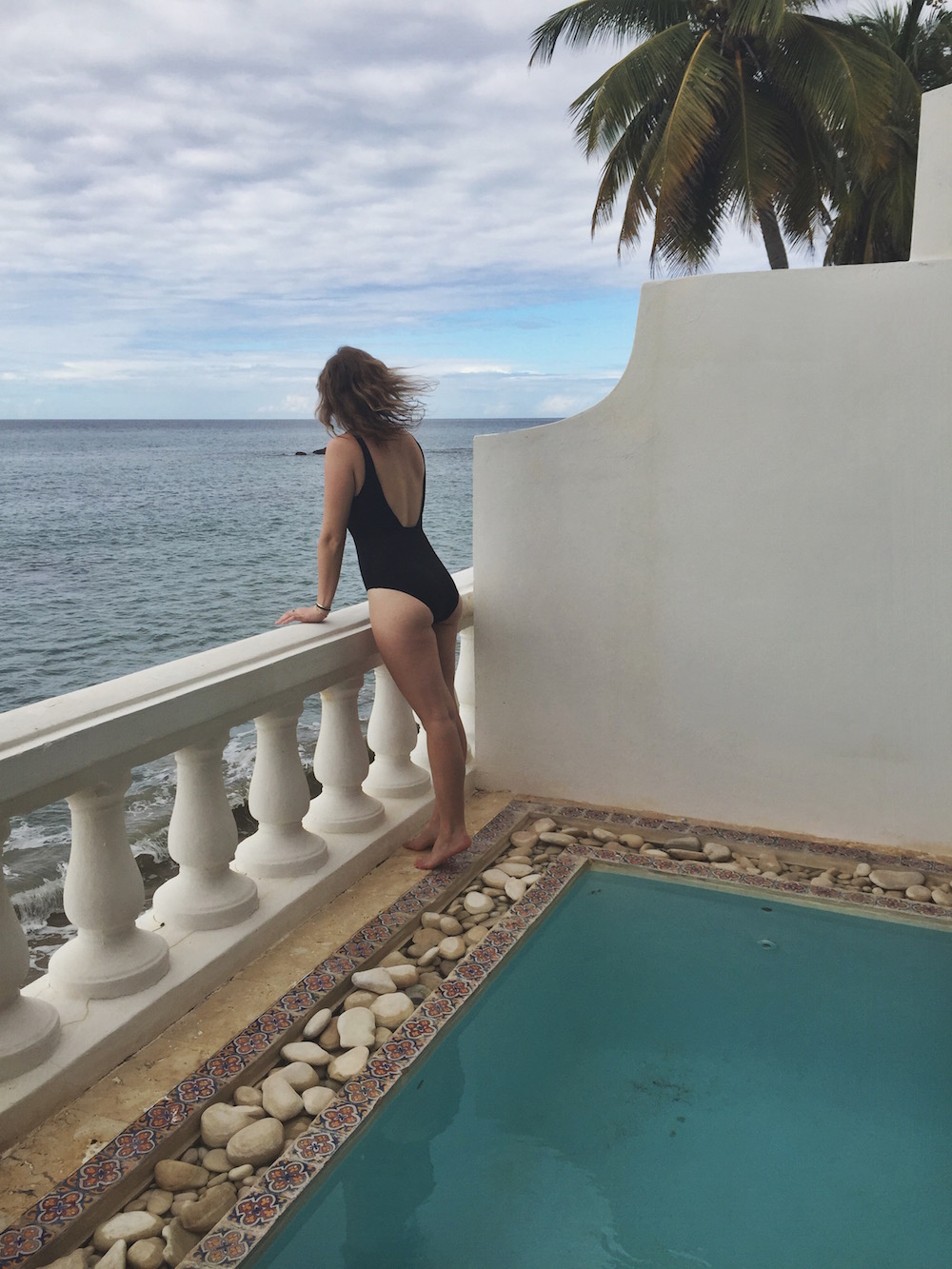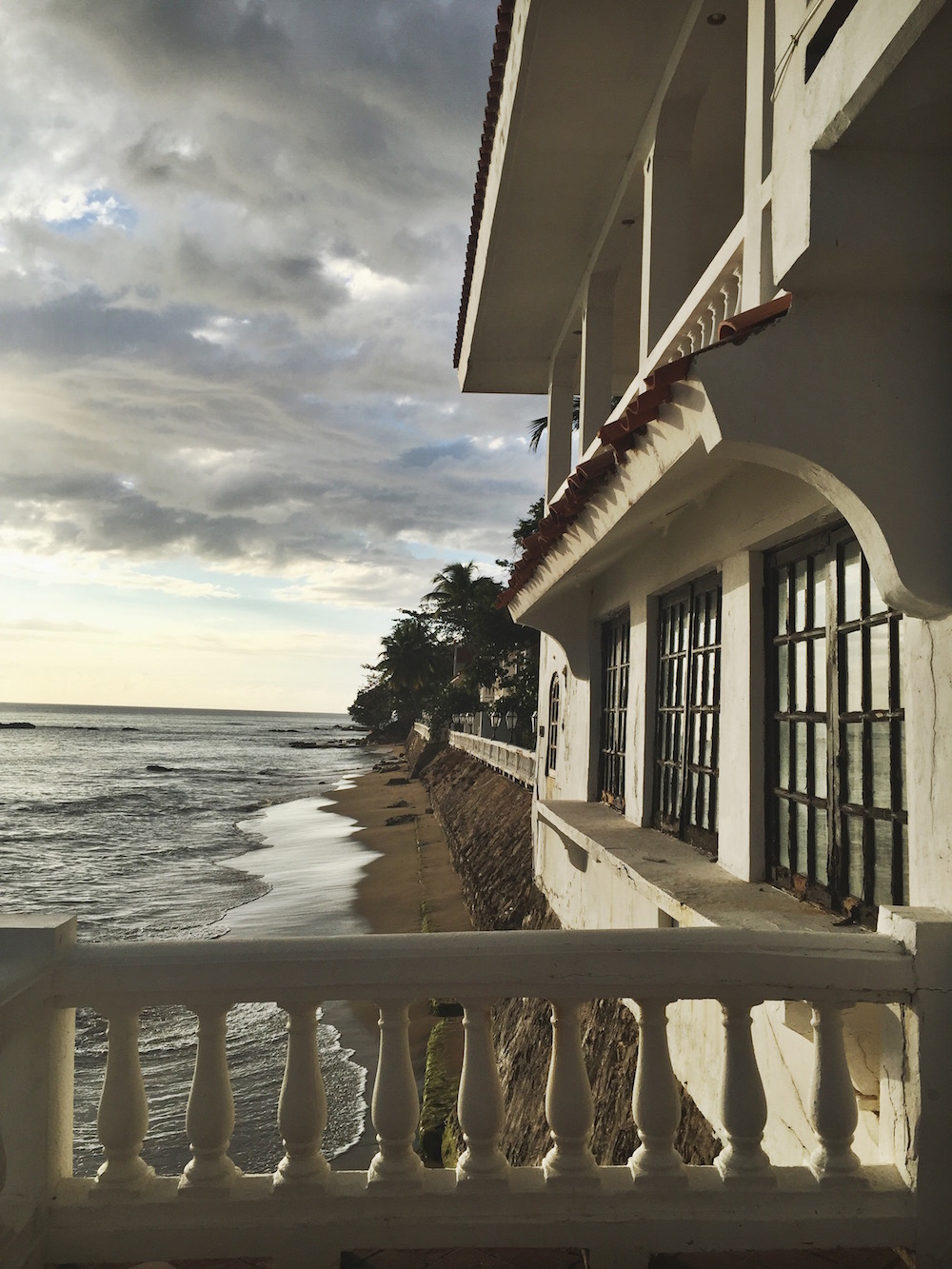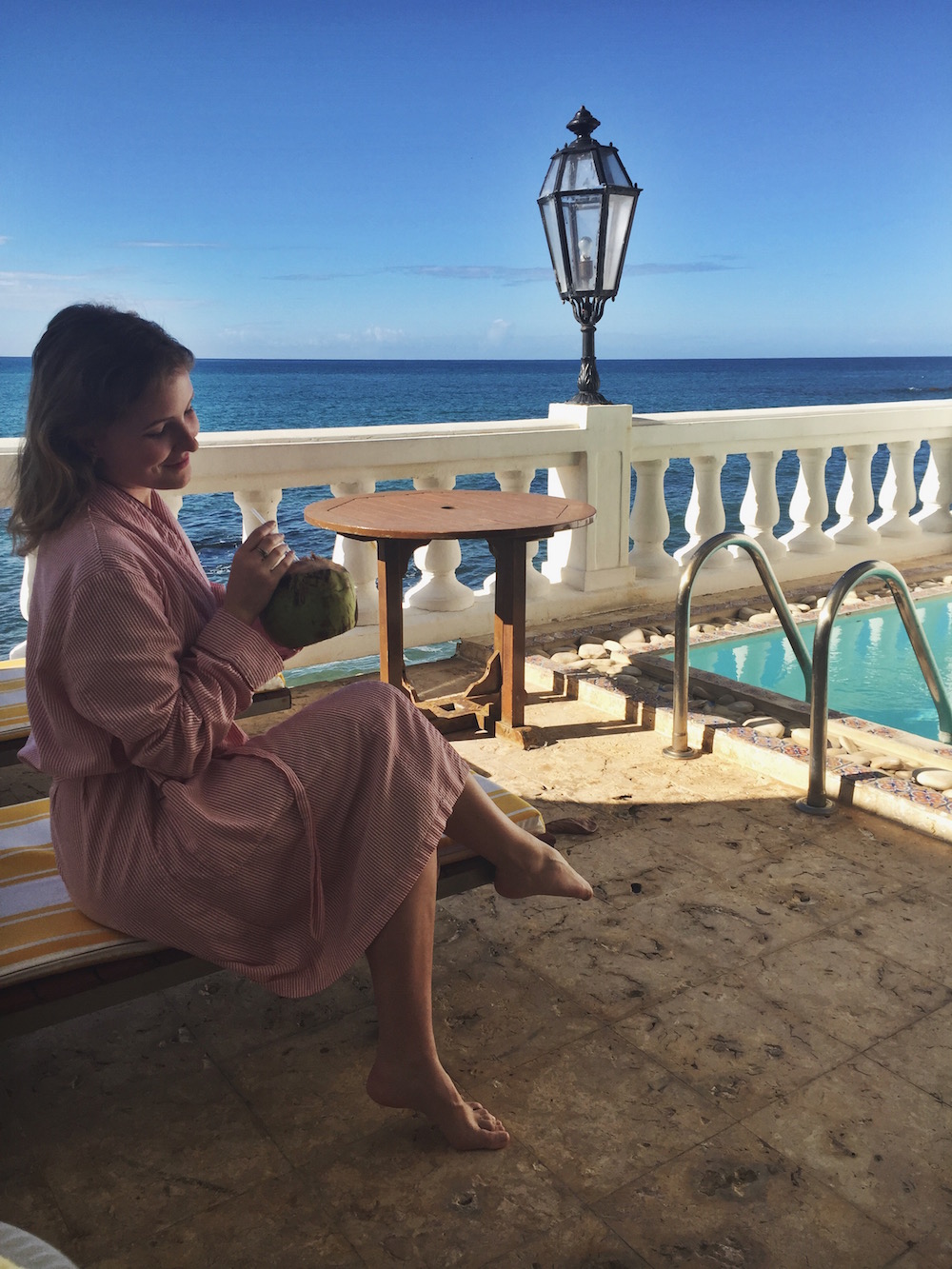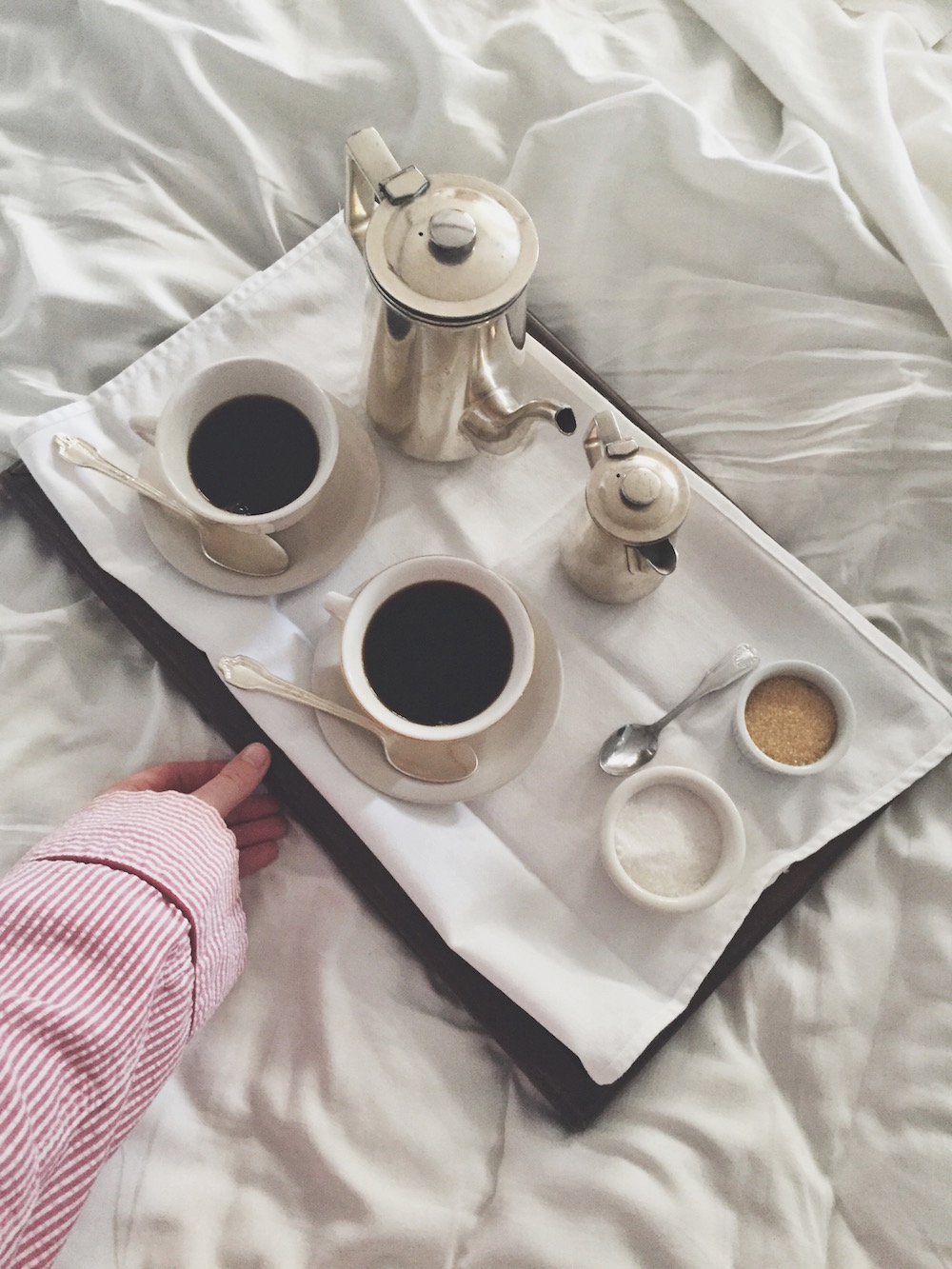 Danish version below. And the winner of the title as the most beautiful place in Puerto Rico is The Horned Dorset Primavera. At least, if I were to decide.
For my nine-day trip to Puerto Rico, I was invited to stay for two nights at The Horned Dorset in one of their Ocean Front Suites. I'd briefly seen pictures of the place, but I had no idea how the place would take my breath away on arrival. Did you see the pictures? I mean, how beautiful is this place? It looks unreal, but trust me, the experience was even more beautiful in real life.
The history of The Horned Dorset goes back many years. It first operated as a train station, then as a private house and in the 80ties it was taken over by the current owners, who renovated it and turned it into the luxury hotel that it is today. The hotel is located on the West side of Puerto Rico in Rincon.
Upon arrival, we were given a tour of the place. There are several communal spots throughout the property such as a library and game room, a lunch restaurant, an award-winning dinner restaurant, a terrasse which is particularly perfect for watching the sunset, as well as two pools and a gym.
The staff at The Horned Dorset Primavera goes great lengths to make sure you have the best stay. They were great to talk to, very friendly and happy to give us recommendations on where to go and what to do. Besides from that, my new friend, Elliot, overheard that I wanted fresh fruits and coconuts for breakfast. The morning after, at 9.30, it knocked on our door. It was Elliot, who'd brought coffee, milk, fresh coconuts and fruits from his own garden. If that is not great service, I don't know what it is.
The Ocean Front Suite we stayed in was unbelievable. It had a sophisticated and luxurious decoration with marble and inspiration from Mediterranean luxury hotels. It consisted of two floors – one with a bedroom with the softest bed that gave me the most wonderful sleep. The bedroom led into the bathroom. This bathroom gave meaning to the word bathroom, as it was literally speaking a room. It had a shower with three showerheads, and the best and biggest tub facing the ocean.
Downstairs where the living room, full kitchen, office. and an extra bathroom. Just because. Here was also the entrance to the private pool and terrasse. When looking out the windows of the house, it practically looked as if the house was placed in the middle of the ocean. Sleeping here was heavenly. There is nothing more soothing that falling asleep to the sound of waves and the ocean.
In the evenings we went to watch the sunset from the terrasse in the main house. Both nights we met great people, as The Horned Dorset is the kind of place where people come to just relax and have a great time, even if that includes cheering and having good conversations with new acquaintances, the staff and the manager Wilhelm Sack while watching the sunset. I always like meeting new people, so this was great.
If you are ever going to Puerto Rico and looking for an experience of luxury that you will never forget as well as pure relaxation? A night at The Horned Dorset Primavera it is.
DANSK UDGAVE NEDENFOR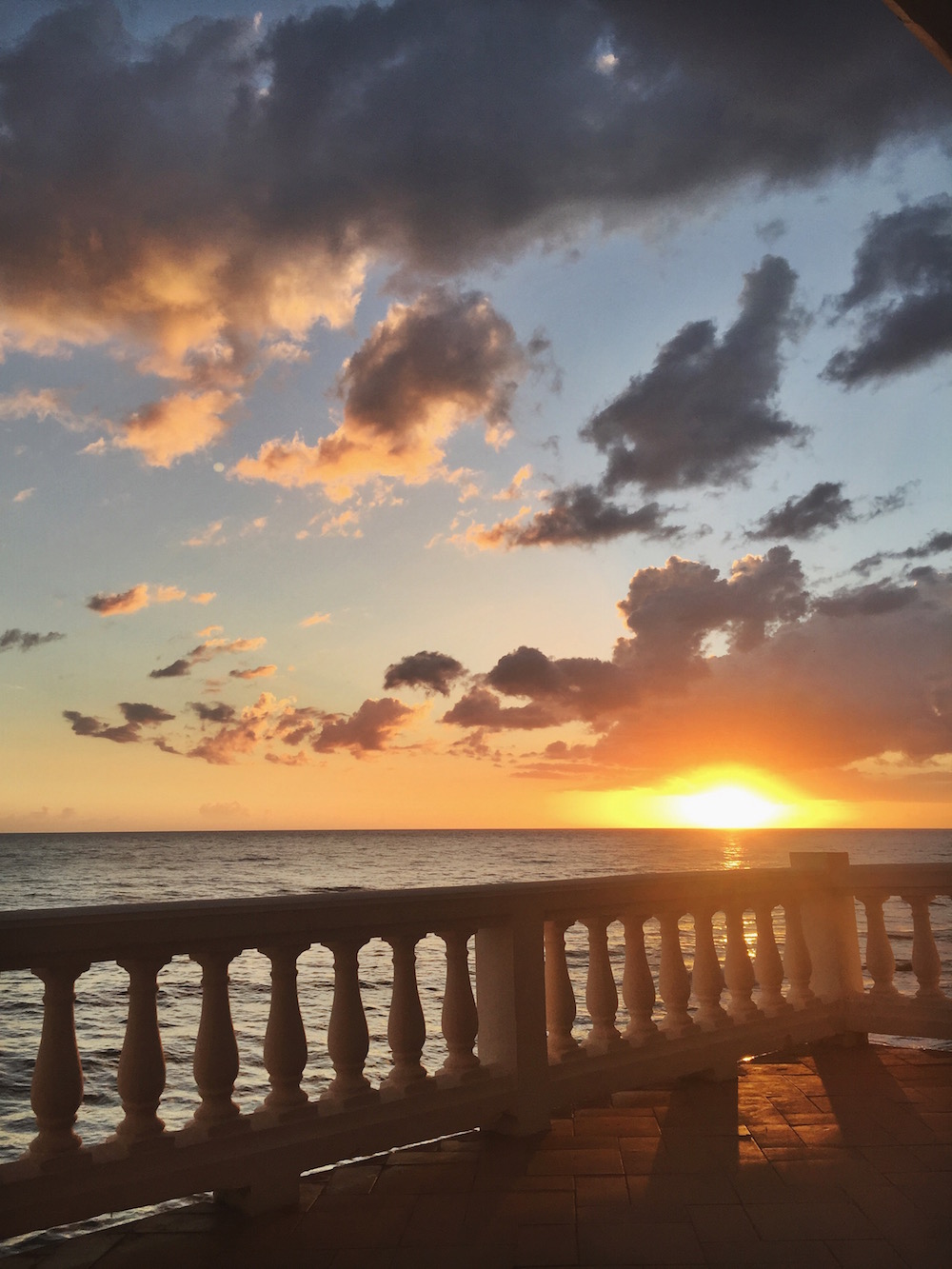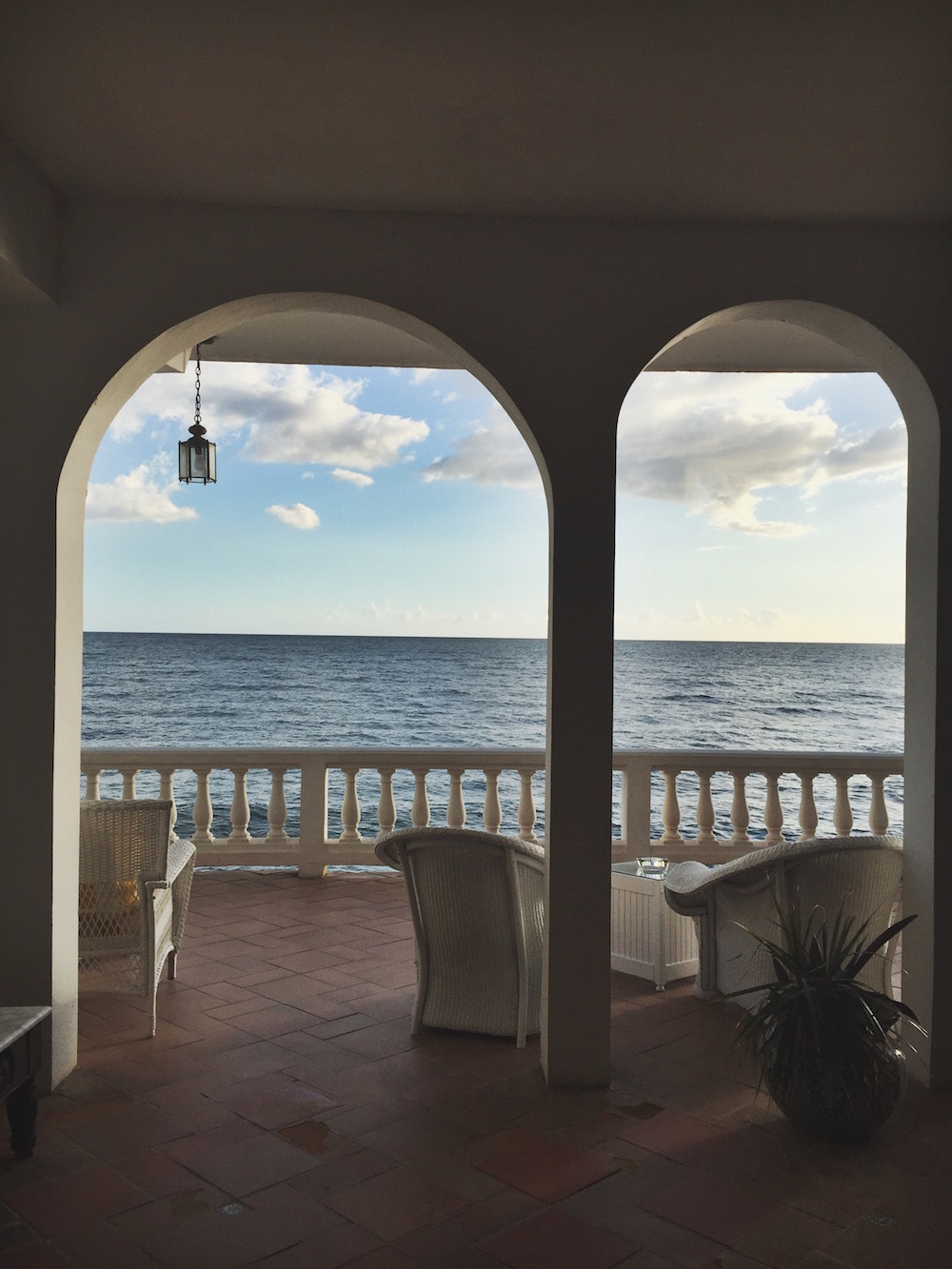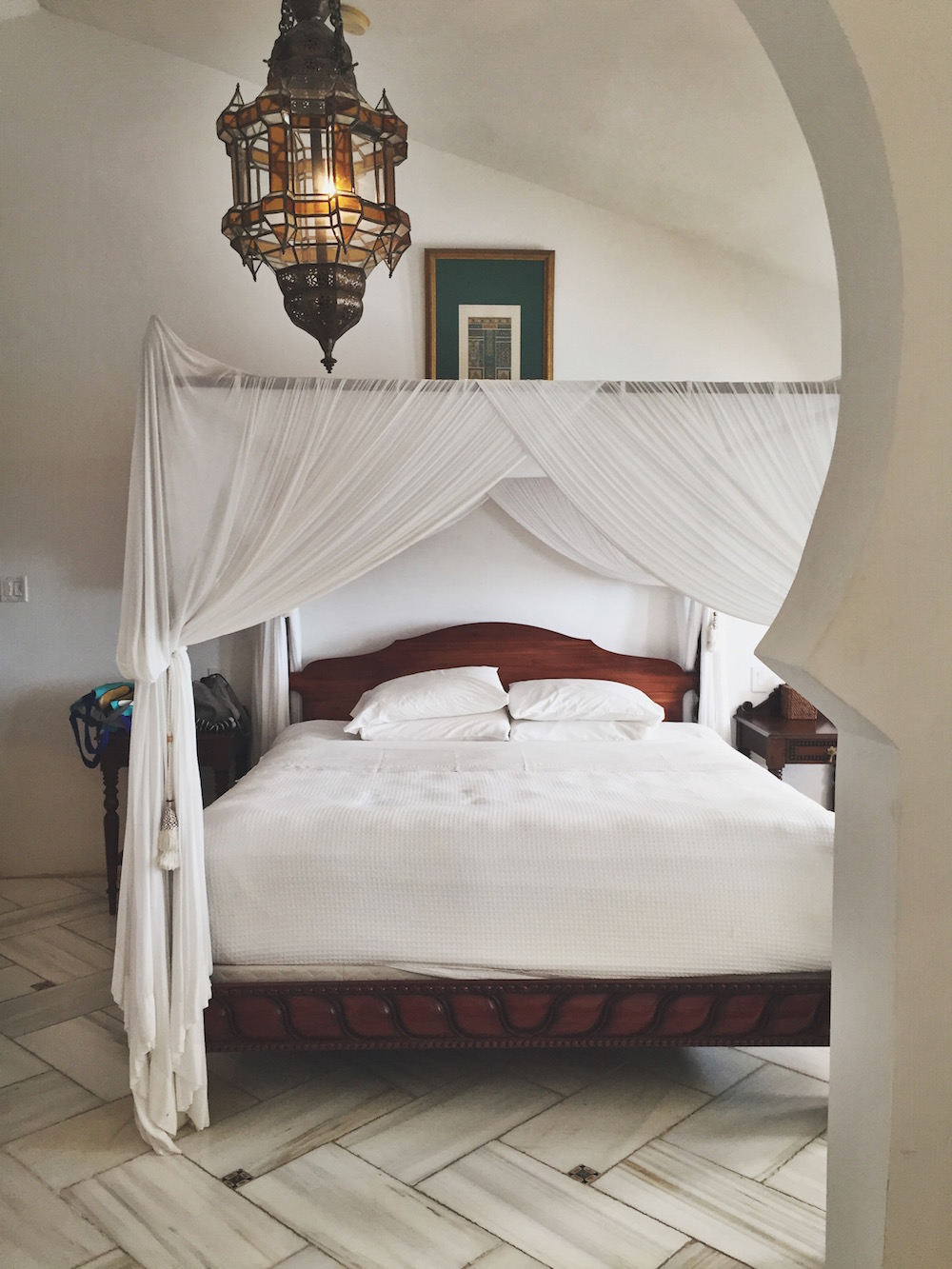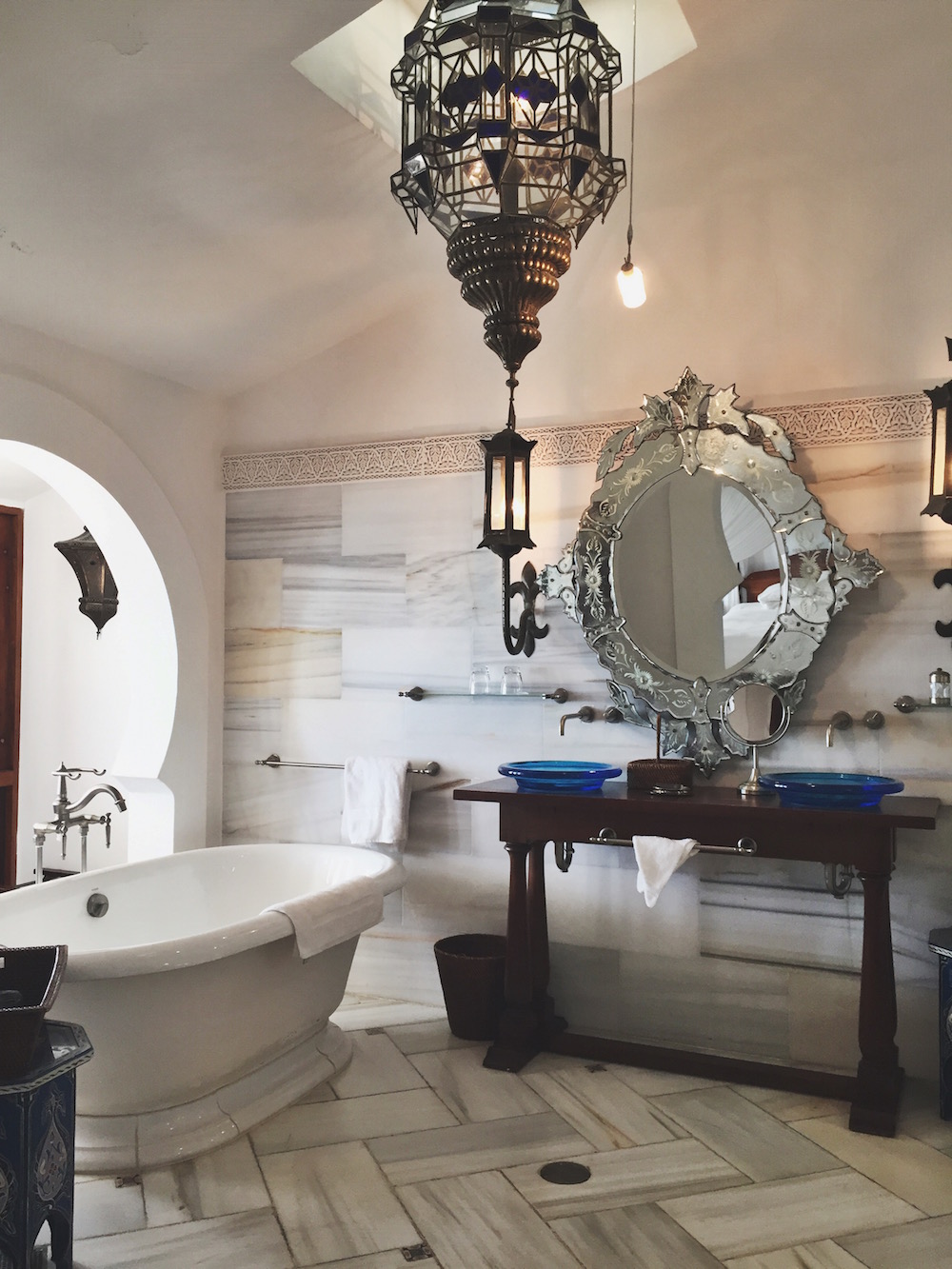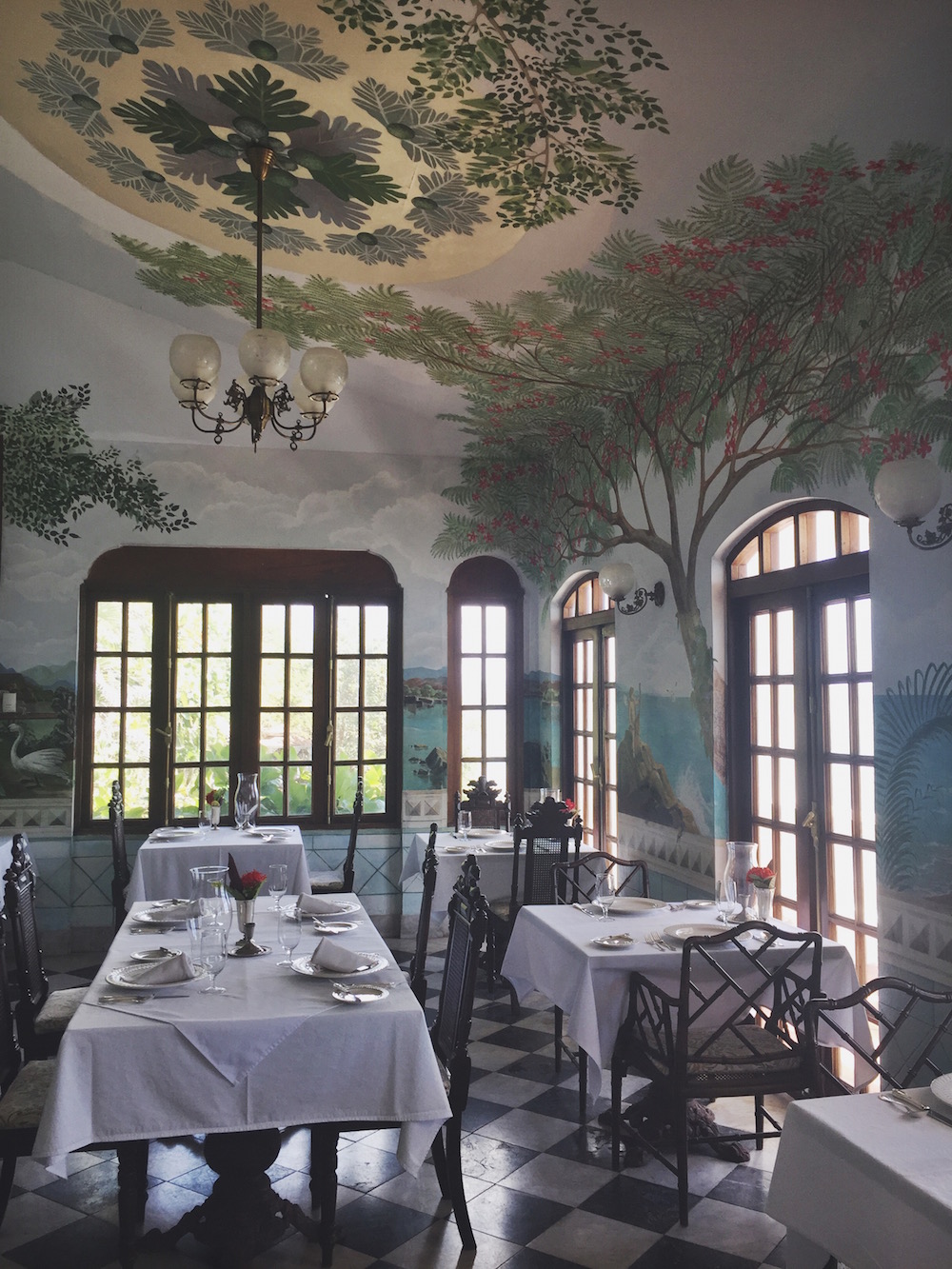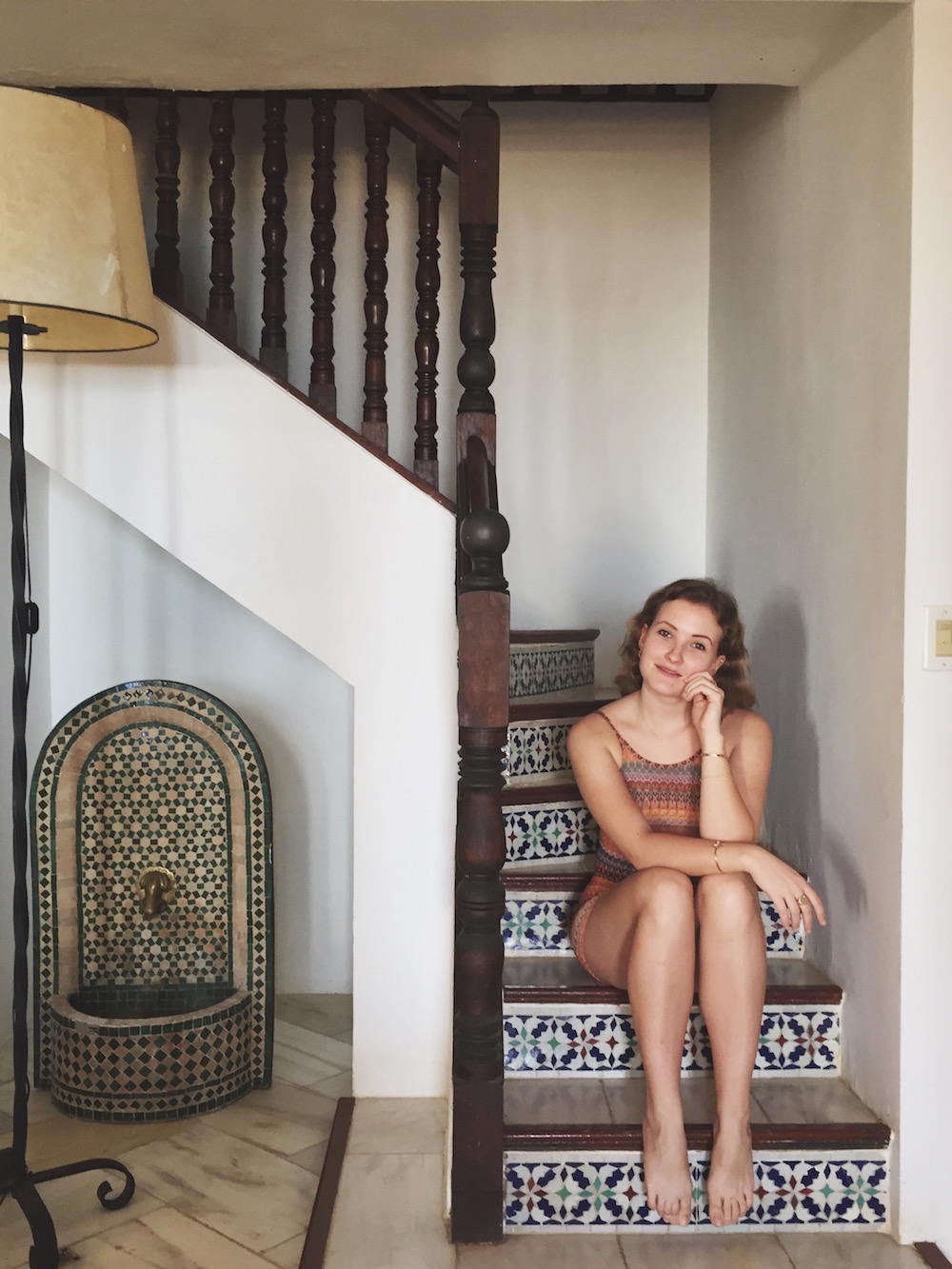 ________________________________________
DANSK: På min ni-dages rejse til Puerto Rico, var jeg blevet inviteret til at overnatte hos The Horned Dorset i en af deres Ocean Front Suites i to nætter. Det var uden tvivl den vildeste hoteloplevelse, jeg nogensinde har haft. Inden ankomst havde jeg set et par billeder, men jeg var slet ikke klar over, at stedet ville være så fantastisk.
The Horned Dorset og stedets historie daterer mange år tilbage. Faktisk fungerede stedet først som en togstation, siden som et privat sommerhus, til du nuværende ejere købte hotellet i 80'erne for at renovere og udbygge med private huse og flere suiter. The Horned Dorset ligger på Puerto Ricos vestkyst i en by ved navn Rincon. Rincon er surfernes yndlingsspot og er derfor blevet indtaget af amerikanske surfere, der endvidere har åbnet deres egne små smoothie-shacks, cafeer og restauranter. Vandet og stranden er desuden meget smukt her.
Da vi ankom til The Horned Dorset blev vi vist rundt på grunden af det meget kompetente personale. Udover de private huse og suiter, der udgør hotelværelserne, var der adskillige fællesarealer, såsom et bibliotek, et spillerum, en frokost- og morgenmadsrestaurant, en prisvindende middagsrestaurant samt to pools og et fitnesscenter. Derudover var der også den skønne terasse, der især var oplagt til at iagttage og nyde solnedgangen fra.
Det kompetente personale var helt fantastiske. Elliot, som vi blev så nære med, at han fik et knus ved vores afgang, overhørte, at jeg drømte om at spise frisk frugt og drikke friske kokosnødder til morgenmad. Morgenen efter, kl. 9.30, bankede det på vores dør. Der stod Elliot med en bakke fyldt med frisk kaffe, mælk, samt tre friske kokosnødder og et hav af frugt. Fra hans egen have. Jeg havde lyst til at trille en tåre. Det tager lige begrebet "god service" til et nyt niveau. Resten af personalet var også helt igennem skønne og fulde med tips og anbefalinger.
Den Ocean Front Suite vi overnattede i var helt utrolig. Titlen "suite" var endda lidt misvisende, for suiten viste sig at være et helt hus med to etager, et køkken og en pool. Det var ret vildt. Suiten eller villaen om man vil, var indrettet i en mondæn, luksuriøs stil med et miks af middelhavstoner. Begge etager havde havblik, og det lignede seriøst, at hotellet var placeret midt i havet. Det var det også næsten.
Villaen var udstyret med et stort soveværelse med den blødeste seng, jeg nogensinde har sovet i. Et badeværelse, der gav ny mening til ordet badeværelse med et kæmpe brusebad og et kæmpe badekar. Nedenunder var der et køkken, en stue, et kontor og endnu et badeværelse. Her var også udgangen til terassen og den private pool. Sengen og lyden af havet og bølgerne gav mig den mest fredfyldte og fantastiske søvn nogensinde.
Som jeg tidligere har nævnt, overgik Puerto Rico og oplevelserne der alle mine forventninger, og jeg kan kun anbefale Puerto Rico som rejsedestination. Dette var min første rejseguide i en serie af flere, jeg vil dele om Puerto Rico. Hvis du rejser til Puerto Rico og leder efter en vild, uforglemmelig oplevelse, så er The Horned Dorset lige stedet for dig!