contains sponsored links

I spent my Christmas vacation in Switzerland where my aunt and uncle live and have been living for the past +10 years. Switzerland is a gorgeous country with a perfect mix of mountains, nature and classic-old European cities. Zurich, the biggest city in Switzerland, is no exception with its striking architectural heritage. Here are five spots you must visit in Zurich.
Five spots you must visit in Zurich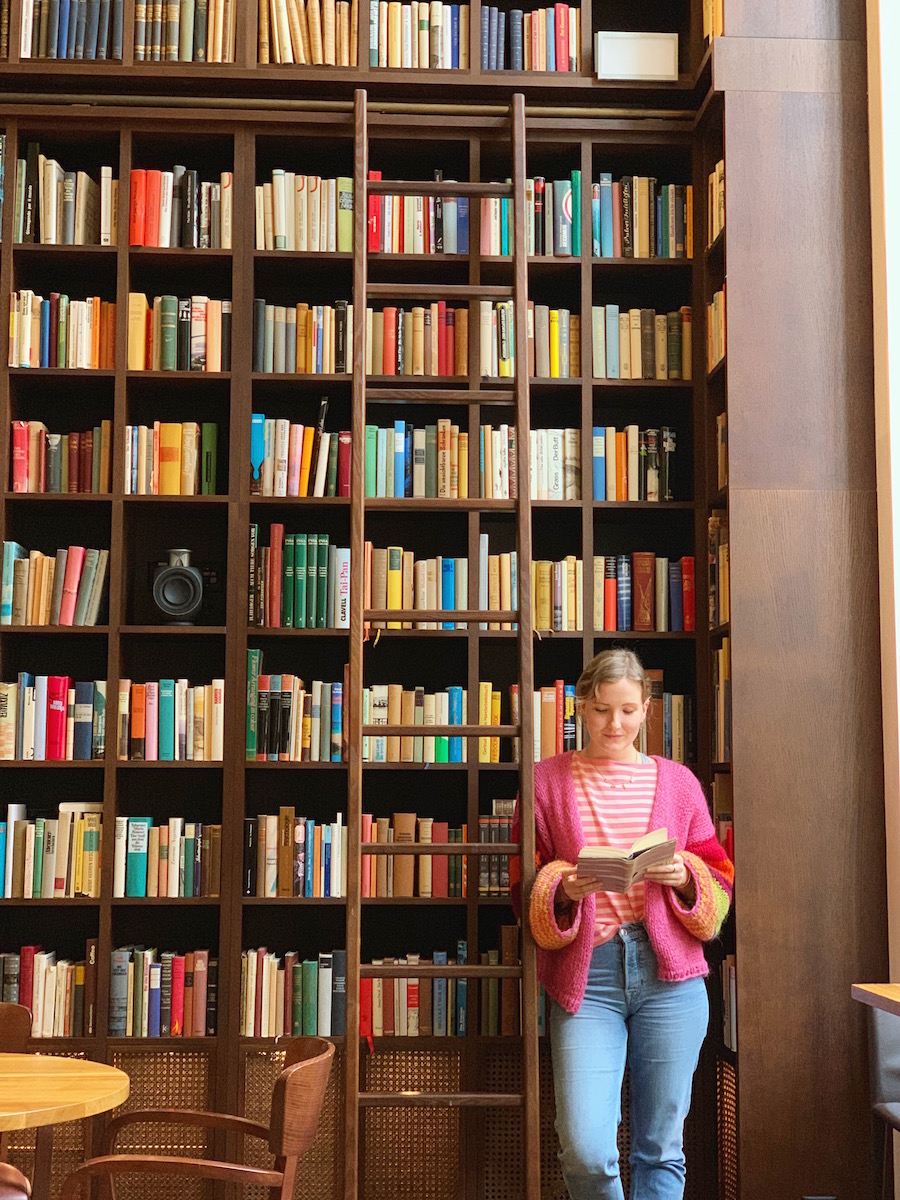 ♥ B2 Hotel Library Cafe – The cafe, restaurant and 'Wine Library' at the B2 Hotel in Zurich features more than 33,000 books. Can you believe? Never have I ever seen so many books in one place! It feels almost surreal and definitely magical to look up and around and all you see is books. The library is open for everyone, so even if you're not staying at the hotel, you can peek inside for a coffee or a glass of wine.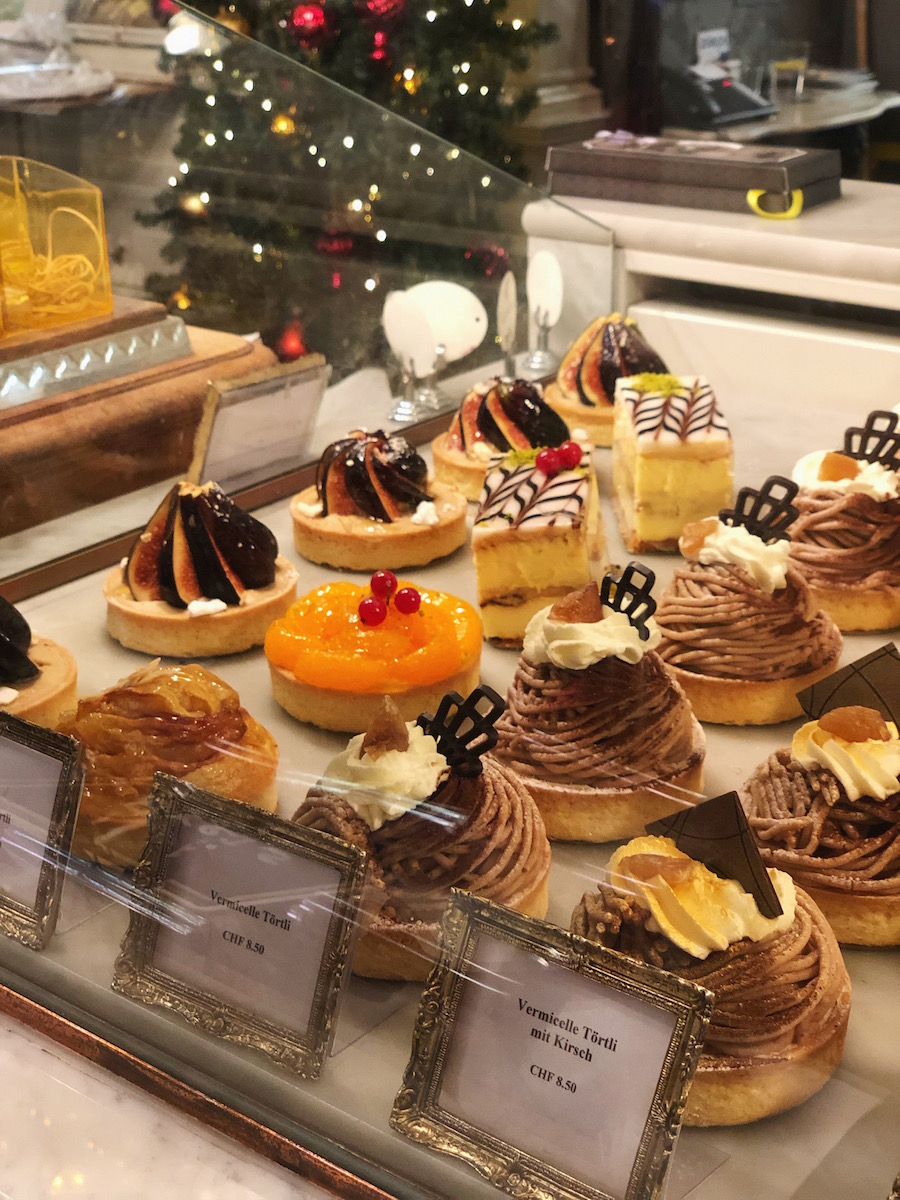 ♥ A real patisserie experience at Cafe Schober – this fairytale-like classic Swiss patisserie features the cutest decoration and any beautiful cake you can think of. Go here to satisfy your sweet tooth and for the ultimate cake experience you won't forget.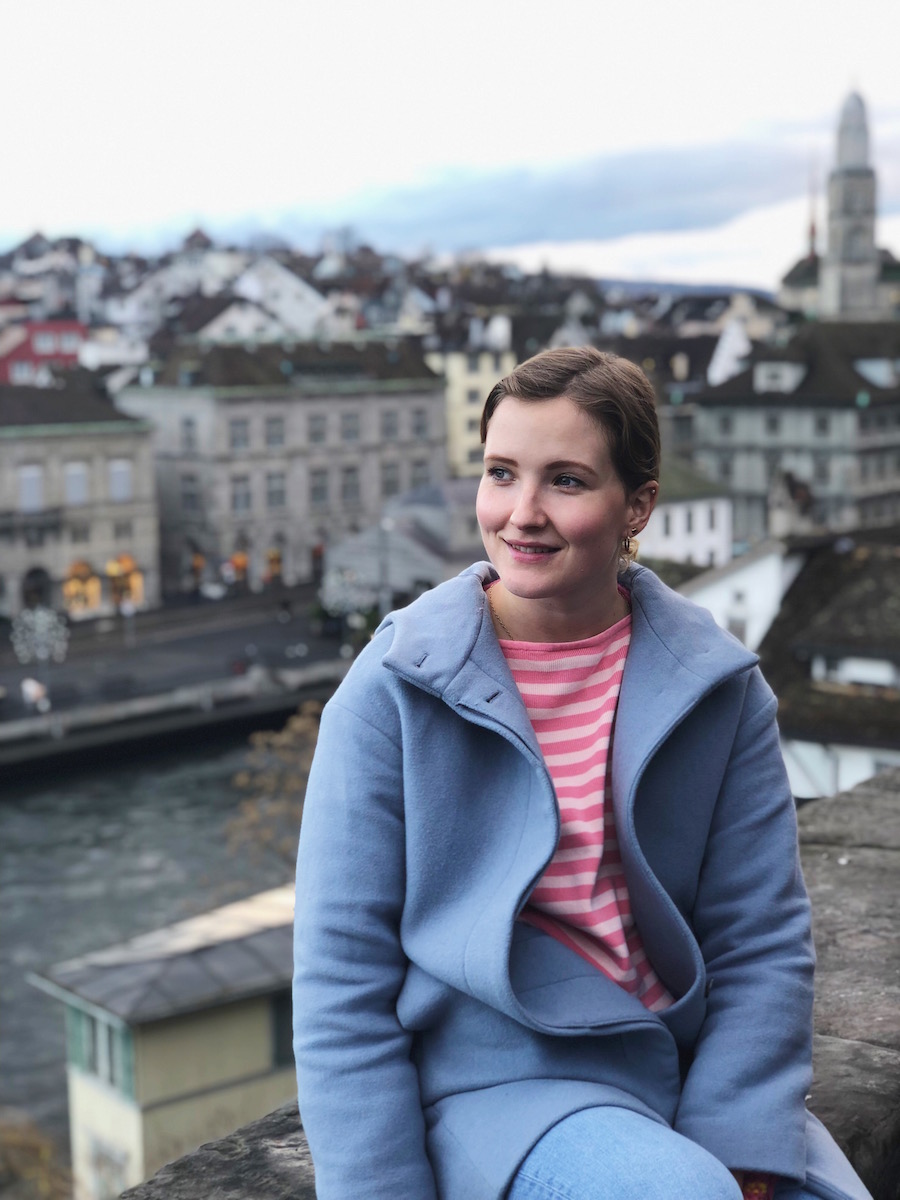 ♥ Stunning views Lindenhof Hill – get the full view of Switzerland by hiking up to the Lindenhof Hill and park. This place hits the spot for serving gorgeous views of the city and its canal.
♥ Independent shopping and food at Im Viadukt – it doesn't get more hip. At the Im Viadukt Market Hall you'll find swiss specialities, food, restaurants and cafees and independent shops selling fashion and stuff for your home.
♥ Restaurant Pavillon at Baur Au Lac – something to celebrate or just looking for a an experience that's a little extra? Restaurant Pavillon at the gorgeous Baur Au Lac hotel is the place to go! At the restaurant, you're overlooking the gorgeous canals right by the Zurich lake. The restaurant has one Michelin star and is open for lunch between 12 – 2 pm and between 7 and 10 pm.

Mellem jul og nytår var jeg i Schweiz for at besøge min moster og onkel, der har boet der i +10 år. De bor i Zürich, den største by i Schweiz, der dog stadig er mindre end København med et indbyggertal på knap 400.000. Byen er meget smuk med gammel arkitektur. Her en ultra-kort (men ikke mindst håndgribelig) guide til, når du skal til Zürich.
Tip! Jeg skriver hippe rejseguides til en masse destinationer rundt i verden
fra Bornholm til Berlin og New York,
der giver dig de bedste tips til hvor du skal spise,
hvad du skal opleve, og hvor du skal drikke kaffe. Find dem her.
Fem steder du skal besøge i Zürich
♥ B2 Hotel Library Cafe – B2 Hotellet har en café, restaurant + vinbar, hvor mere end 33.000 bøger er udstillet. Det virker næsten magisk, når du kigger op og alt, du kan se er bøger, bøger og atter bøger. Caféen er åben for alle, så du behøver ikke at være gæst på hotellet for at kigge ind til en kop kaffe eller et glas vin for at se de 33.000 bøger.
♥ En udsøgt konditori-oplevelse hos Cafe Schober – Zürichs svar på La Glace. Her får du yndig indretning og rig mulighed for at få stillet din søde tand. Her er nemlig bedårende kager i rækkevis. Konditoriet er populært, så der kan forekomme ventetid for at få et bord, men du vil helt sikkert få en oplevelse, du sent vil glemme.
♥ Fantastisk udsigt ved Lindenhof Hill – få det fulde overblik over Schweiz' hovedstad og lidt motion i ballerne ved at gå op til Lindenhof Hill og park. Her er en fantastisk udsigt over byen, dens kirketårne, yndige huse og kanal,
♥ Hip shopping og mad i Im Viadukt – så bliver det vist ikke mere hipt. I denne markedshald finder du schweiziske specialiteter, restauranter og caféer og små selvstændige shops, der sælger alt fra tøj til lækre ting til hjemmet. Her kan du hurtigt få et par timer til at gå.
♥ Restaurant Pavillon at Baur Au Lac – har du noget at fejre, eller vil du forkæle dig selv med en madopelvelse lidt udover det sædvanlige i de skønneste omgivelser med udsigt over Zürichs kanal der munder ud i Zürich See? Restaurant Pavillon på det smukke hotel Baur Au Lac har én Michelin-stjerne, er åben til frokost og middag.