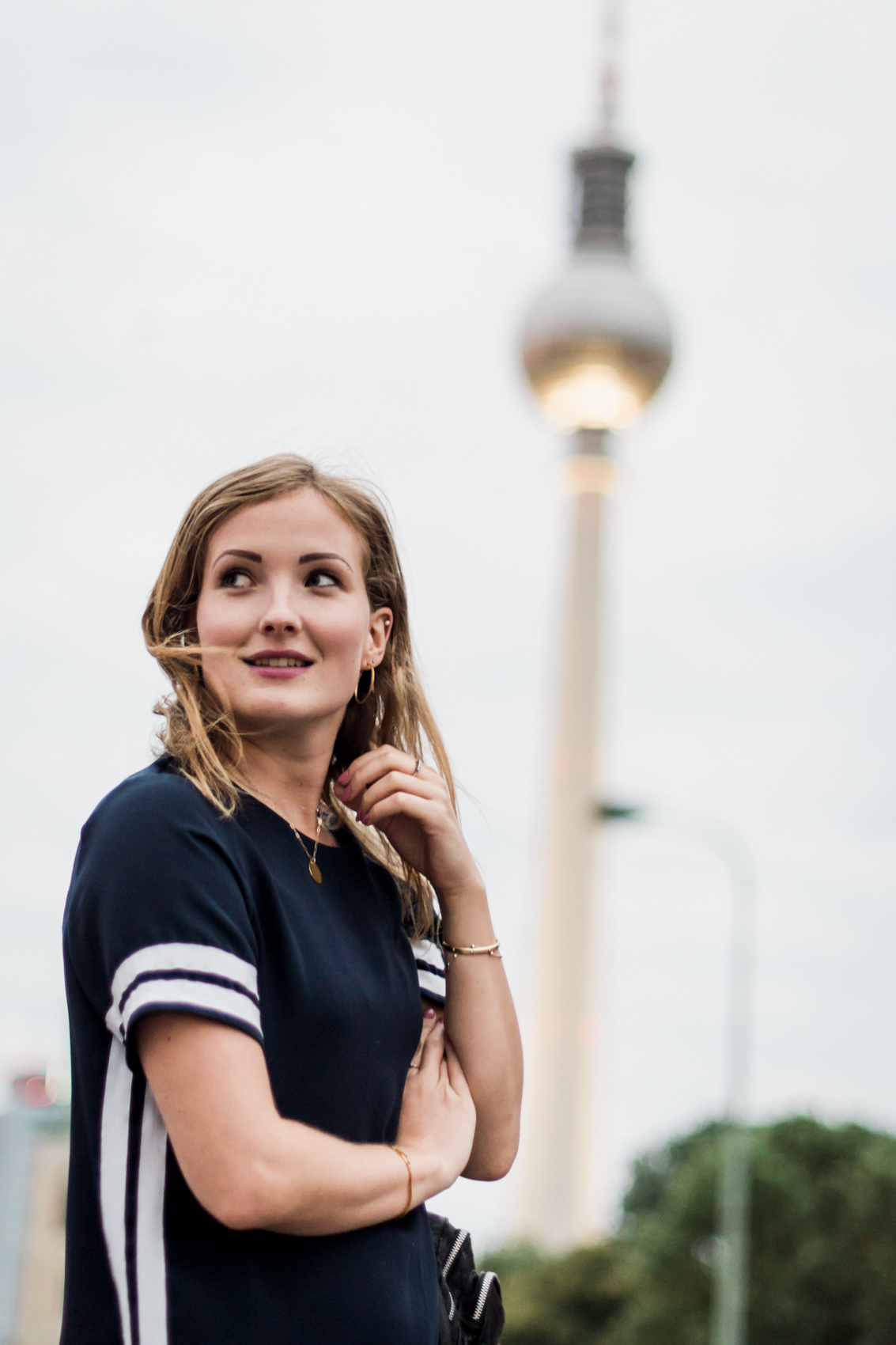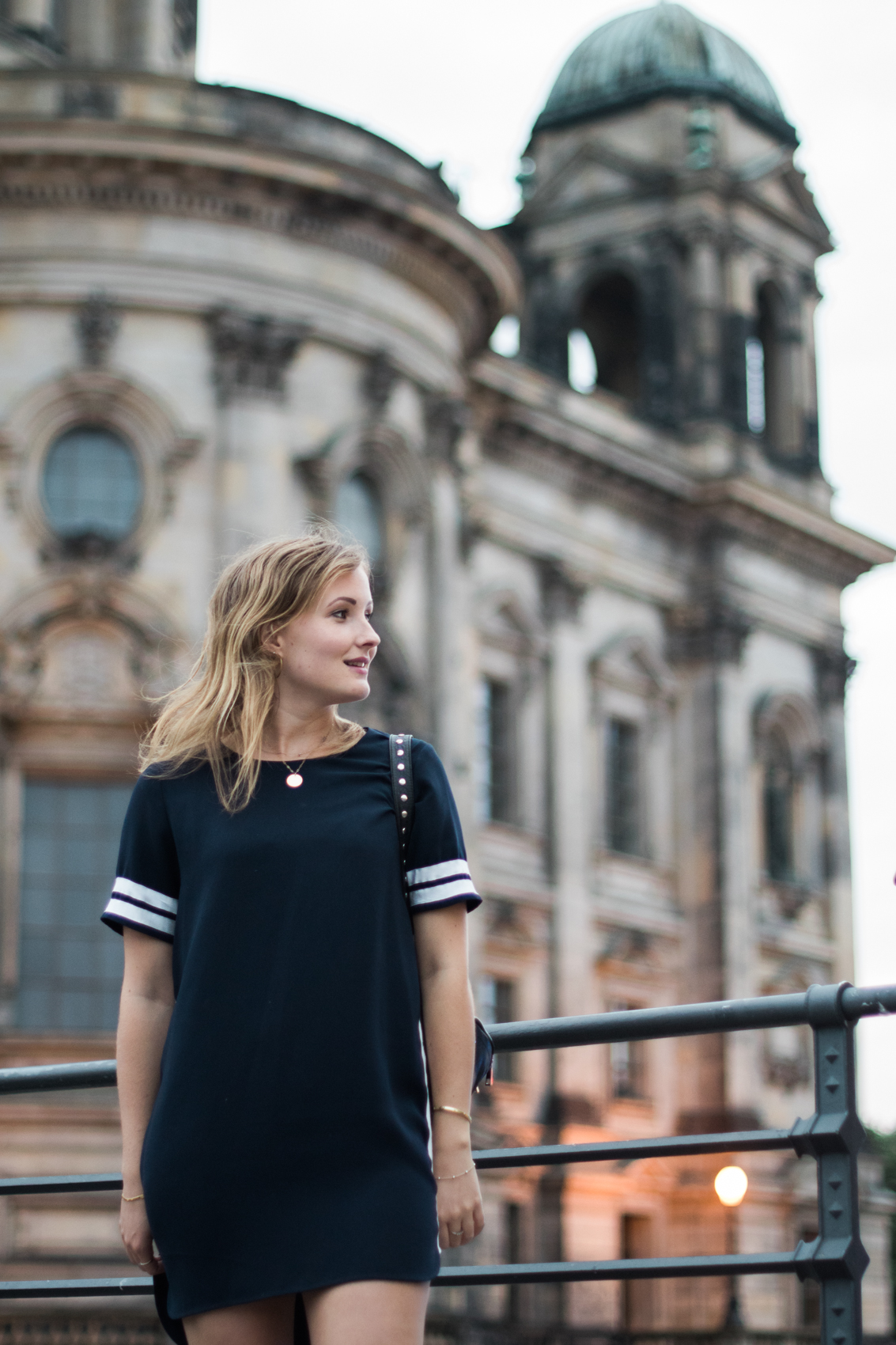 Flytte til Berlin
Da jeg flyttede til Berlin, var jeg ung, dum (ikke på den negative måde, men mere en måde, at jeg ikke rigtigt kendte mig selv) og vant til at gå i gymnasiet, omringet af mennesker det meste af min tid. Jeg var også over-optimistisk og tænkte nok mest, at det der med at flytte til Berlin, det ville være piece of cake, og inden jeg så mig om, ville jeg have et fedt job, tale flydende tysk og have en kæmpe omgangskreds. Der gik dog ikke længe, før jeg indså, at mit berliner-liv ikke ville blive helt så nemt.
Min familie tog med mig til Berlin for at hjælpe mig med at flytte ind og køre et par gange eller fem til IKEA. Da de tog hjem, kom et par veninder på besøg. Vi nød livet i fulde drag, festede til solen stod op og følte os rigtig voksne der i min helt egen lejlighed. Jeg var ikke bare flyttet hjemmefra, jeg var flyttet til Berlin!
Et par dage senere vinkede jeg farvel til dem og gik tilbage til min nye lejlighed. Som jeg lukkede døren, kunne jeg mærke en bølge af ensomhed vælte ind over mig. Nu var jeg for alvor alene. Intet job, ingen venner. Hvad skulle jeg nu tage mig til?
Hvad nu?
Det tog ikke lang tid før jeg blev del af en venindegruppe af danske piger i samme situation som mig. Vi hang ud et par gange om ugen. Jeg havde også lejligheden fuld af besøg fra et utal af venner fra København. Efter en måned fik jeg et job som personlig assistent hos en kunstner og om aftenerne og i weekenderne babysittede jeg hos to familier. Jeg sørgede for at holde mig i gang for at undgå ensomheden og udfylde tomrummet.
Kunstneren jeg arbejde for viste sig siden at være psykisk syg. Det endte næsten med, at han gjorde mig syg. Han var lunefuld, som dagen er lang, og jeg kunne aldrig vide, hvilket humør han ville være i, når jeg kom. Den ene dag var han sød og sjov, den anden dag rasende og modbydelig. Det var ikke en holdbar jobsituation.
Vinter og ensomhed
Så bankede vinteren på og alt gik ned ad bakke. Jeg var i gang med at undslippe det forfærdelige job, der havde fået mig godt ned med nakken, tre af mine nye, danske veninder vendte snuden mod Danmark og Berlin var mørk, trist og kold. På de værste dage lå jeg i sengen i fosterstilling, havde svært ved at rejse mig op, som om jeg var lammet af ensomhed og ikke viste, hvordan jeg skulle komme ud af dens greb. En del af mig havde lyst til at løbe hjem til mine forældres varme favn, kaste Berlin-håndklædet i ringen og sige farvel og tak. Var denne tunge følelse af ensomhed virkelig det værd? Ville jeg formå at skabe mit eget liv i Berlin?
Sådan skulle det ikke være. Jeg havde sat mig for at bo i Berlin i et år og var fast besluttet på, at sådan skulle det være. Som vinterens mørke skygger var ved at forsvinde, kom min gejst langsomt tilbage. Jeg fik et job i modebranchen i en ung virksomhed, hvor de ansatte var venner. At gå på arbejde var sjovt, og inden længe begyndte jeg at hænge ud med dem privat også. Vi besøgte nye restauranter, festede i weekenden og snakkede festaftenener igennem over tømmermændsbrunch. Det begyndte at ligne det liv, jeg havde forestillet mig, da jeg blot drømte om at bo i Berlin.
At flytte til et andet land i en ung alder har lært mig mange ting. En af dem er at nyde mit eget selskab. At vende ensomhed til noget positivt. Jeg arbejder hjemmefra, er for det meste alene om mine projekter, og en stor del af tiden bor jeg alene.
Alene i Berlin en måned
Da jeg planlagde at tage alene til Berlin hele august, som jeg også gjorde i februar, spurgte min veninde mig, om jeg ikke kom til at kede mig eller være ensom. Det korte svar? Nej. Jeg har været her en uge, og jeg har det skønt og roligt. Min kalender er ikke stuvende fuld af aftaler, hvor jeg skal fra det ene sted til det andet sted til det tredje sted. Jeg har tid til at fordybe mig i mine projekter uden forhindringer og distraktioner, jeg kan træne og har ro til at tage den lange, smukke cykelrute i stedet for den i overhalingsbanen. Hvis jeg absolut har brug for selskab, kan jeg lave en aftale med nogle af mine berliner-venner. Jeg sætter dagsordnen, der er ingen forventninger og forpligtelser.
At arbejde som freelancer med mange projektbaserede opgaver, der for det meste kan løses på mine præmisser og mien deadlines, er det nemt at blive distraheret, når jeg er i København. Måske ringer min mor eller en veninde og spørger, om vi skal tage en kop kaffe. Jeg siger aldrig nej, på trods af at jeg kan have travlt med mine egne ting. At være social kommer altid i første række. En dårlig vane. Men denne problemstilling findes bare ikke på samme måde i Berlin. Der er en helt naturlig stopklods, simpelthen fordi min omgangskreds ikke er ligeså stor her som i København. Det samme gør sig gældende i New York, og det er dejligt befriende. For det meste.
Sex and the City og me-time
Jeg føler mig lidt som Charlotte i Sex and the City-filmen. Hun har svært ved at forstå, at Carrie beholder sin gamle lejlighed, som hun kan bruge, hvis hun har brug for et par dages frihed uden Big. I filmens slutning er det Charlotte, der tjekker ind i Carries lejlighed for at få et par dages fred og ro fra sin mand og børn. Hun forstår behovet. Sådan ser jeg min måned alene i Berlin. Jeg kan gøre lige, hvad jeg har lyst til. Jeg husker mig selv på at nyde det så meget, jeg kan, især når ensomheden kort kommer snigende. Selvom det ville være perfekt at have en knap, der kunne sende min veninde herned for at vende verdenssituationen over en kop kaffe, så husker jeg på, at det kommer til en anden lejlighed.
Så ja, jeg kan godt lide at være alene. Det har dog taget tid og erfaring, og jeg har lært det på den hårde måde. Kan du lide at være alene?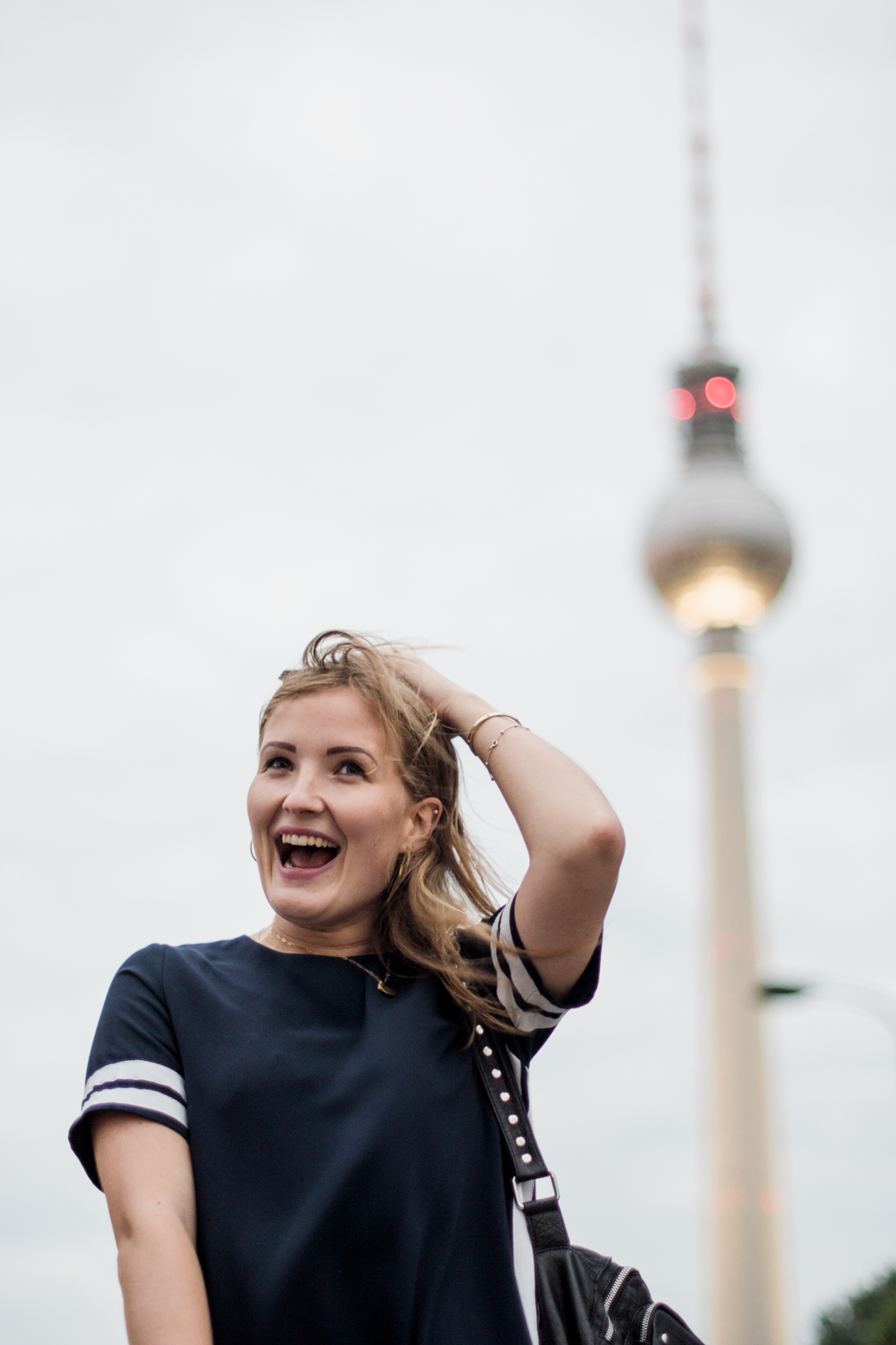 Moving to Berlin
When I first moved to Berlin, I was young, stupid (not in a negative way but in the I didn't know myself that well yet-kinda way) and used to go to high school being surrounded by people most of the time. Prior to moving to Berlin, I hadn't given the "you're doing it on your own" a lot of thought. Looking back, I think I just assumed that in no time, I'd find a great job, I'd speak fluent German and I'd have a huge group of friends in Berlin. Soon, I would learn that moving to Berlin wasn't that easy and perfect.
When I moved here, my family drove with me to help me get settled. They stayed for a few days, left, and then a few of my friends came to visit. We had the time of our lives, partied till sunrise and felt like real grownups as I now had my own apartment in Berlin.
What now?
And a few days later, they left. As I waved goodbye, went back to my apartment and closed the door, I felt a wave of loneliness coming over me. Now, I was by myself. In Berlin but with no friends, no job. What was I suppose to do now?
It didn't take me long to find a group of other Danish girls in a similar position as me. We became a large group of friends that would hang out a few times a week. I also had tons of visits from friends from Copenhagen. I got a job as a personal assistant for an artist. In the evenings and on the weekends, I babysat for two families. All in order to stay busy in order to overcome the loneliness.
The artist I worked out for turned out to be mentally ill, which almost turned me mentally ill. Working for him would be bipolar – some days he'd be the happiest, funniest guy on earth. Other days he'd be furious and toxic. Either way, it was not a sustainable relationship and job.
Winter and loneliness
Winter came, and everything went downhill. I had almost quit my job at the artist's, three of my new, close Danish friends were moving back to Denmark, and Berlin was dark, gray, and cold. On some days, I'd find myself in bed in a dark room, lying in a fetal position sort of paralyzed by the loneliness, not knowing what to do with myself and where to go. Part of me wanted to run home to my parents' arms, throw in the Berlin towel and call it quits. Was this strong feeling of loneliness really worth it? Would I make myself a home in Berlin?
Because I hadn't yet learned to admit to failure, I stuck it out. I'd planned to stay in Berlin for at least a year, so I was not willing to give it up – which to me would equal failure – by moving home before that year was over. After having lived in Berlin for half a year, I found myself another job which kinda turned everything around for me. It was in the fashion industry, my co-workers were young and fun, and some days working would feel like playing. We partied on the weekends, had work lunches every day and I made close friends.
Enjoying my own company
In the end, my plan of staying in Berlin for a year ended up being three years, until I moved back to Copenhagen to start school. In time, I got to enjoy the loneliness. It became a well-known feeling that turned into me-time or time for self-care.
Moving to another country on my own at a young age taught me a long list of things. Enjoying my own company is one of them. I work from home, I tend to work on projects on my own instead of bringing other people in, and for the most part, I live alone.
Berlin for a month alone
Before leaving for Berlin for a whole month alone, my friend asked me if I was going to get lonely. The short answer? No. I've been here for a week on my own and it's been bliss. I've had all the time in the world to focus effectively on my projects. To meet up with my Berlin friends if I felt like it. Working on freelance projects, alone and on my own terms, it's very easy to get distracted when I'm surrounded by friends and family. My mom will call me to go join her for a coffee. I'll have my social calendar full to the brim because I am not one to say no. Being in Berlin on my own with a social calendar at a natural limit, as my social circle is obviously smaller here than in Copenhagen, these distractions just aren't present.
I sort of feel like Charlotte in the Sex and the City movie. She has a hard time understanding why Carrie keeps her apartment and uses it for sacred me-time once in a while. In the end, Charlotte ends up going to Carrie's apartment for some much needed alone time, and she gets it. Being in Berlin alone for a month is my me-time. I try to enjoy it as much as I can. As much as I wish there was a button to press that would ship down my good friend for a long chat over coffee, I know that there are another time and occasion for that. So yes, I do like to spend time alone, but it's been a learning curve.
Do you like to spend time alone?