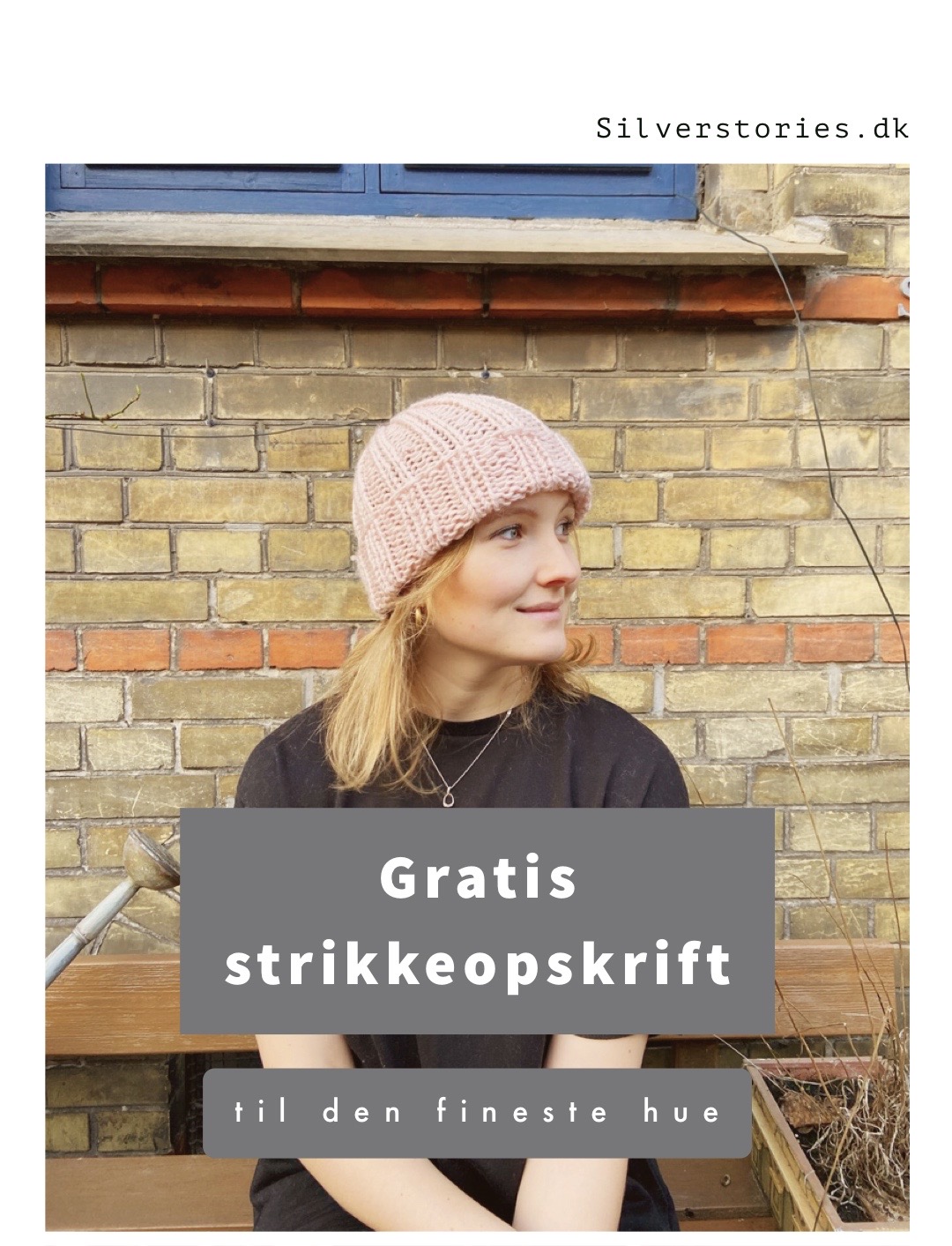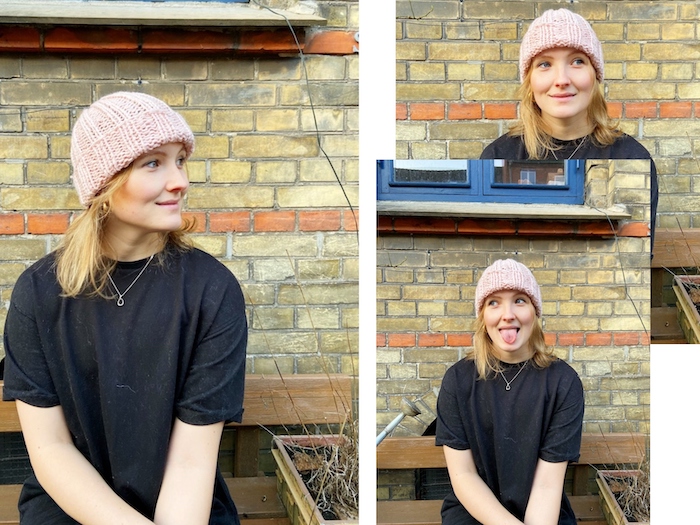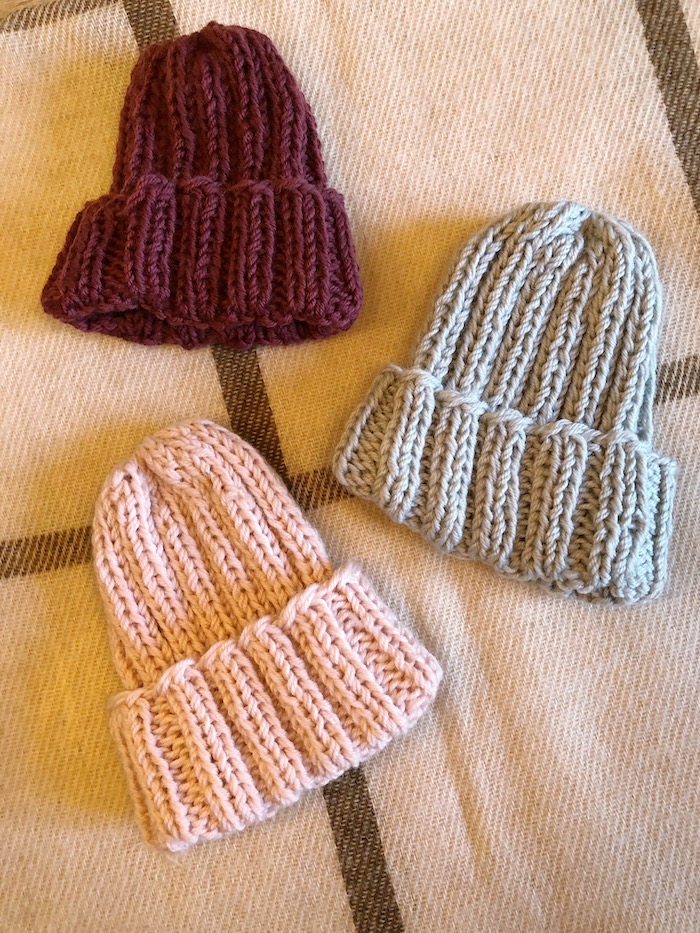 Gratis strikkeopskrift til hue
Hold da op, der er sket meget for mig den sidste uge. Jeg har udgivet to produkter – strikkekits – der bliver solgt i Netto! Jeg har redigeret tre podcast-afsnit, som jeg er klar til at udgive liiiiige om lidt. Og jeg har været med i et to-siders interview i Jyllandsposten. Sidst men ikke mindst, har Netto-oplevelsen fået mig til at starte en ny Instagram-profil, Silverlining.cph, der kun handler om strik. Her samler jeg både strikkeopskrifter (nogle gratis!) samt strikkeinspiration og billeder af striktrøjer, som man kan købe, hvis man er interesseret. Jeg ville også blive henrykt, hvis du har lyst til at følge med på den nye Instagram. Pyhhaaa, der er nok at se til, og sikke en begivenhedsrig uge!
Som en lille start på min nye strikke-instagram, deler jeg nu denne strikkeopskrift til en sød hue, der kan laves i mange forskellige slags garn, og som kan passe til både mænd, kvinder og store børn. Det er en skøn hue!
Strikkeopskrift til den fineste hue
Slå 48 masker op på pinde nr. 10.
Strik 2 ret 2 vrang, start og slut pinden med 1 vrang. Strik 13 pinde.
Nu strikkes 1 pind vrang.
Herefter strikkes 2 ret 2 vrang igen. Dog startes og sluttes hver pind med 1 ret.
Efter 25 pinde strikkes alle vrangmasker sammen 2 og 2, så der er 36 masker tilbage.
Strik 3 pinde herefter strikkes igen alle vrangmasker sammen 2 og 2 = 24 masker tilbage.
Fortsæt i glatstrik 3 pinde.
Slut arbejdet med at trække tråden i gennem alle maskerne og træk arbejdet sammen, så det danner toppen af huen. Sy huen sammen og lav et ombuk og sy det fast i siderne. Husk sømmen skal sidde i nakken.
Hvis du vil have huen større/mindre skal du slå flere eller færre masker op. Husk at det skal være +/- 2 masker, så mønsteret passer.
Huen er strikket i dobbelt tråd. Du kan anvende mange forskellige typer garn. Vær dog opmærksom på størrelsen. Der bruges ca. 100 gram garn.
God fornøjelse!


Wow, what a crazy, eventful week it's been for me! Last Saturday, my two products – knit kits – were released and are now being sold in the largest supermarket chain in Denmark. I've edited three podcast episodes that I'm almost ready to publish. I've been featured in a two-page NYC guide and interview in the largest newspaper in Denmark. And last but not least, I've created a new Instagram profile, Silverlining.cph solely for knitting. Here, I'll share patterns, inspiration as well as sustainable, handmade luxury knits that you can purchase. Phew, what a week!
As a small welcome to my new knitting profile, I'm now sharing a free knitting pattern for the cutest hat that works for both women, men and older kids. The pattern is in Danish, and as my vocabulary within knitting in English is non-existent, I hope you can get by, by translating it via Google Translate. Fingers crossed. Good luck <3