And finally, some signs of life from my apartment where I am locked inside with 72 hours of exam writing. It really sucks and I would just about do everything else than writing this exam. Especially, as Distortion, a huge street festival, is currently taking place in the street of Copenhagen. But nope, I can't join the party, exam duties are calling. I allowed myself a little break (or 10!) to share some pictures from my trip to Belgium where I went this weekend. More exactly, the 48 hours I had in Brussels after spending 1,5 days in Antwerp with Visit Flanders.
________________________________________
Et livstegn fra mig og min eksamenshule på Istedgade, hvor jeg har boret mig inde med en skøn 72-timers eksamensopgave. Åh, der er så mange andre ting, jeg hellere ville lave end at skrive eksamen. Især fordi, den er i et af de der fag, hvor man vitterligt ikke kan skrive en sætning uden, at den er bakket op med teorier fra pensum. APA kilder mig her og der, og jeg skal komme efter jer. Det er især ikke sjovt, når man ikke er så skide skarp i pensum og de forskellige teorier. Note to self: læs lidt mere på næste semester….
Nå, jeg har tilladt mig selv en pause (eller 10), for at dele lidt billeder fra mine 48 timer i Bruxelles, hvor jeg var lørdag til mandag efter 1,5 dejlige dage i dejlige Antwerpen med Visit Flanders. Se med her: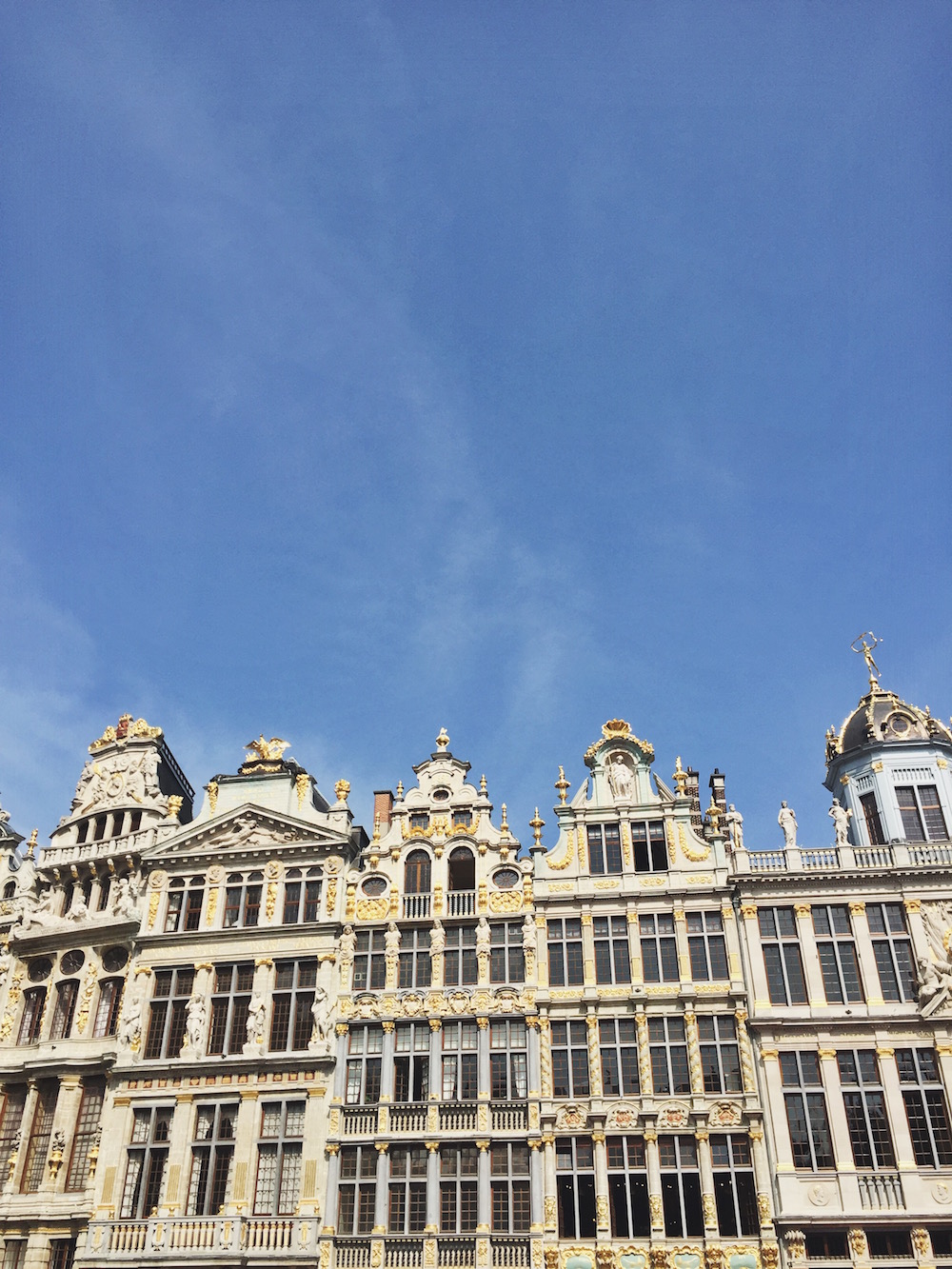 From the Grand Square in Brussels. Yep, it is real gold and quite magnificent. I can't say that we have similar buildings in Copenhagen. / Billede fra Grand Square i Brussels, som er ret storslået. Det er rigtig guld, der udsmykker bygningerne. Vi har vist ikke noget i København, der ligner den slags arkitektur.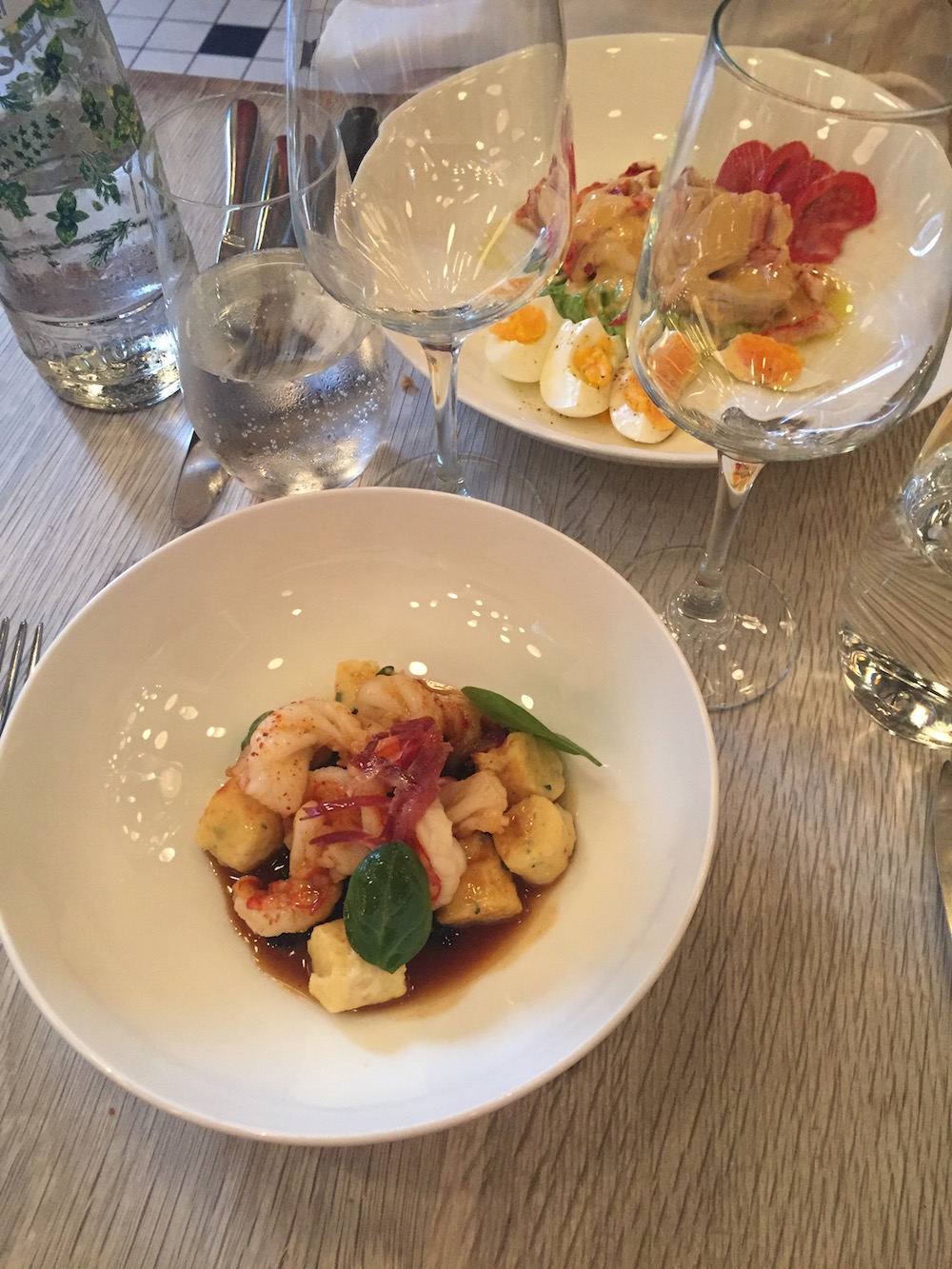 For dinner we had tree amazing courses + wine and of course Aperol Spritz at Selecto. / Vi spiste tre-retters menu på Selecto. Dette var forretten. Til hovedret bestilte jeg entrecôte, og jeg har aldrig i mit liv fået serveret så meget "fin" kød på en gang. Det var næsten for meget, men det smagte fantastisk. Vi fik også Aperol Spritz og vin, og livet var godt.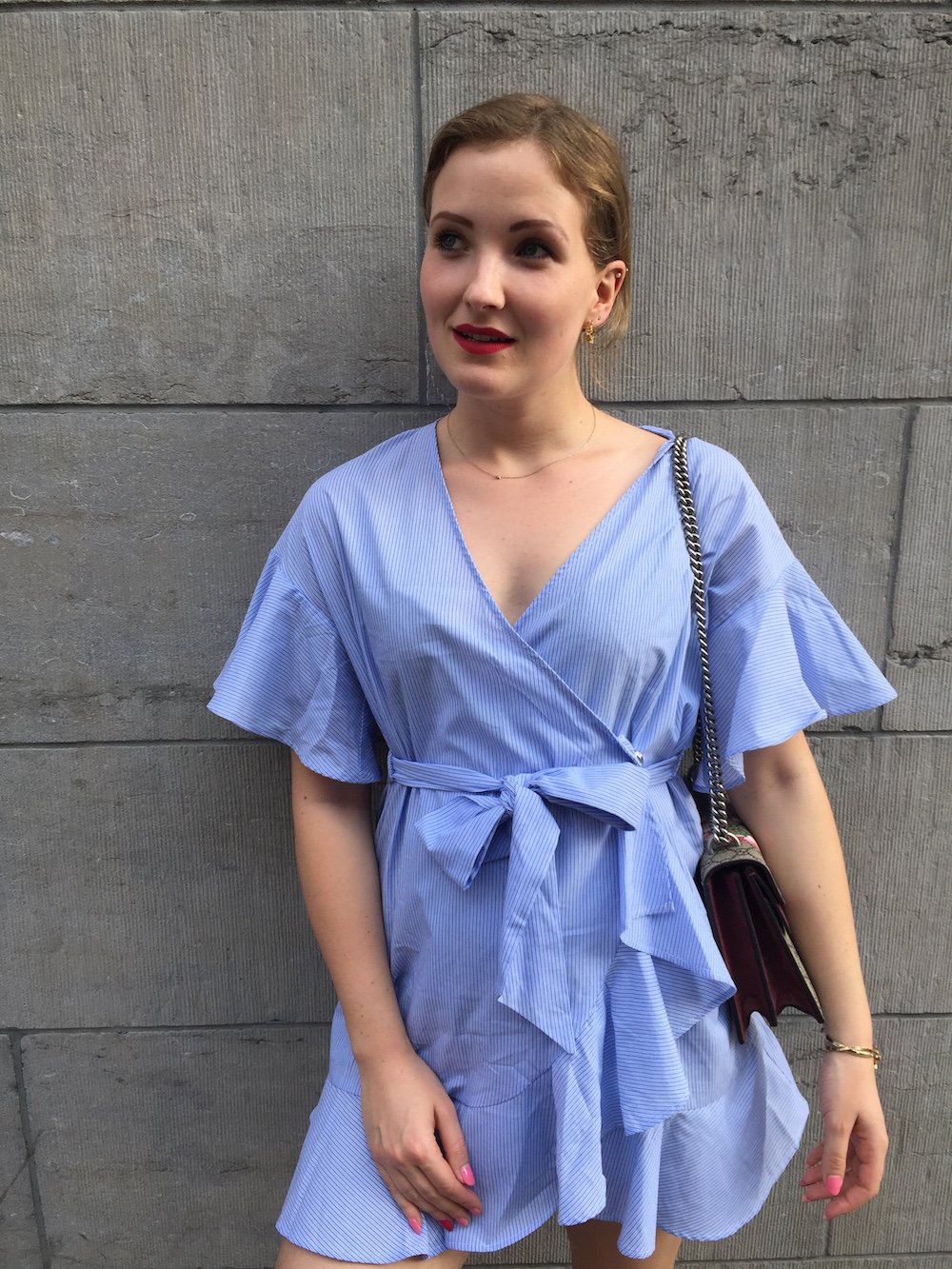 It was soooo hot in Brussels. Almost too hot for this Scandinave who is used to way colder weather. Luckily, I'd brought only summer dresses. / Det var 30+ grader i Belgien og næsten for varmt til ovenstående skandinaver. Heldigvis havde jeg pakket kufferten med skønne sommerkjoler, og er der noget bedre end bare at kunne trække i én kjole, og vupti – du har et outfit!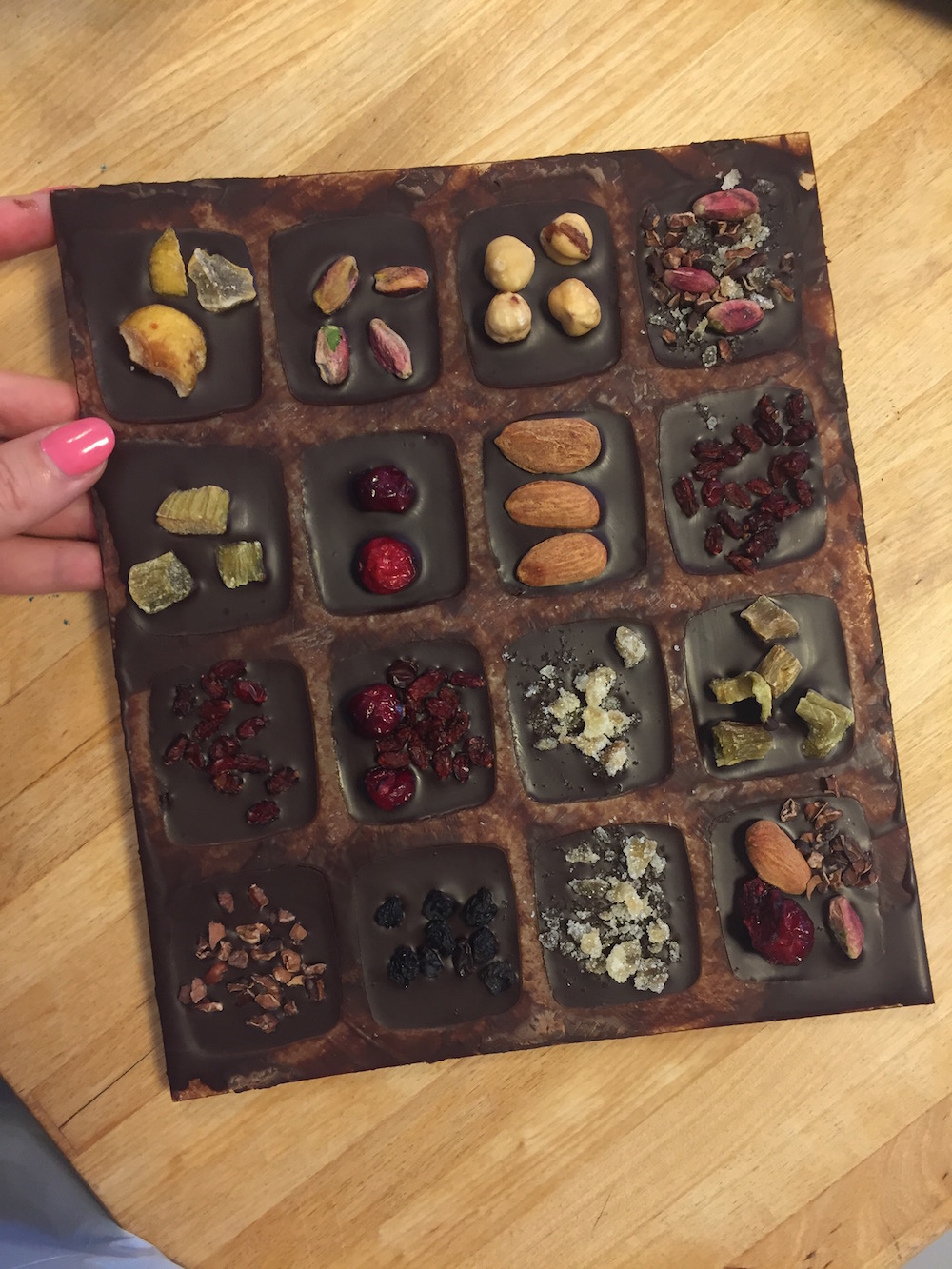 We were invited to do a chocolate workshop in the land of Chocolate at Laurent Gerbaud. This is a picture of the chocolate I made at the workshop. I already ate all of it, but it was so good. / Vi var inviteret på en chokolade-workshop hos Laurent Gerbaud, og jeg kreerede ovenstående. Og minsandten, om jeg ikke har spist dem allerede? Det smagte godt!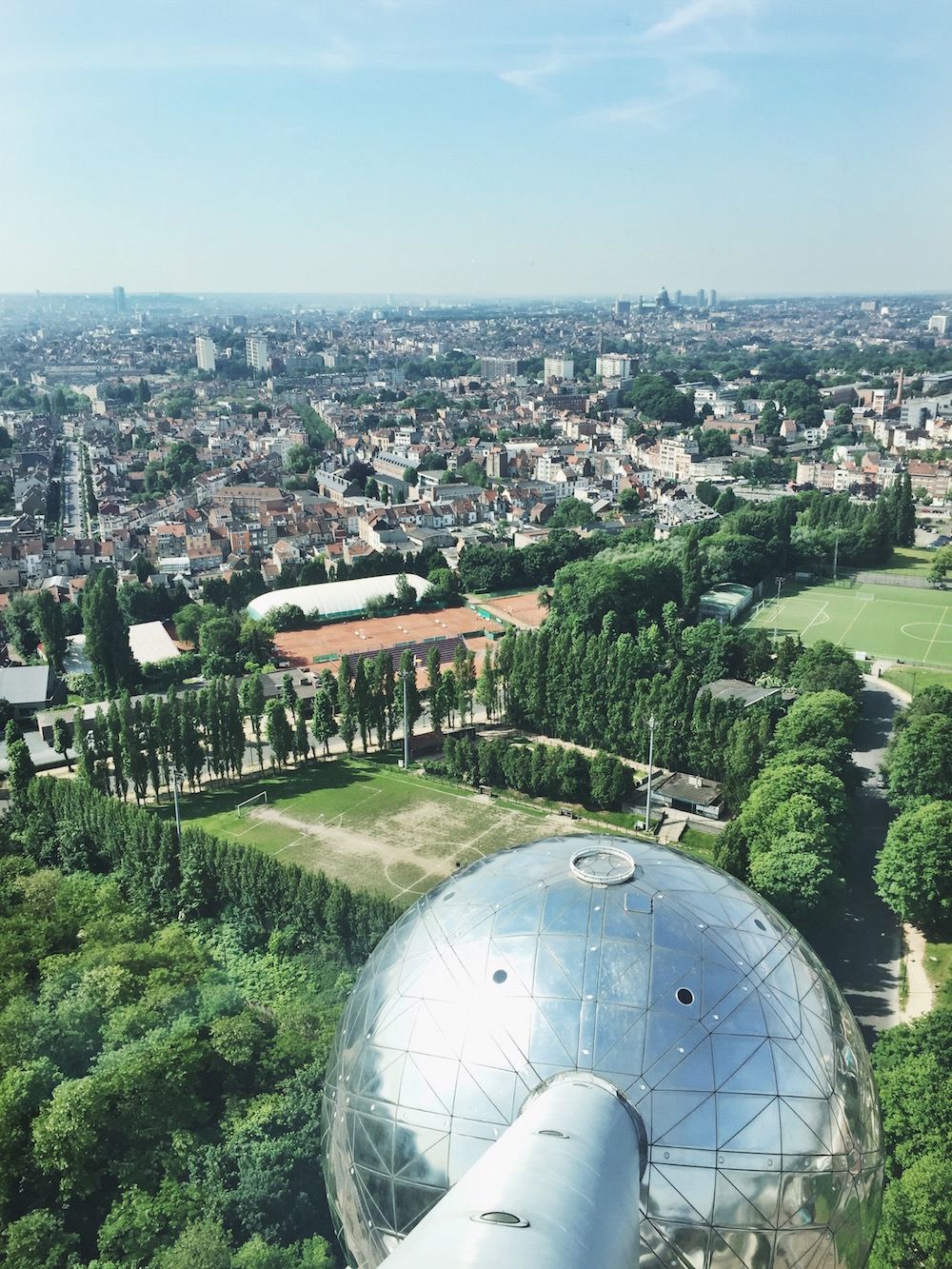 On the second day, we visited the Atomium, a spectacular construction. We couldn't complain over the view! / På andendagen besøgte vi Atomium, der er over 100 meter højt og en ret enestående konstruktion. Udsigten var heller ikke til at kimse af!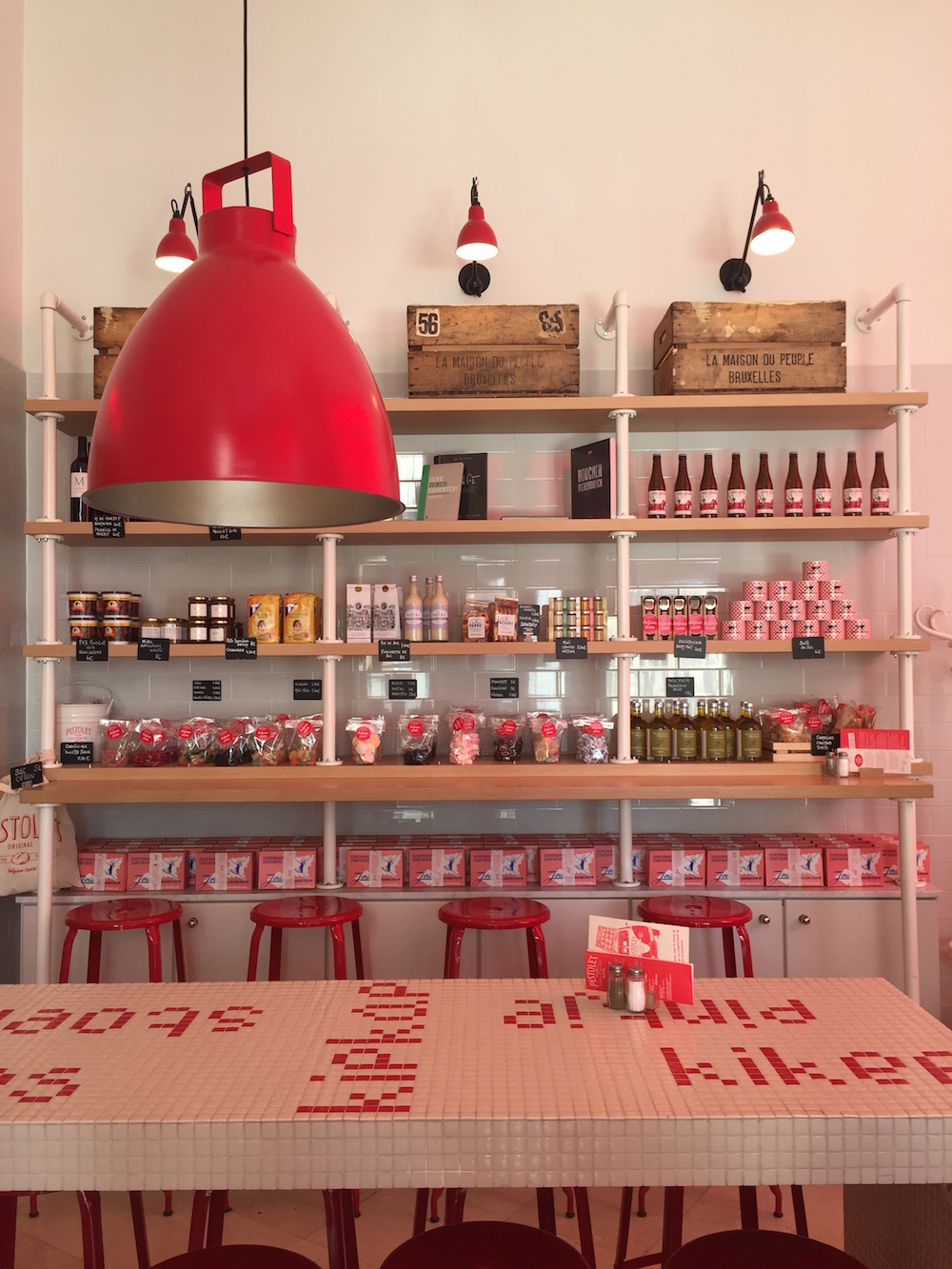 Then, we had lunch at Pistolet Original, a local's favorite with the coolest decoration. / Og derefter spiste vi frokost hos Pistolet Original, et lokalt hotspot med den sejeste indretning.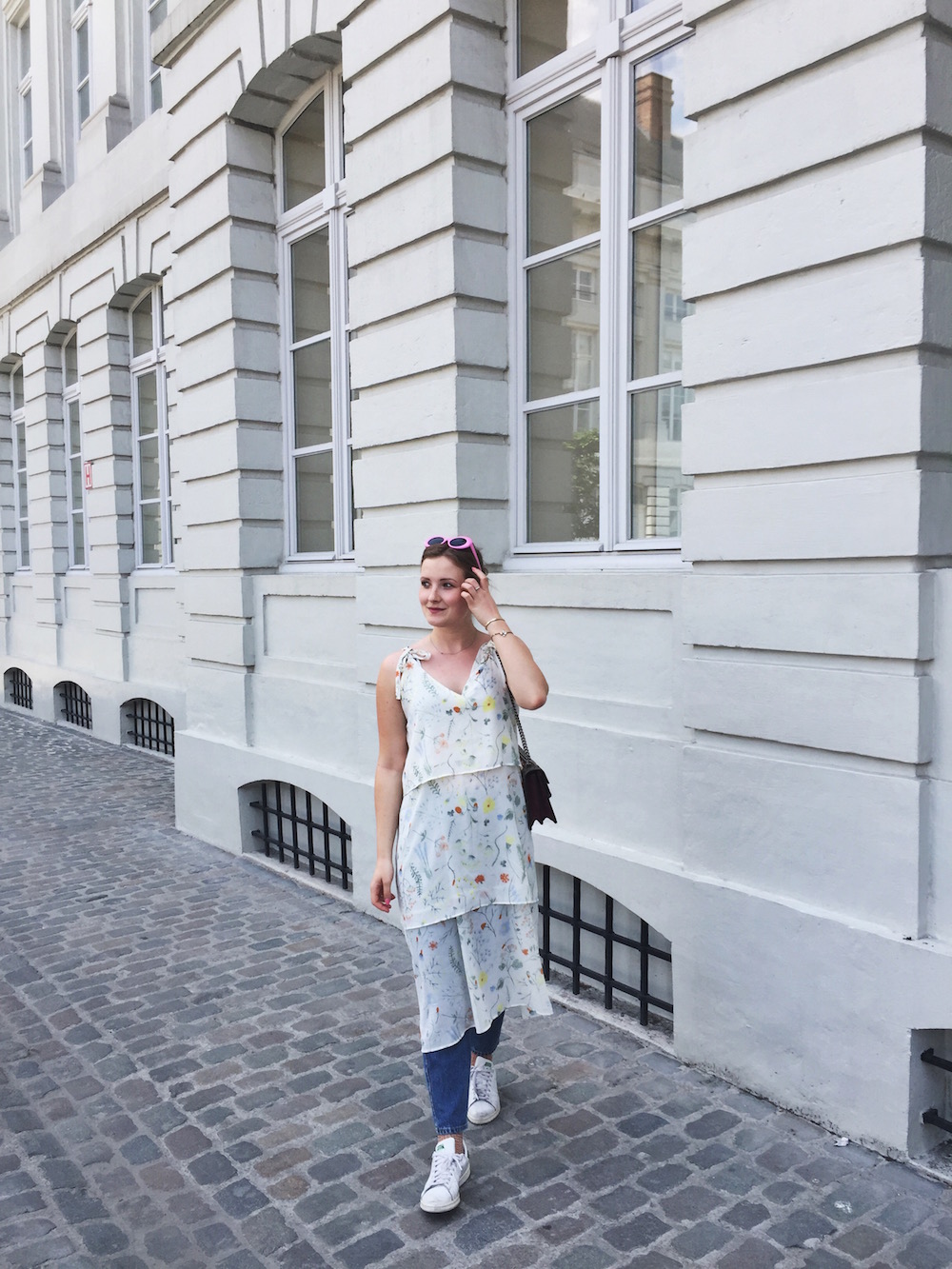 We went for a long walk (and did some shopping) before it was time to fly back to Copenhagen. / Vi gik så en laaang tur (læs: shoppede) i byen, inden vi skulle mod København. Det var så varmt, at vi måtte tage vandpauser og holde os i skyggen. Nu er jeg tilbage i kolde, regnende, blæsende Danmark. Bliver jeg nogensinde tilfreds?