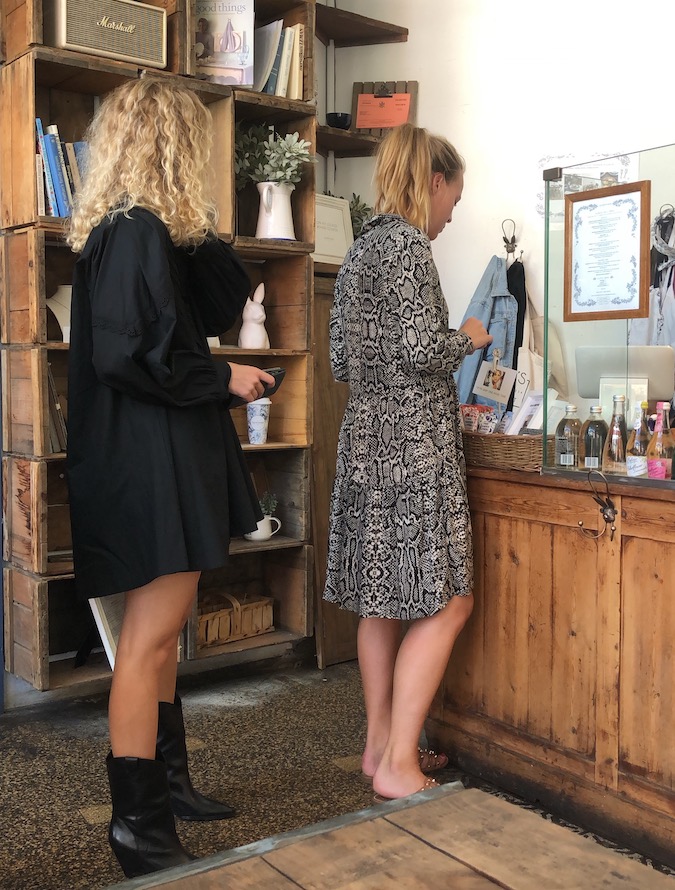 Celina og Christina på cafe i Tribeca. Christina bor også i New York, og hende kan I møde i et andet podcast-afsnit.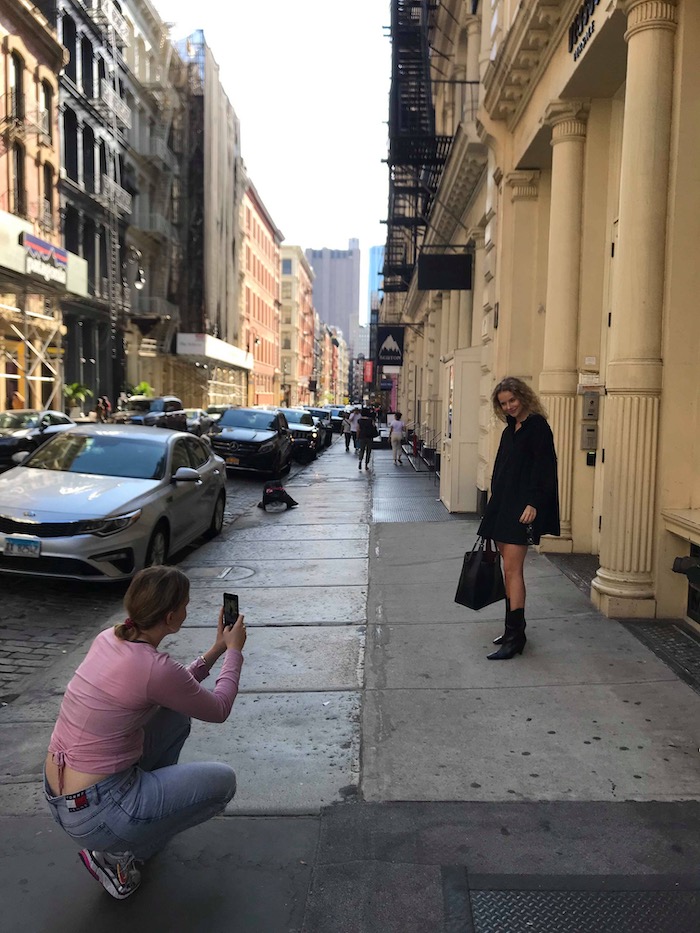 I mangel af bedre billeder – her i fuld gang med  et seriøst photoshoot til Instagram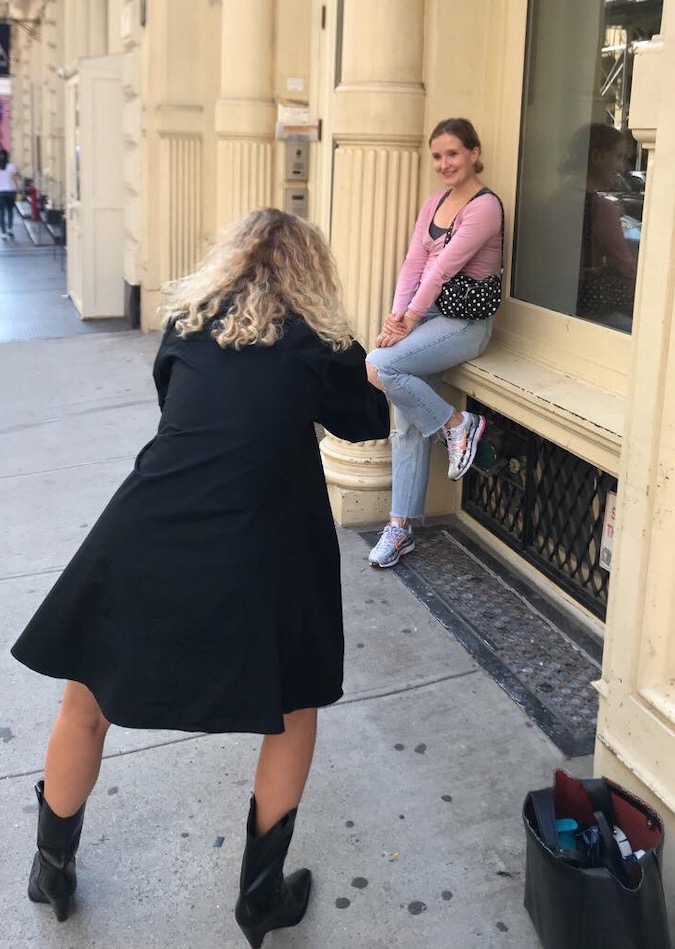 Så har jeg et nyt podcast-afsnit klar! Denne gang har jeg min veninde Celina med til en snak om karriere, bopæl i New York, long-distance-forhold og meget mere.  Udefra lever Celina drømmelivet. Hun er ung,  skarp, klog og skøn, og hun bor i New York. Hun arbejder som journalist for TV2, hvor hun dækker amerikanske nyhedshistorier. Fra vanvittige demonstranter i Alabama, der er mod abort til skovbrande i Californien, Oscar-uddelingen, og når Lagkagehuset åbner i New York. Så ikke nok med, at hun bor i drømmebyen, så flyver hun også i pendulfart mellem LA, Miami, Texas og New York for at arbejde. Lige nu dækker Celina corona-krisen fra de tomme gader i New York, og derfor kan du se hende på TV2 nyheder og TV2 News dagligt. 
28 år, bosat i NYC, nyhedsjournalist for TV2
I dette afsnit taler Celina og jeg om hendes karriere. Hvordan er hun uddannet? Hvordan fik hun sit job? Vi taler om hendes milepæle, men også om bagsiden af medaljen – når hendes job er hårdt. Det er nemlig ikke lutter lagkage at være nyhedsjournalist. Det er på mange måder et hæsblæsende job. Og så taler vi om at være meget alene og at efterlade sin kæreste i Danmark for at forfølge sine egne drømme. 
Jeg er selv meget tilfreds med podcast-afsnittet med Celina. Jeg synes nemlig, at Celina inviterer inden for på en fin og ægte måde, hvor hun ærligt åbner sløret for, hvordan det er at bo og arbejde alene i New York, selvom at hendes liv udefra set godt kan ligne en drøm. Det er det også på mange måder, men det er forforfriskende at høre den fulde historie. Den indeholder selvfølgelig både positive og negative aspekter. Jeg håber, at I synes om afsnittet!
Du kan lytte til min podcast, Silver Talks, på Spotify, Podimo, Apple podcast eller på min blog lige her.

I'm presenting my new Silver Talks podcast episode (in Danish). This time, Celina Liv Danielsen has joined me for a talk about her life.. She's a Danish journalist, living in NYC, covering American news stories for a Danish news channel. She's giving the inside scoop about her dreamy life in NYC, but also opens up to long and intense workdays and missing out on things at home, such as her boyfriend, by living in another continent alone. I'm really happy with the podcast episode! You can check out Celina on Instagram right here.